Well, this is a bit different to a normal What Sealed The Deal … seeing as this Baume & Mercier Capeland Chronograph is actually my watch. I purchased it late last year after a particularly dogged haggling match that started with a seemingly innocuous Gumtree.com ad. Anyway, I'll spare you the deets of the torrid exchange of words … let's get started: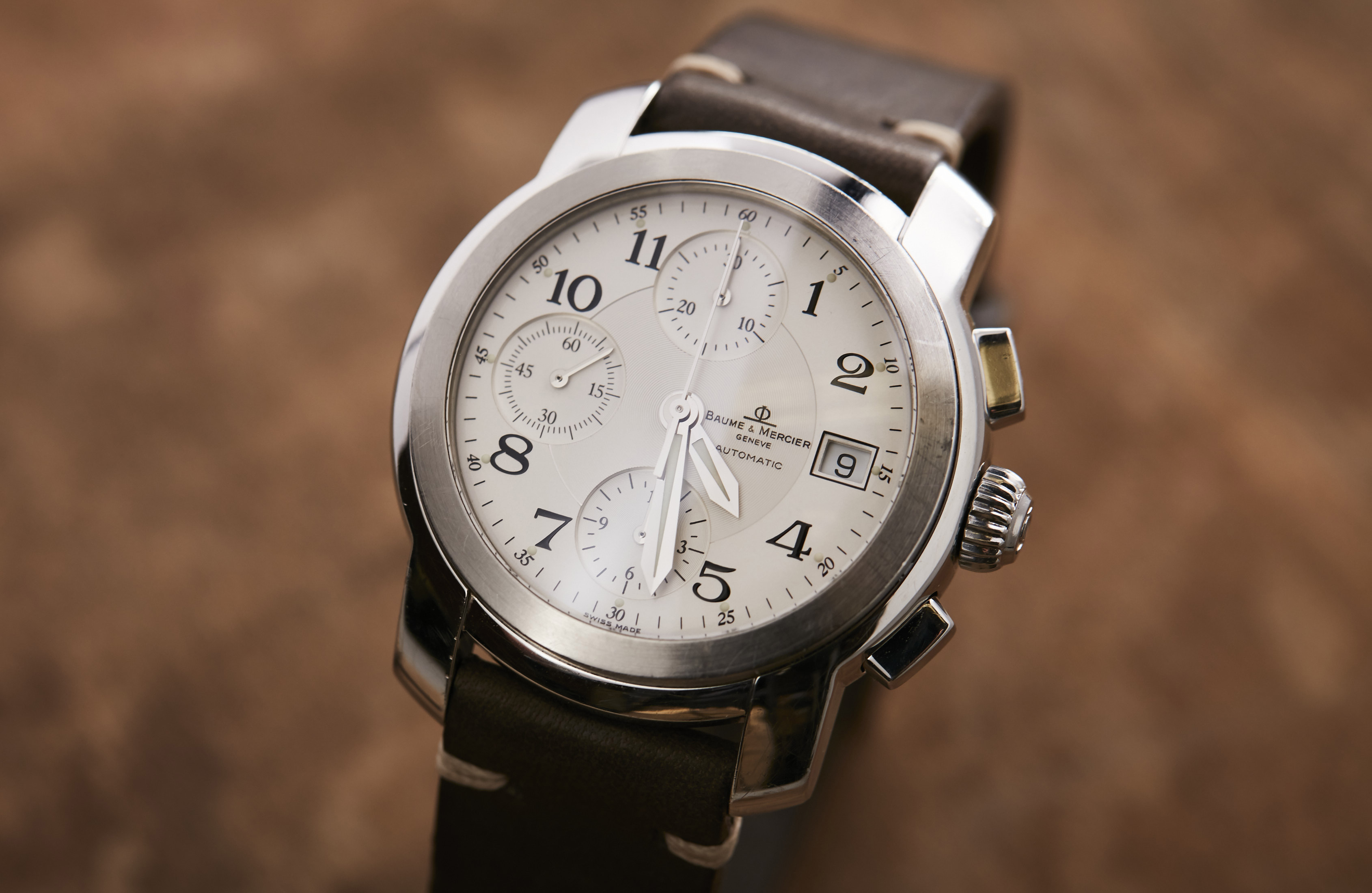 When did you first see/hear about it?
This particular Baume & Mercier Capeland Chronograph, Ref. MV045216, had been on my radar for quite some time. In fact, I remember when it was first unveiled thinking it was a handsome-looking timepiece. Fast forward a couple of years, and one of my closest mates purchased a very similar Capeland Chronograph S, Ref. M0A08113, which utilised the same ETA/Valjoux 7750 based Calibre BM 13750. It was such a good watch, and the heft and perceived quality of the timepiece left a lasting impression.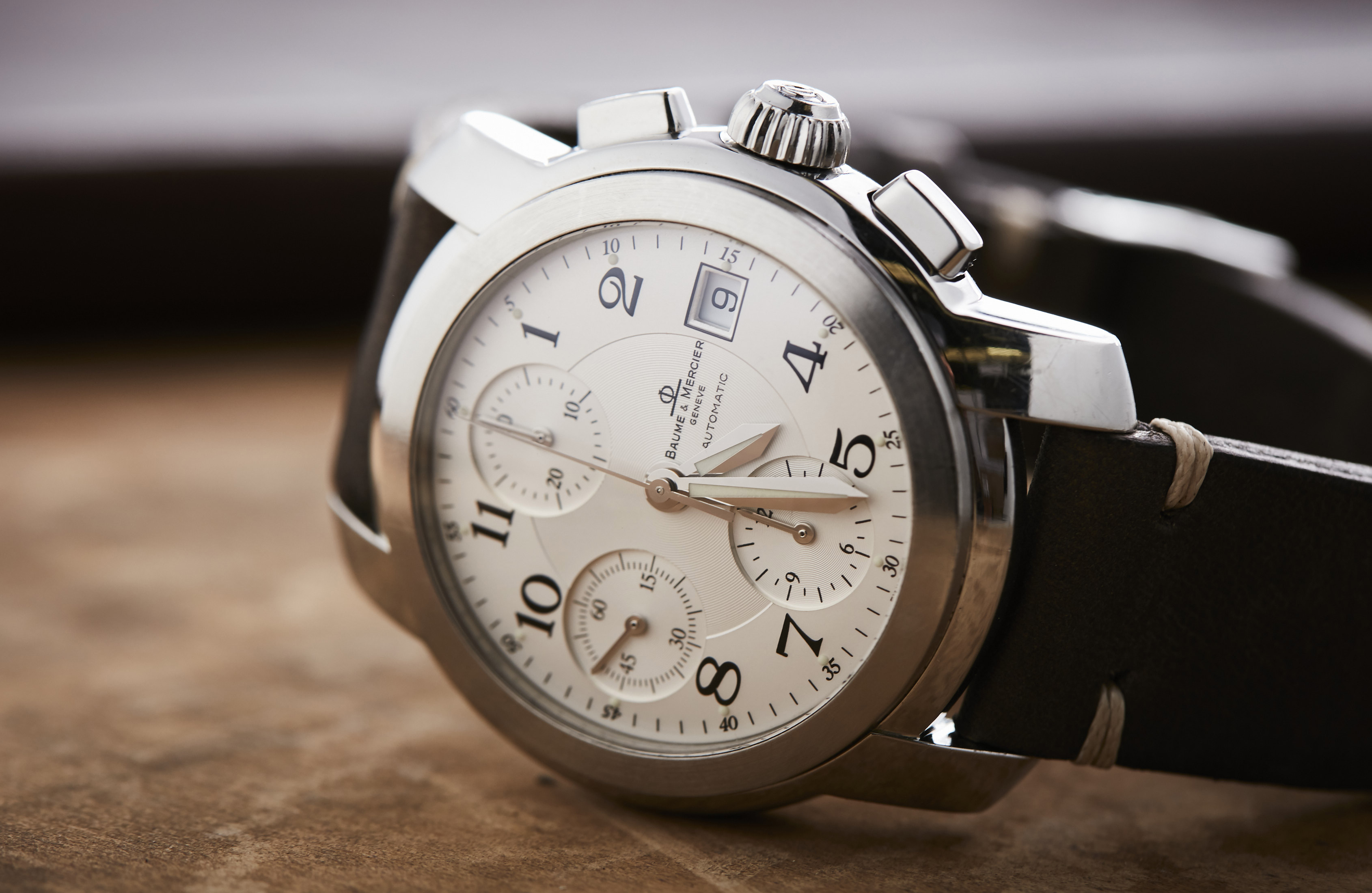 Any story behind the purchase?
Nothing too profound really. However, I will say that it's definitely worth keeping an eye on the classifieds on Gumtree and eBay, because bargains do pop up from time to time, and when they do, you have to act … quickly. Oh, and always bring cash with you to a deal: what's the saying? "Money talks …"
What was the deciding factor?
Price, plain and simple. I'd always wanted the watch, but I really couldn't justify dropping more than a grand on one. And when this particular Capeland Chrono came up for almost half, I was compelled to act. It would have been crazy not to, right?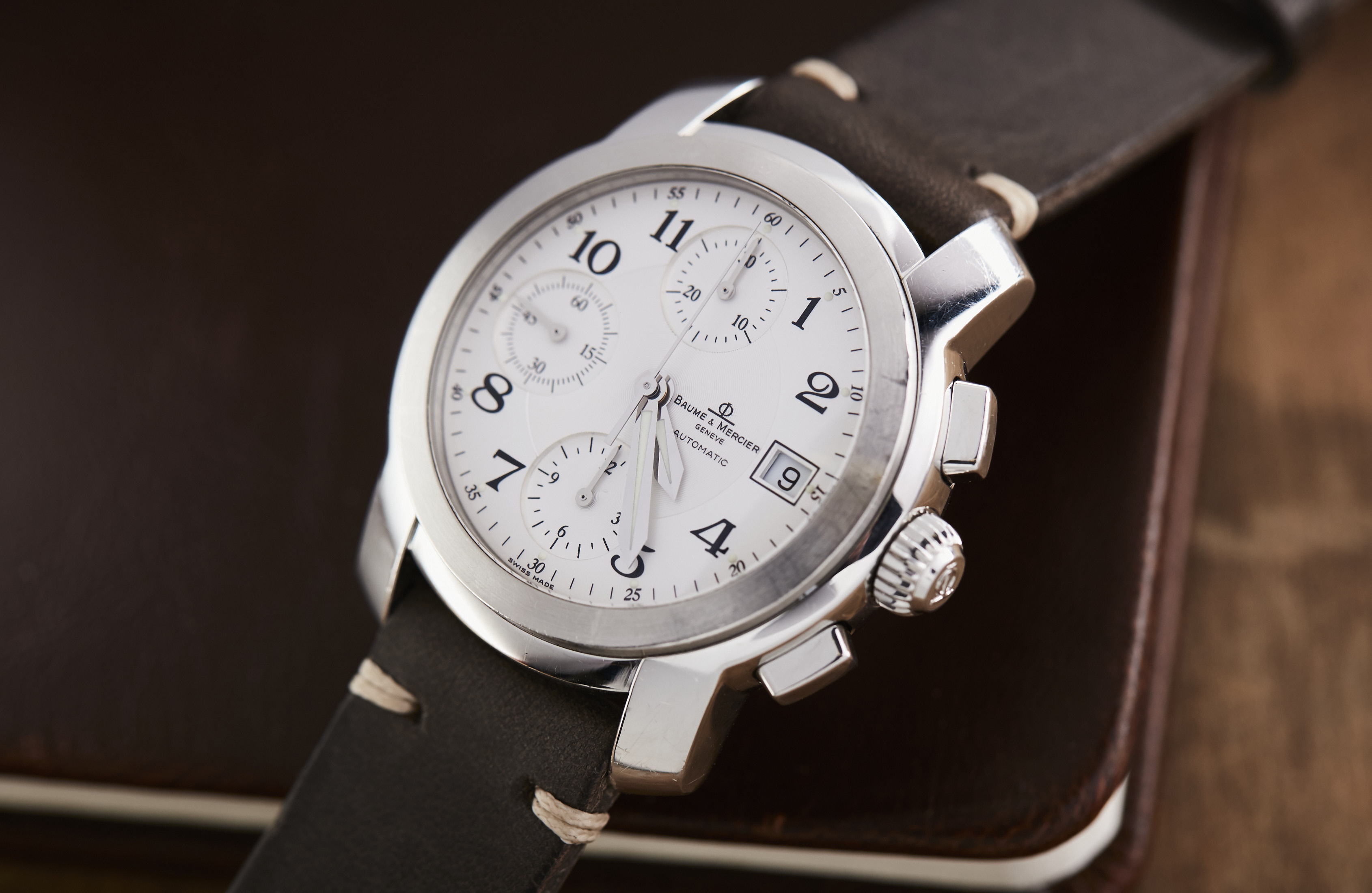 Any surprises?
Yes, lug width. There's no easy way to say this … it's 19mm lug to lug, which makes finding a good aftermarket leather band about as difficult as purchasing a 116500LN at retail. Anyway, luckily I was able to purchase one of our own Time+Tide calfskin leather bands in a matt chocolate brown with contrasting stitching – nice!
When do you wear it?
Hopefully this doesn't make me sound like too much of a psychopath, but I like to pair my watches with my clothes and accessories. So, when I'm wearing chocolate brown shoes and a chocolate brown belt, chances are you'll find the Baume & Mercier strapped to my wrist. To my eyes, it's also a great weekend watch, and thanks to its 38.5mm case size, it's really versatile.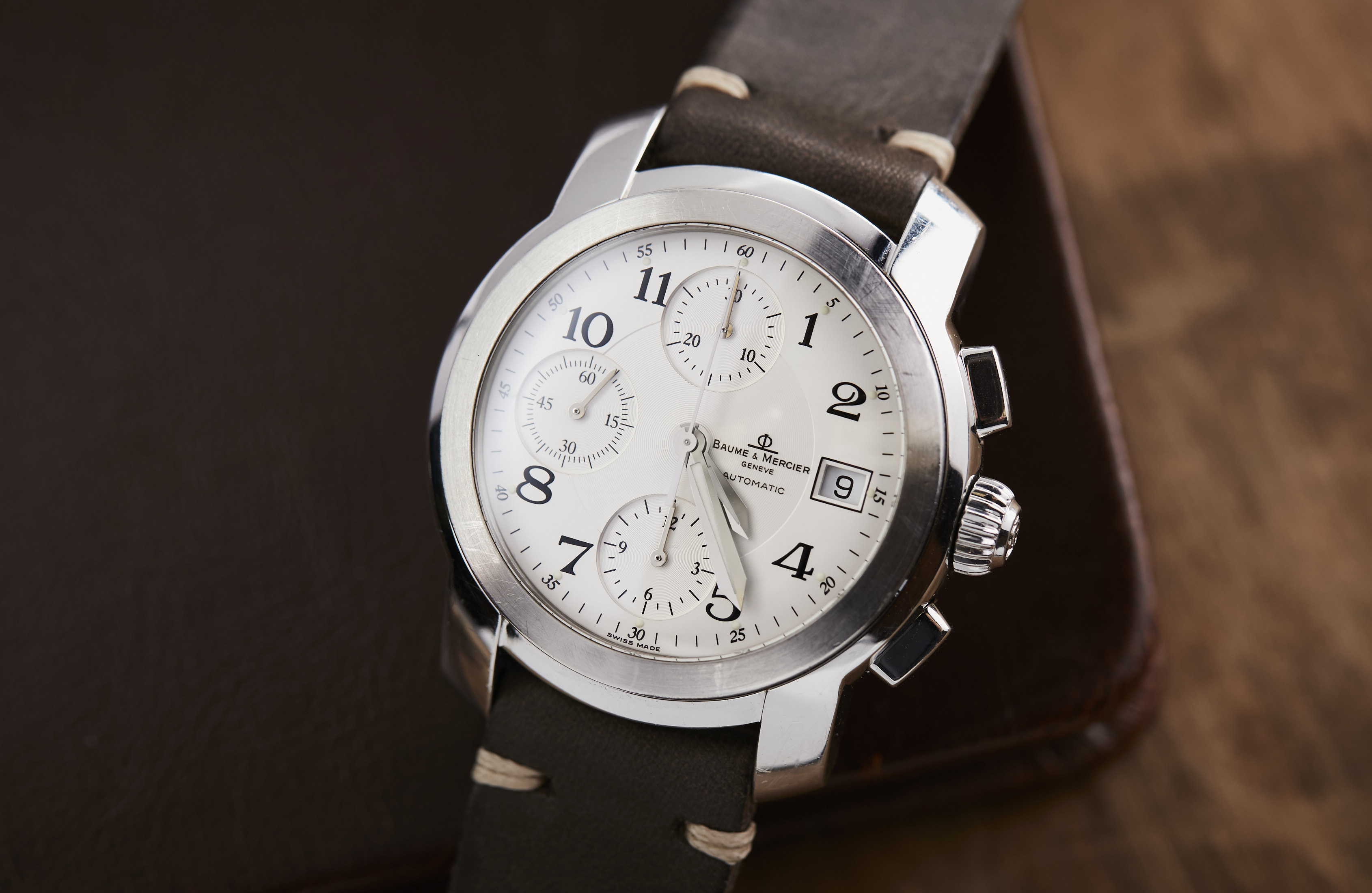 How does it feel on the wrist?
In a word – great. Like I mentioned previously, it's pretty much perfectly sized at 38.5mm across. And even though it's almost 15mm tall, thanks largely to the 7750 movement, I haven't experienced any issues with a reluctance to slip nicely under any cuffs. Operating the watch is also a pleasure, the screw-down crown is easy to interact with, it winds smoothly and the chronograph is a joy to operate, with the pushers providing a discernible and satisfying click when engaged.