The Basel Lookbook, in which our friend and fashion advisor Ceri David casts an eye over the best releases of Baselworld and suggests what might look nice to wear with them. If you'd like sass with that, you'll be most pleased.
What's this then?
Hublot's Big Bang Unico Chrono Bi-Retrograde UEFA EURO 2016. No red cards here.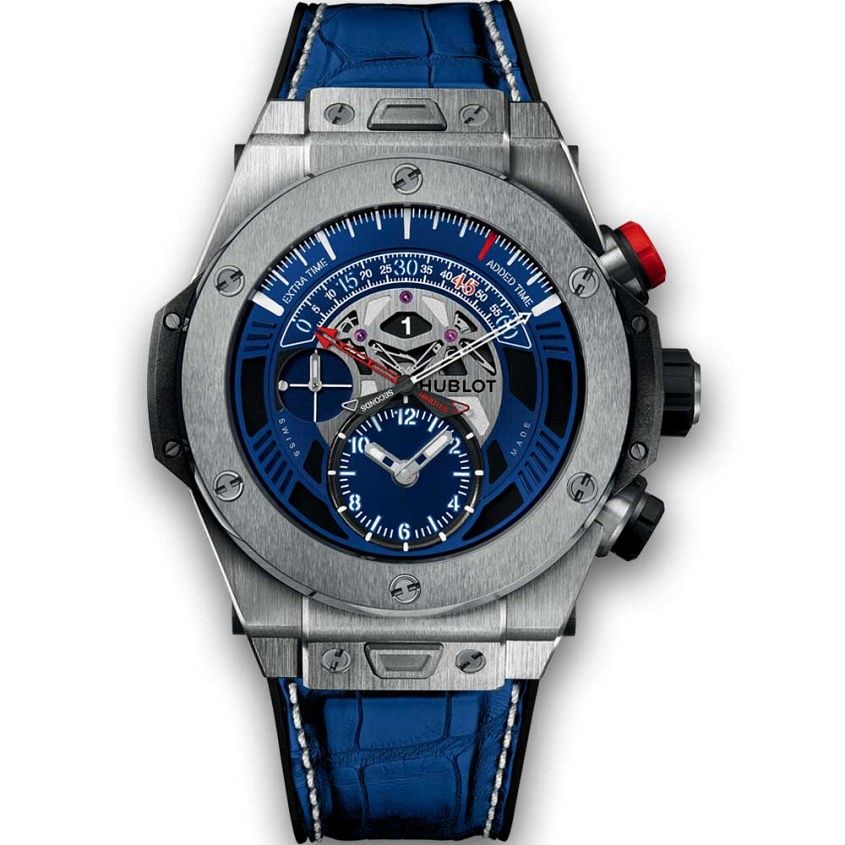 What does it go with?
Wait – don't go! Don't quit your browser and unsubscribe from all further T+T correspondence! Hear us out. First up, we get it: not all of you are in the market for a couture jumpsuit. But don't shoot the messenger. Consider this a public service announcement to make you aware that overalls have been popping up all over the menswear runways, from Kenzo to Fendi to Alexander Wang. FYI this set is Valentino – and if you were at all tempted to try it, we say do it with a Big Bang on your arm. A ballsy stance, for sure. Your call.
What's this then?
The mighty Seiko Prospex Marinemaster GPS Solar Dual-Time.
What does it go with?
Designed to stand up to the harsh conditions of the open sea, this watch could have been paired with almost anything from the apparel section at Anaconda – but don't be put off if you're not that salty a dog. Just pop on an 'Ocean Swell' soundtrack, climb into this palette of stormy blues from Berluti and make yourself a jug of sea breeze.
What's this then?
This red rocket is the Bulgari Magnesium Diagono Chronograph.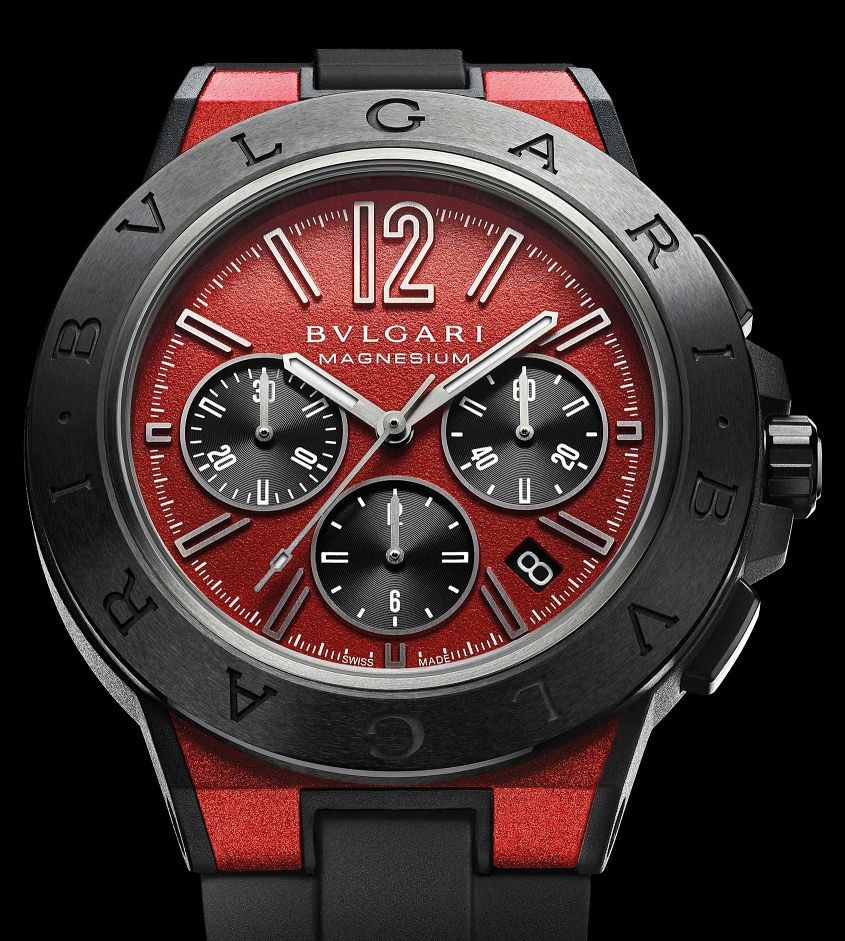 What does it go with?
Chances are, if you choose a red watch, you're a fan of the colour and everything it stands for: danger, passion, fire engines, birdseye chillis. As with the rest of that list, red should be treated with respect, handled carefully and under no circumstances overused. Disregard that warning and you're likely to end up burnt, exhausted and as well dressed as the red Wiggle. But a tiny splash of red at the wrist, peeping out from beneath head-to-toe black Givenchy? Now that's hot.