Editor's note: This week, Eric Ku, vintage watch dealer and friend of Time+Tide, posted about five years having passed since the remarkable watch barn find story involving a LeCoultre Deep Sea Alarm. A man by the name of Zach Norris came across an interesting-looking watch at a local Goodwill store, featuring a price tag of $5.99. He bought it in a heartbeat, suspecting it was worth more than the tag suggested, and was delighted to discover its true value. He was flooded with offers for the watch, one of which came from Eric Ku. He agreed to sell the watch to Eric for a cool $35,000. That's right, nearly 6000 times the price he paid for it. We put a call-out to see if anyone else had their own story of successful thrift shop hunting, and Frank (@SpeedyFett on Instagram) reached out, telling the tale of his vintage Gruen Ocean Chief. Enjoy!
I have a barn find story from a couple years ago that is pretty special.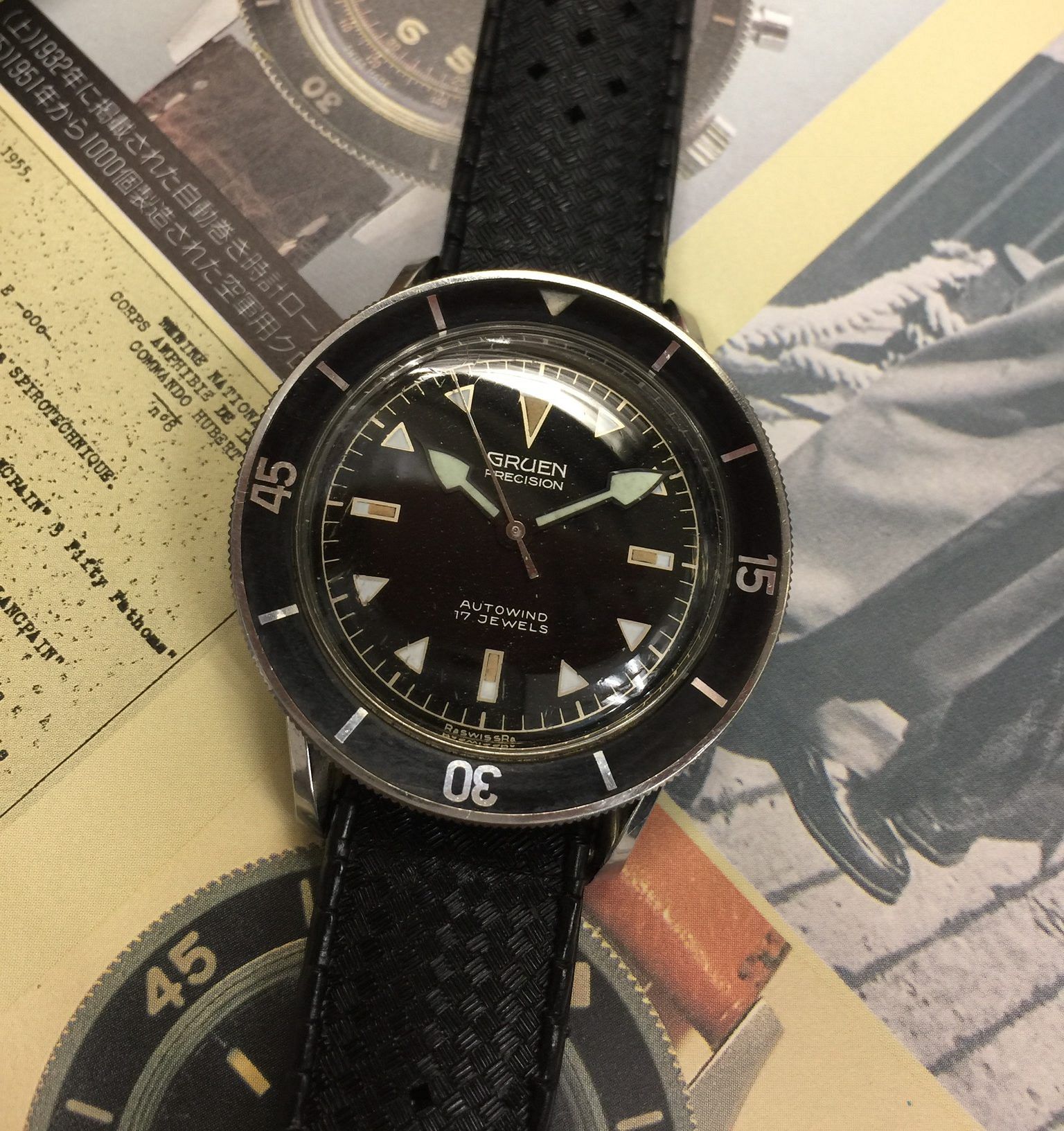 I took my family on vacation to Philadelphia for my kids to experience the old historic area. Little did I know that in addition to the Liberty Bell, just around the corner was the nation's oldest diamond district. I didn't discover this until 4.55pm and I ran down that road to try to find some watch shops to peruse and some antique shops to look for treasure.
Much to my dismay, they were all closing at 5pm and I was crushed. As I walked back to my family, dejected, there was one single diamond shop that was still open until 6pm. They only advertised diamonds, so my hopes weren't high. I walked in and browsed the displays and found only pocket watches. As I was going to leave, I noticed one of the employees wearing a James Cameron Rolex Deepsea and complimented him on it. An older gentleman from across the store noticed me and came over to talk. He said, "Oh, you like my son's watch?" I told him that my co-worker had just picked one up himself.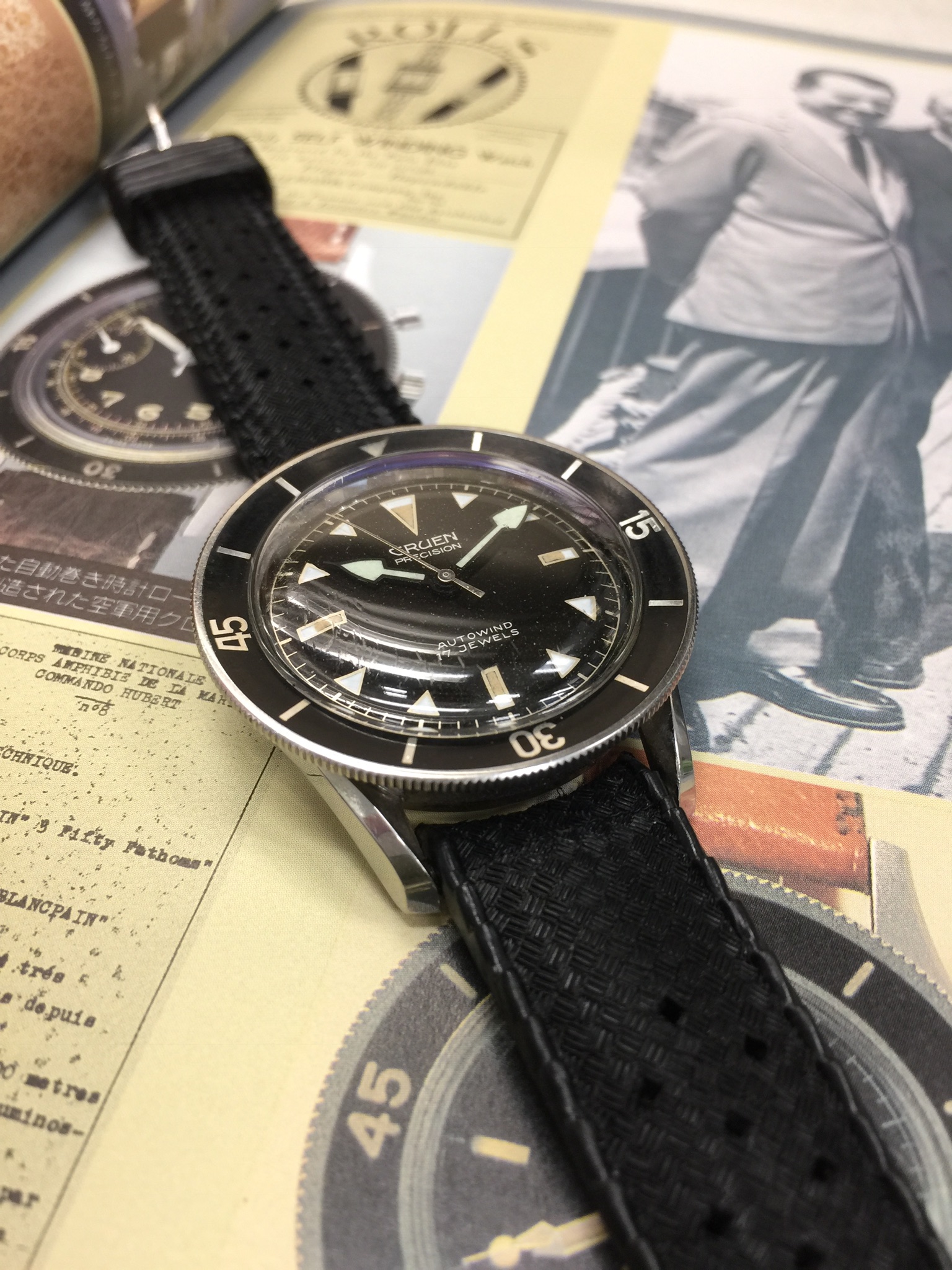 We talked for a bit. He had never been to Hawaii, where I'm from, and I had never been to Philly. He told me that his father had opened the store when he was a young man and now, many years later, it was his store. He asked what I was looking for and I told him I was always on the lookout for interesting vintage watches when I travelled. He told me to stay put and he went rummaging under the display cases. He returned with a dusty old box.
He told me that he used to purchase watches for his dad to sell at the shop, but they had stopped selling watches back in the late 1970s because his father wanted to focus on diamond sales. So these watches had been sitting under the cases since then. They were all dusty, but still had hand-written price tags on them. A mix of old vintage LED watches. None of these work, he said, and I said that was exactly what I was looking for! As I moved the watches out of the box, a dive watch at the bottom caught my eye.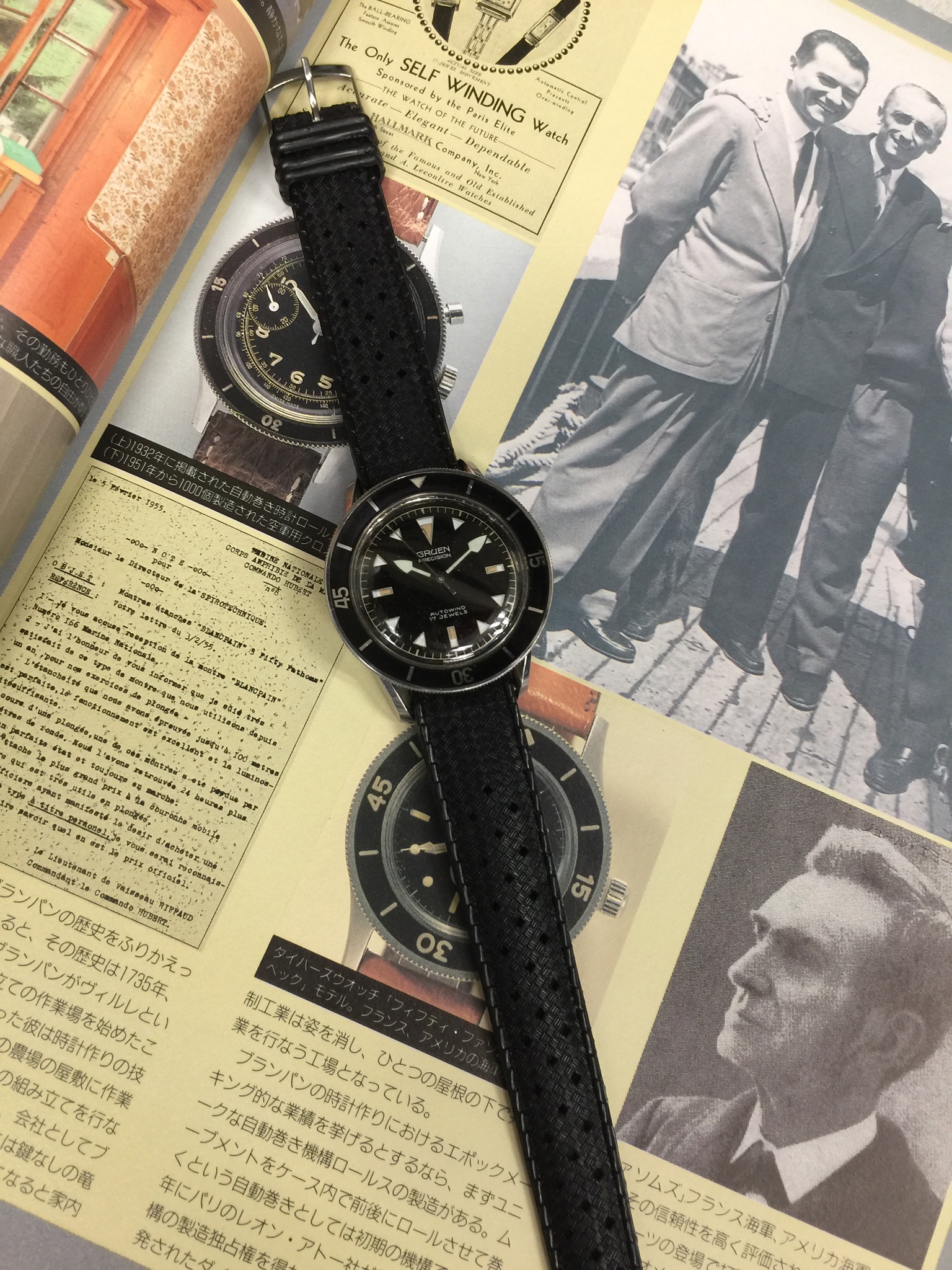 It was a black dial with interesting hands and a concave bezel. I picked it up and shook it … and nothing happened. I had just learned about this brand the week before when I visited the National Watch Museum near the old Hamilton factory. So I asked him how much he wanted for the watches because I'd love to take one home as a souvenir and a story. He said he was so happy with my knowledge and enthusiasm that I should pick a couple of them. On the house! I left the store with a handshake, a new friend, and two dusty new-old stock watches. One was an old LED Compu Chron watch. The dive watch I had to search for because I couldn't find anything about it. After days of googling, I found it!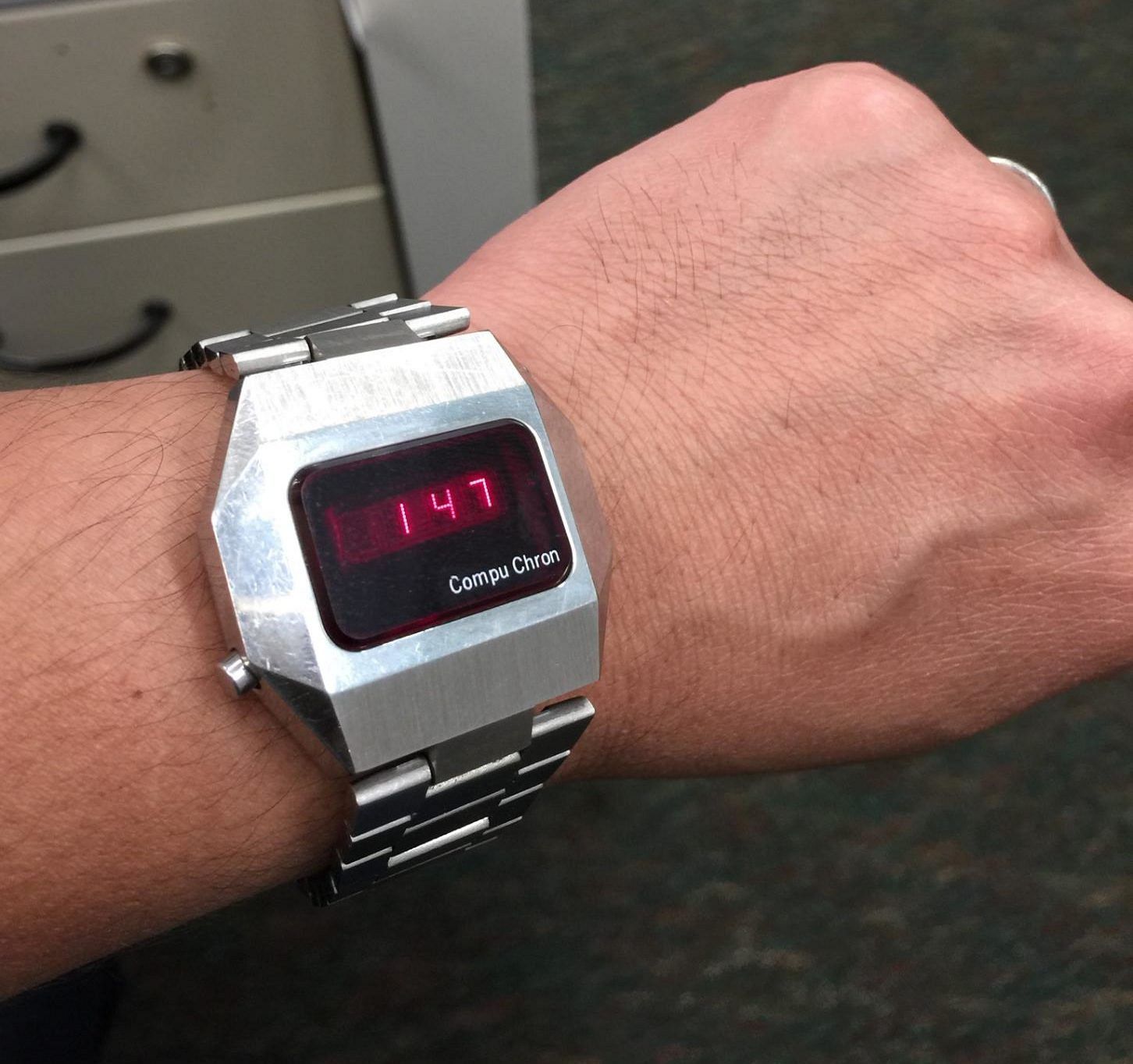 It was a Gruen Ocean Chief, with a beautiful concave bezel intact, and nicely patinated tritium hands and markers. It was sitting on a tropic rubber strap. Not running but never sold. I started searching for more information and found that the Gruen was similar in story or influence to the Fifty Fathoms, the concave bezel was highly sought-after, and the style of this watch had now been reissued in the likes of the Rado Captain Cook. To have found it sitting in a dusty bin, after almost 50 years or so, is amazing to me. If I didn't compliment the owner's son on his Rolex, I wouldn't have struck up that conversation that led to this amazing find!
Thanks to @speedyfett for sharing this fantastic story. And what a beautiful looking Ocean Chief!