EDITOR'S PICK: Is it a bad idea to wear a better watch than your boss?
Time+Tide
EDITOR'S NOTE: Office politics can be a writhing snake-pit of backstabbing and deceit. Unfortunately, to get ahead you've got to navigate a path through it. This invariably means finding a way to get along with your idiot boss, which isn't always easy when your working for an ego maniac who's paranoid, spiteful and mean. Will wearing a superior watch to your boss make you seem like an ambitious go-getter or a potential threat? Luke explores this wrist-bound minefield in the article below.
There's a reason why office dress codes are more confusing than ever. On the whole, they no longer exist.
Unless you're obliged to wear a uniform or work in one of those dwindling industries where the suit and tie still prevails, most offices have loosened their collars. But this apparent lack of rules does not mean that sartorially anything goes. Every workplace maintains a set of unspoken conventions and it's up to you to figure them out.
The sad reality is your working wardrobe is less about "dress to impress" and more "dress to fit in". This might seem like soul-crushing advice that stifles your individual swagger. Yet, broadly conforming to your workplace is a tacit demonstration that you understand the culture.
One British study even found that a "cohesive sense of style" in an office helps to create a good team spirit and foster higher levels of productivity. Presumably, this is why co-workers often start to subconciously develop a uniform "look" whether that's bankers' penchant for pinstripe or bikies' preference for leather and facial tattoos.

Even more depressingly for any fashion maverick, it's specifically your boss' style cues you need to observe. In the same study, commissioned by the British department store Debenhams, more than two-thirds of managers admitted to a "heightened awareness" of staff with a similar style to themselves and revealed that such colleagues "gain brownie points". Clearly there's something comforting about the herd mentality even when you inhabit the corner office.
According to this logic, if your team leader always wears a jacket to client meetings then follow suit (or, in this case, blazer). Does he eschew T-shirts and sneakers in favour of collared shirts and loafers? Don't get too Single White Female about it, but consider a similar move.
What all this means for your wristwear is less straightforward because there are greater disparities to navigate. Your boss may even not wear a timepiece or have minimal interest in watches at best. There's a fair chance that, like an ever-growing chunk of the population, he's a step-counting, sleep-tracking Apple Watch convert. Then again, your boss may share your enlightened obsession with watches and also stay up too late searching for the "right" birth-year Speedmaster on Chrono24.
You need to take a careful read on this situation. Because whichever camp he or she falls into could answer this question: is it ever a bad idea to wear a better watch than your boss?
Strictly speaking, the answer is "it depends". If your boss shows zero enthusiasm for watches then you basically have free rein to wear whatever you goddamn like. They're unlikely to notice your watch in the first place, let alone discern its provenance or price.
Nevertheless, don't rock the horological boat. Even if your boss doesn't "speak watch", it's still wise to steer clear of anything too attention-grabbing. You may be rightly enamoured with your Hublot Big Bang Unico Red Magic, but stick to something a little more demure for work. The average boss still prefers his employees to dress like walking business cards for the company. Stepping too far outside that paradigm puts you at unnecessary risk of negative scrutiny.
A gold watch can also be problematic. Not only is it viewed as a brazen statement of success, it's also impossible to miss. Your boss doesn't need to be a watch lover to notice the lustrous sheen of your Rolex Day-Date, and the way the light bounces off its fluted bezel. At which stage, things could go one of two ways. They may admire your formidable taste in classic watchmaking. Alternatively, they may think you're a brash try-hard with ideas light years above his station. Lastly, and most negatively, they may view that you have an eye on their corner office, because you're already kitting up like you're there. Whatever the case, your boss will definitely have an opinion of your gold watch. Rather than hazard an adverse response, this may be another watch to keep for weekend wear.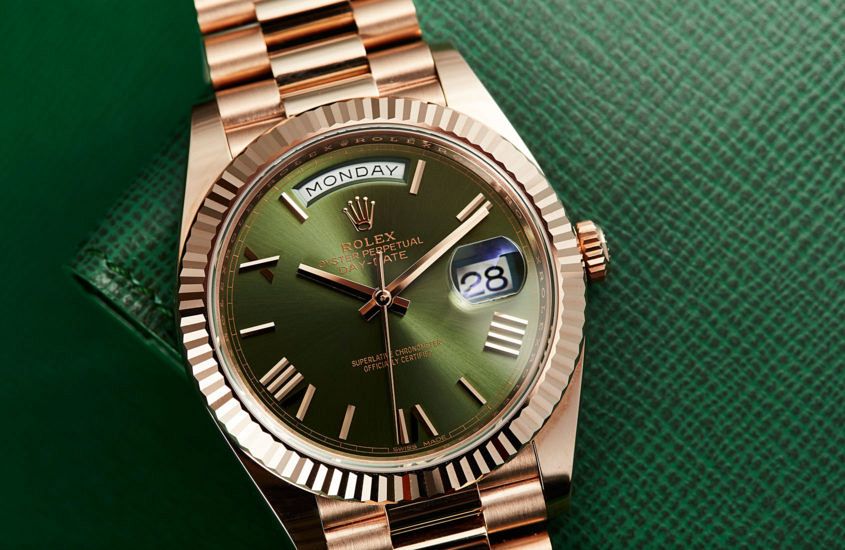 Alternatively, your boss might be a confirmed watch lover. If so, they'll probably welcome your shared interest and sneak a peek at what you're wearing during that interminable meeting with Jane from Accounts. Whether you wear a superior watch than a boss like this all comes down to your definition of terms.
Because what really makes one watch "better" than another? Clearly, it's not just a question of price – Grand Seiko, for example, regularly churns out mechanical stunners at a far more reasonable cost than many of their Swiss competitors. But if price is not a reliable benchmark then what is the guiding criteria? Is it all about the in-house movement, the precious-metal case or the storied heritage of the brand…? Watches, after all, are deeply personal objects. Unless you're evaluating similar models, you're rarely comparing like for like. Given the subjective nature of this murky question, for one watch to emerge as categorically "better" than another, it needs to occupy a whole different horological stratosphere.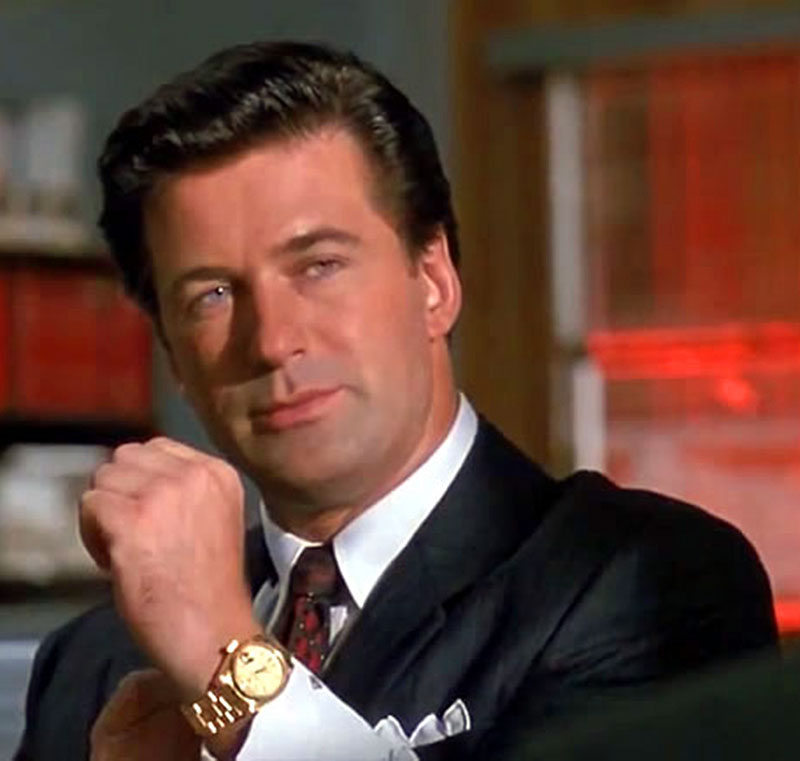 And putting that into practice with your boss could prove a dangerous game. Overshadowing his beloved Aquaracer with your gleaming Nautilus may be the inadvertent result of your genuine love for fine watches. At the same time, it could also be construed as a subtle power-play that belittles your insecure boss.
The bottom line is that it rarely hurts to respect your organisational hierarchy (or at least pretend to). Wearing a slight upgrade on your boss' timepiece is no big deal, but err on the side of caution and stay within the same horological orbit. Conspicuous displays of one-upmanship are never a good idea and that's true not only in the workplace but in the even messier business of life.