In case you haven't watched our videos and heard our brutal mangling of Swiss brand names with broad Australian accents, you might not realise that Time+Tide is an Australian-based company. So it makes sense that we're a little proud of our homegrown heroes, and even those we've adopted (hello Rusty). So, in the spirit of mateship, say g'day to three crackin' Aussie watch ambassadors.
The ambassador: Chris Hemsworth. Brand ambassadors don't come much bigger than the mighty god of thunder. The former soapie star has dominated screens since his breakout role in 2011's Thor. Since then he's gone from strength to strength, as an action hero, and a man who doesn't mind flexing his comedic muscles (I mean, Ragnarok is clearly the funniest MCU movie).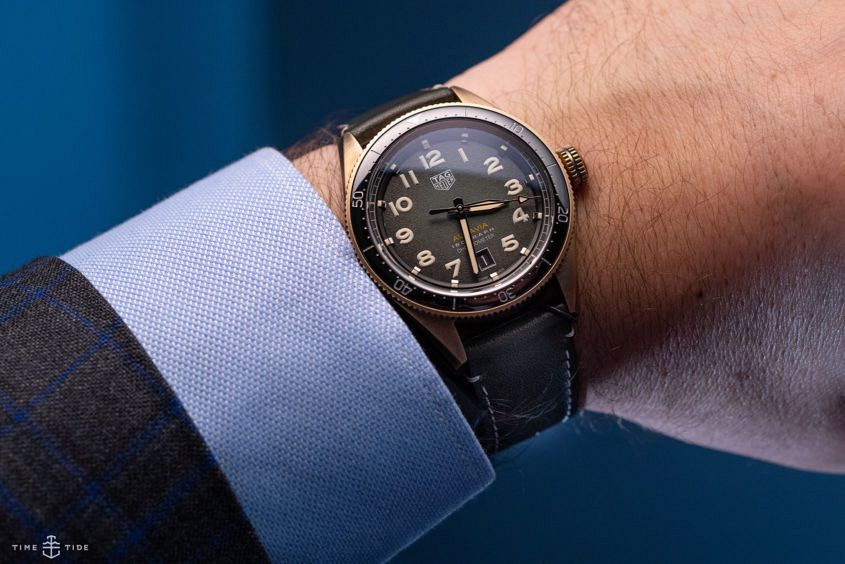 The brand: TAG Heuer. Hemsworth popped up on TAG Heuer's radar after his turn in Rush, the Heuer-heavy racing biopic, and the relationship was made official in 2015.
Why it works: Australians love Hemsworth. Sure, he's famous, but he's also chill — preferring to call Byron Bay home instead of the Hollywood Hills. We also love TAG Heuer — the sporty, automotive brand has been a force to be reckoned with down under for decades. Plus it helps that Hemsworth is spotted wearing TAG Heuer on a regular basis, unlike some other high-profile ambassadors.
The ambassador: Margot Robbie. Like Hemsworth, Margot Robbie cut her (exquisitely proportioned) teeth on the Australian soap opera Neighbours (Hemsworth also starred in Home and Away), but she came to mainstream attention in her eye-opening bravura performance in The Wolf of Wall Street. From then it's been strength to strength, except for that awkward time she met Ellen.
The brand: Richard Mille. As far as hot properties go, Richard Mille gives Robbie a run for her money. The partnership was announced in 2017, and the actress is set to collaborate on a new collection. We wait with bated breath.
Why it works: Richard Mille has a habit of picking high-profile ambassadors who are experts in their field. For the gents they tend to lean towards sporting superstars like Rafael Nadal and Usain Bolt, while actress Michelle Yeoh is probably the brand's most recognisable female ambassador. Margot Robbie is certainly in good company.
The ambassador: Hugh Jackman. He sings, he dances, he acts. Is there anything Jackman can't do? Seriously. His background has been incredibly chameleonic, from his iconic turn as Wolverine, to musical numbers like Les Misérables and The Greatest Showman.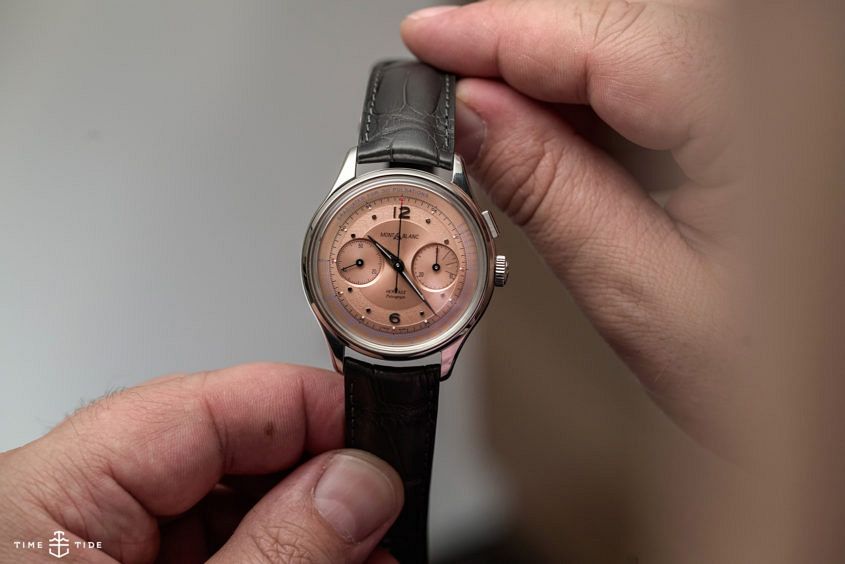 The brand: Montblanc. Montblanc is one of the great legacy brands, and a major, multi-category powerhouse. They're famous for their writing instruments, but their leather goods and watches (like these green and bronze bad boys) also stand up.
Why it works: Hugh Jackman is a class act. Montblanc is a class act. Hugh Jackman is a master of many disciplines, so is Montblanc. It just makes sense.