10 signs you're becoming a watch snob
Zach Blass
Watch enthusiasts do not always share the Swiss philosophy of neutrality. Being enthusiastic about something inevitably leads to hot takes, strong and stubborn opinions and, in turn, some snobbery. On the wrong day, I am definitely guilty of it myself – we're all human after all. The reality is this niche hobby becomes less welcoming when we, as enthusiasts, dismiss others, especially when it's already intimidating enough due to the nature of luxury products and their prices. Here are ten signs you're becoming a watch snob.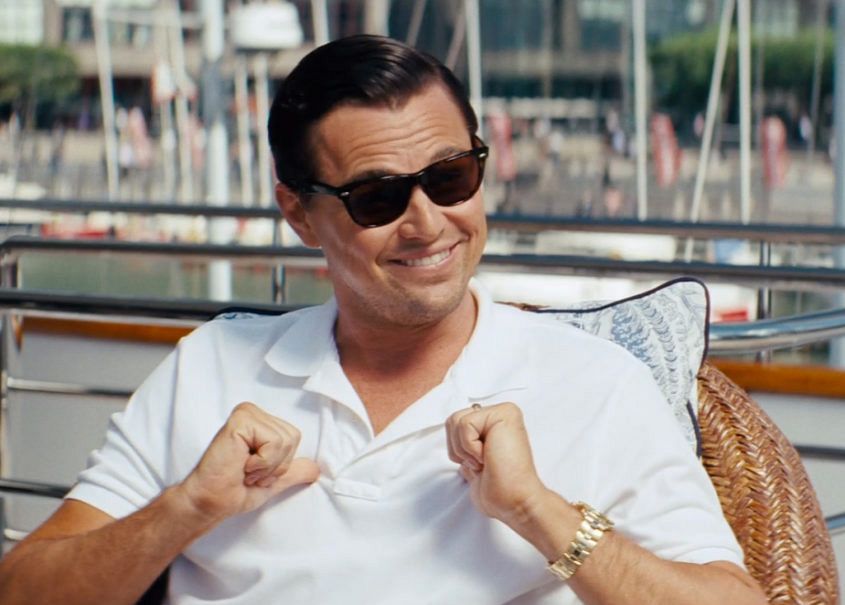 You dismiss quartz as "not luxury"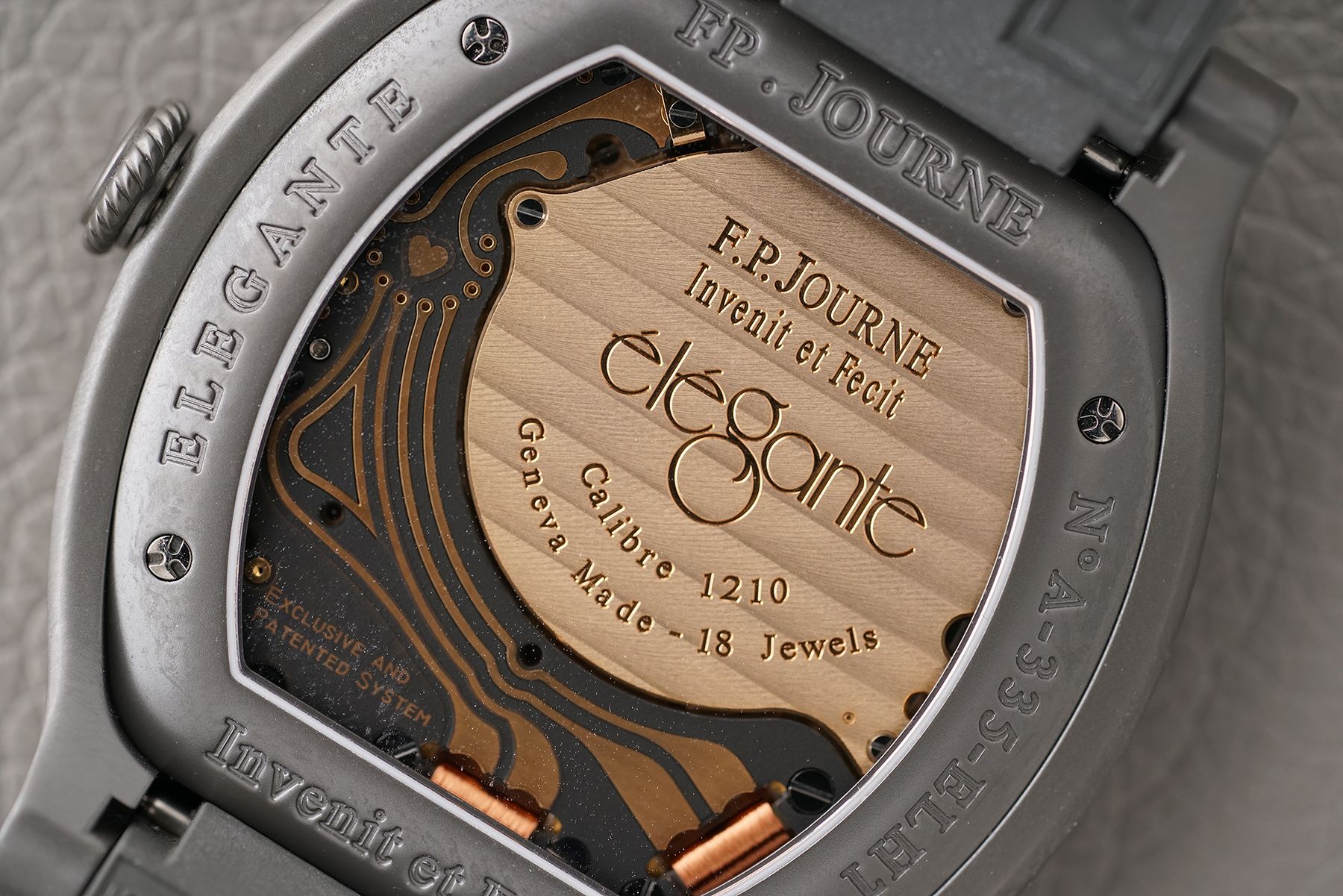 In watch collecting culture, quartz has developed a bad name, thanks to the quartz crisis almost killing the mechanical watch industry. There is also the fact that many judge a movement based on how and where it is fabricated – with a new emphasis on "in-house" (a whole other discussion in itself). The fact is, many people assume the craft of watchmaking is limited to movement manufacture. This is simply not the case. External components are also created and finished by artisans with years of training in the craft. Take the Royal Oak from Audemars Piguet as an example. While the movements are stunning, a lot of the price tag is actually from the hours spent meticulously finishing the case and bracelet.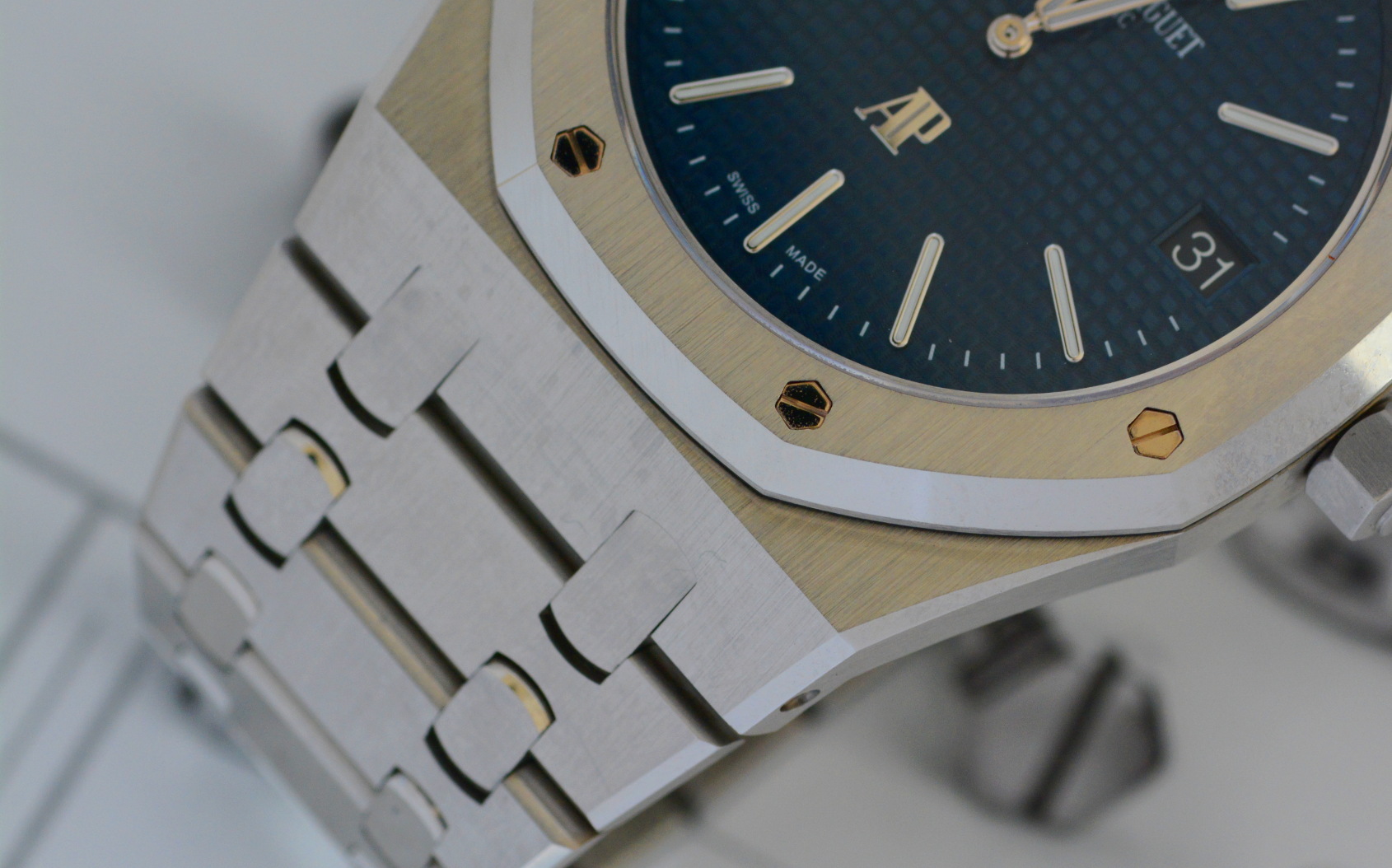 Arguably the best advocate for quartz in luxury today is Grand Seiko. Grand Seiko actually develop their quartz crystals and movements in-house, ticking off the must buy in-house manufacture box for collectors, and they have spent years honing and mastering the art of quartz manufacture. Paired with their Zaratsu-finished cases, the finished product is an ultra-reliable and ultra-gorgeous watch that will never let the wearer down during the life of its wear.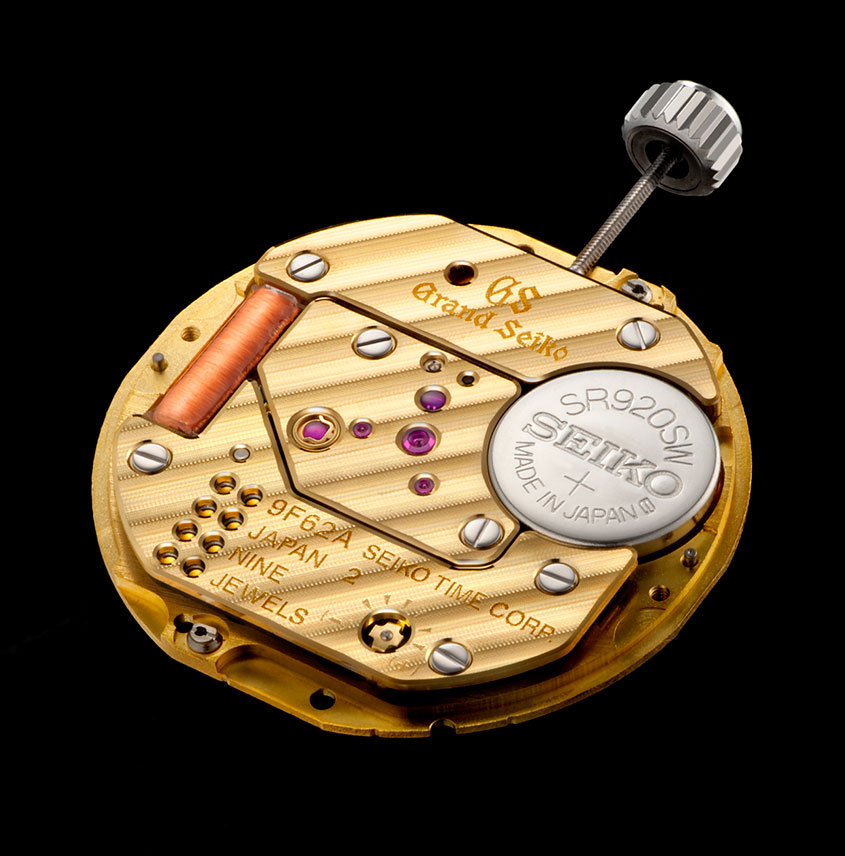 If you're like me, and typically avoid quartz due to the "deadbeat" nature of the seconds hands, there are ways to get around it. First, some quartz movements are actually capable of having sweep seconds. While less common, the trade-off for the sweeping seconds is that the battery will die quicker due to the greater movement to the hand. The second is ultra-thin two-handers. When involved in more formal events, you will not need to keep track of time to the second and may want the clean look a two-handed watch provides.
My grandfather's Baume & Mercier watch, which I am proud to have in my collection, is a nice example of how two-handed quartz can work in your favour. The watch is less than 5mm thick, and 18k yellow gold, making it a precious dress watch that has never met a cuff it could not slide under. A really neat quirk to the movement: the ETA quartz caliber was designed to have the minutes hand move in thirds every twenty seconds. This is a neat compromise that provides some level seconds tracking.
You turn your nose up at 'workhorse' movements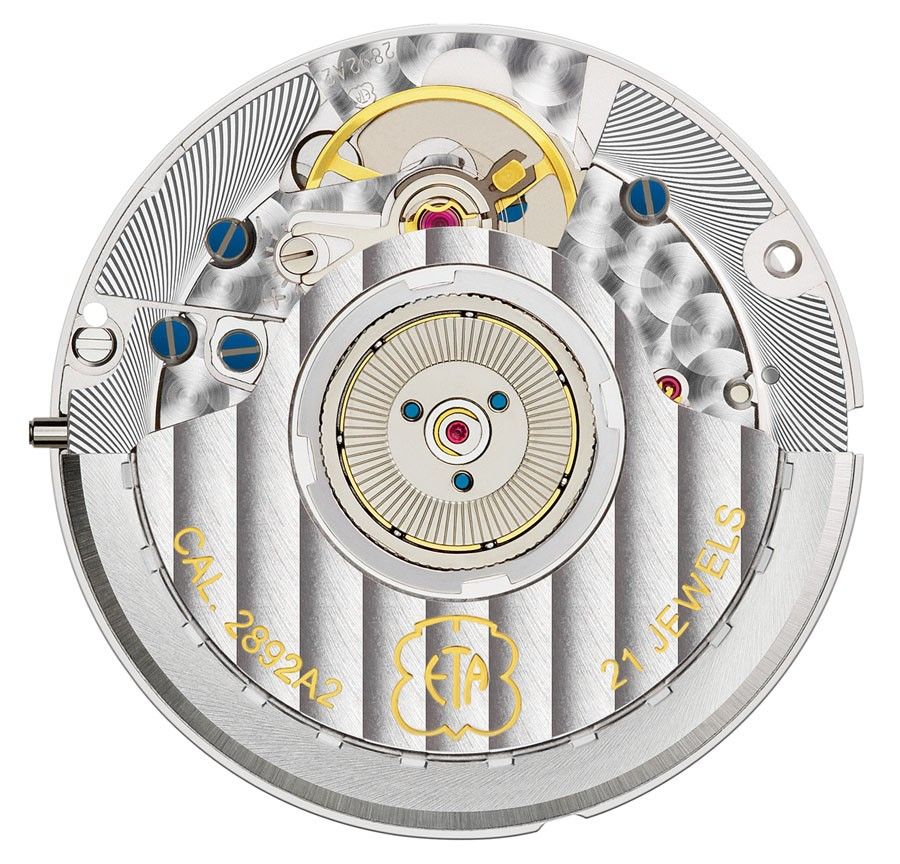 Continuing on from the in-house theme above, ebauche movements are nothing to scoff at. While not necessarily as elaborately finished as their in-house haute Maison peers, they are typically far more robust and reliable. When the time comes to service the watch, workhorse movements are also much more cost-effective. Parts are mass produced and, in turn, readily available to watchmakers around the world.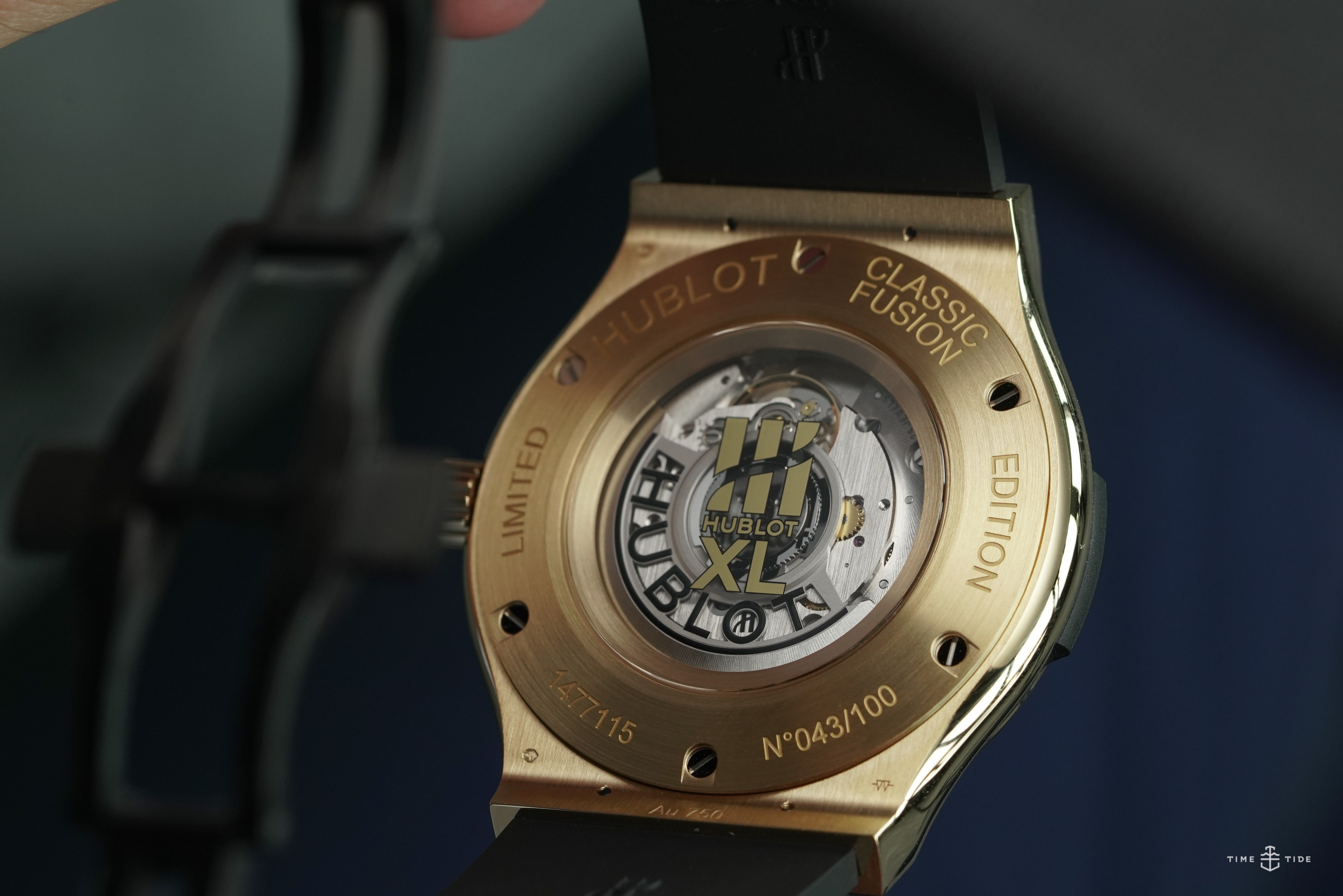 Some may be put off by the fact that established luxury brands such as Hublot, Bell & Ross, Bremont and others use variations of mass-produced movements at a much higher price point than microbrands. As I elaborated on before, the price is not always derived from the movement. A lot of what you pay for with these watches is the extensive and exceptional level of case manufacture. Hublot cases are works of art, and Bell & Ross tamed ceramic in a way many brands had not at the time. These brands also do not simply just insert these movements into their watches. They assemble and modify them as they see fit. Although a smaller brand, the Ming 27.01 watch is a great example of this. The ETA 7001 movement base was so heavily reworked, the resulting movement aesthetic is completely different. Even Ming himself noted the work that went into overhauling the movement architecture was so great they may have been better off designing their own caliber from scratch.
View this post on Instagram
A great example of the value of workhorse-powered watches are vintage Tudor Submariners versus vintage Rolex Submariners. They were effectively the same watch, with the only difference being the Tudor was powered by an ETA movement versus a Rolex manufacture movement. The cases, bracelets and other externals were all fabricated by Rolex – with this fact proudly on display, with the casebacks engraved with "made by Rolex" and even having the coronet logo on the crowns as well. Military services around the world recognised this fact and eventually opted for Tudor watches for personnel instead of their more expensive Rolex counterparts. They were able to obtain the same quality watch at a lower cost, and this is no less true today.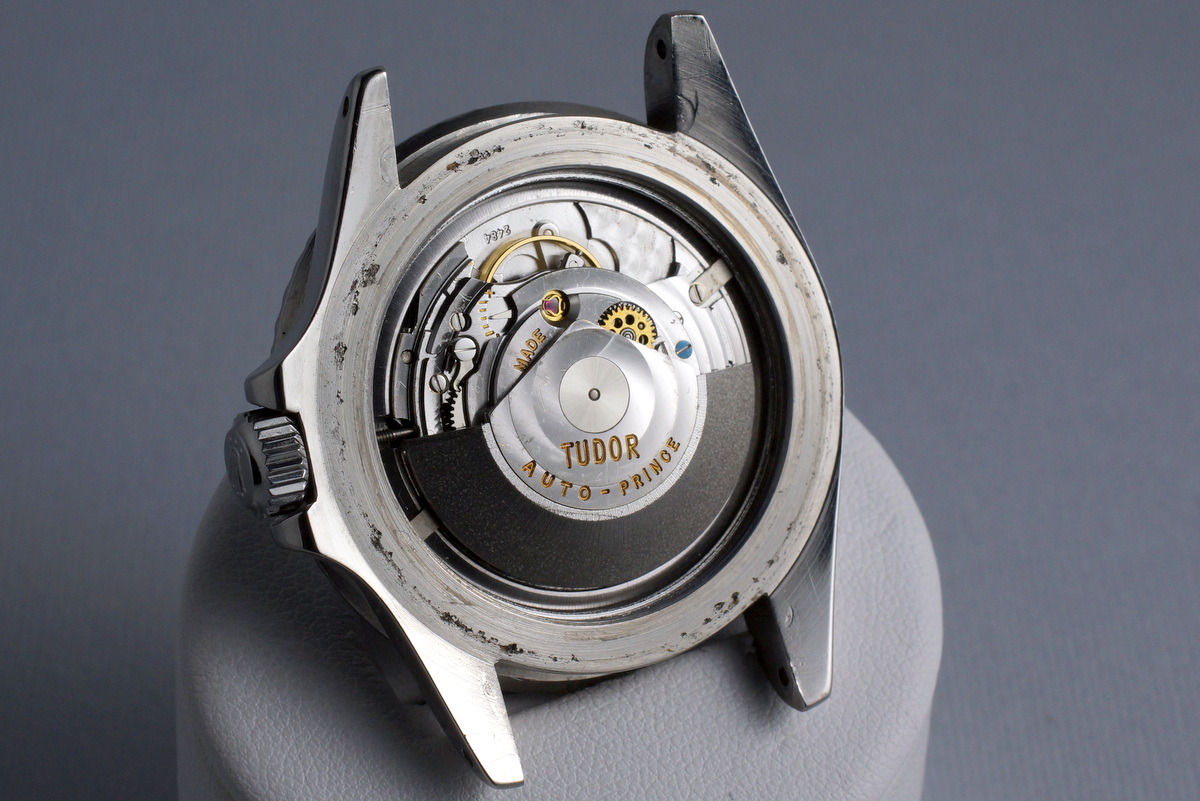 Getting hung up on "Swiss made"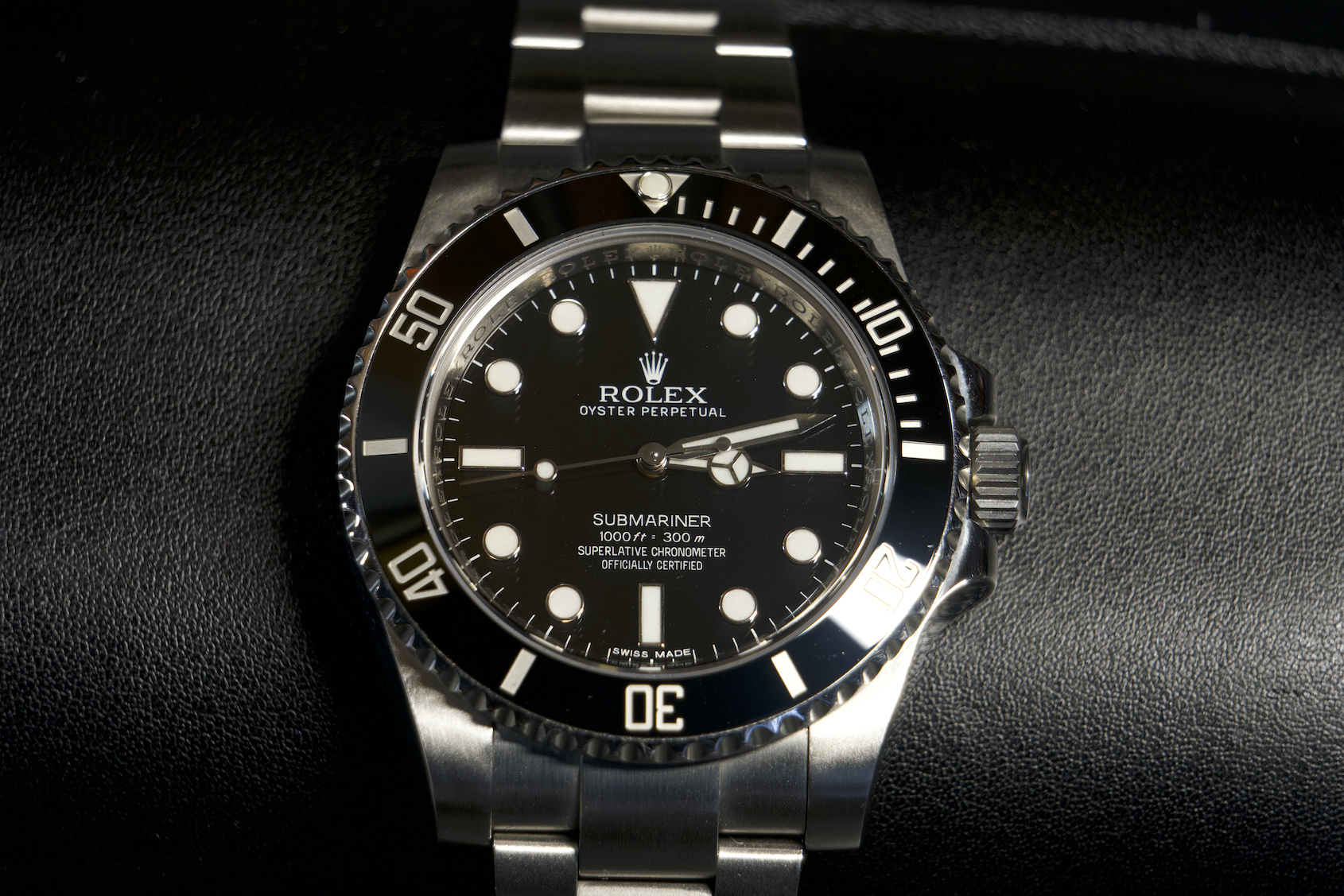 Auction houses are dominated by Swiss-made watches. This is not only due to their exceptional quality, which cannot be refuted, but the fact that collectors have historically ignored watchmakers from other countries. This sentiment is slowly being eroded by modern collectors, but the resale value of non-Swiss watches have a bit more catching up to do to match their Swiss peers. Is an A. Lange & Söhne, Credor or Roger Smith watch any less of a display of master craftsmanship than what is put out by the Swiss holy trinity?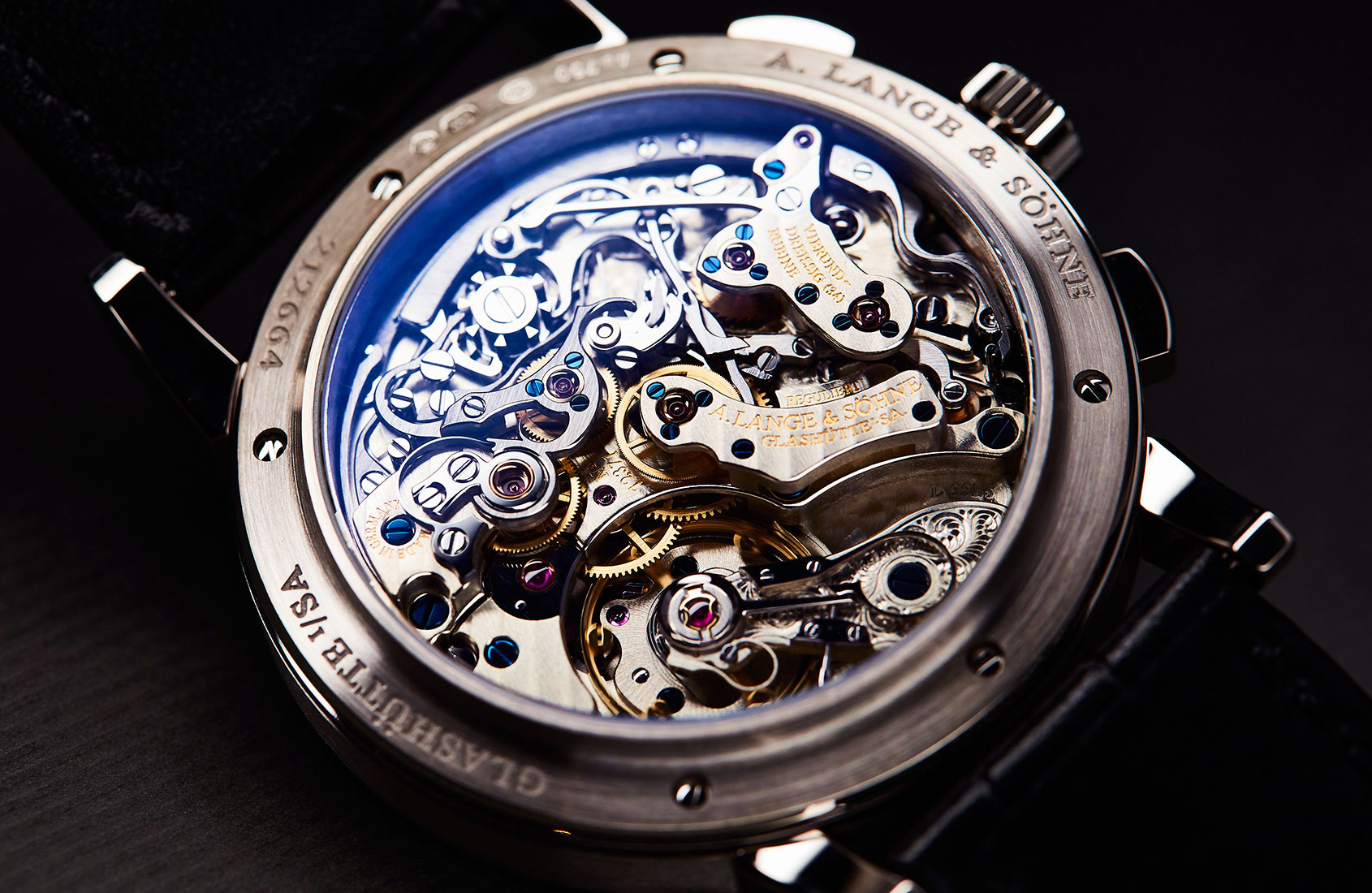 The good news for the consumer is that these expectations and stereotypes currently benefit the educated consumer. Grand Seiko watches are very competitively priced in an effort to draw more attention to their timepieces – creations that are crafted to a very high degree. Most companies would be hard pressed to have black polished components in their movements. Grand Seiko black polishes its cases, hands and markers, presenting a much higher level of quality at a lower cost.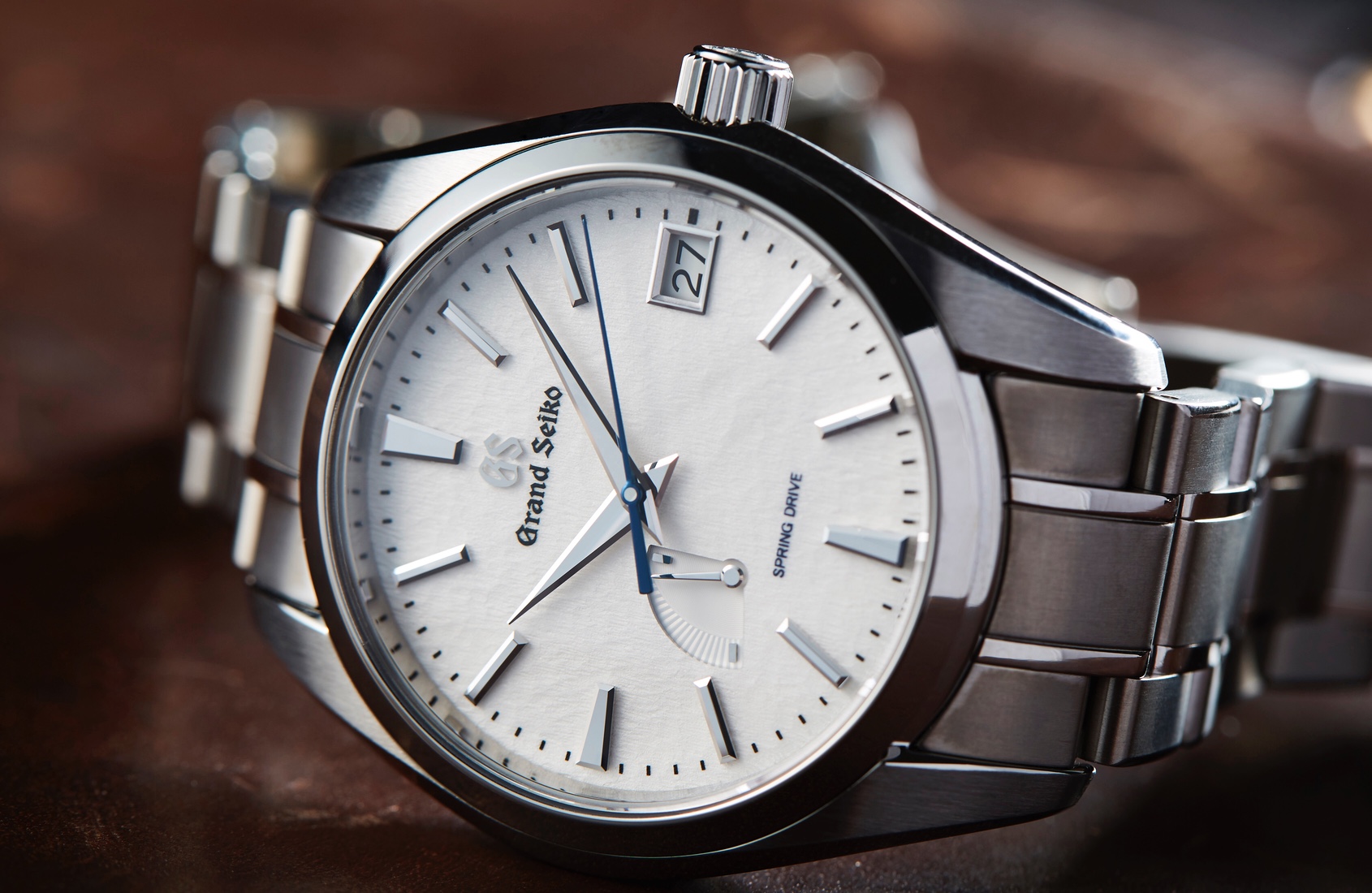 You only like watches based on their resale value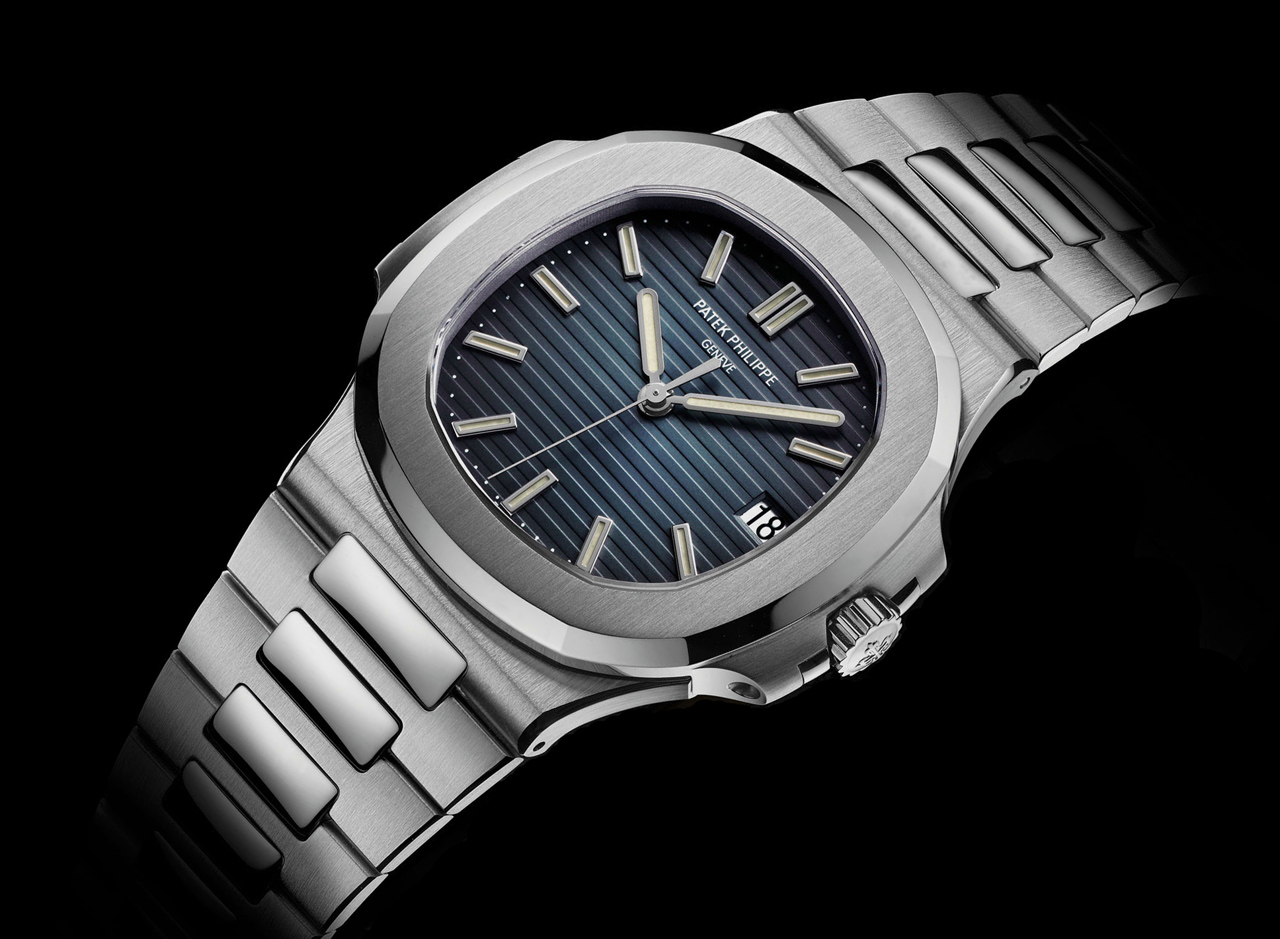 Ask any of the top watch collectors around the world about watches as investments and they will all have the same answer: there are far better ways to invest your money. Yet, we as a group still value a watch on its resale value in favour of its horological merits.
This is extremely damaging to the larger watch industry, as well as the buying experience for consumers. Wondering why you cannot find your choice Rolex at retail, or why you still haven't gotten the call a decade later to pick up your 5711 from Patek Philippe? It is the overwhelming demand for these watches that is generated by a blend of scarcity and perceived value. A lot of horological marvels do not get the credit they deserve, and are "put in a corner" due to not being the "it watch".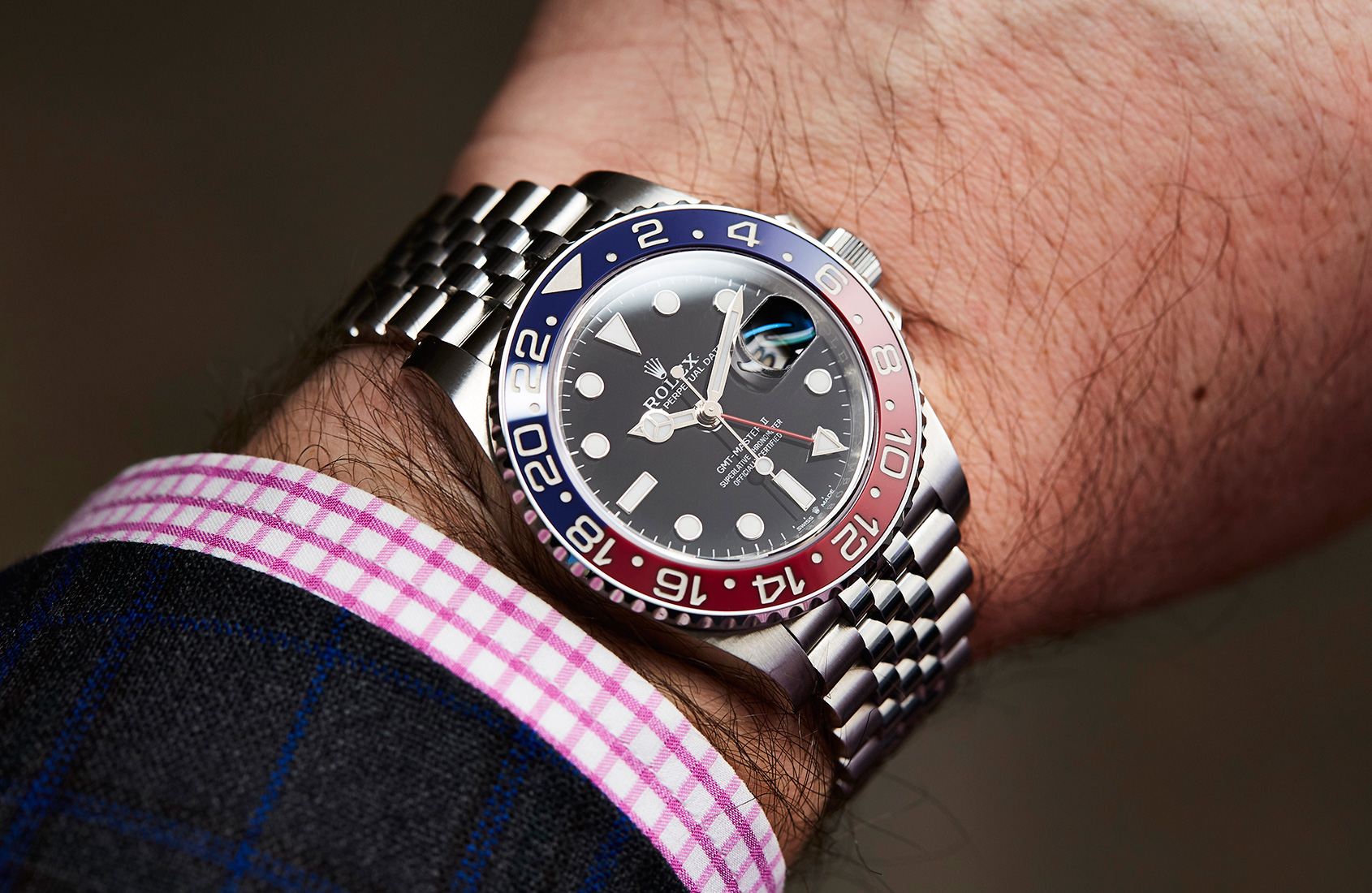 For those who cry that the industry lacks risks and originality, these brands are all driven by how we choose to spend our money. The more diverse our watch purchases are, the more diverse the creations will become. But if we all opt for the same brands and designs, we only encourage watch aesthetics to become more and more homogenised.
If I have learned anything from my time at RedBar events and other gatherings, it's that short of being an oil baron or leading investment banker there will always be someone with a more expensive and rare watch than you. That being said, the best flex is one of originality and having an honest connection and affection for the timepiece you own.
Rolex is not a horology-driven brand

I see this all the time in Facebook groups, Instagram posts and comments, and in forums across the internet. Trigger warning: you're just bitter. I am bitter. We all are, as the majority of us are denied the ability to get Rolex watches at our AD. I had to trade a Patek Philippe and an Omega watch in order to fund my own Rolex Submariner, which fortunately for me was not listed too far above its retail price.
But bitter sentiment aside, Rolex manufacturing is the pinnacle of industrial watchmaking. I will not deny the aura of the crown and that prices are higher than ever as a result of brand name and power, but I will defend the quality of their watches and level of work it takes to make them.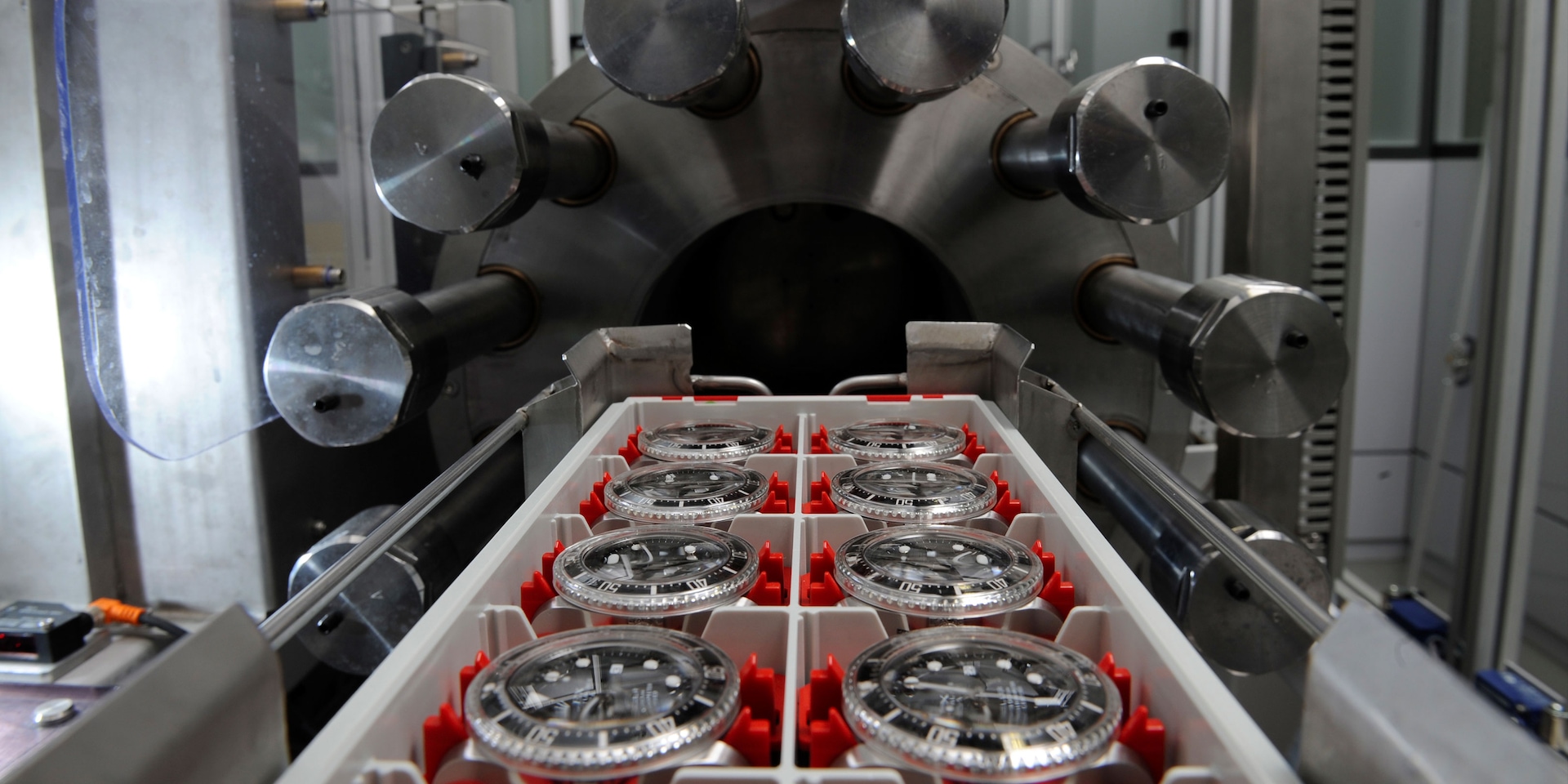 Rolex watches are extensively tried and tested in their laboratories before they reach the cases (or safes) of their Authorised Dealers. Rolex boasts that it takes a year to actually make one of their watches, which may seem like a false narrative based on the fact they produce a million watches per year. The reality is that the time-intensive labour of creation is due to a balance of meticulous fabrication and testing of their components. Rolex watches are submitted to depth-rating tests, chronometric tests and even brutal shock tests that involve each watch being smacked by a hammer with Gs of force onto the ground, with only the watches that survive being put up for sale. This Spartan-like testing is very demanding and rigorous, the result being an irrefutably tough watch ready for battle.

Finally, if you want to question the performance of their movements, I encourage you to read the "Superlative Chronometer" text proudly on display on their dials and test the timekeeping of these movements. Sure, it wasn't until this past month that the Submariner had achieved 72 hours of power reserve, but Patek Philippe to this day does not have hacking seconds in their sports watches – and the 324 SC remains at 45 hours of power reserve. These brands have a reason for incremental change, and are the result of preserving and maintaining quality, which ensures the buyer receives only perfection on the wrist.
You call digital and smart watches 'wrist computers'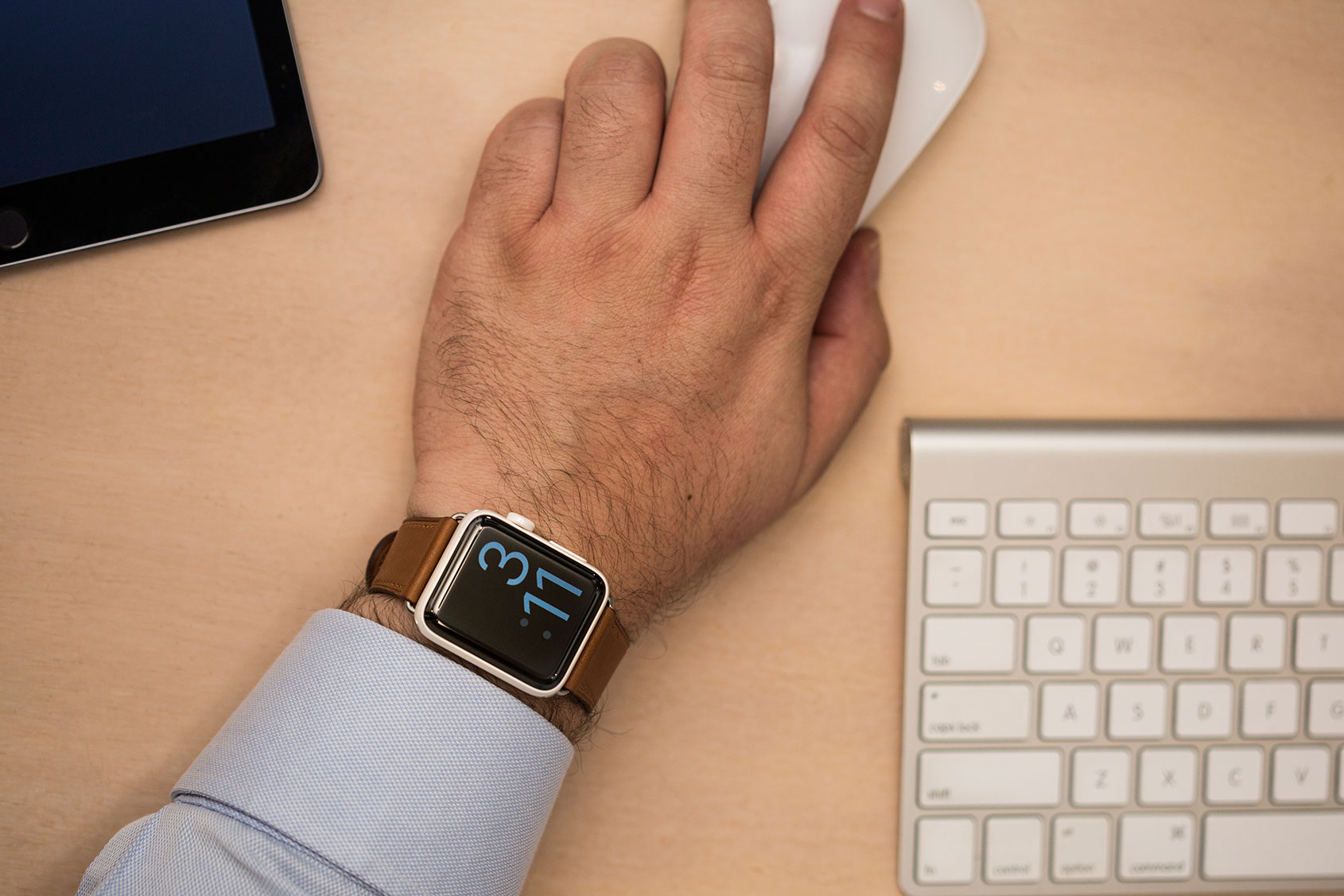 G-Shock doesn't make watches, they make wrist computers. Apple Watch isn't a watch. These insults are really quite petty and do not have any basis in reality. Merriam-Webster's Dictionary defines a watch as: a portable timepiece designed to be worn (as on the wrist) or carried in the pocket. Whether you like it or not, an Apple Watch and other smartwatches are, in fact, watches. An iPhone and other smartphones are effectively the most complicated pocket watch ever made. I concede they do not have the same level of heritage and emotional connection to traditional craftsmanship, but, in defence of these products, they are not trying to fill that void. Smartwatches are an attempt to introduce an entirely new category of watches that do not replace traditional watchmaking, and instead provide a new and more modern option for wrist wear.
Jony Ive and Apple, who arguably made the category what it is today, actually developed their products (in part) with traditional watchmaking in mind. It is no coincidence that the adjustable features on the varying faces of the Apple Watch are referred to as complications. They even designed the Apple Watch with a crown, something a product generally controlled by touch does not even need. When developing the Apple Watch, Jony Ive and Apple team members actually visited watch manufacturers around the world, including Rolex, to better understand the fabrication behind watches and how they incorporate these methods into their own assembly line.
Am I trying to claim it takes the same level of craftsmanship to make an Apple Watch as it does a Rolex? Absolutely not. But I will defend them in that they are craft in their own right. Instead of watchmakers, software developers worked tirelessly to develop a new means of interacting with time on the wrist, packing in features that conventional watch brands would never have dreamed of being able to do.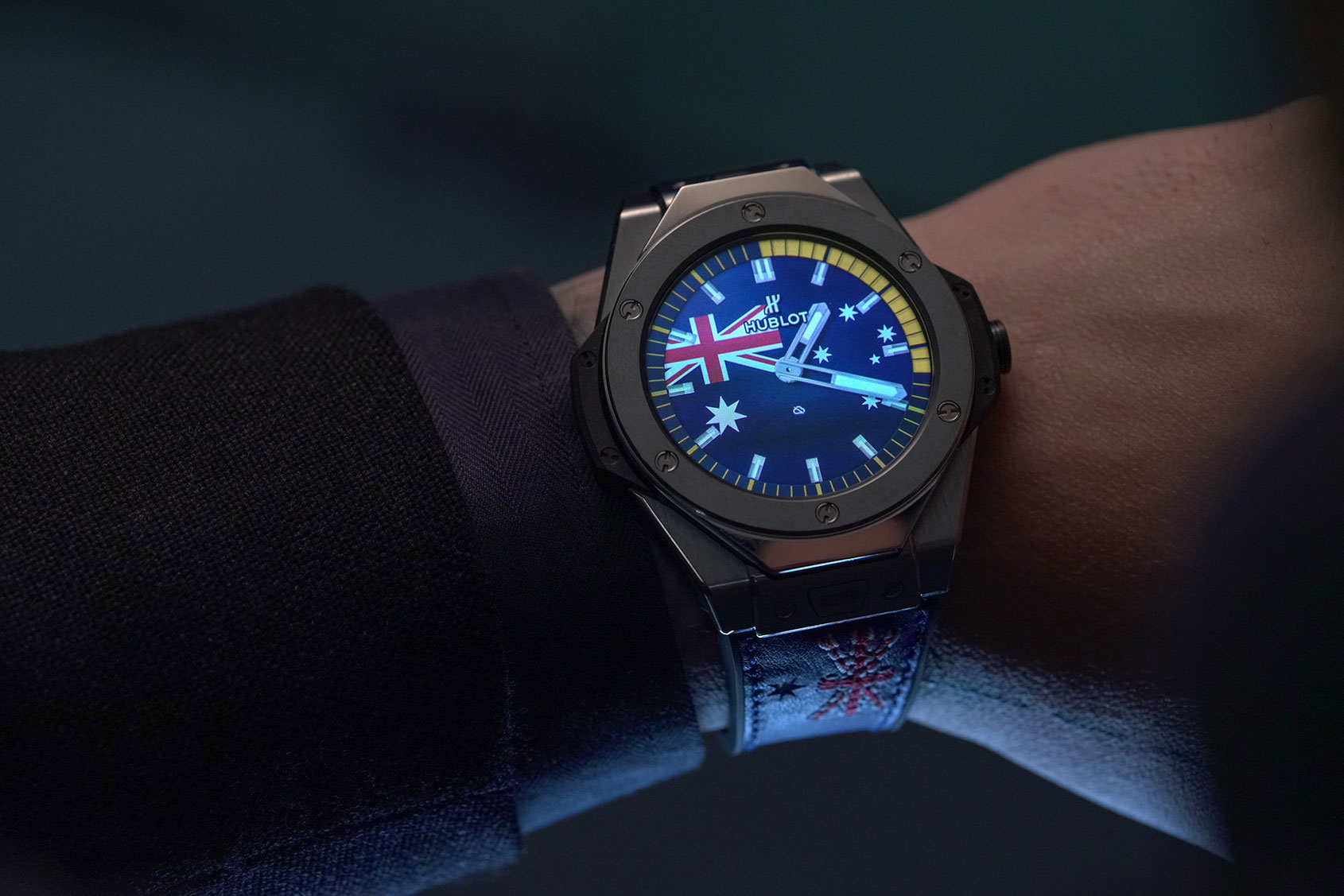 Even older watch companies have taken notice, with brands such as Hublot and TAG Heuer developing cases to house smartwatch modules/systems within their Swiss-fabricated designs. TAG Heuer has even made it possible to swap in mechanical modules should the day come that the smart technology becomes obsolete.
You impose your taste and preferences on other collectors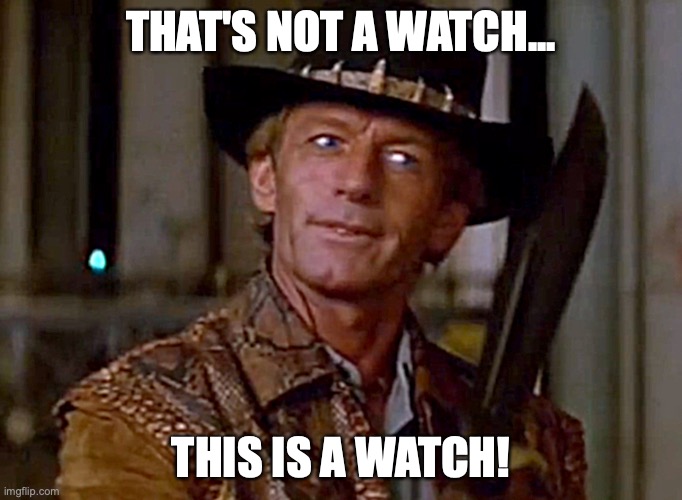 If it is not your wallet, nor your wrist, you should not put down another collector for their watch preferences. You are absolutely allowed to develop your own taste but, in that same vein, we should also allow other individuals to develop their own perspective and attachments to these wonderful creations.
If someone prefers a two-tone watch, or dial colours you wouldn't wear, it is not a bad thing. All watches deserve some love. On a more selfish note, if you want that Rolex Pepsi or Kermit, stop encouraging everyone else to line up in the herd. There is nothing more boring than going to a watch meetup and arriving at the table only to find a bunch of Rolex watches at the table.
View this post on Instagram
You will never be the first or last to own a Rolex watch and, in fact, will gain more respect at the table for bringing something new and fresh. Like Penn & Teller on their "Fool Us" magic show, their goal is to be fooled by up-and-coming magicians who have reinvented their craft in such a way that even experts/masters such as themselves can be returned to the days of being a humble spectator filled with emotion, awe and wonder. True collectors feel the same way, always looking for a new watch spot they have yet to experience in the metal.
View this post on Instagram
The other thing we all have to understand is we cannot all come into this hobby with the same level of expendable cash to spend. As tempting as it may seem to put down a Steinhart owner, or other homage purchases, we need to respect that not everyone can own some of these watches – including those who can afford them at retail!
Consider that owners of homage watches are getting their foot in the door on the larger experience we all search to enjoy. Using Steinhart as an example, I cannot pretend the designs are not copycats of more famous watches. But to deny the fact they are well built for the dollar, and are even powered by workhorse movements previously used in professional watches such as Tudor and Omega, would be completely ignorant as well.
You are unable to let it go when it comes to buss-down culture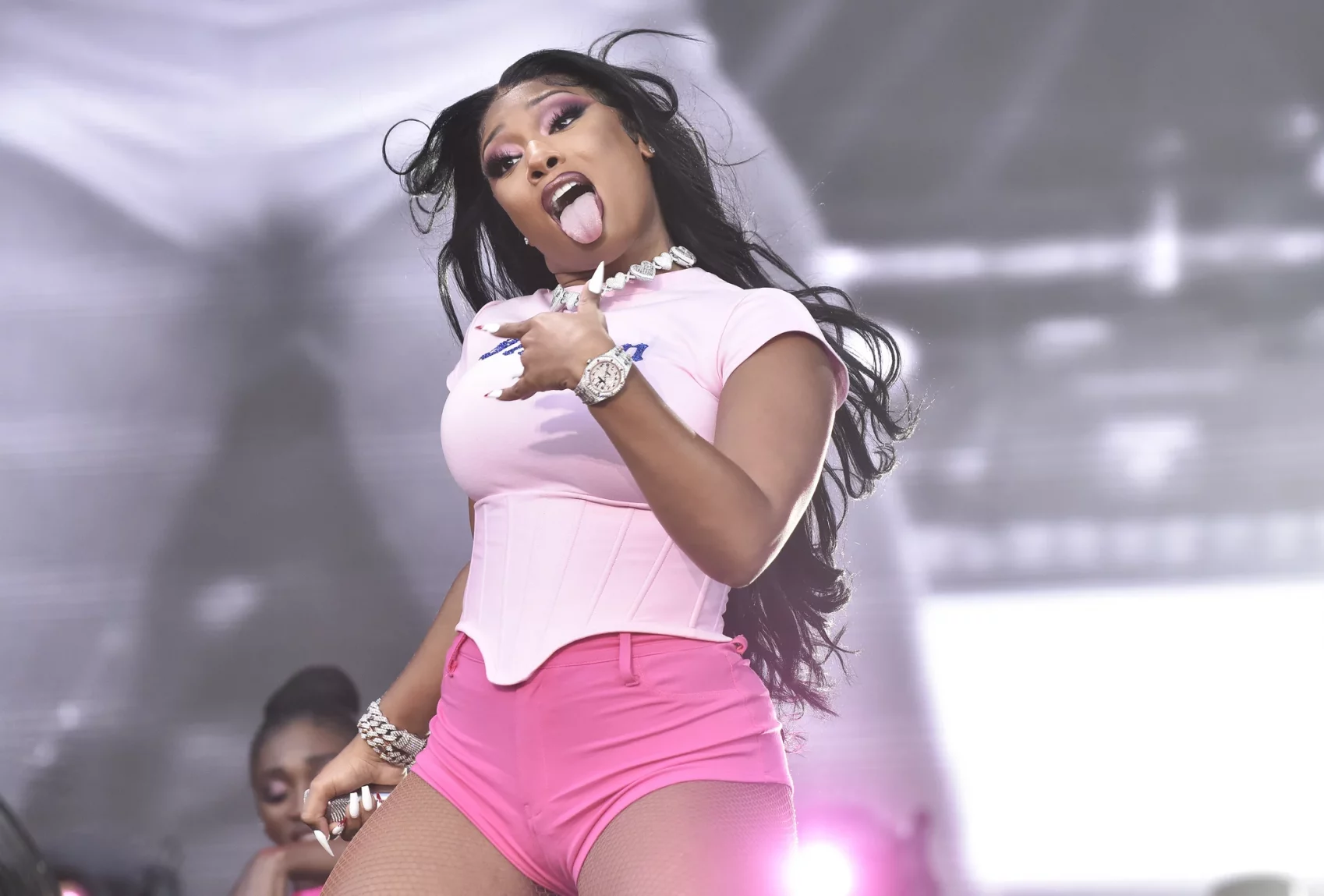 An extension of the above that is worthy of being mentioned independently, this has become a growing problem in the watch community. Let me be very clear. I do not particularly love buss-down watches. I do not personally like the idea of diminishing the integrity of an original design through the aftermarket. I do not particularly favour Chrome Hearts bracelets finding their way onto watches like Rolex. But, and this is important, I also do not feel the need to rush to the comment section with a barf or vomit emoji every time one makes its way into my instagram feed. I won't stand here on ceremony and pretend I do not exhibit watch snob qualities myself from time to time. This, however, is one I believe I have gotten in check.
I could go on and on, calmly, about why I am not a fan of the practice, and how it can be irritating to see endless listings of buss-down Patek and Rolex we all cannot seem to be able to purchase untouched at retail. But, when I meet someone in the wild with an aftermarket diamond-decked out watch, I do not go into missionary mode, try to "save" the individual, and help them find horological Christ. I would suggest you avoid doing so as well if you are trying not to be a watch snob
You regurgitate groupthink without thinking for yourself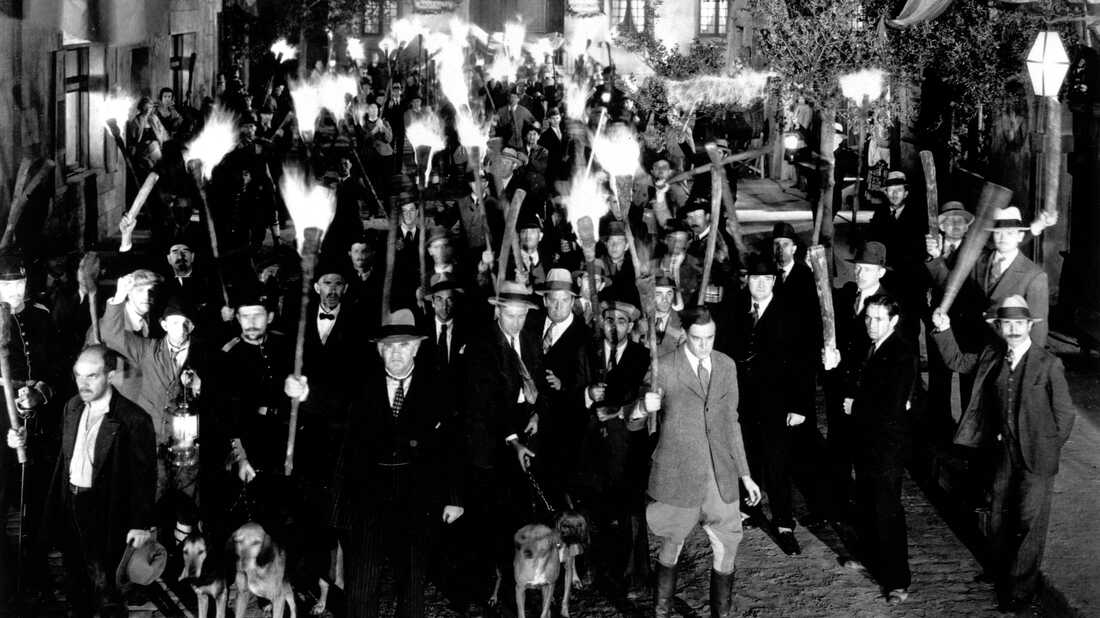 It is very easy within an increasingly digital and interconnected world of watch enthusiasm to see what others are thinking about the latest in watches. These days, however, comment sections can often be polluted with trolls and horological hooliganism that take more joy in decrying what they believe to be negative or against the purity of the status quo rather than celebrate the fun of the current watch landscape. In either sentiment direction, however, it is important to note that commenters and forum posters are not always the experts they believe themselves to be. This can cloud the calm, cool, and collected commentary from those passionate and knowledgeable about watches – commentary that gives everything a fair shake from both sides of the isle.
Now, I am not saying ignore all the vitriol or all the praise. Just do your own research to sift through all the noise, and come to your own informed conclusion when you are ready. So, while it may be cool or easy to hate on Hublot, or bemoan the availability of Rolex, just remember: what is right is not always popular, and what is popular is not always right.
Women can't be true enthusiasts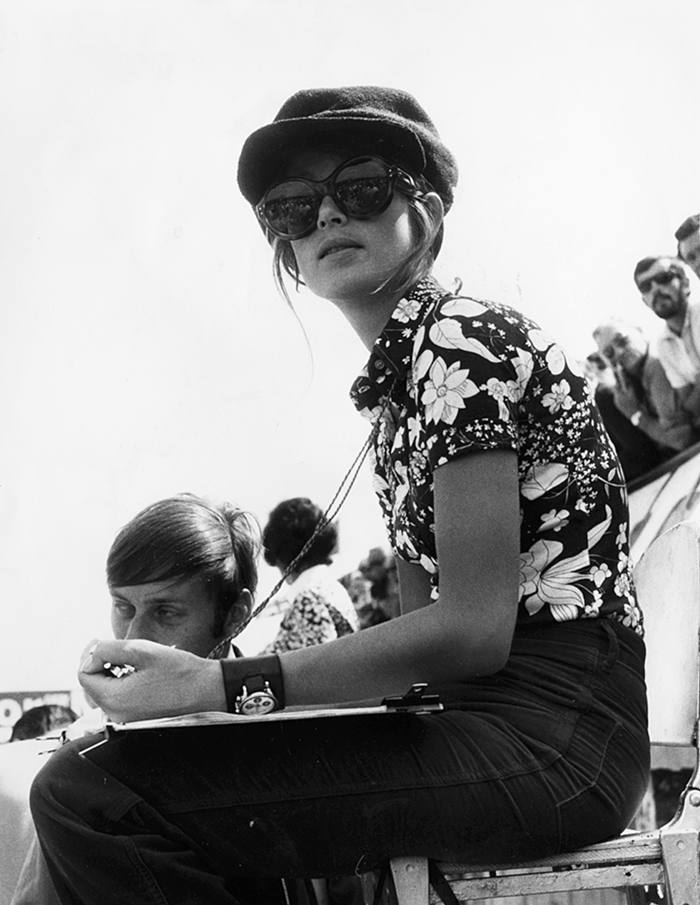 I can't believe I even need to say this, but it is unfortunately very prevalent even today. I want to be very clear here: all you need to enjoy watches is a passion to enjoy their beauty. That's it. It's also very sad to think that a niche hobby, which would only benefit from more widespread growth and participation, stalls its potential with toxic behaviour and personalities.
On many occasions, I have seen trolls try to shame and diminish women who are simply trying to participate in the hobby. The only thing that should be objectified here are the objects themselves: the watches. Fortunately, tides are starting to turn. Gendered watches are slowly disappearing, and for the better. The notion that a watch for women requires a watch to be shrunk and blinged out is increasingly less common. As enthusiasts and allies, we should all stand by any individuals who display a curiosity for the magical world of watchmaking we all love.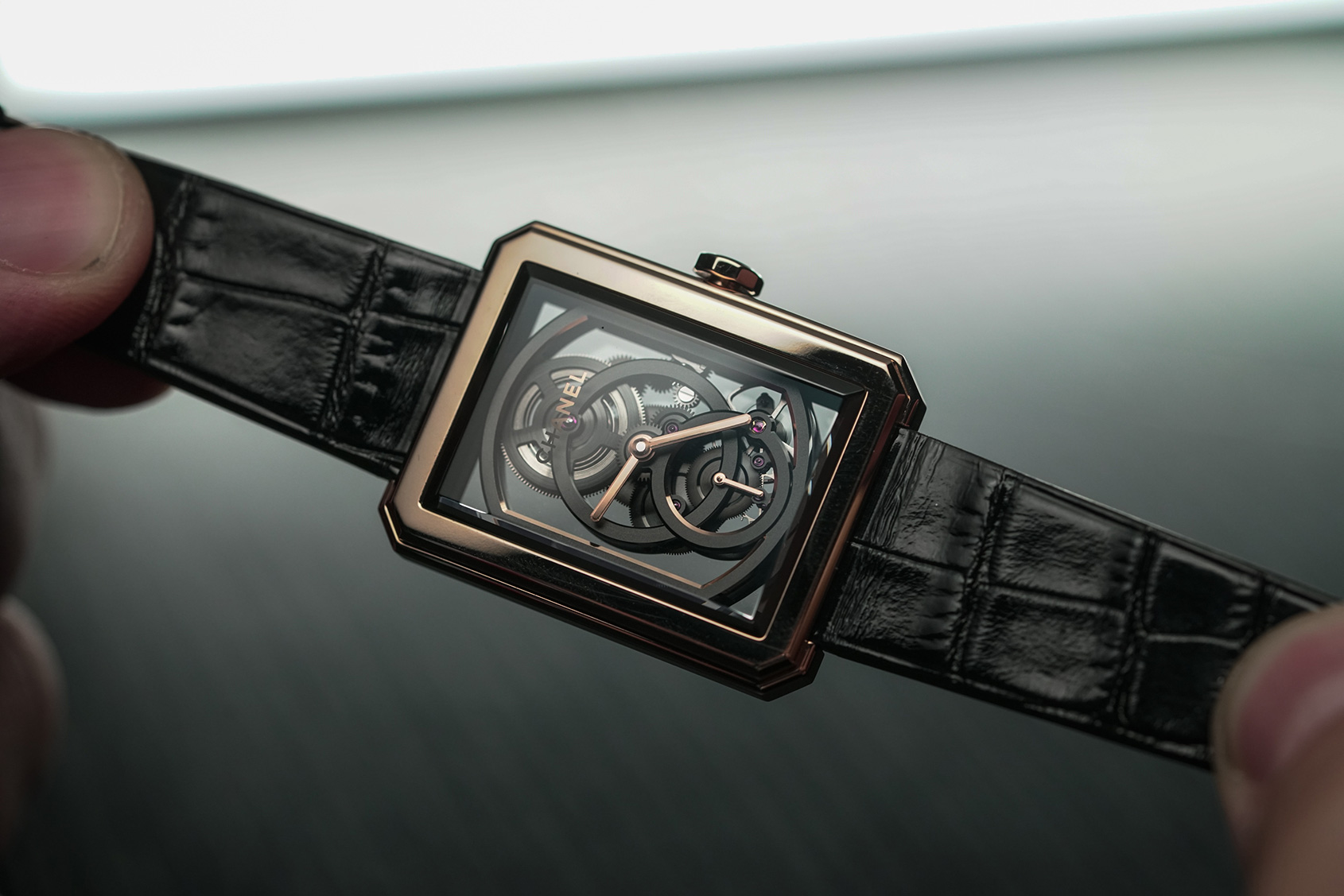 I remember being so happy with Chanel with their Boy.Friend watch release a few years back, and proudly admit if I had the funds I would totally add one of these "women's" watches to my own collection. Even more traditional watch brands have taken notice. Piaget has expanded their Possession watch lineup to include more and more mechanical movements at larger sizes. Even Patek Philippe recently released a new "Ladies Nautilus", which had slender wrists such as myself pondering, could I rock it?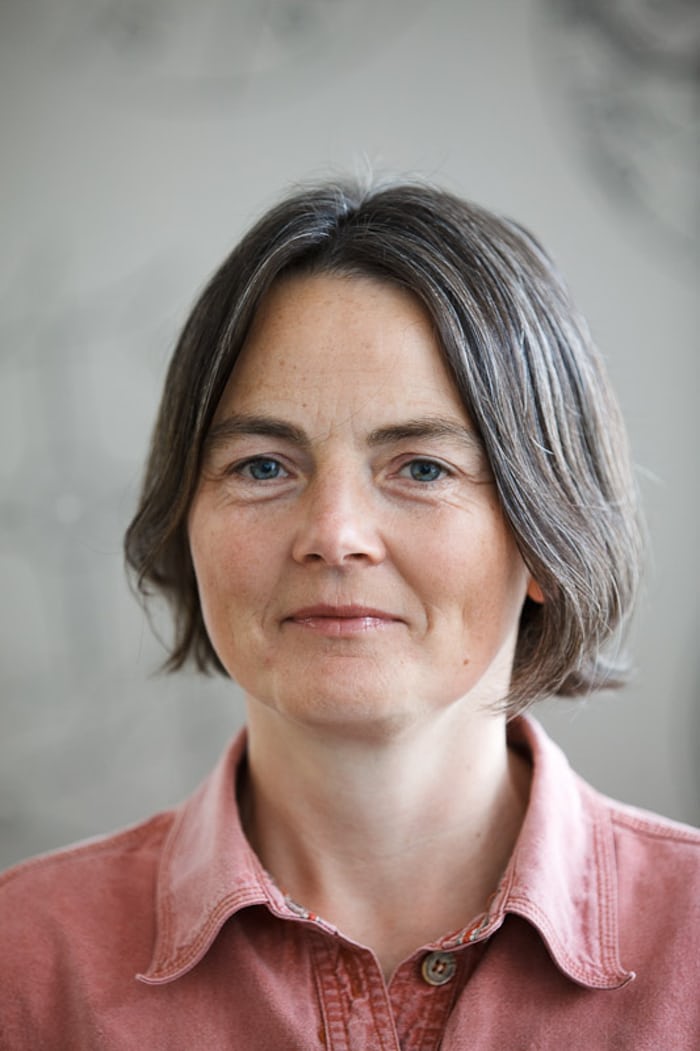 The other reason this notion is extremely insulting — some of the best watchmakers and artisans are women. Do you drool every time you see a Datograph from A. Lange & Söhne? Well, then thank Lange engineer and movement designer Annegret Fleischer who designed the movement from the ground up. In awe of the Carousel movement found in the Ulysse Nardin Freak watch? Then thank Carole Forestier-Kasapi, who was the head of Cartier, Piaget, and Van Clef & Arpels movement design before recently moving on to TAG Heuer as their Movements Director.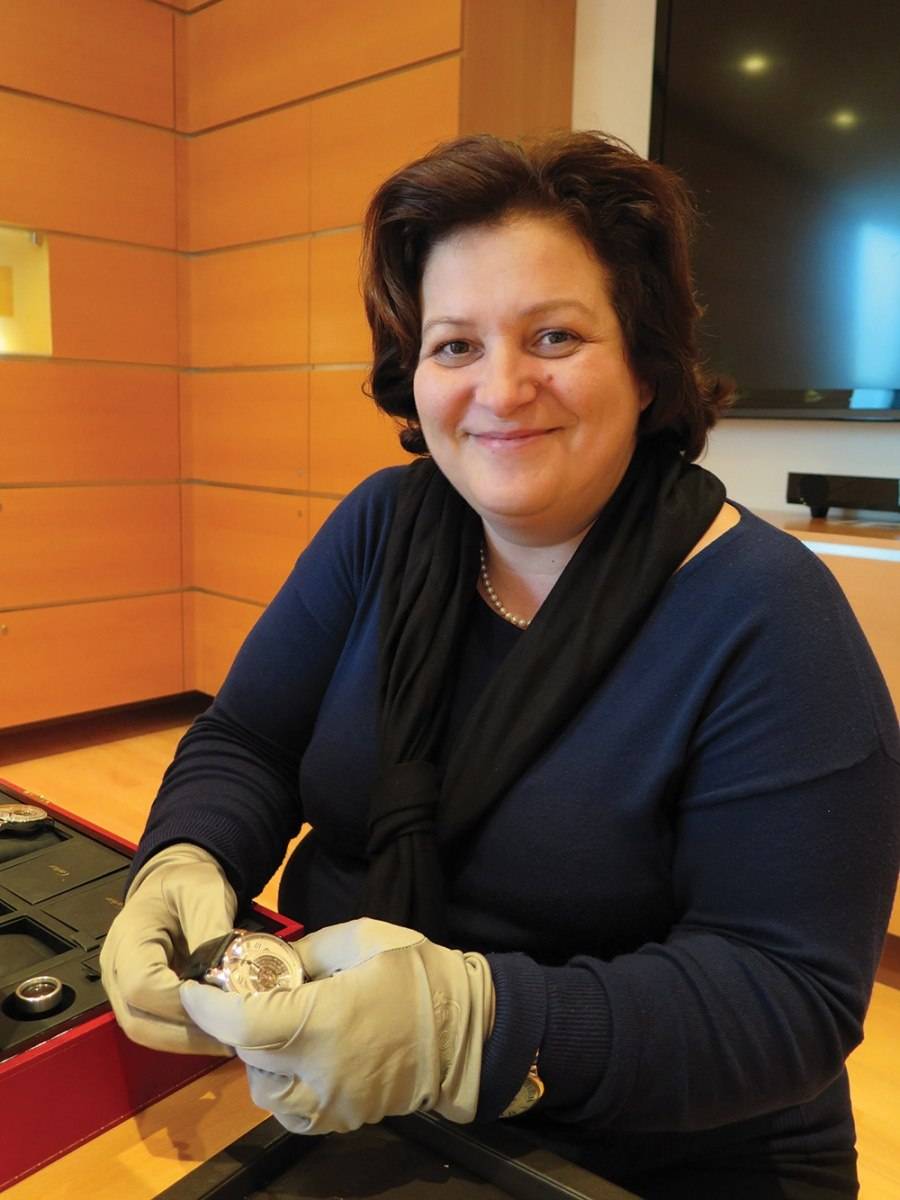 Final thoughts
The fine line between developing taste and preference, and becoming a watch snob, is relatively simple. It is OK to grow and cultivate a perspective and modus operandi for collecting watches. But you cross the line into snobbery when you attempt to impose these values on others or proclaim your views as the golden standard.