Editor's note: In a recent discussion with a respected watchmaker who knows a thing or two about Rolex, I posited the question, "So what's your next timepiece going to be?" Without a moment's hesitation, he replied: "Bremont, definitely a Bremont." When I asked why, he said that increasingly, he was observing more similarities between Bremont and, if you can believe it, Rolex. He went on to explain that a huge part of Rolex's history was providing military-spec watches for armed forces across the globe, and while the Swiss marque had ceased doing so, Bremont had more than carried the torch since. Back when Bremont opened their Melbourne boutique, we spotted quite a few of these military-issue timepieces on some servicemen and women of Oz and beyond.
Walking into Bremont's brand new Melbourne boutique, it doesn't take long to work out the brand's military and aviation connection. If the spartan style of the watches didn't give the game away, the pictures of planes on the walls, the hanging model biplane, and the actual, very battered looking ejection seat sitting front-and-centre kind of give it away.
Not that all those fine details were too easy to spot last night, as the space was packed with people who either loved the brand or were keen to find out more. And amongst the brand's most die-hard fans are the people who actually fly, and live the brand image, many of them military pilots. From the earliest days of the brand, Bremont has had a strong involvement with the military, doing custom pieces for members of the armed forces. These were the uber-cool, ultra-rare watches I tracked down last night and, boy, did I spot some good ones.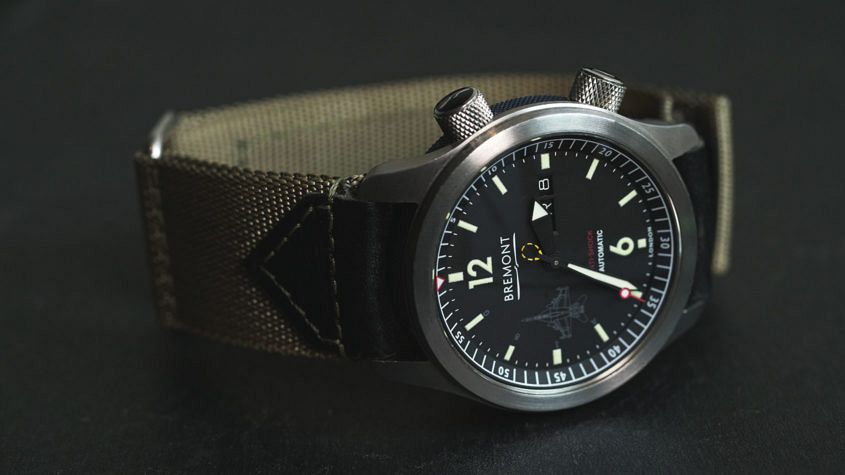 Bremont's tagline is 'tested beyond endurance', and this watch proves the point. It was made for a RAAF EA-18G Growler — an advanced electronic warfare fighter that took part in exercises with the US Air Force in Nevada. Except this plane didn't make it off the ground. It caught fire on the runway, and ended up looking like this. Luckily the pilots walked away, and the nicks on the bezel of Bremont serve as reminders of a near miss.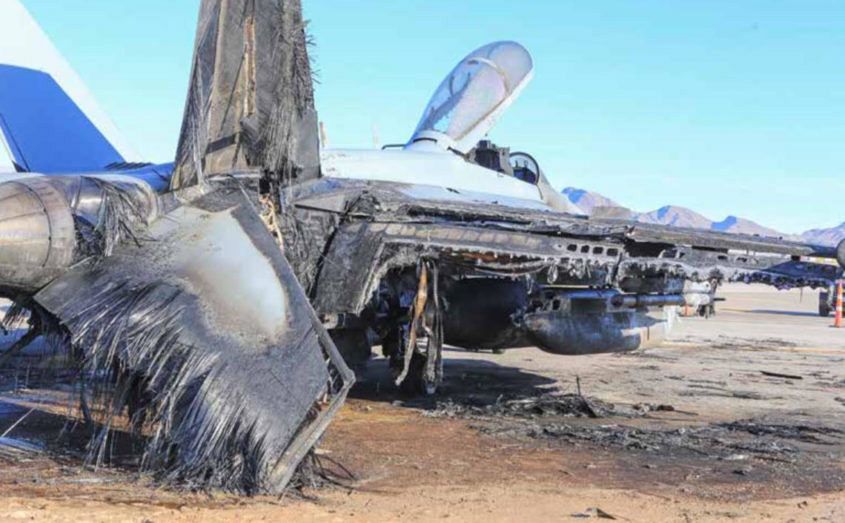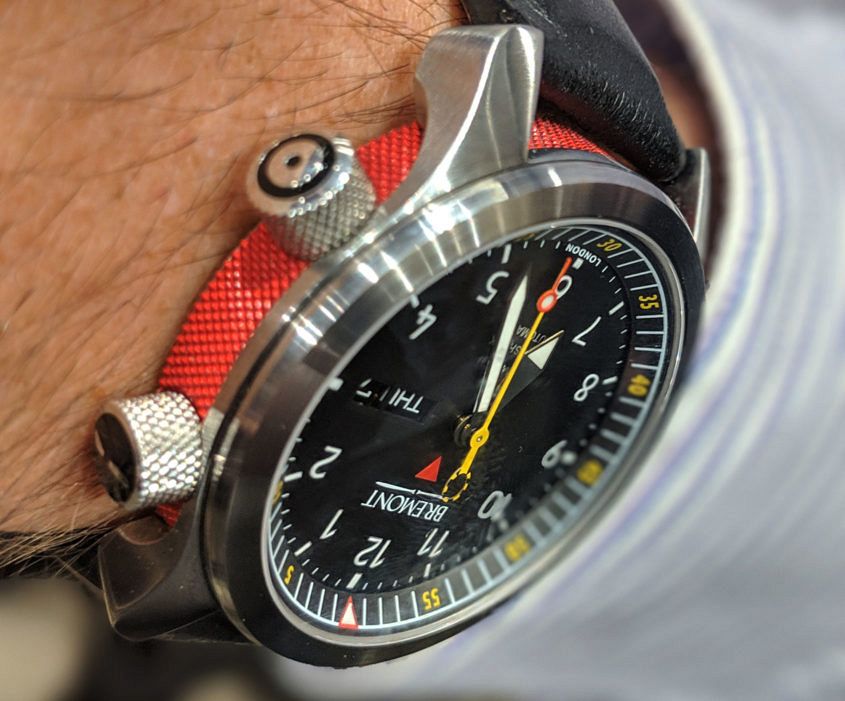 One watch that's synonymous with Bremont is, of course, the Martin-Baker 1. It's perhaps one of the most difficult watches in the world to acquire, as to be eligible you need to have actually used a Martin-Baker ejection seat. As such, it was a privilege to see this piece, proudly worn by @ozsteve130, a flight instructor who ejected out of a Pilatus PC-9/A while training at RAAF Base East Sale in 2011. During the ejection, the pilot broke his back and neck, going to show that this is a watch you well and truly earn.
And speaking of Martin-Baker, this very (very) limited piece is quite cool. It's a limited edition of 10, made for Martin-Baker Australia (the kangaroo on the dial is a giveaway). The dial features a schematic of a MB seat, and in a neat little design twist, when the counterweight of the seconds hand (which is modelled on the black and yellow control that activates the seat) hits 12, it lines up perfectly with its position on the actual seat. Thanks to Andrew for showing it to me.
Another very cool piece was this ALT1-WT made for the RAAF's KC-30 No. 33 Squadron, based out of RAAF Base Amberley. The KC-30s are strategic air-to-air refuelling planes, and the watch features a silhouette of the plane, as well as a unit emblem. It belongs to @nicbarnes1.
You can check out Bremont's full collection at their Melbourne boutique in St Collins Lane, 260 Collins Street.