Showing up at a watch collector's meetup with an Apple Watch, is kind of the horological gathering equivalent of walking out of the bathroom with toilet paper stuck under your shoe. The truth is there is nothing wrong with owning an Apple Watch – they are very well-built devices and still the undisputed king of smartwatches. I also stand by my view that the Apple Watch rubber strap, designed by Marc Newson, is one of the best rubber straps ever made. Plus Apple has done a great job of exploring various case materials such as aluminum, ceramic, titanium, stainless steel, and even a short-lived 18K gold configuration. But years later, after the initial awe of its new technology has subsided, I do not recommend Apple Watches to collectors. Aside from health tracking, if your main purpose to own the watch is just to tell the time, then it is not the watch for you. For me, it is an extension of your phone, and while it has become a more independent device capable of functioning without a nearby iPhone, all it really does (in my opinion) is create yet another point of information overload. Despite all this, I now realise that the Apple Watch was, in fact, my gateway drug into watch collecting – a beloved pursuit that now consumes much of my life.
When the initial devices came out half a decade ago, I immediately snagged one of the first-generation watches. I purchased the stainless-steel 38mm on the Apple link bracelet, which stood out due to its hassle-free link adjustment system that allowed me to remove and reattach links by simply depressing a trigger on its underside. I would later give that watch to my mother, and upgrade to the Apple Watch 38mm Series 2 Hermes Edition on a Single Tour Fauve Barenia strap for around $1,149 USD. In hindsight, I kick myself for purchasing such a high-end configuration of the Apple Watch (twice), but at the time it really did fit into my daily life as a twenty-something working in CPG marketing and sampling in New York, and I appreciated having the digital assistant on my wrist. The novelty of it all had not faded yet, and I truly felt it was one of the coolest products on the market. But over time I would realise my mistake.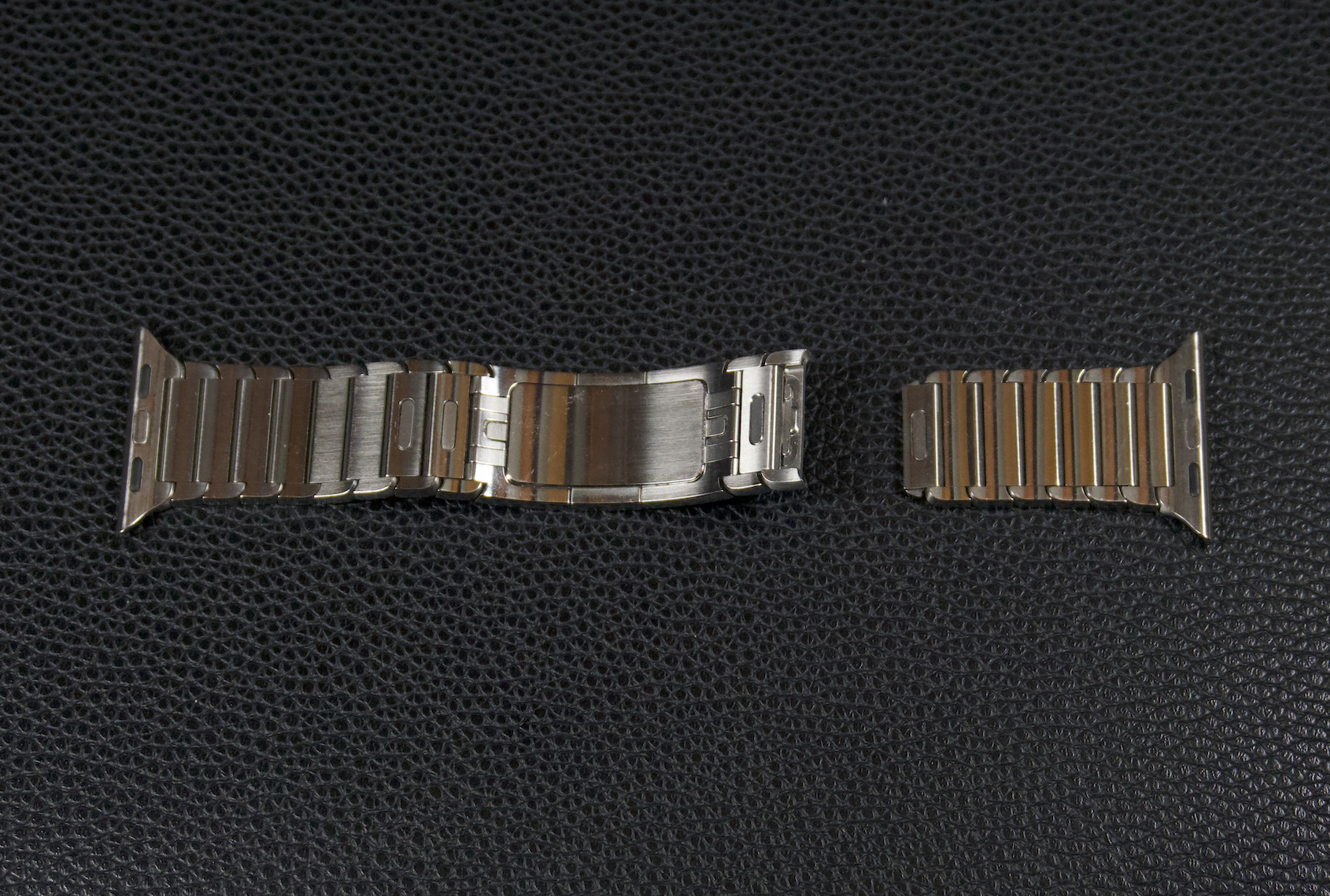 Today, when people ask me what I love about mechanical watches, my stock-standard answer is their immortality. If you properly maintain and take care of your mechanical timepieces they will survive for generations – they are truly mementos that can be passed down over decades, even centuries. Apple, on the other hand, operates as a company by forcibly making their products obsolete and profiting from the inevitable upgrades. With each new Apple Watch, the previous models slowly encroach upon their demise. Whether software or hardware, there will come a time where you will not be able to use the Apple Watch you bought. They cannot be serviced years later. Beyond a battery replacement – assuming that same battery is still even manufactured by Apple – all they can offer you is a replacement watch, which is only free (or available at minimal cost) if you have an active AppleCare extended warranty.
This leads me to what I mentioned earlier, the moment of disillusionment. The realisation I had got sucked in by the hype and made a mistake. I put a lot of money into these watches, falling victim to accessories like a teenager buying pointless Fortnite v-bucks. I have the Milanese bracelet, multiple Hermes straps, a limited edition Team USA fabric strap sold only at the Rio Olympic grounds, and even the original pride fabric strap given only to employees that was not supposed to be sold to the public (they would later make a slightly different version available for sale for a much lower price). And that is just a selection of the accessories I acquired over the years. In retrospect, it was an absolute money pit, and when I realised the finite lifespan of what I was accessorising, well, it all seemed so silly and pointless. The only silver lining to the multiple Hermes straps I purchased is that I have since removed the adapters that attach them to the Apple Watch and have them installed on my mechanical watches.
It wasn't that I didn't have an appreciation for mechanical watches yet – I always have. I just didn't think I could justify spending the money on them. As a former Apple fanatic (I have since fallen out of love with the company entirely), I was always the early adopter buying each evolution of their products. It wasn't all for naught though. This experience, to some extent, did exactly what Jean Claude Biver predicted when he insisted that smartwatches were actually good for the watch industry because they would bring the attention of a new generation of consumers back to the wrist.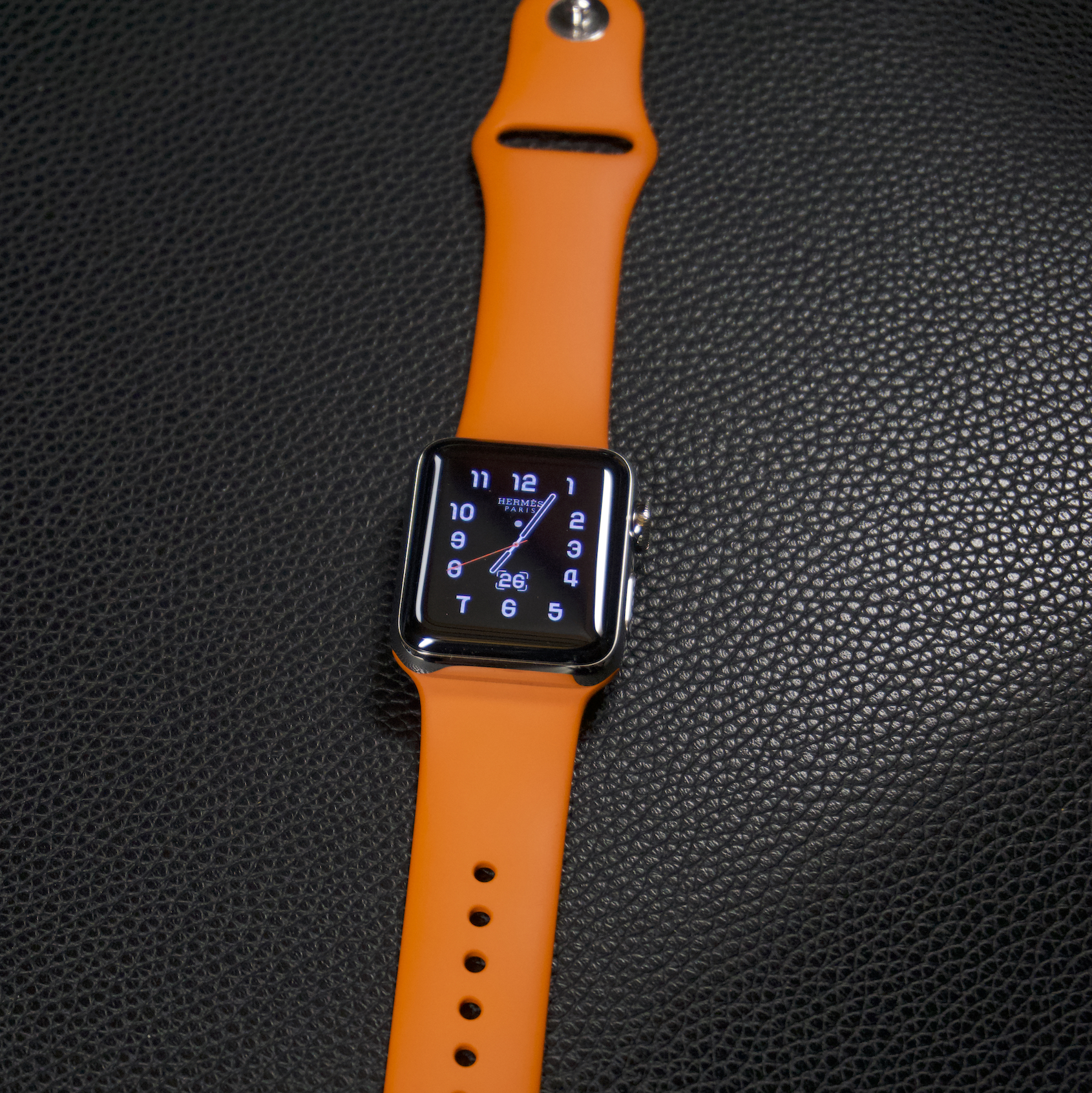 Clearly JCB saw me coming because that's what happened to me in my mid 20s. I decided that instead of putting my money into disposable electronics, that I would pivot to mechanical wristwatches. Having dipped a tentative toe in the waters, I now felt more emboldened to approach luxury watches, their price tags easier to digest since I'd got comfortable spending my expendable cash on wristwear. It was just that now I would it put it to better use. I would no longer throw my money away and opt to invest it instead. I say "invest" in the true fiscal sense as well. When I began collecting it was more an investment in quality and longevity. As I went further in my collecting journey, out of financial necessity, I would gravitate towards watches that I not only enjoyed, but also believed would hold their value better. This would enable me to trade and manoeuvre my way to the collection I have today.
With the Apple Watch, I never had the same level of emotional connection that I have with my current watch collection. I love my mechanical and even quartz watches, but looking back I was, at best, "in like" with my smartwatch. I take pride in wearing a traditional watch and, at this point, the only reason I would wear my Apple Watch is for fitness purposes – although even then I typically gravitate to my G-Shock. Is the Apple Watch well designed? Of course. Well made? I would say so. Is there anything wrong with wearing one? Absolutely not! I simply have no emotional attachment to the device anymore. This is why I would urge you to ask yourself: if your Apple Watch disappeared from your routine would you truly miss it? If the answer is no, then perhaps this should be the last generation of the device you buy and, like me, focus all your attention and inquiry into products you can truly love forever.