Fact: we are stuck in the strap-technology stone age while the world is moving on. Is the 100-year-old technology of the spring bar beautiful nostalgia? Or simply large manufacturers being lazy? We all have a story of that one time, changing a strap to match up that outfit, fiddling with a screwdriver, scratching the lug, only for the spring bar to go ping! Off into the world, never to be seen again and you obviously didn't have a spare 20mm one. Let's face it: we need new easy solutions. Can anyone beat Apple at the comfort game, or has someone already found the solution?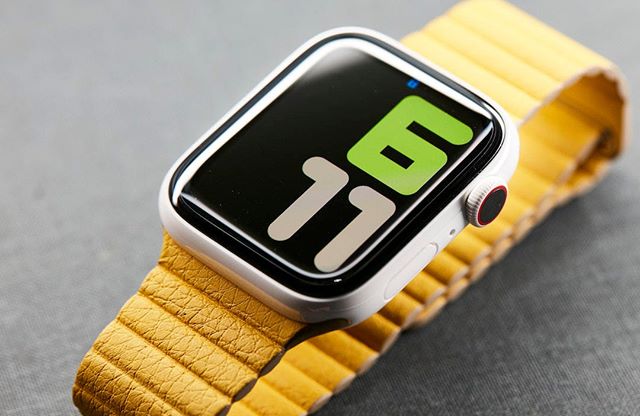 Because Apple seems to have it sussed for comfort. Ironically I'm not a huge fan of the Apple Watch, mainly because I still enjoy the notion of cogs, a hairspring and a balance wheel rotating inside the case. But credit where credit's due, their strap tech is superb and should be a call to arms for the Swiss and Japanese.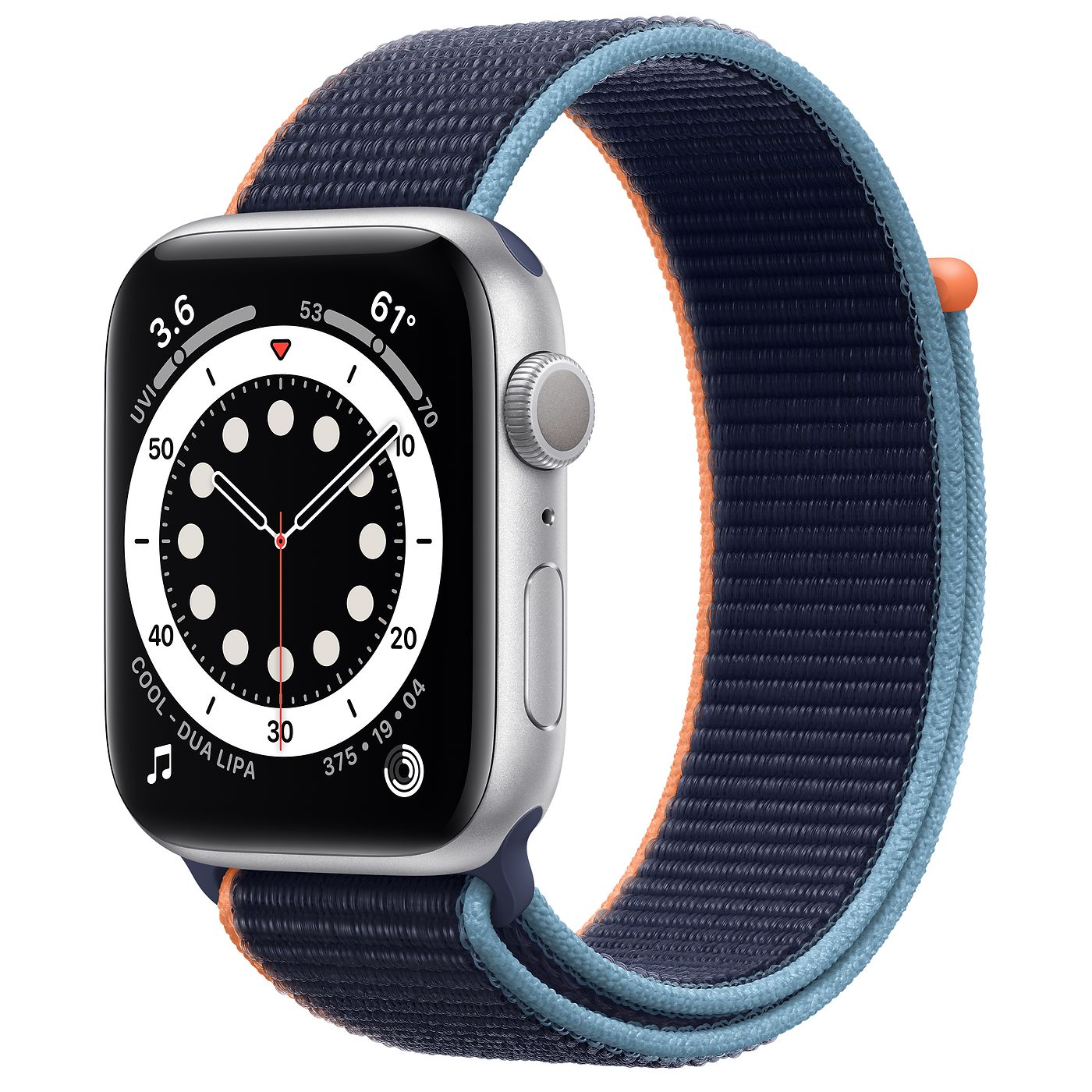 The original Apple Sport Loop is a minimalist's dream in its innate simplicity, and smooth fit to the case, eminently adjustable and secure. It's a great strap if you don't want holes, and enjoy the rough security of a NATO, which I love, but boy are they fiddly to take on or off. The Sport Loop is made from strong nylon with a secure velcro fit, and a different weave on the back for comfort. Best of all, it keeps slim with one band and nothing under the watch building thickness. Seiko, check this out for your diver's watches!
Apple leather loop? Even better, with a segmented magnetic closure and a cool design that would look sick on a slim skin diver. And the magnetic Milanese loop? Even slicker and adds a premium touch to the pebble.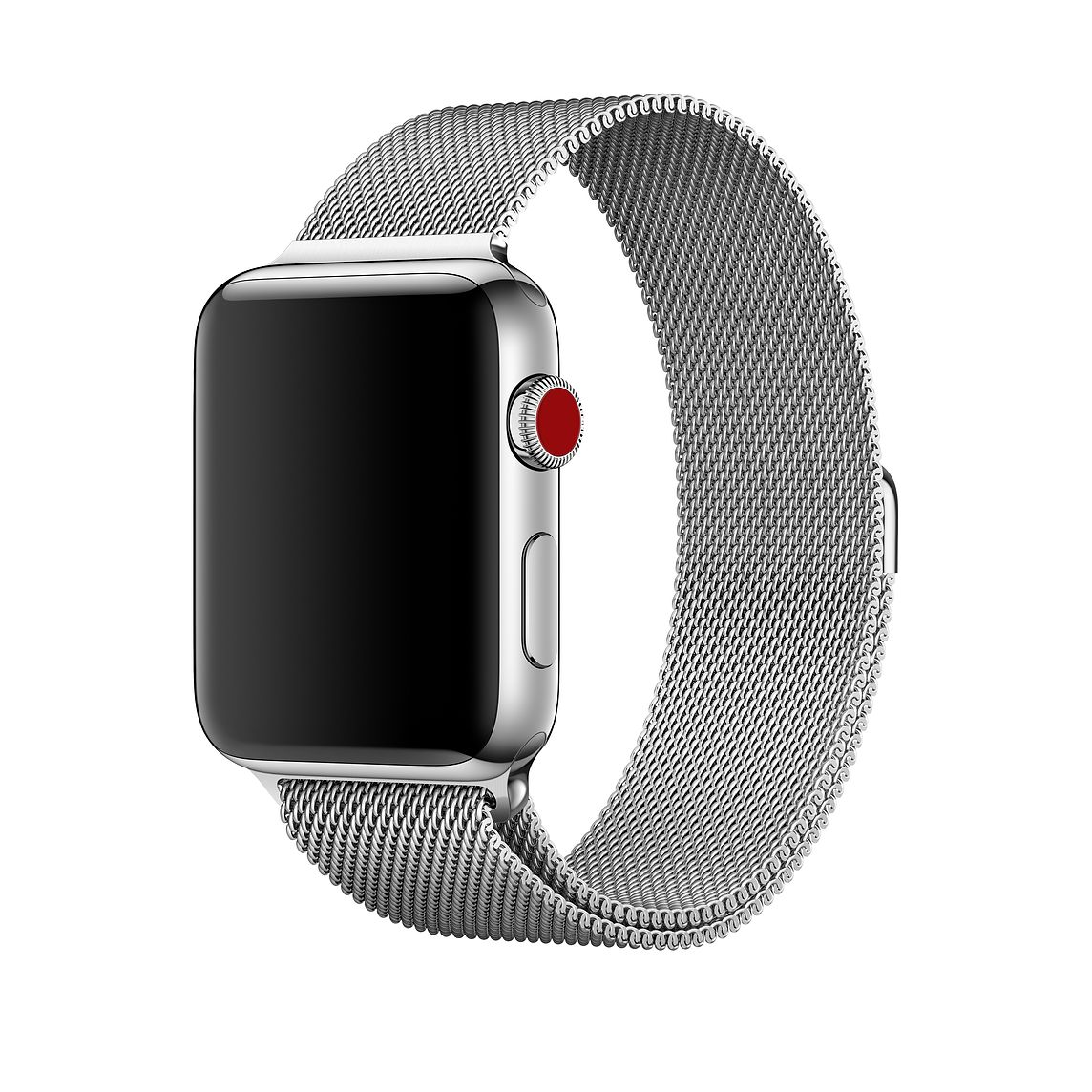 We have all fiddled with the clasps and finicky length adjustments of the now very modern Milanese. Here, the deceptively simple magnetic closure and seamless adjustment is a godsend. Would be perfect for a more dressy minimalist watch design like a Nomos.
Let's face it, Apple are brilliant at ergonomics — see past the "computer for the wrist" and try some of the loops on your mechanical watch. But not wanting to be beaten at their own game, I suspect there might be crack teams in Switzerland, Japan and Europe now working on straps of similar tactile genius. In fact, some are already at it.
Vacheron Constantin Overseas
Yes, some of the most storied manufacturers are now already using quick-release strap systems. This is the future for strap-a-holics, though, for obvious reasons, some of the best tech means that you are bound to that specific brand's strapware. For an "only watch" with a superb strap solution and three choices, look no further than the razor-sharp design of the Vacheron Constantin Overseas that has a simple quick release, and comes with a bracelet, leather strap and rubber.
What more do you want? OK, I admit the gorgeous blue dial of this solid pink gold Overseas might not necessarily be the starting point for that one watch for all occasions (particularly given the formidable price tag), but a brilliant concept nonetheless. Me, I'd be happy to settle for this as the One.
Price $76,500
Rado Captain Cook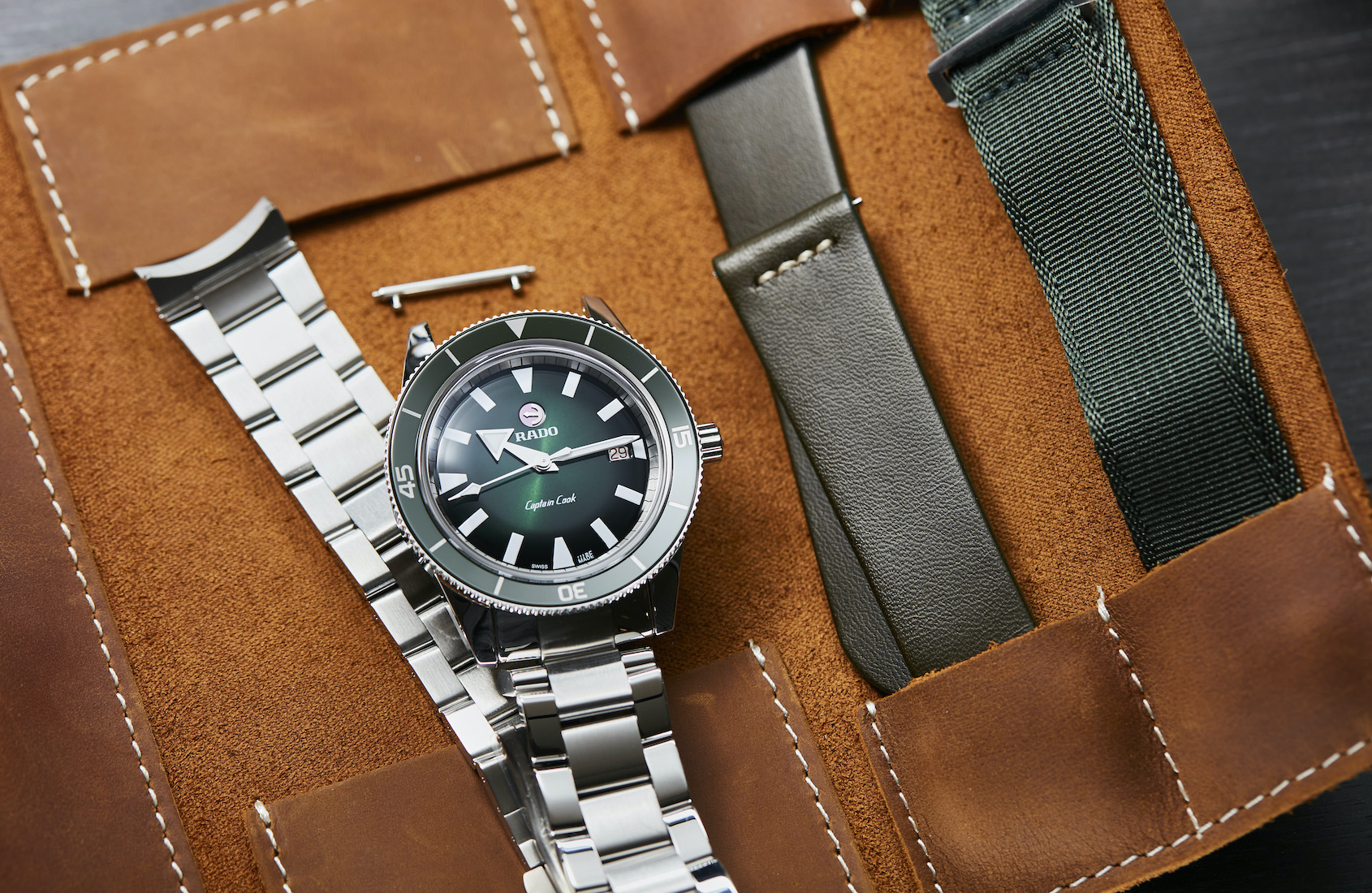 Earlier this autumn we looked at the new Captain Cook set from Rado, thoughtfully delivered in a delectable leather watch roll with a set of leather strap, NATO strap and bracelet, plus offering a solid workaround solution of a quick-release spring bar. We are very happy to see manufacturers realising the potential of the watch enthusiast to enjoy a change up from the fitted strap. This sort of versatility should become a default setting for a new mechanical watch.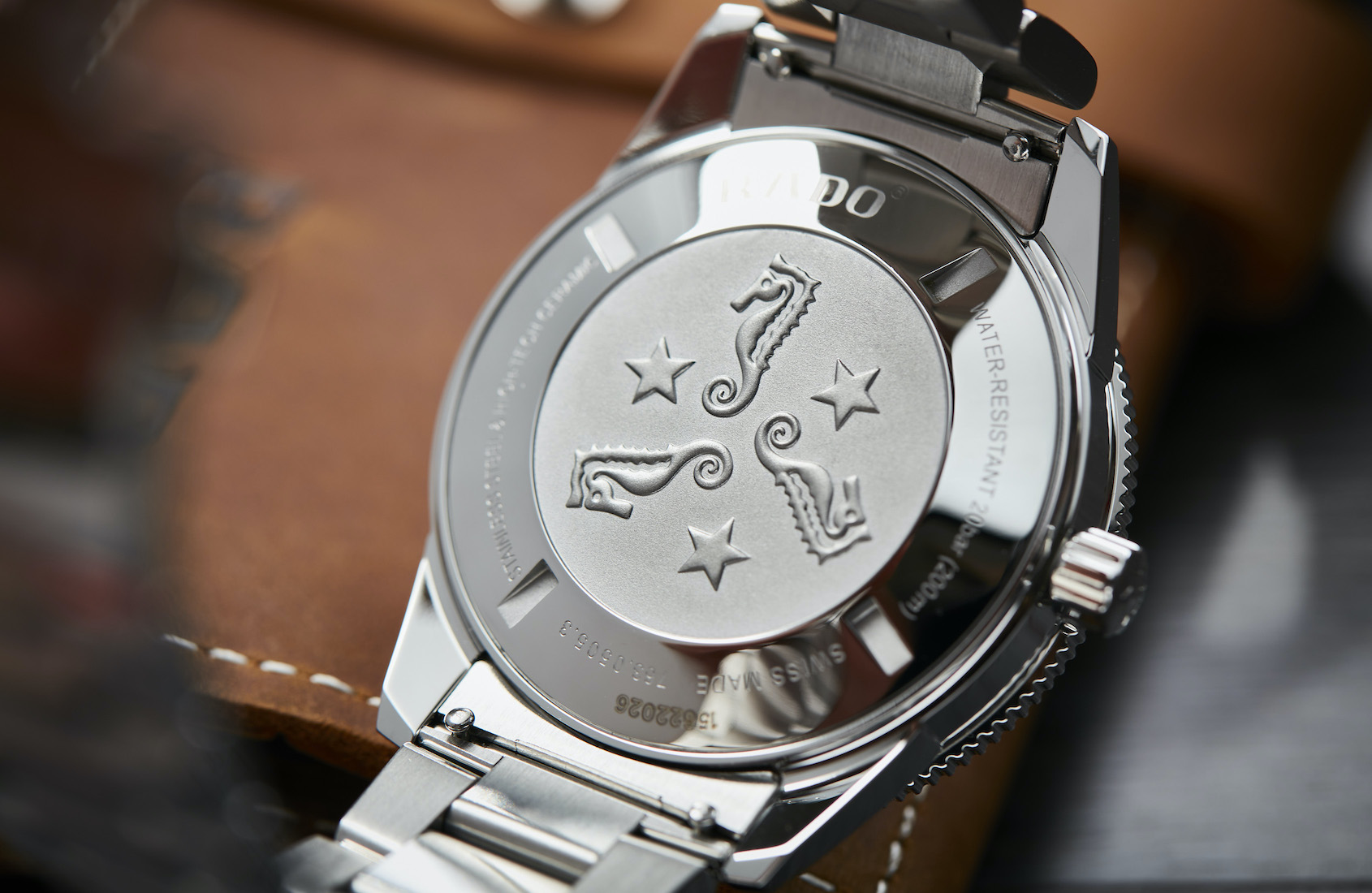 Casual or dressed up, this pitch-perfect vintage green dial Captain Cook has got you covered in consummate style. It offers 42mm of '60s skin diver with an eye-catching design and 300m depth rating, and a ceramic bezel ticks even more boxes with this set.
Price $3675
While these are but a couple of alternatives at opposite ends of the pricing spectrum, it shows that both a member of the Holy Trinity and the Swatch Group is belatedly looking forward. Now it's up to the rest of the pack to catch up with the ubiquitous Apple Watch and a strap that is, frankly, too comfortable for its own good.