Comedian Andrew Schulz celebrates rising success with new Audemars Piguet Royal Oak
Zach Blass
If you're not familiar with Andrew Schulz, the American comedian has a cult following online – with 1.3 million followers on Instagram and 1.68 million subscribers on YouTube. His comedy is anything but PC, so for those who prefer more tasteful humor he is, perhaps, not the comedian for you. Regardless of where you stand, his quick thinking and improvisation on stage are undeniable. In fact, once on a dare he performed and recorded an entire set that was strictly comprised of unscripted crowd work – a feat that is much harder to accomplish than it may seem. Recently, however, I noticed a change in his performances and it had nothing to do with his material. In his recent uploads, you can clearly spot an Audemars Piguet Royal Oak ref. 15500ST.OO.1220ST.02 on his wrist.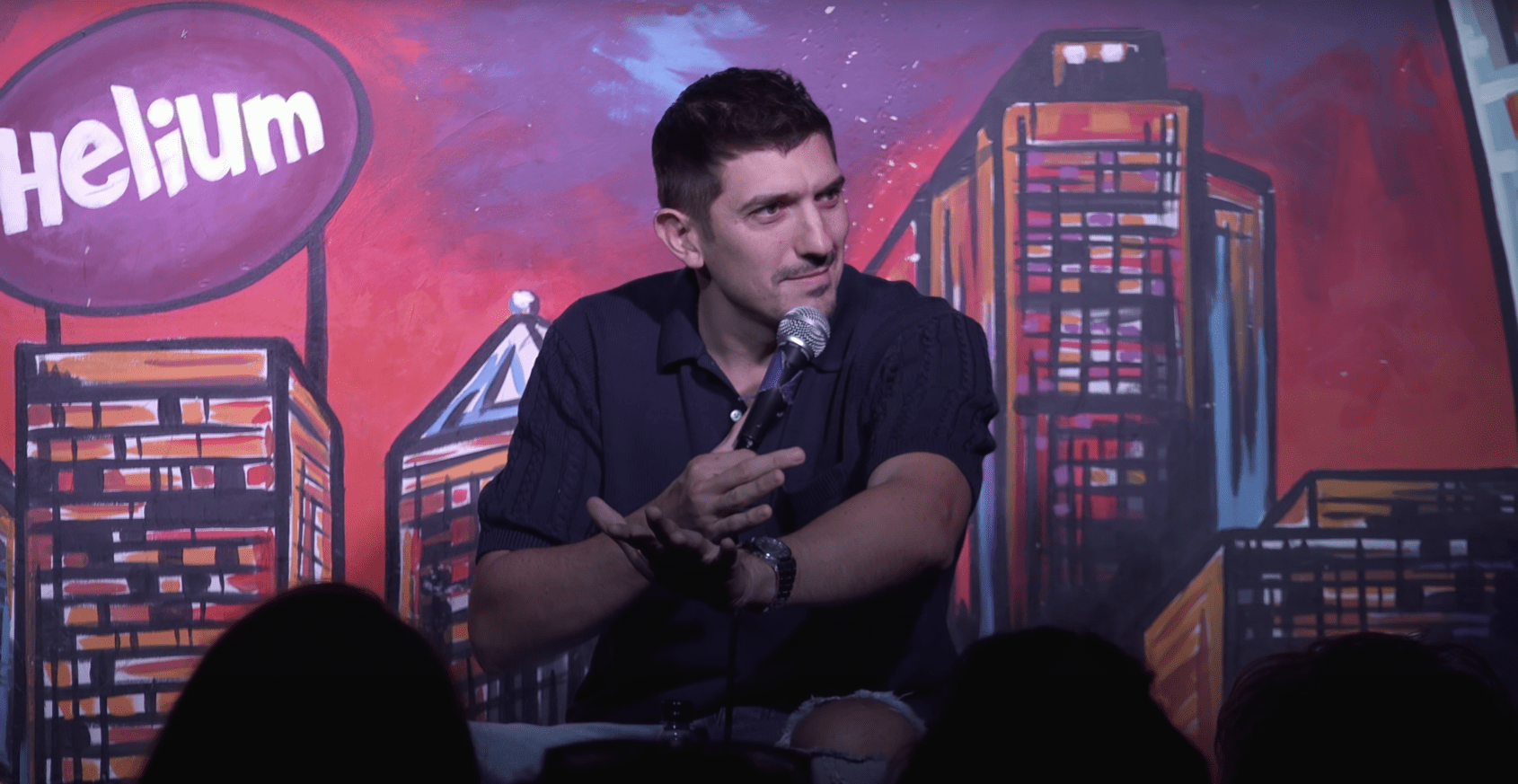 With his growing popularity from his own YouTube clips, podcast, and social engagement, he was recently recruited by Netflix to bring his fearless brand of humour to the platform with his special titled Schulz Saves America. The four-part special has Andrew Schulz tackling the year's most divisive topics in a manner only a comedian such as himself could get away with.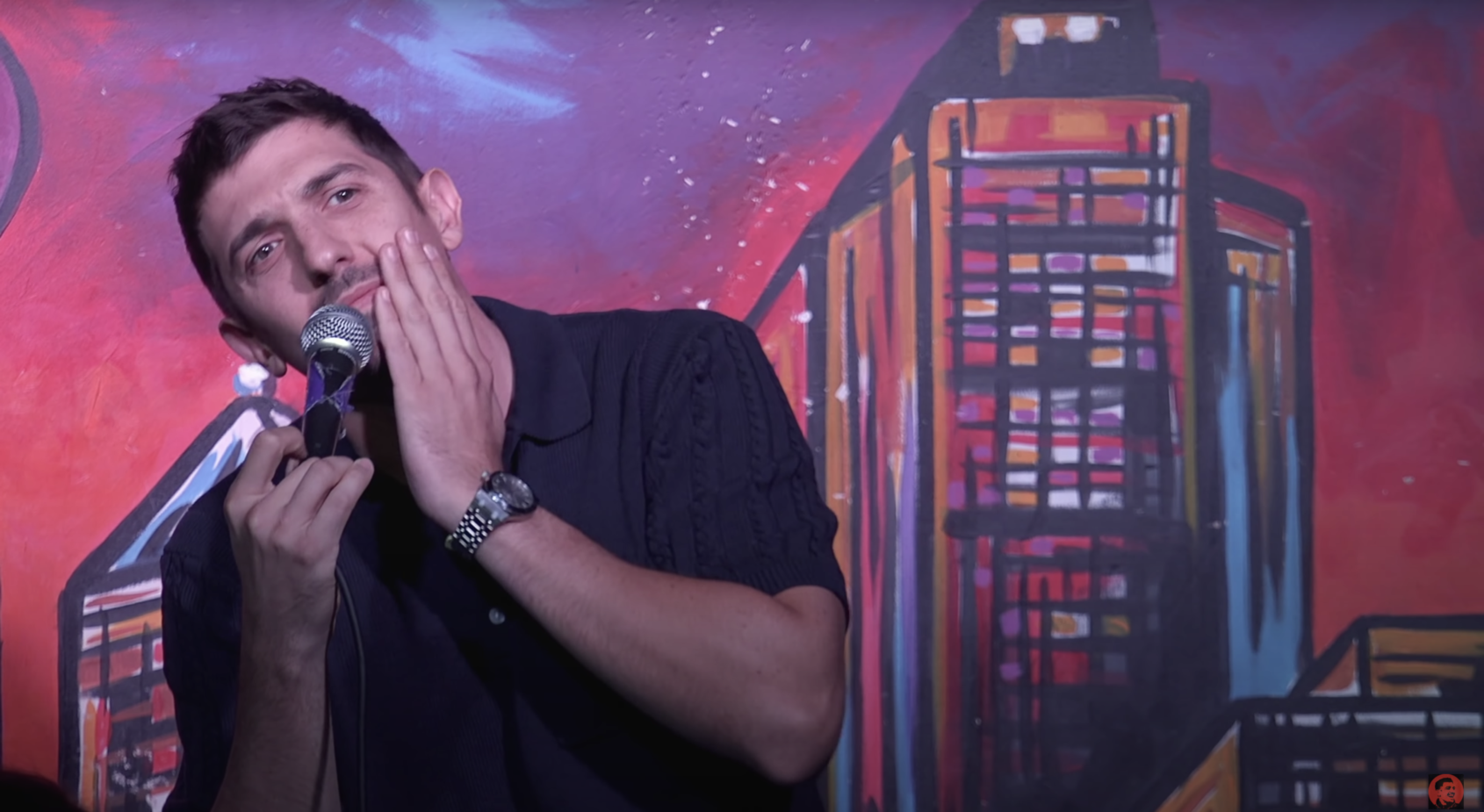 According to Celebrity Net Worth, Schulz is currently worth an estimated $3 million dollars – his wealth largely derived from his podcast, Netflix deal, and comedy tours. Whatever his true value may be, it is clear he finally felt comfortable enough fiscally to evolve from wearing, more often than not, no watch while performing to wearing a coveted Audemars Piguet Royal Oak in 41mm with a ruthenium dial.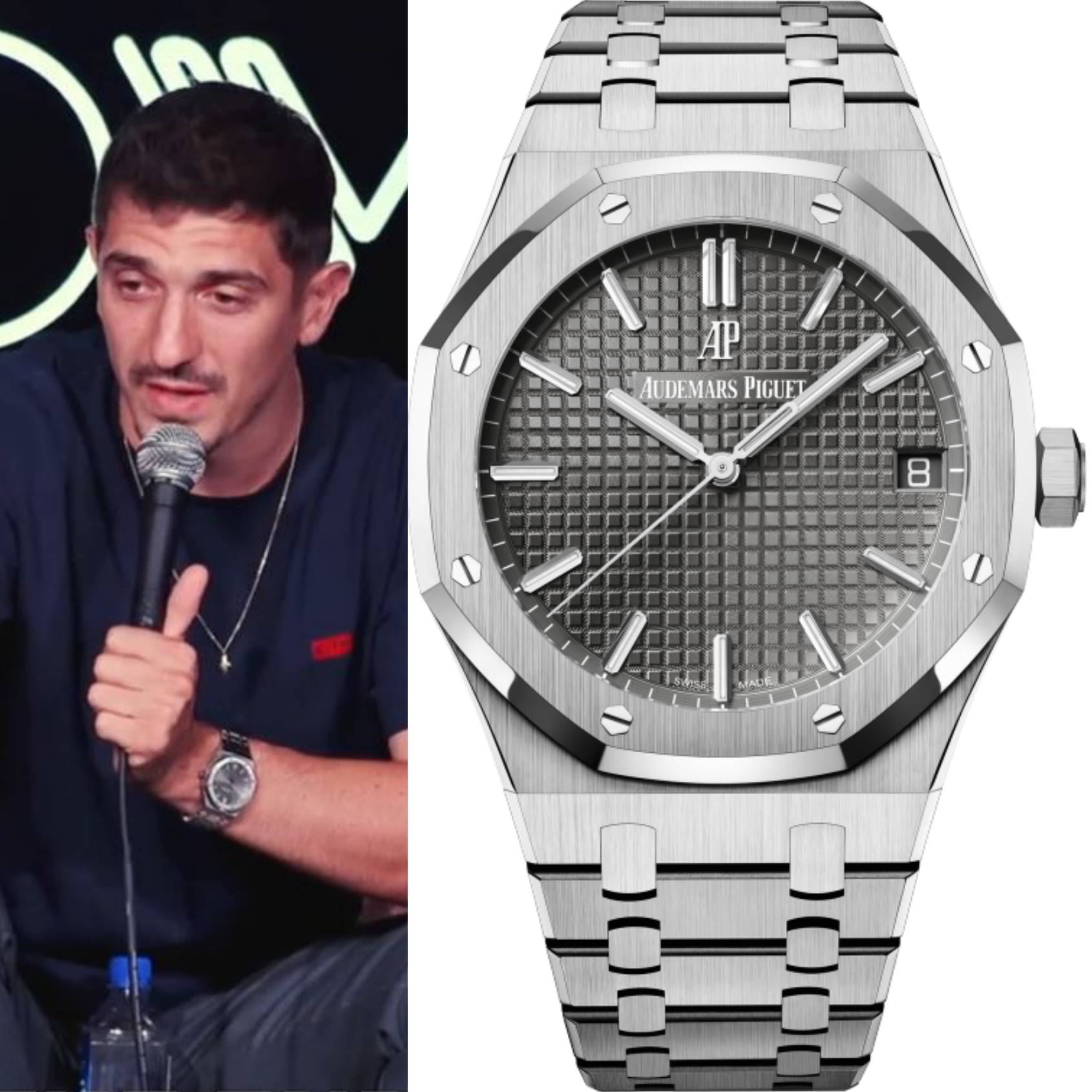 Interestingly, of all the Royal Oak models, the ruthenium dial is probably the most under-the-radar configuration. The dial blends into the tone of the steel case and bracelet that surrounds it, making it much more subtle than its immediate black and blue dial siblings. It's quite the contrast to Schulz's loud personality and brand of comedy, but one thing that is immediately clear is the power the Royal Oak holds today as a status symbol. With his success climbing, it makes sense that Schulz decided to mark his growth with such a highly sought after luxury sports watch.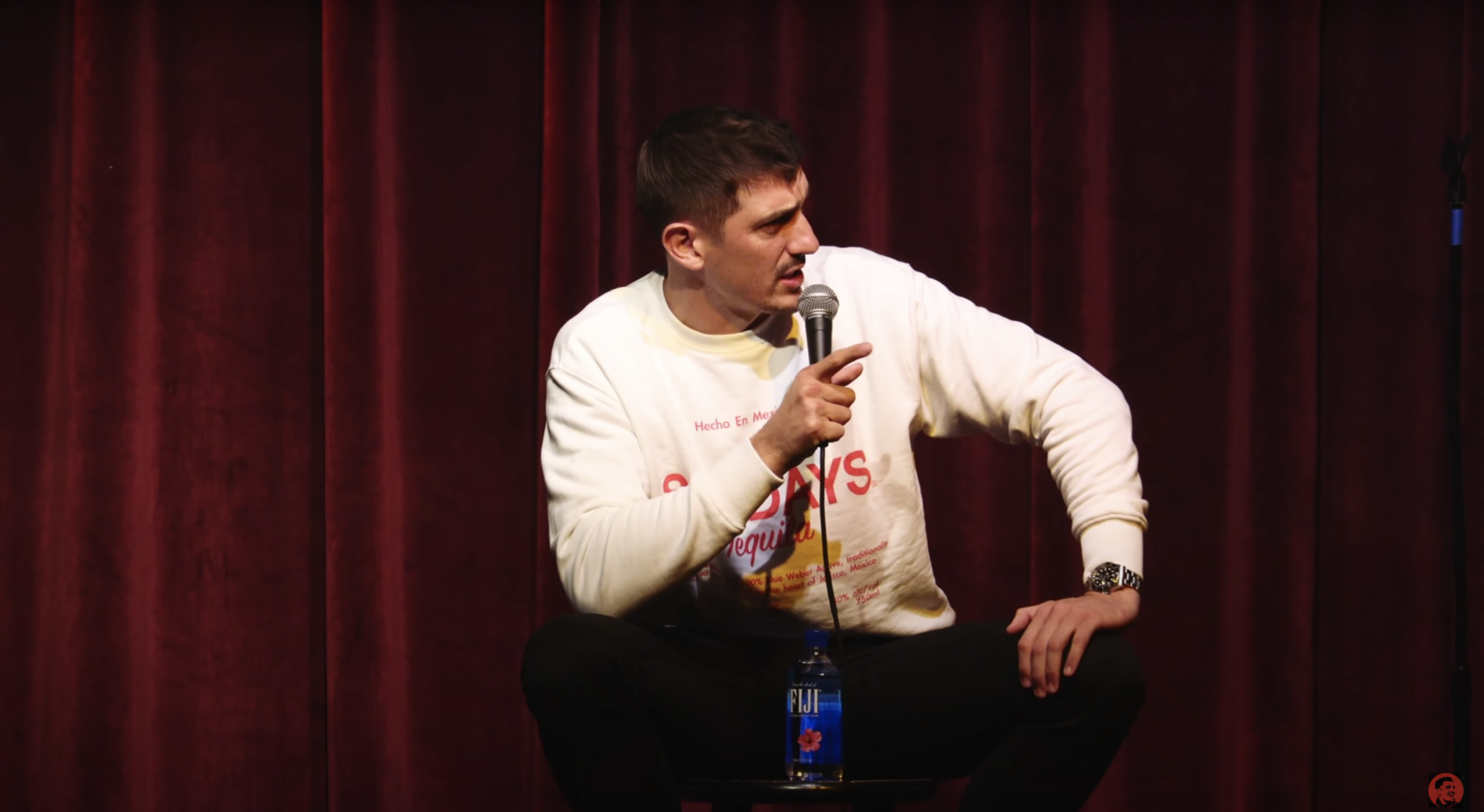 As I mentioned before, for a long time Andrew Schulz was rarely seen wearing a watch on stage – although in his uploads within the last two or three months you can spot his new Royal Oak in each video. The only other watch I have seen him sport on stage was a Rolex Submariner Date back in April. The robust diver is yet another watch that's hard to come by, but Schulz clearly goes after the horological big guns. Right now, it seems the comedian is having a long honeymoon with his new Royal Oak, making it on to his wrist in all of his recent uploads. I wish I could relate, because if I had a Royal Oak I probably would be hard-pressed to take it off as well.