Putting on my Speedmaster Professional 50th anniversary this morning, I couldn't help but reflect and smile on the huge announcement from Omega. The decade has just begun and Omega dropped a bombshell with the announcement of the Omega Speedmaster Caliber 321 in stainless steel. By now, you would have read that this particular watch was inspired by the third-gen style that astronaut Ed White wore during America's first spacewalk in 1965 (often referred to as the "First Omega in Space"). Making a modern interpretation of a historically significant watch can be very tricky and contentious. We know that a watch can't just be a carbon copy of the vintage one, but at the same time it needs to pay respect to the one before it. It's a fine balance, with every detail potentially making or breaking the overall essence of the watch.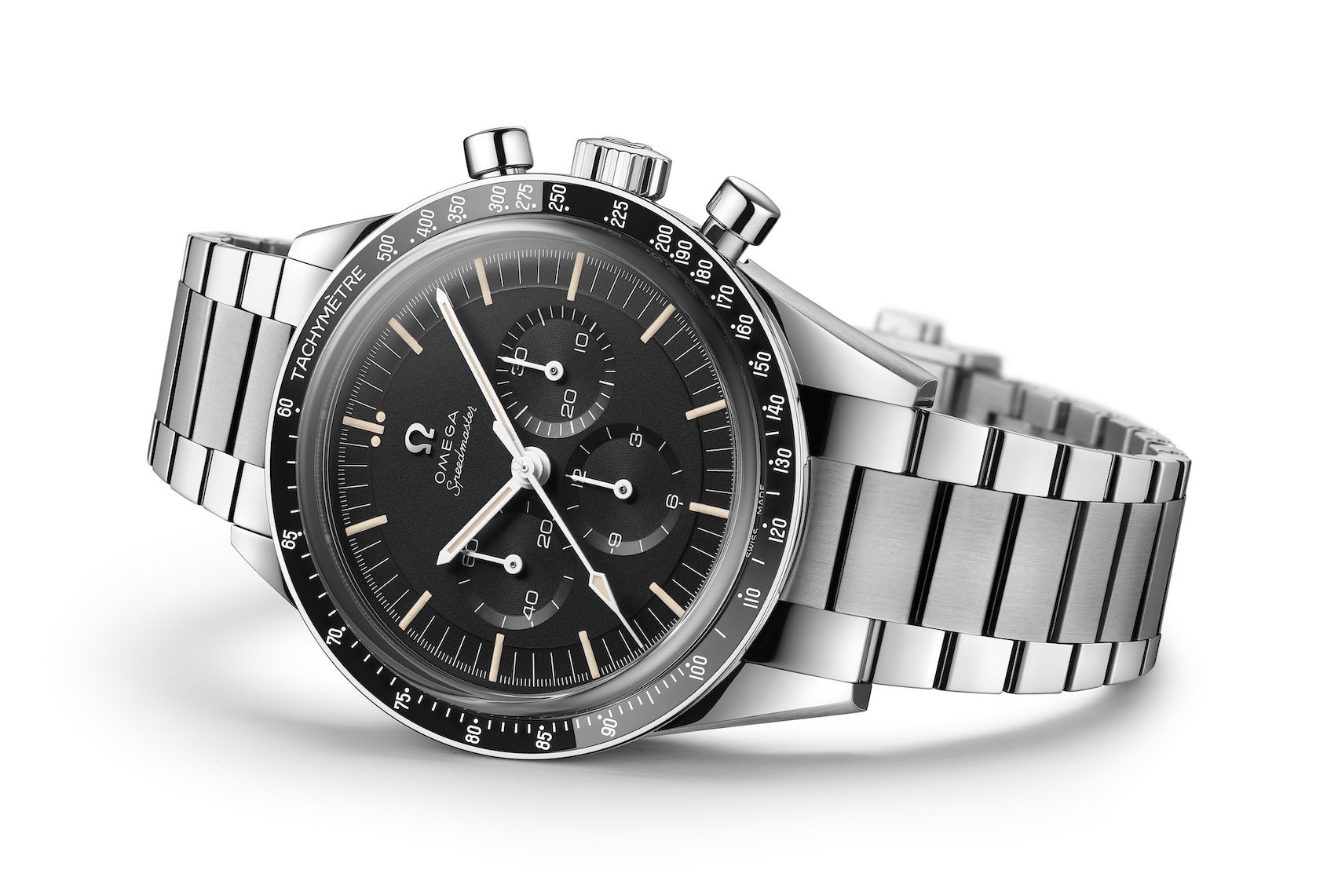 Over The Moon
This is one beautiful and thoughtfully executed Speedmaster and what I think many Speedmaster lovers have longed-for. The star of the show is, of course, the calibre 321. Unlike the Speedmaster Professional, this piece is 39.7mm, making it a perfect match for my slender wrist. I love the use of ceramic for the bezel, the vintage style used for the dial, and applied vintage logo. The bracelet appears to be the same style as fitted on the Speedmaster Professional 50th (but 19mm rather than 20mm). Having owned the Speedmaster 50th for almost six months, I can say that it is by far the best modern bracelet Omega has made so far. It is so comfortable and pleasing to look at, and I expect this to be no different. From a technical specifications and design point of view, one can say I'm over the moon (please excuse the pun). The feedback on social media from the watch community appears to be overwhelmingly positive too.
Shooting For The Stars
Let's talk about the elephant in the room. This Speedmaster Moonwatch 321 is priced at $20,000 AUD. It is a departure to what we are used to seeing for a stainless steel Speedmaster watch and, by default, will also draw immediate comparisons to another famous chronograph watch. However, let's dig deeper and perhaps look to understand and appreciate the things beyond the specs sheet. Omega made a huge investment in the research and development that went into reproducing the calibre 321. More importantly, every watch and movement will be assembled and adjusted by one single watchmaker (by the way, wouldn't it be a great added touch if they could include the name of the watchmaker with every watch?).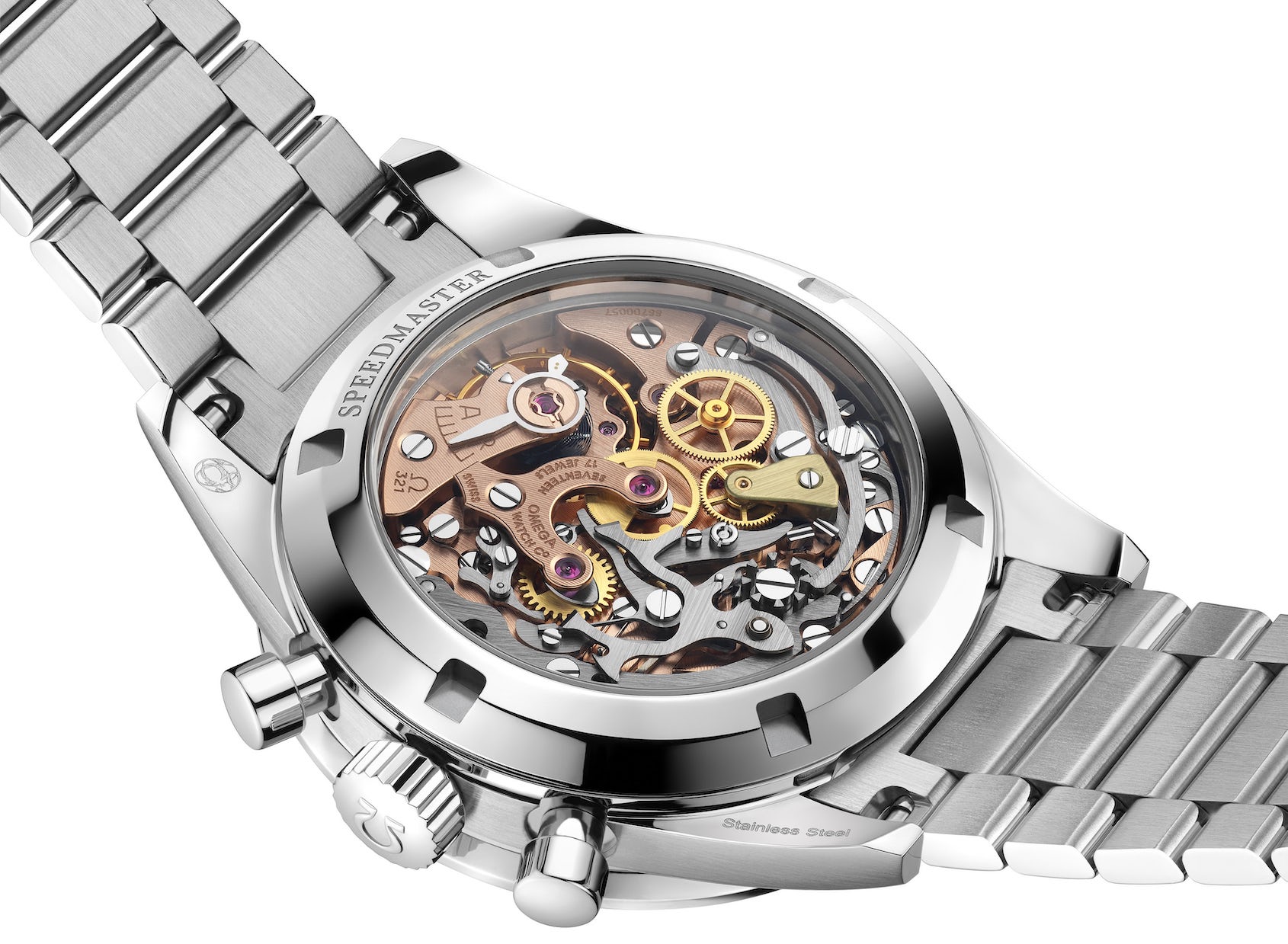 A very knowledgeable friend (Mr Martin Goh) gave this great perspective: "How often does a watch come around that is: traditional horizontal clutch, manual wind, column wheel controlled, and entirely assembled from start to finish by one watchmaker? It's only in the stratosphere of brands like PP, VC, AP, and independents that are really doing this type of assembly with their manual winding chronographs." Putting it into this context makes you realise and truly understand the real value, and what this movement symbolises. One can say it is a labour of love and a thank you to the fans.
Discussions will also likely rise: Why not buy a vintage Speedmaster "Ed White" as opposed to this modern re-issue? While I appreciate vintage watches, they aren't for me for many reasons (that's a topic for another day). Vintage has its charms but when a modern version is as closely rendered as this re-issue, one surely has to give it equal consideration. I personally love the convenience, toughness, and construction of modern pieces. Also, I like to make my own history with the watch (although it appears that I have commitment problems, but I am working on that).
Concluding Thoughts
The Speedmaster Professional will always be the iconic "Moonwatch" with the unmatched pedigree. As I reflect on this new Speedmaster Moonwatch 321, I'm convinced that this watch is aimed at the diehard Speedmaster fans. This is a cumulation of all the things people loved, in a Speedmaster beautifully created in one package, with very little compromise.
Time will quickly tell if the market agrees with the price territory. Regardless of your thoughts on the watch, we can agree that there is no better and exciting time to be a watch collector and enthusiast in this new decade. Are you in or are you out, Speedmaster fans? I hope my stars align this year because I really want one.