Al Pacino in Donnie Brasco will make you rethink how you wear a dress watch
Luke Benedictus
Recently I found myself stuck on a long-distance flight in cattle class lodged between two badly behaved, small children. Worse still, they happened to be my own. Finally the four-year-old fell asleep sprawled across my lap – presumably worn out by all the energy he'd expended kicking the seat of the unfortunate passenger in front of him. Now I was properly trapped. So I consoled myself with inflight entertainment and started to re-watch Donnie Brasco – a film I hadn't seen since the original cinema release.
The 1997 film wasn't quite as good as I remembered, but it did include three standout performances. The film stars Johnny Depp in his prime, before he got obsessed with his piratical dress-up schtick and heavy-handed eyeliner. Michael Madsen brings a permanent threat of hair-trigger violence as the mob boss Sonny Black, but the star of the show is, of course, Al Pacino as Lefty Ruggiero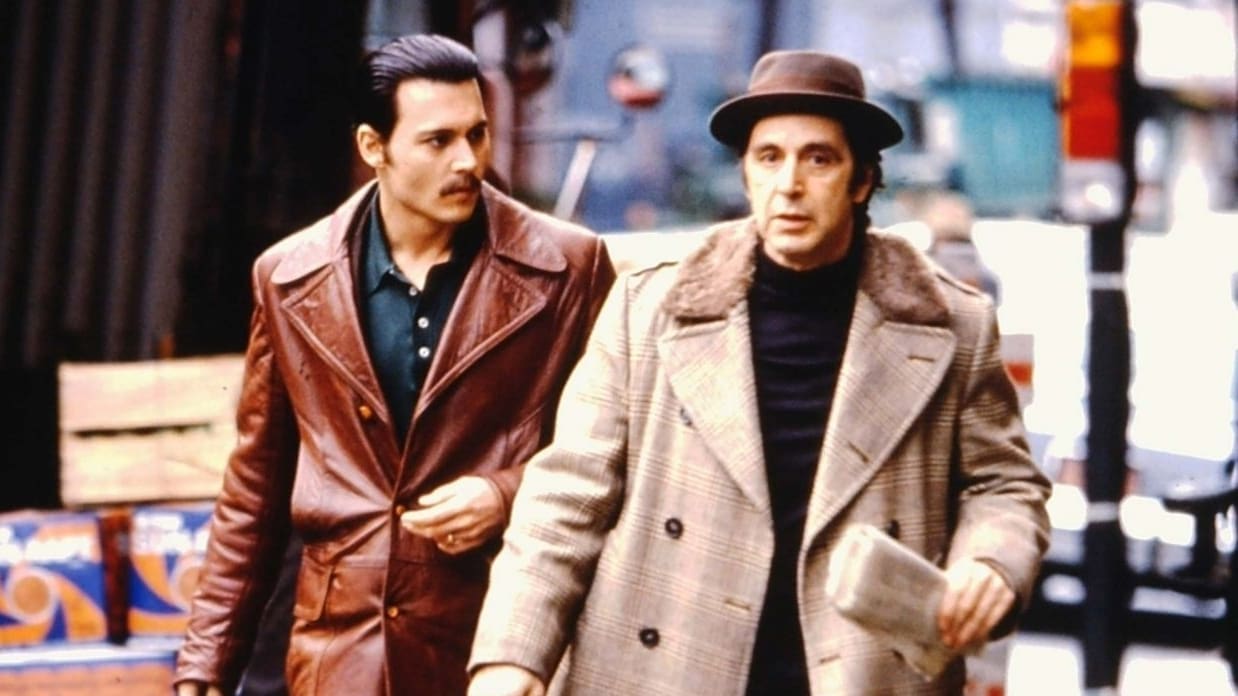 Lefty is a beleaguered mafia soldier and small-time hitman, whose years of loyal service have failed to earn him the hierarchical clout and, more importantly, financial rewards that he craves. Exhausted by the grind of mob life, he feels washed up and exhausted, but lacks the means or wherewithal to escape. Then again, on the positive side, he's also the best dressed man in the film.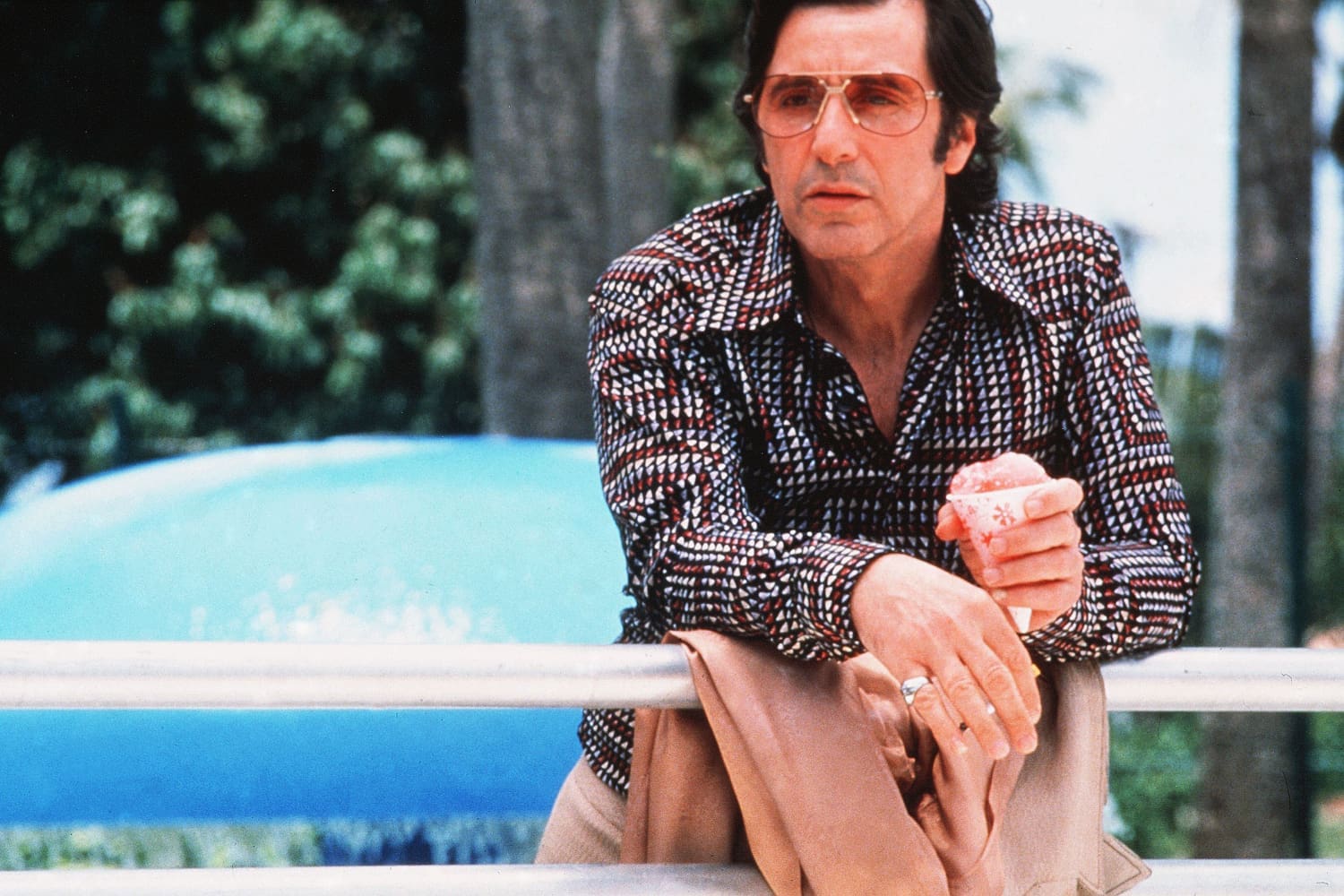 Lefty is always turned out with a certain 1970s panache. There are open-neck patterned shirts and shearling-collared overcoats, natty fedoras and oversized aviators galore. Even on a beach trip to Miami, he maintains standards in his safari suits and Hawaiian-shirt ensembles, But his most memorable look is the blood-red tracksuit that he wears on Christmas day, the top unzipped to better accommodate his heavy lunch seasoned with a "punch of salt" (sic).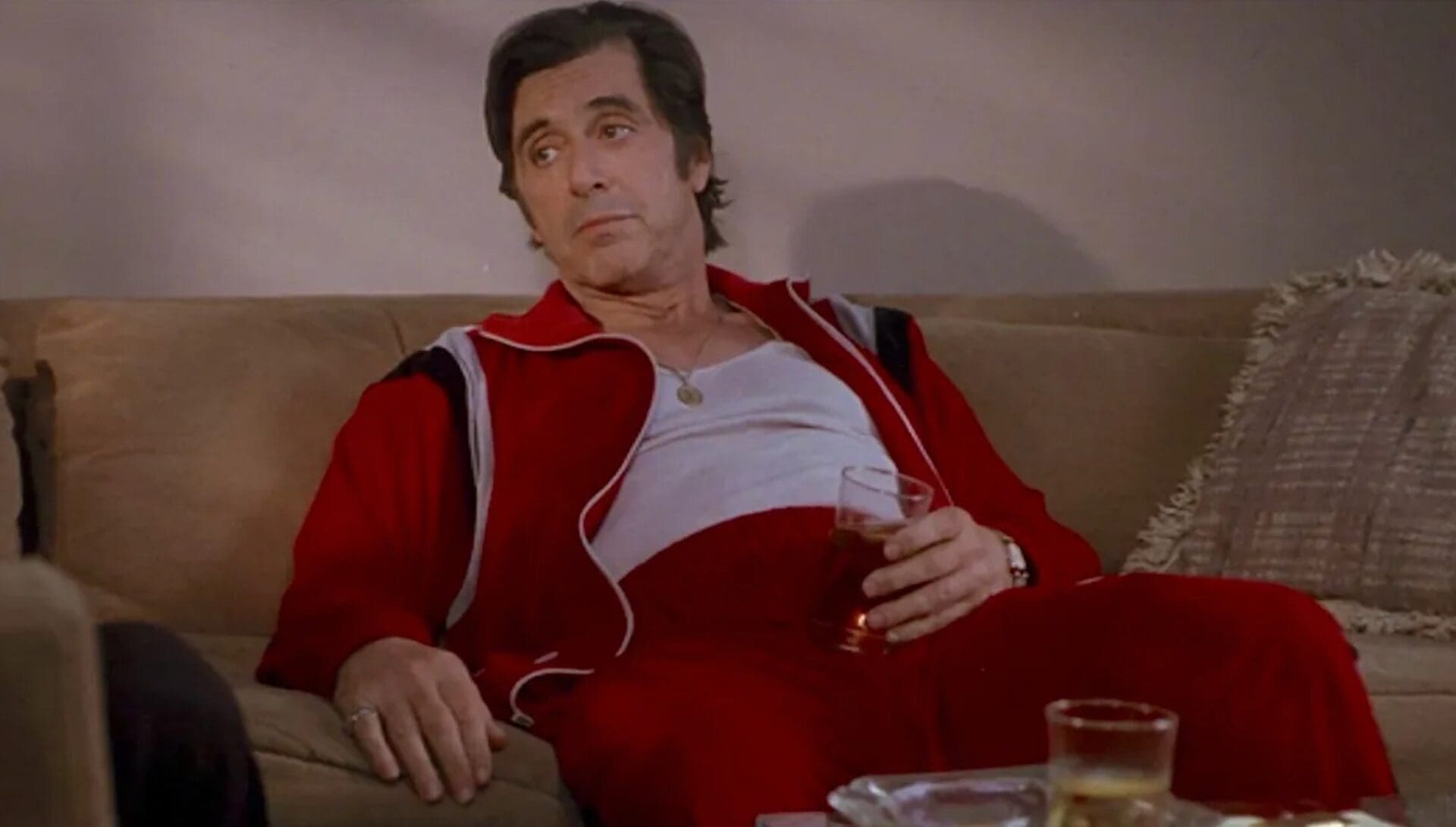 That tracksuit may be the most casual get-up that Lefty dons in the film, but he refuses to let it compromise his wristwear. He may be dressed down, but he continues to wear his distinctively shaped dress watch on a multi-tone bracelet. Sadly, there are few close-ups, but I agree with wristenthusiast.com that it looks suspiciously like a Cartier Ceinture, the slightly more louche and interesting sibling of the Tank.
First released in 1927, the Ceinture has a yellow-gold stepped case with shaved off corners. The shape vaguely resembles a belt buckle hence the model's name – "ceinture" being the French word for belt. The seven-sided crown is protected from knocks by being enclosed in a neat slot within the case's outer step. In short, it's a very cool watch, but not perhaps the most obvious choice when you're mooching around in burgundy slippers.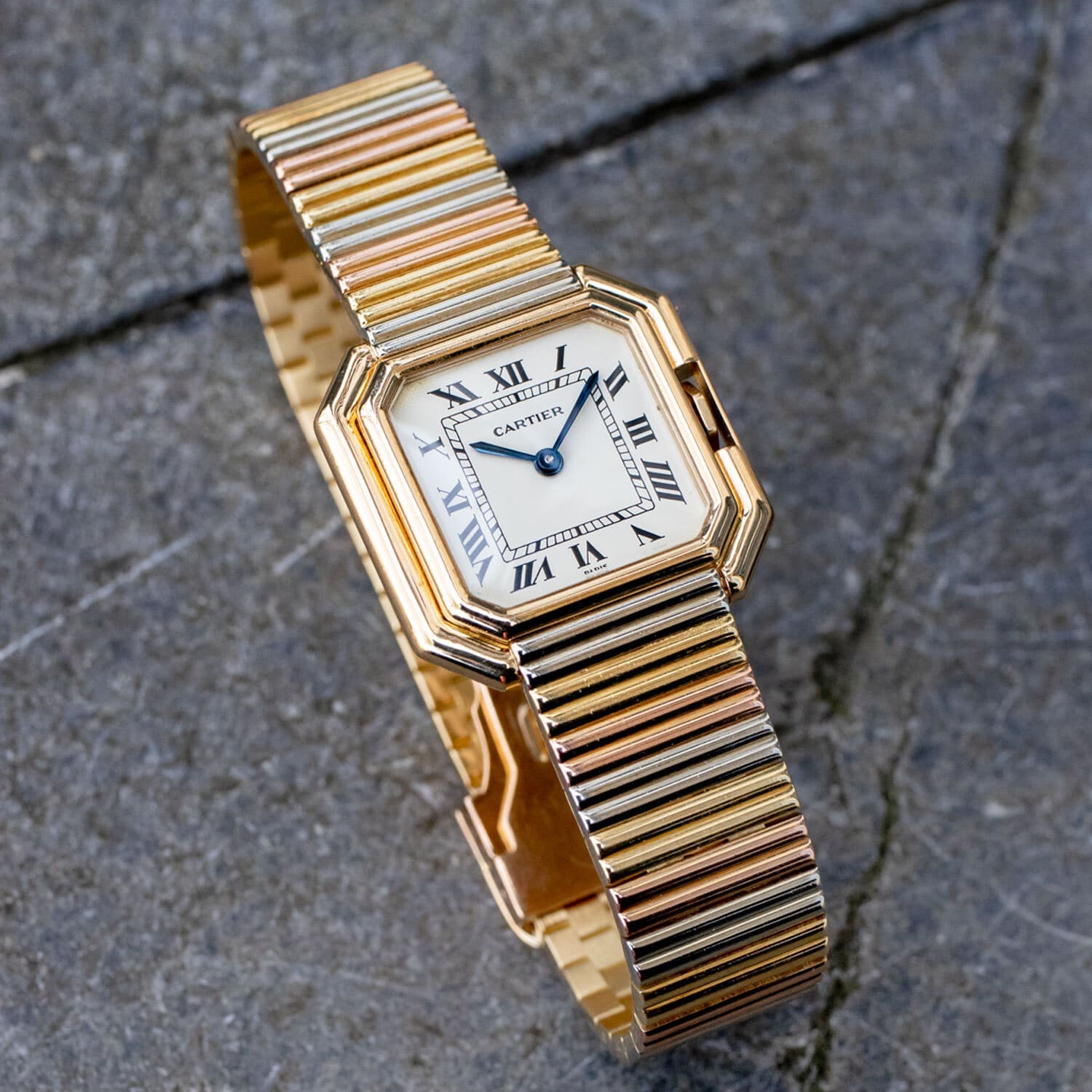 Except that increasingly I find myself perversely drawn to that mob look of flashy dress watches with casual wear. Perhaps because it represents the flipside to the growing trend of wearing sports watches with formal clothing as demonstrated by all those tuxedoed actors wearing Submariners or chronographs on the Oscars red carpet.
Personally, I reckon people overestimate their need for sporty watches on a day-to-day basis. I mean I get that you're no doubt a dynamic man of action and once went diving on a summer holiday seven years ago. Nevertheless, I also suspect that your 600m diver isn't strictly necessary on a day-to-day basis.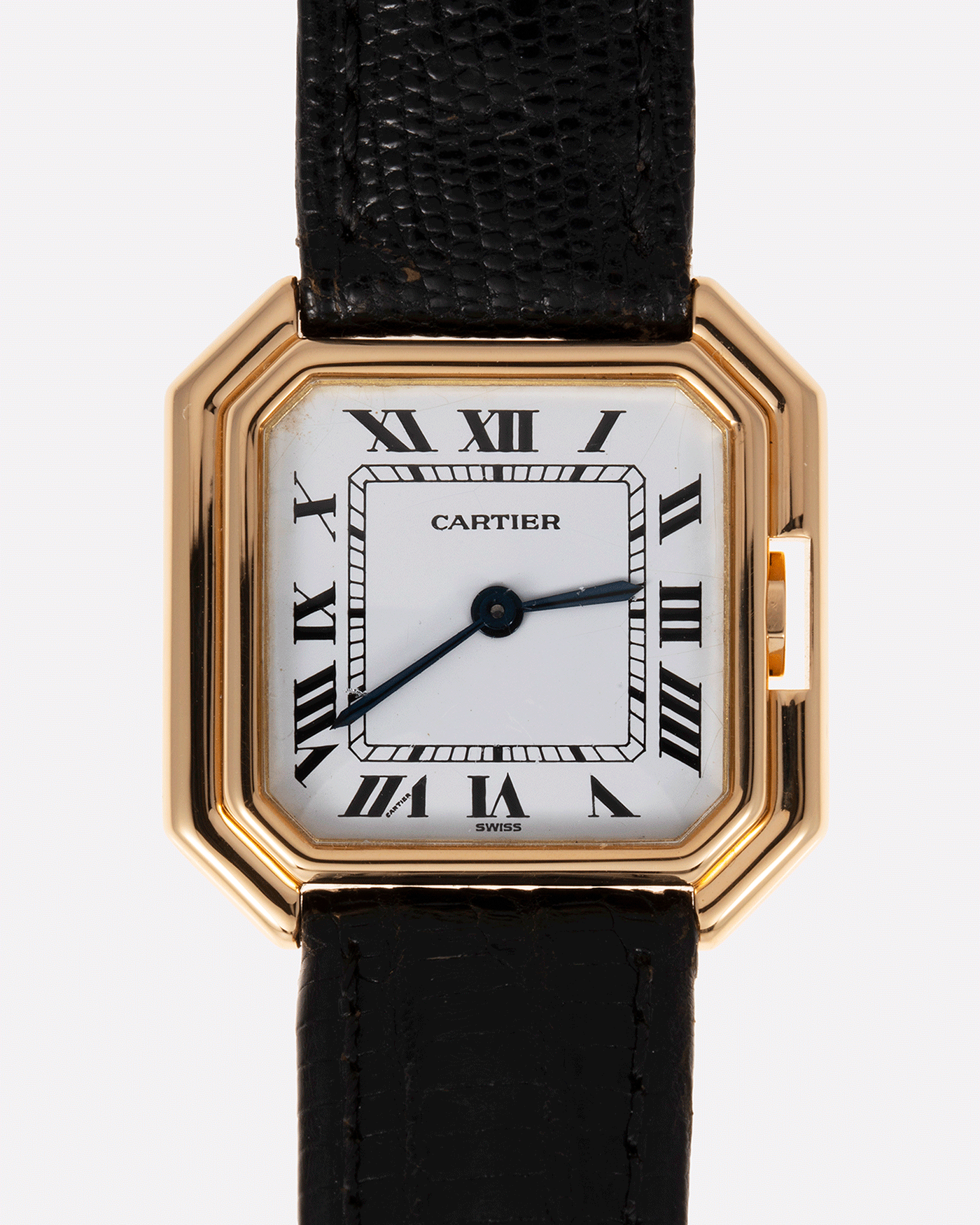 Lefty, after all, leads a full-contact lifestyle. He's responsible for 23 mob hits for heaven's sake. Not that we'd normally endorse being a cold-eyes mass murderer, you understand. But Lefty is clearly required to navigate trouble on a regular basis and he's not afraid to put his Cartier in the firing line.
Until, of course, he eventually isn't. In one of the final scenes of the film, Lefty gets a call whose hidden meaning he knows only too well. He's going to get whacked – a fate from which there is no escape. Leaving his home for the very last time, he pauses to stash his valuables for his partner and son. Carefully, he removes his medallion, takes off his pinky ring and unbuckles the watch from his wrist and places this modest haul of valuables in a drawer. Time may have run out for Lefty, but his watch will remain alive and ticking.