As you climb higher and higher up the horological Christmas tree – which, by the way we don't advise in real life, unless this happens – the stars at the top start to thin out, leaving, at least in days of yore, Vacheron Constantin, Patek Philippe and Audemars Piguet shining brightly as Swiss watchmaking's 'big three'. Between them they make some of the finest watches on the planet. But, until now, VC's main sports collection hasn't quite stacked up against the iconic Nautilus or the mighty Royal Oak. This year's SIHH changed all that, with the release of the lauded new Vacheron Constantin Overseas Collection.
Who should you buy this for: The horophile who will know that they've just received one of the most extraordinary in-house chronograph movements of recent times.
What's the damage: Under $44,000.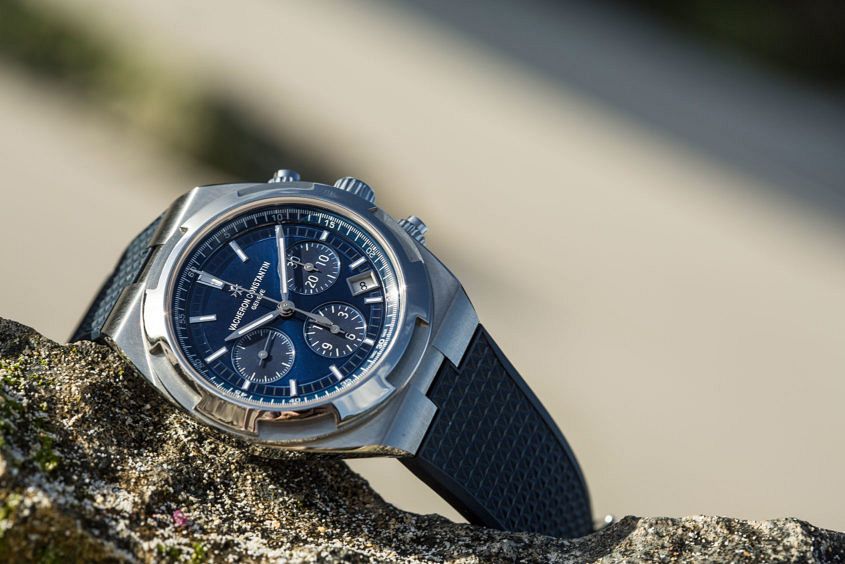 Vacheron Constantin Overseas Chronograph Australian pricing
Vacheron Constantin Overseas Chronograph, $43,200.