Editor's note: Andrew walked through the door of the Time+Tide office one afternoon in February and looked down at his wrist. "It's a watch that can wear you if you're not careful," he said, gaze still fixed on the Hublot Big Bang Integral King Gold that he was wearing. A strong statement from a man who has spent the last decade or so with an untold number of watches. So why does it have such an impact? After spending a week with the Hublot Big Bang Integral King Gold, Andrew explains what this new design offers in gold.
T+T: When did you first see it and what was your first impression?
Andrew McUtchen: I first saw it at Dubai Watch Week and was immediately captivated by the reflections on the bracelet and the way that the bracelet locked up with that recognisable case in a way that, to me, reinvented the Big Bang as a design proposition.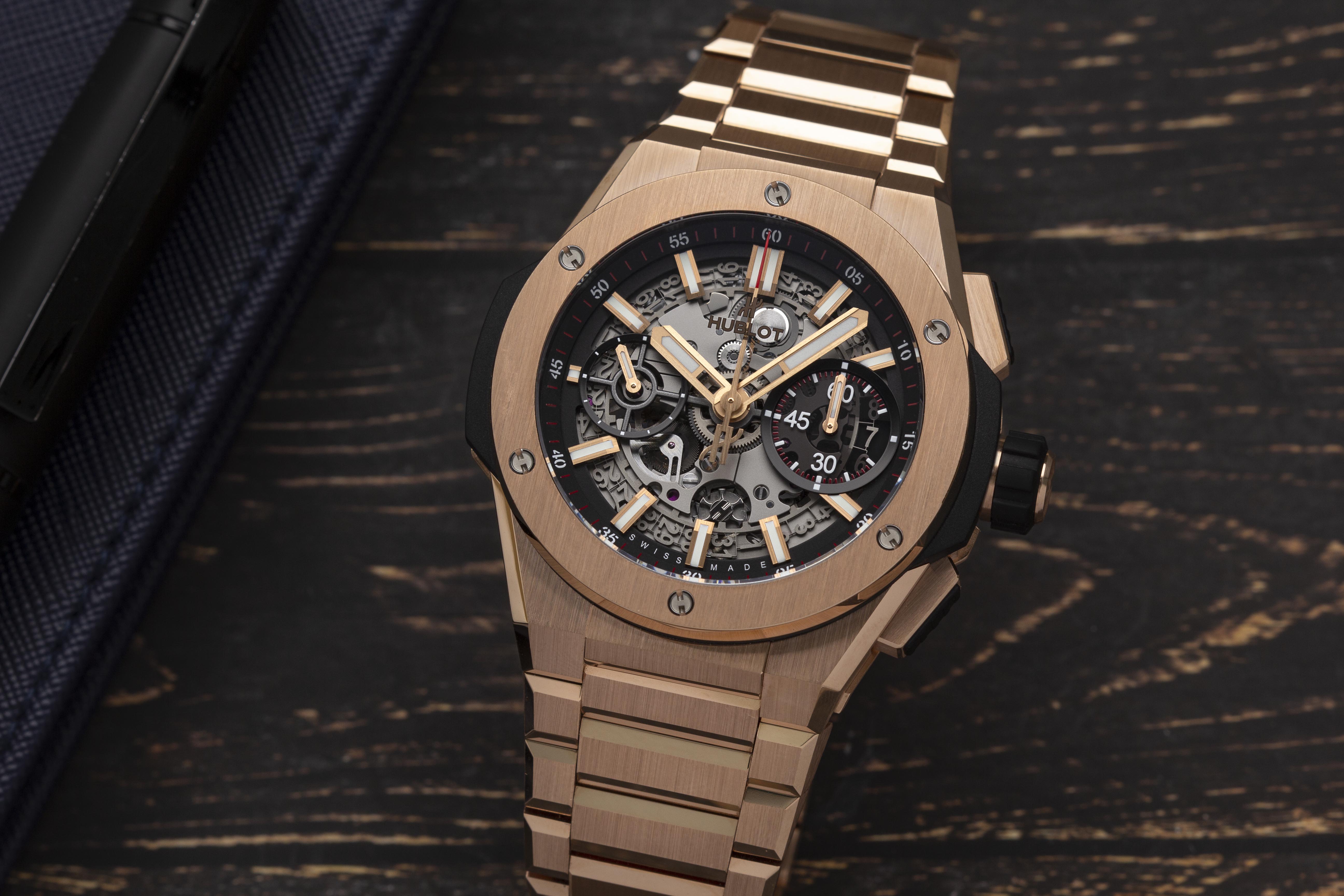 Why is the Integral such a significant design change for the Big Bang collection?
The reason the bracelet is such a big deal is because the Big Bang has been built on a of the "art of fusion" ever since its launch. This art of fusion very often refers to the combination of a rubber strap with a precious metal case, which gives a watch that sense of utilitarian luxury. However, the all-gold integral bracelet hikes it up several weight divisions to compete in the ring with watches like the Rolex Day-Date. It is Hublot's version of the President and is a watch that is very much in charge.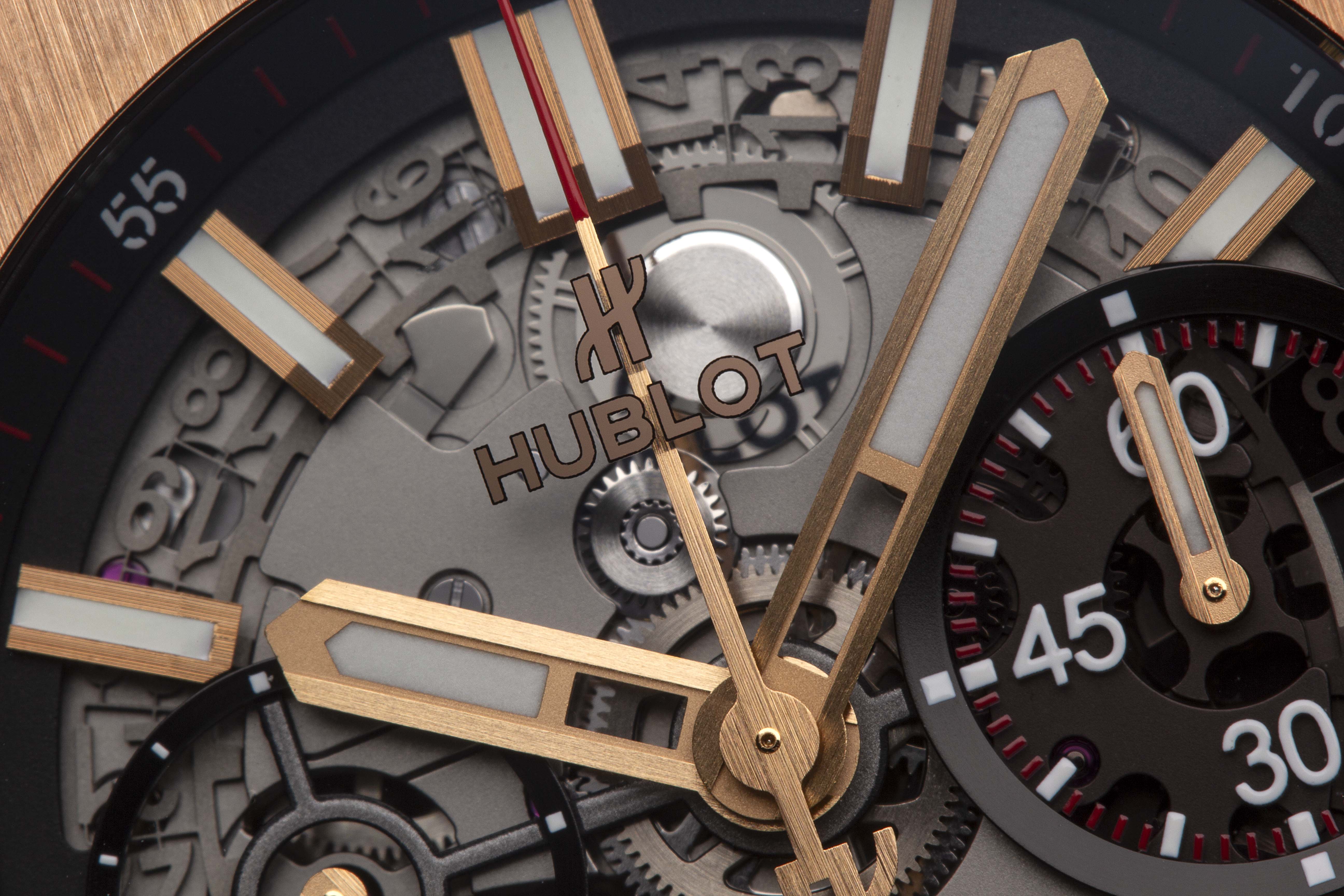 How does it feel on the wrist?
It feels extraordinarily heavy and you are never not aware of it on your wrist. It's a weight division that you simply don't ergonomically adjust to. Your consciousness of it is well matched to the consciousness of the people around you because they will be just as aware of it as you are are. This is largely to do with the reflectiveness of the facets on the bracelet, most of which are mirror polished.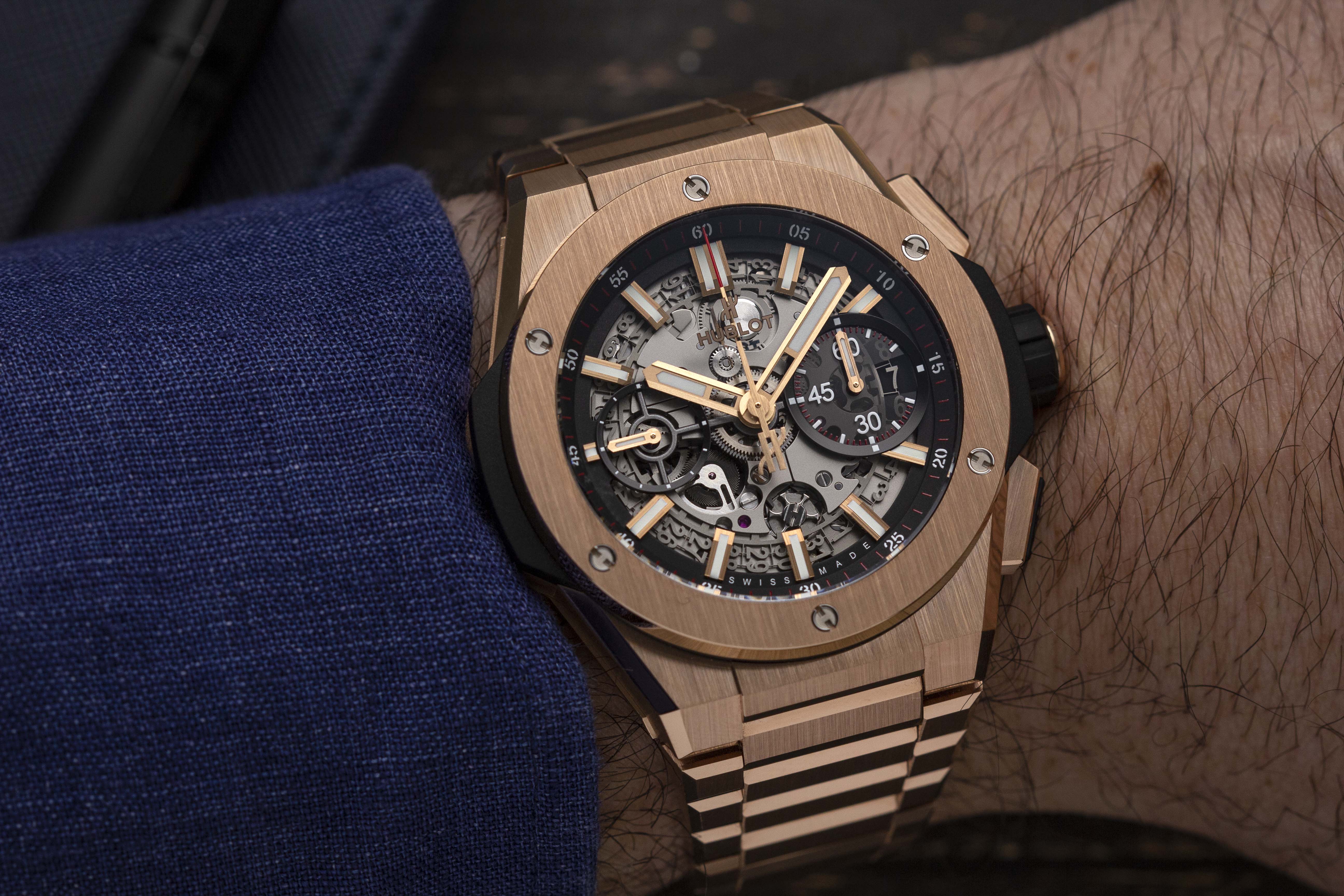 What are people's reactions when they see you wearing it?
Most people manage their reactions to these sorts of things pretty evenly, but everyone in the room is aware of its presence. It's just hard not to be when there's a gold sports watch that wants to be seen as much as the Integral.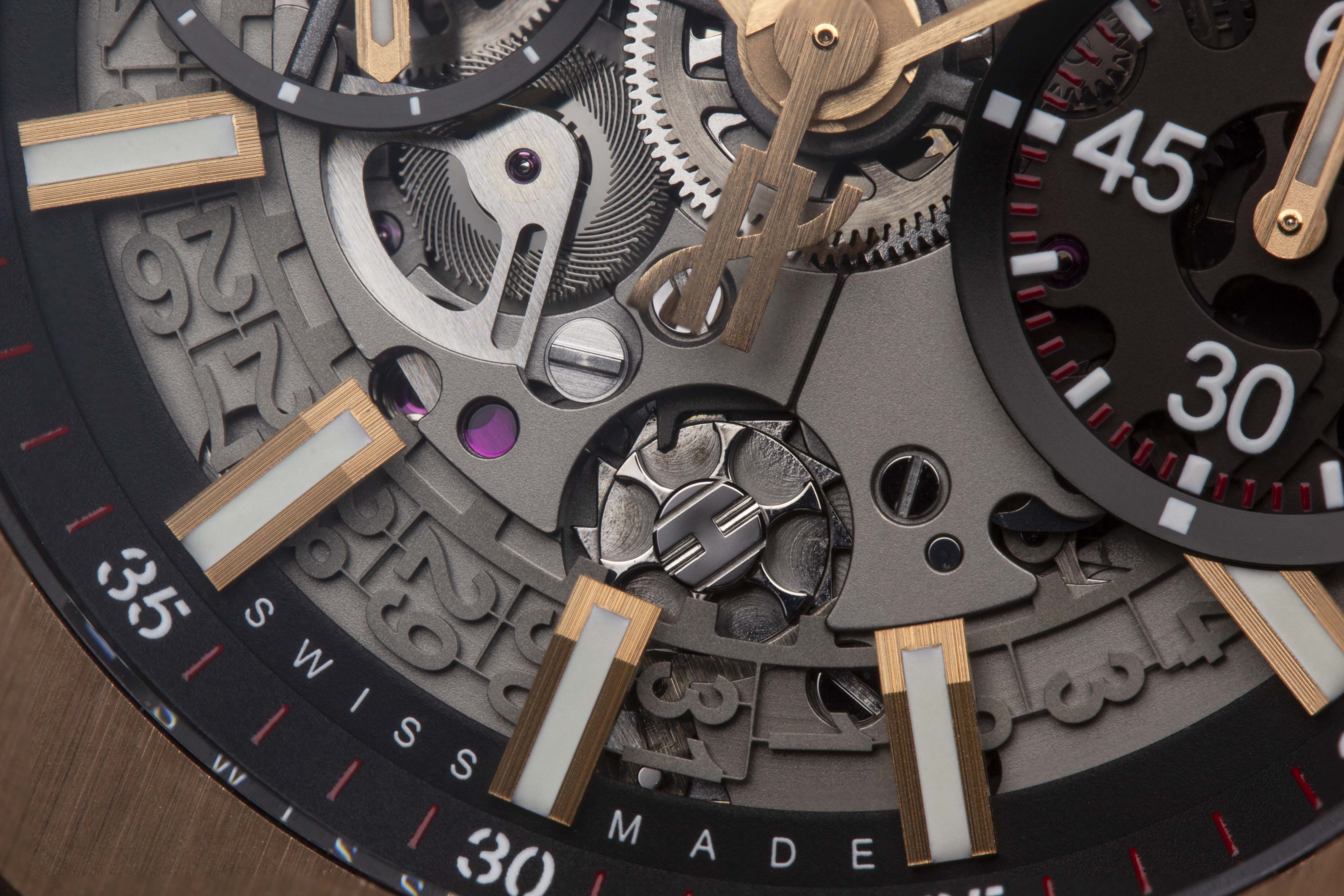 Why would you buy it?
If you want to add a watch to your collection that won't fly under the radar. If you love 36mm dress watches exclusively, the Hublot Integral in King Gold won't be your thing that's for sure. You'd buy it if you want make a bit of a statement. A little bit of a flex, as the kids say these days.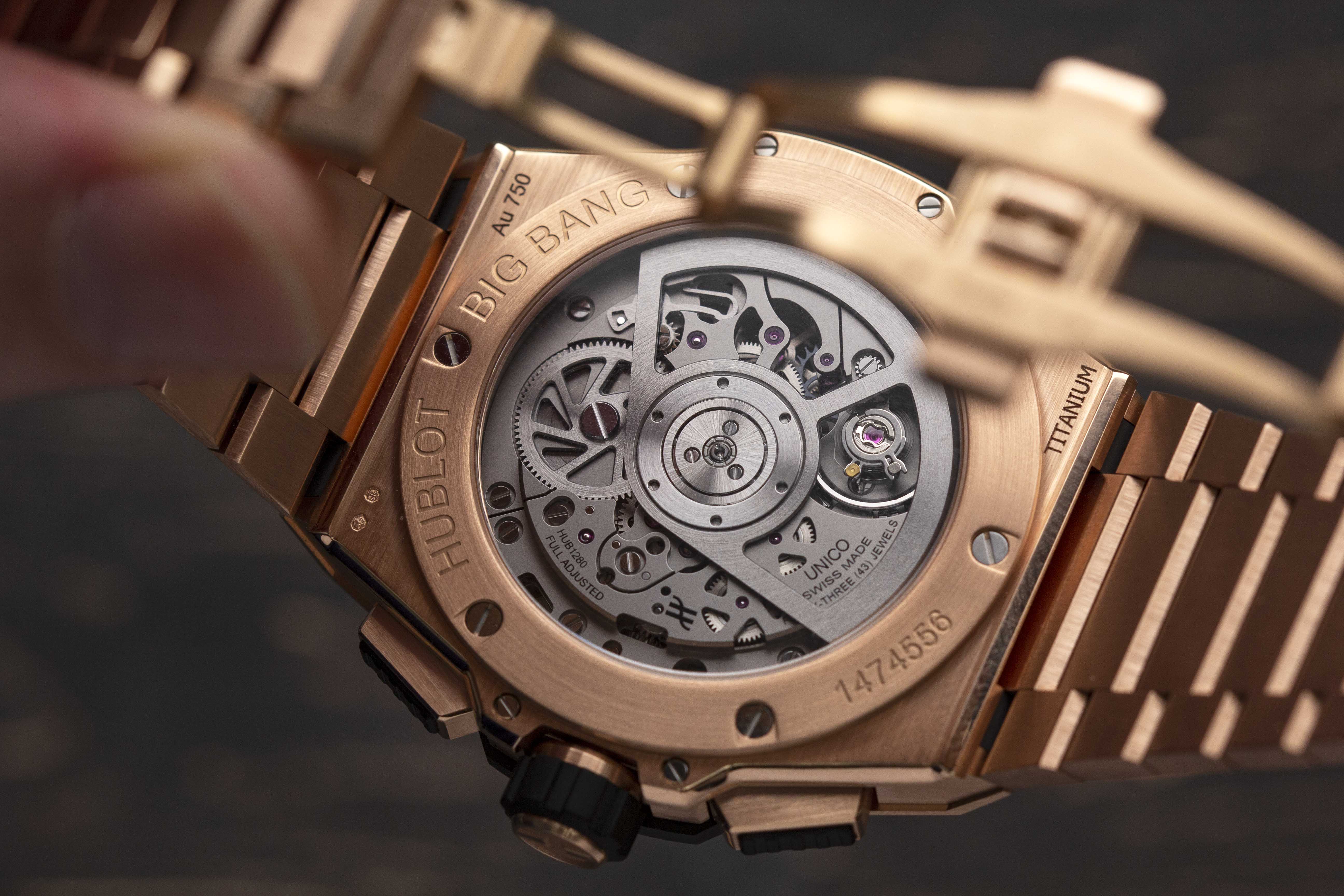 Who should buy it?
This isn't a watch you necessarily want to get if you like to be out of the spotlight. Even if you're happy sharing the attention in a social setting, don't wear this if you aren't feeling up to it. You need to be feeling loud and proud, because you will get looks and you will get questions about this watch on your wrist.
Hublot Big Bang Integral King Gold pricing and availability:
The Hublot Big Bang Integral King Gold is $73,200 AUD and is currently available. For more details, visit Hublot right here.
Made in partnership with Hublot. However, the opinions expressed in this article are our own in accordance with our Editorial Policy.