A powerful demonstration of why magnetism matters, with the Baume & Mercier Baumatic
Andrew McUtchen
Daniel Braillard, the COO of Baume & Mercier, is itching to show me something. The pleasantries ahead of the interview are going on, but he holds in his hand a Baume & Mercier Classima and in the other his iPhone, in its case. I take the bait. What's up? Is there to be a demonstration?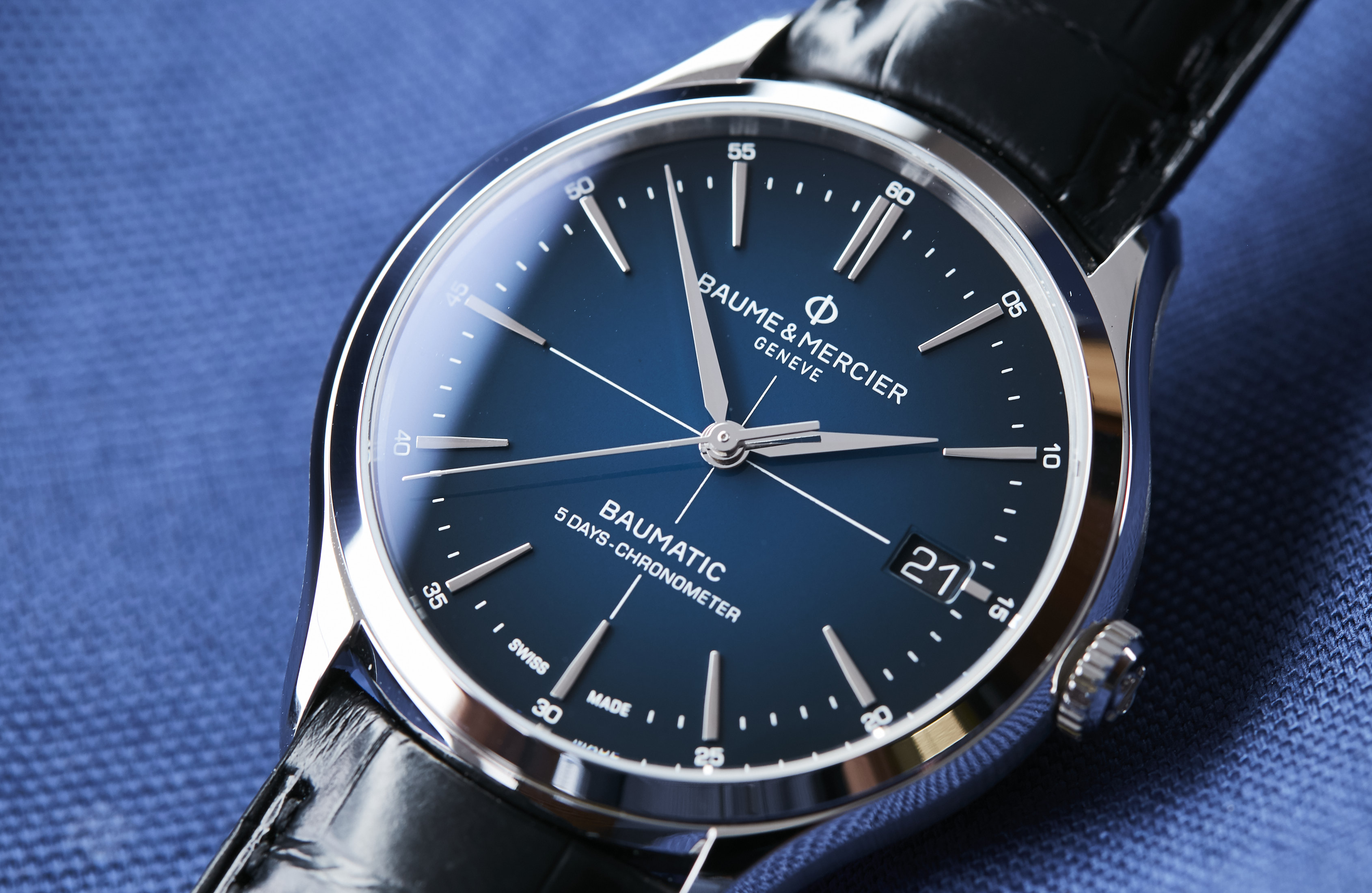 He nods, and places the watch on a device that connects to an app on his phone which measures the accuracy. It is measured at +6 seconds per day. Not bad. The Classima has a viewing window on the escapement. Next he places it over the iPhone case.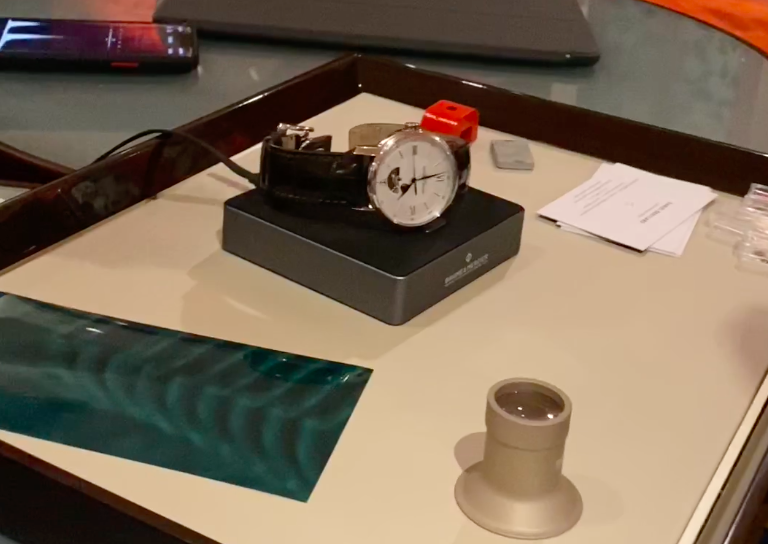 Specifically, he places it on the part of the case where a magnet is concealed, which allows the flip front of the case to securely close. The escapement, as if stunned by a blow, wobbles and then stops moving. He places the watch back on the device … the accuracy is now +1.9 minutes a day.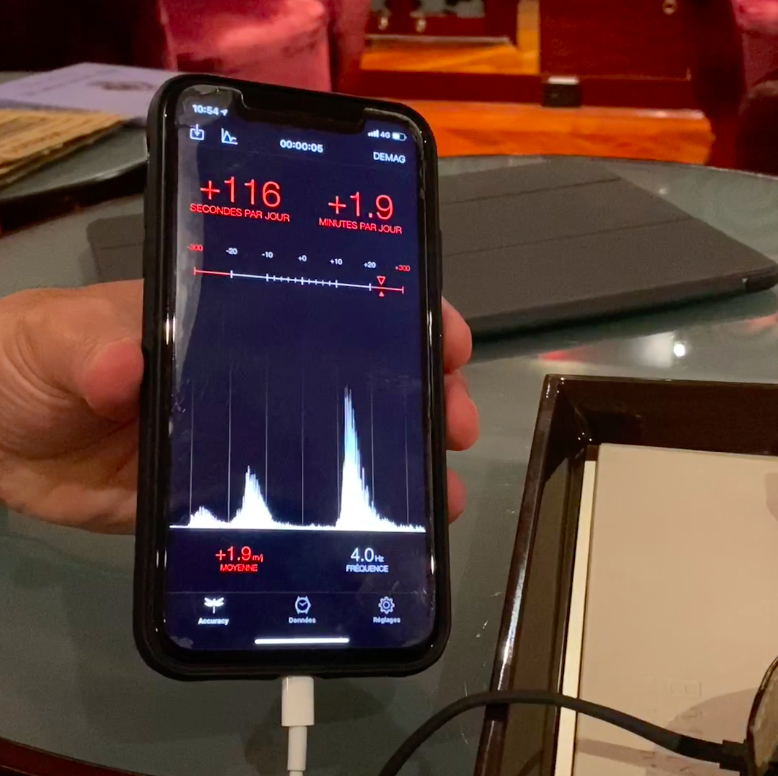 We go through the process again with the Baume & Mercier Baumatic, an absolute breakthrough watch for the brand, which offers a 120-hour power reserve and an antimagnetic movement, either COSC certified or not, depending on the model. Without spoiling the outcome, it's a different result. Scroll to the end to read that. But before you do, let's take a backwards step.
Because, to be talking about technical innovation and leaps forward in affordable, high-quality anti-magnetism in mechanical watchmaking with Baume & Mercier of all brands is, shall we say, not typical. Of the modern day, anyway. Back in the golden age of watchmaking in the mid-century, Baume was big time.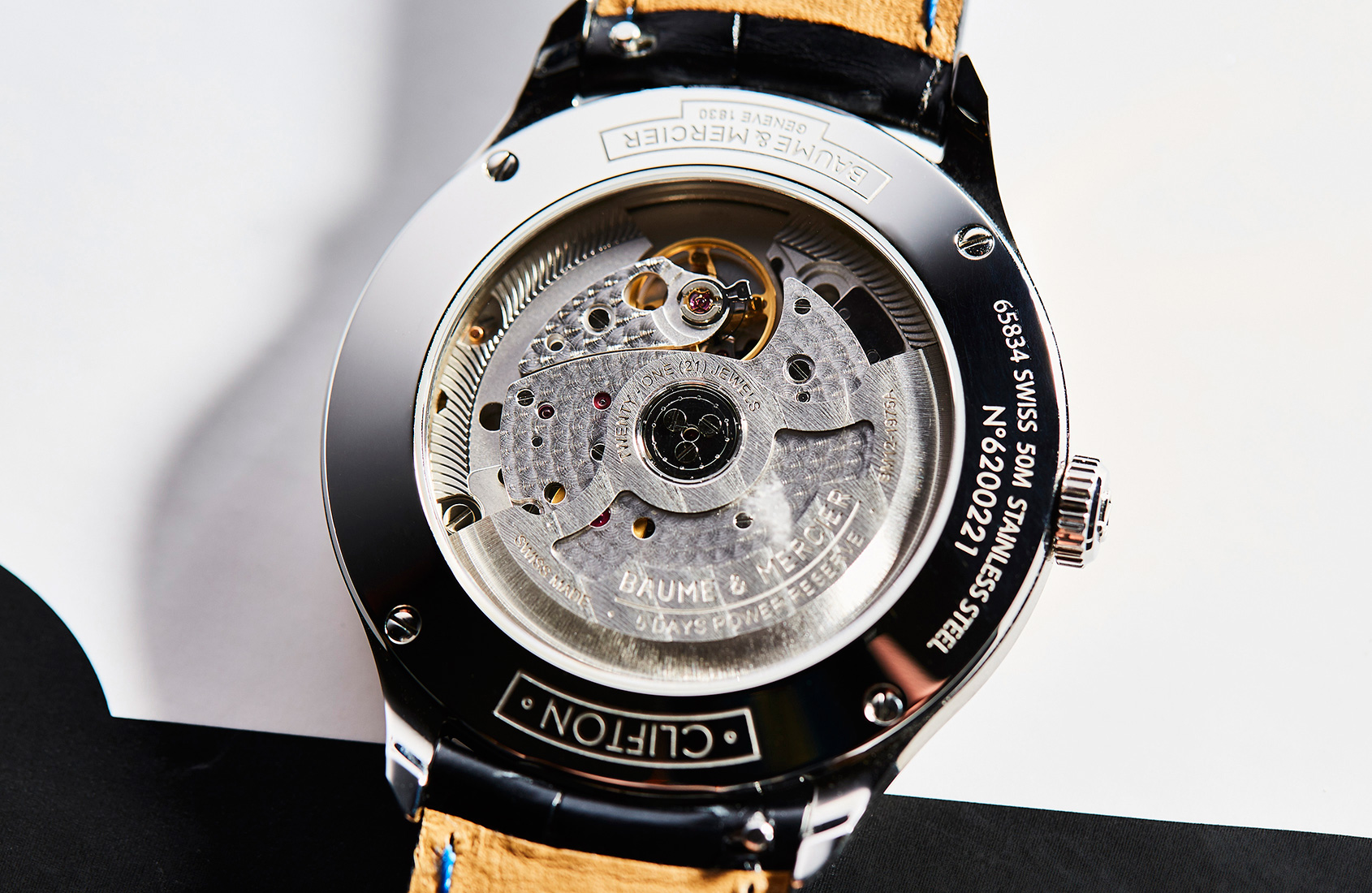 AM: For years, I can say fairly bluntly, technical innovation was not a part of the B&M brand offering. Why this step towards in-house manufacture and towards a technical story, as opposed to what the brand had done up until that point?
DB: It started when we worked out a weakness in our business. Based on some data from our after-sales service department, we determined that 80 per cent of the watches that come back on the sales warranty do so because there is a problem with the movement. We have tried for many years to solve this problem and we have three big headaches about mechanical movements. It was around precision that was sometimes a little bit too random. It was a lack of power reserve and a variation in power reserve performance. Some watches have 38 hours, some 40 hours, something like that, which is not very good. And we were finding that precision was being lost quite rapidly, even after a service. It seemed to stem from a new problem, not completely new, but it's worse than ever before. And that is watches becoming magnetised and losing precision.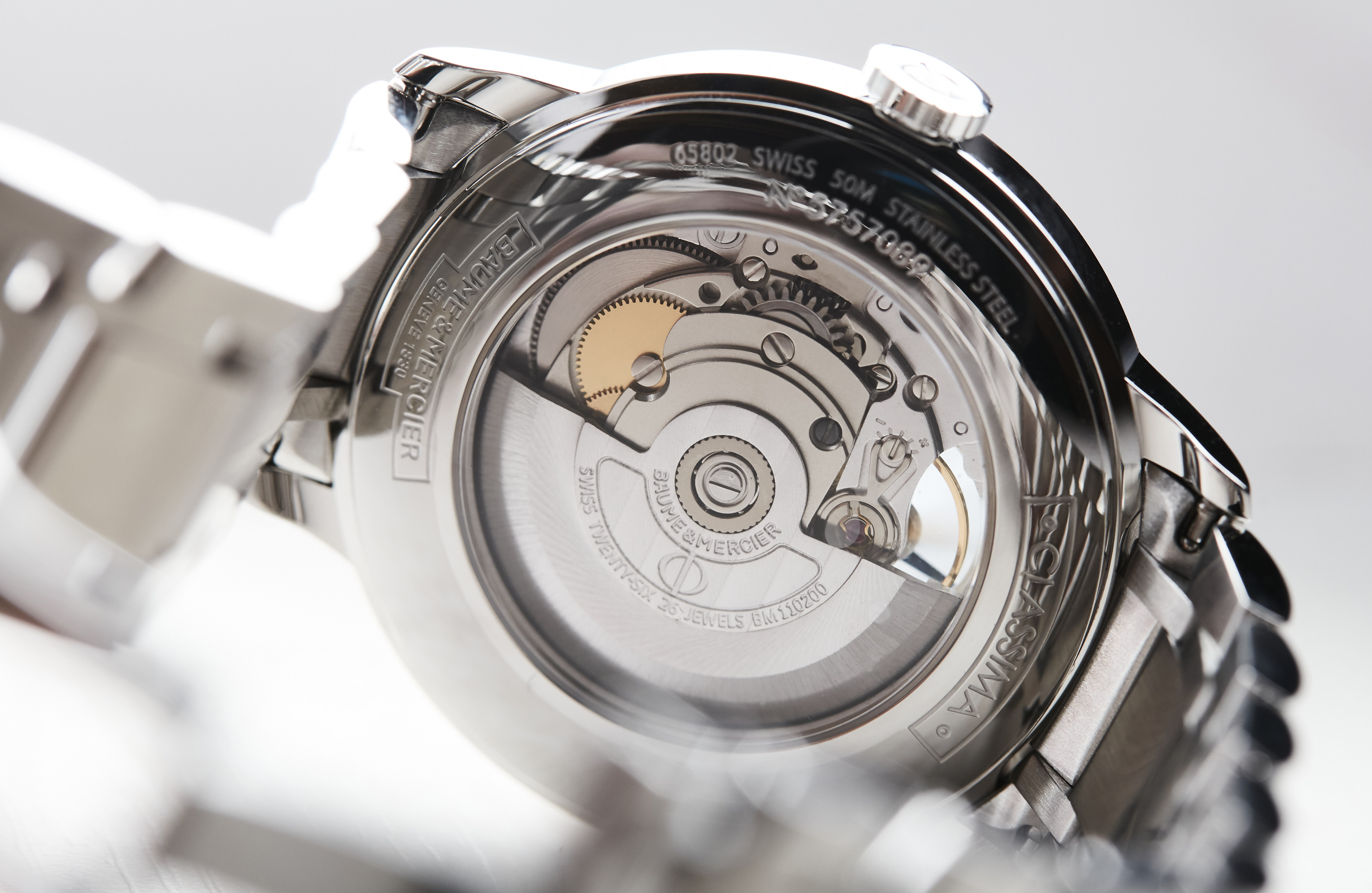 AM: Because of technology?
DB: Exactly. Thanks to our digital lives, and the phones in our pockets, it is becoming more and more and more of a problem. Seven years ago, the team of research and innovation from Richemont — the people who are working on those problems — came with some proof of concept on a different innovation. And then we realised that we have something to do. There is good reason to develop a new movement. The story of the Baumatic started.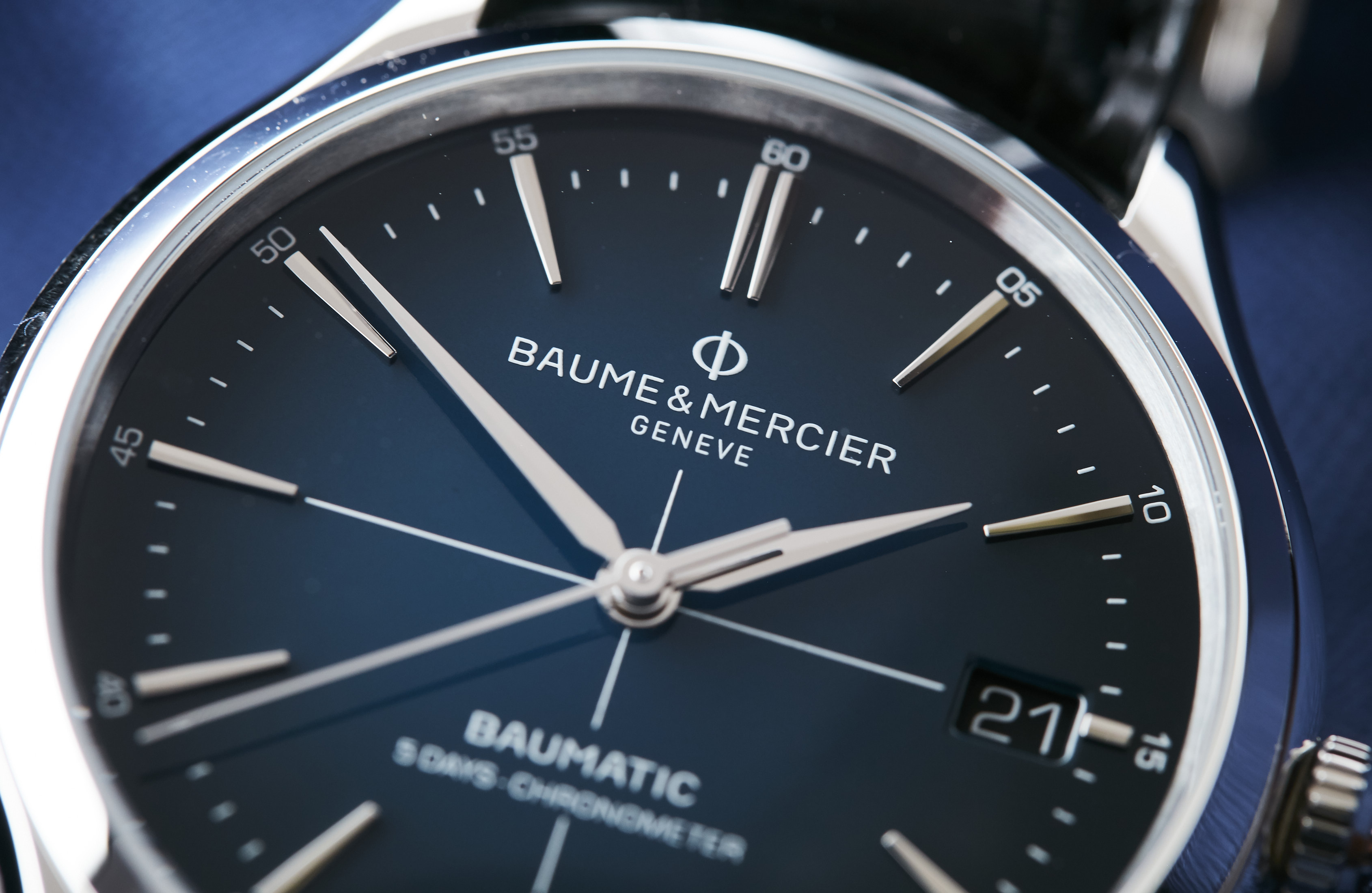 AM: Why hadn't you considered an in-house movement before then?
DB: We were challenged by journalists: "Why doesn't a maison like Baume & Mercier have its own movement?" For me it's complete nonsense to develop a movement just for the ego. It has to have a reason. And we found a very good one. We had several problems we needed to fix. If you have less returns, you have less people coming back. There's a lot of positive flow-on effects for the business by having a better quality movement.
AM: What are the other benefits?
DB: The watch is with a long power reserve. It's very precise. It's antimagnetic and it needs less services. And when you need one, the price is the same. 
AM: What were the challenges you faced?
DB: The challenge was of course to master all those innovations we needed, but at the same time, due to the positioning of Baume & Mercier, we tried to keep the price as low as possible. Our idea was not to change our positioning. We are a brand that allows people access to their first luxury watches at a very affordable price and we really want to continue to be at this level.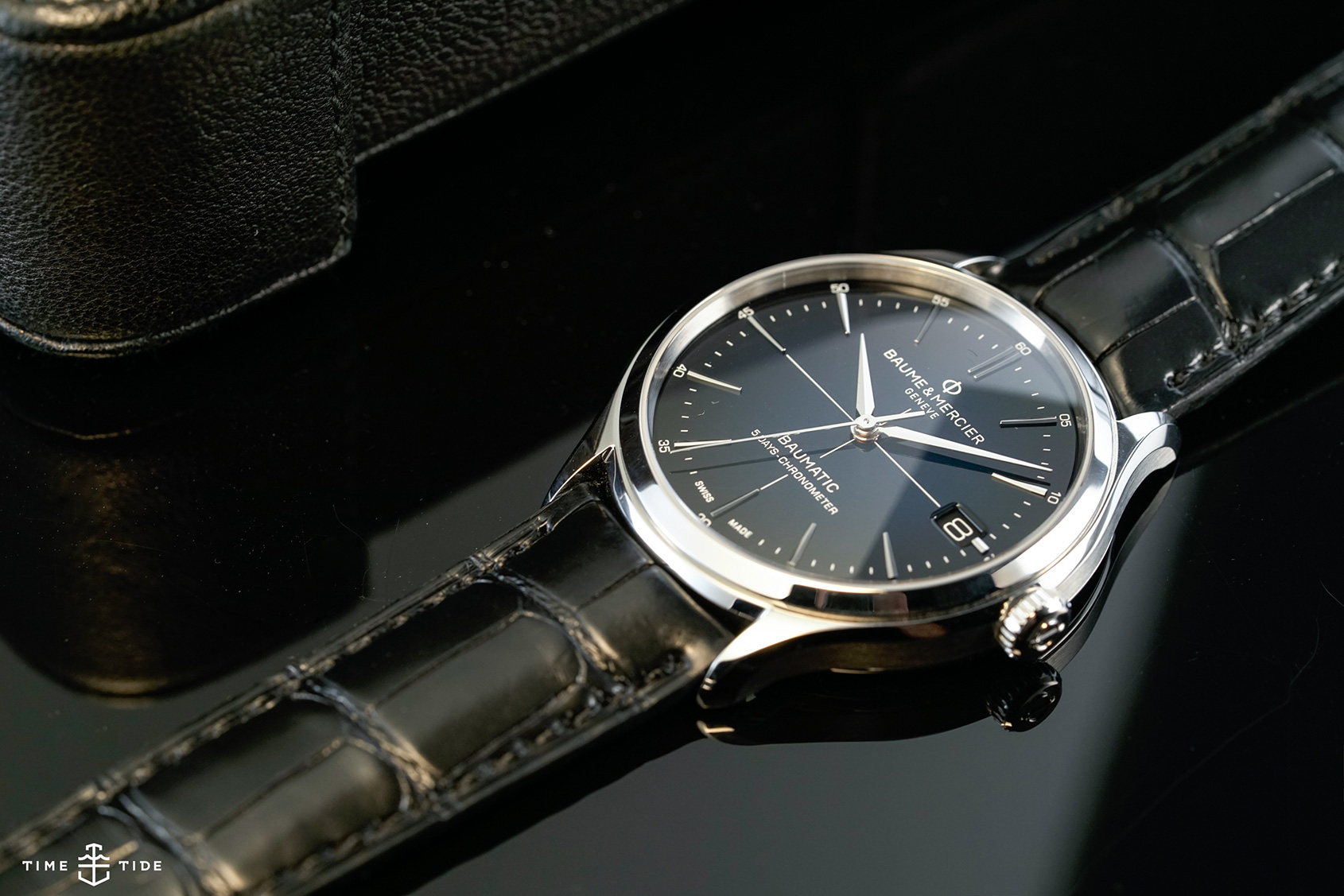 AM: Is your intention for this to roll out even across your most accessible pieces? 
DB: It will be my dream. But the truth is we have, for the moment, two aspects to consider. The first one is, of course, the price. Even if we've been able to develop this movement at a quite affordable price, it's still more expensive than the one we use for the Classima collection, for example, on which we're able to provide very, very competitive watches. So for the moment, I think it will not be our first priority. At the same time, as you have already understood, our goal is not only to develop and to sell watches, but also to service the watches. And to make sure the watch accompanies the client for a long period of time. So we must also now equip and train all our after-sales service centres in order for the watchmakers around the world to be able to service the Baumatic. This is not the case for the moment as we need to prepare and train everyone in the world. So all this will take a period of time; we don't want to go too fast and then to fail.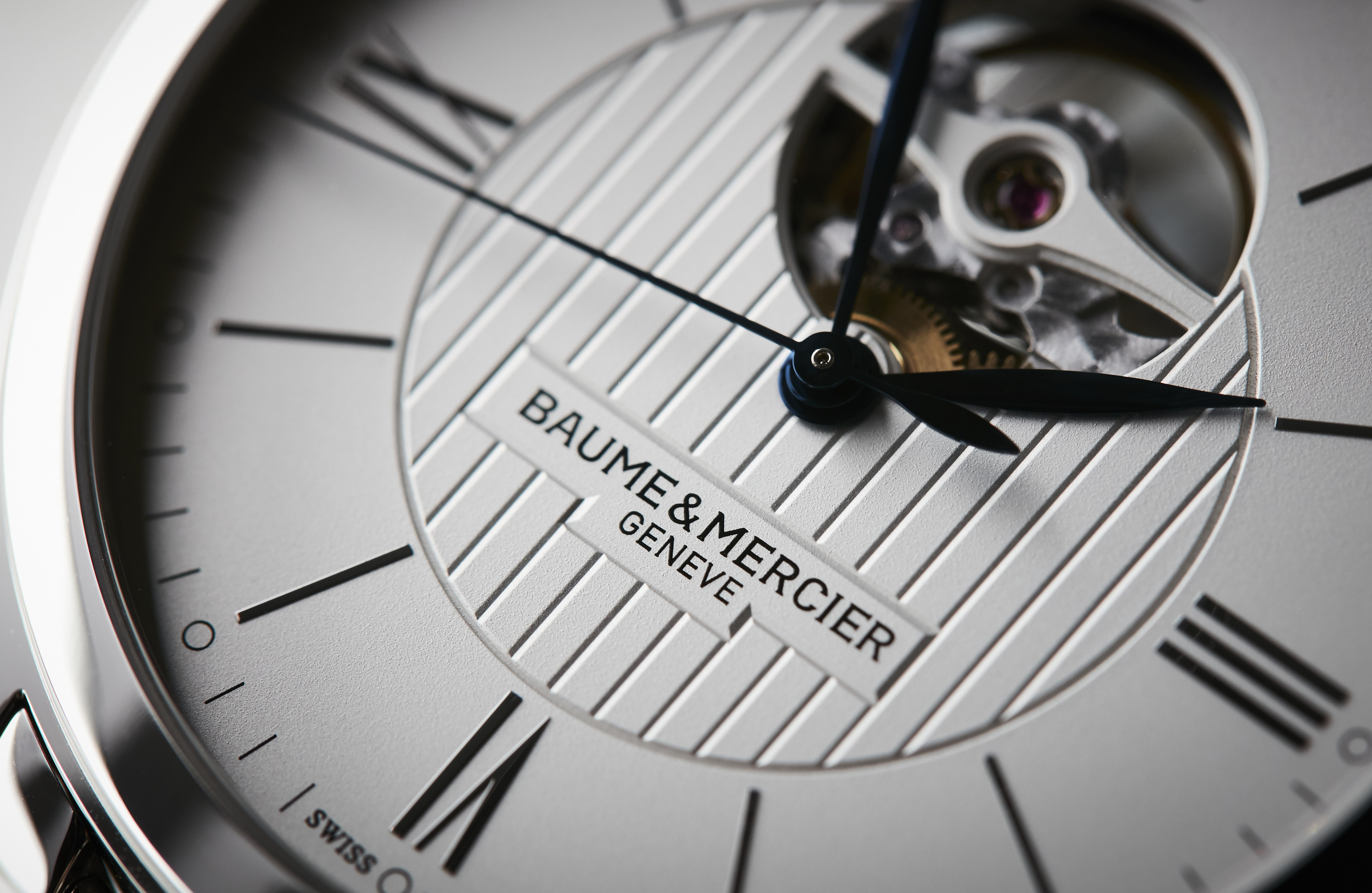 AM: From a watchmaker's perspective, what are the main differences that mean they need extra training?
DB: The escapement is partly silicon. Which mean it's a little bit different to manipulate; some components are quite delicate. We also have to renew three lubricants out of five, we need to provide this new lubricant and to explain how to apply it. It also requires new tools because it's not exactly the same.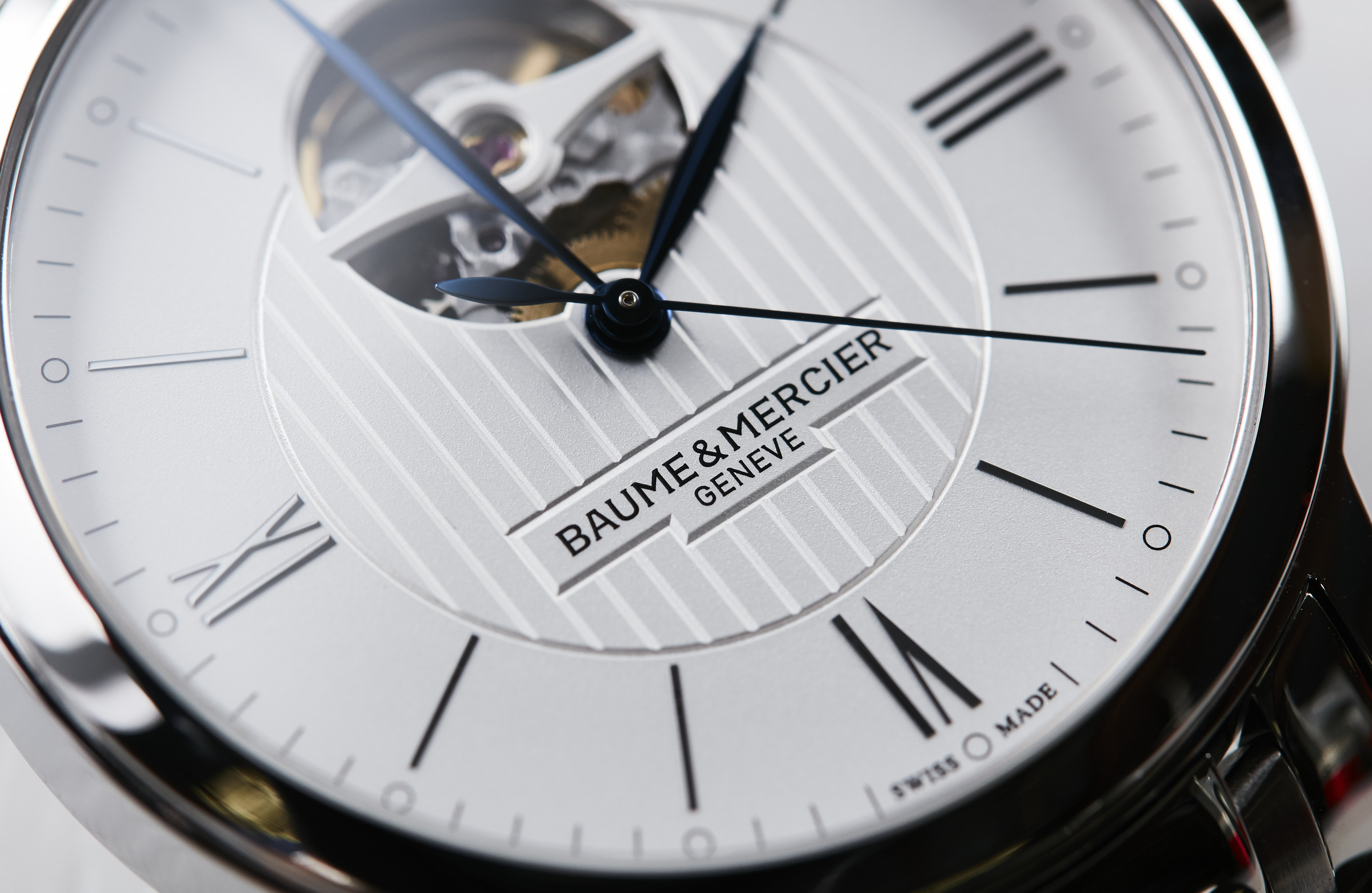 AM: Has the Baumatic as a watch been considered a success?
DB: In 2008, when we presented the Baumatic at SIHH, we prepared a little bit in advance. We received some journalists, the specialists from different countries over the world, and we took time to explain what we have done. We received a very positive response about the movement and from then the feedback from the market has been consistent. The sell out is quite good and in line with our production capacity.
For me, the ultimate success is in the technical achievements. We have increased the size of the barrel and we have added a new spring, which increased the power reserve by 33 hours. Then the new escapement increased it by another 35 hours. And then the last point was a little bit more space around the balance wheel. It also increased power by 10 to 15 hours. At the end we upgraded it from 40 to 125 hours. 
AM: OK, let's do it, let's test the Baumatic. 
RESULTS:
BAUMATIC PRE-MAGNETISM: +0.2 / seconds a day
BAUMATIC POST-MAGNETISM: +1.3 / seconds a day