Editor's note: We thought that as a reader service, for the inevitable questions that will come, that we'd ask about current availability of the Zenith Chronomaster Sport before publishing this story. The answer from Zenith Australia is that if you're looking to order the watch today, you're looking at a four to five month wait. We can't speak for other regions, so if you're interested, contact your local AD.
Let me just say from the outset, that pictures of a watch are one thing and a watch in the hand is another. I saw this watch in the hand before I ever saw it in a picture. Therefore, my first impressions – which are to be explored properly here – are likely to be very different to yours, particularly if you first became aware of this watch via the laziest meme of 2021 that suggests it has a likeness to a certain high-value Big Crown chronograph and that this somehow discredits it. That is likely to be a statement you'll walk back from when you're holding it in real life. That's not to say you'll love it. Simply that if you know your watches, and can tell one icon from another, there'll be little confusion about which highly evolved '60s legend you're looking at.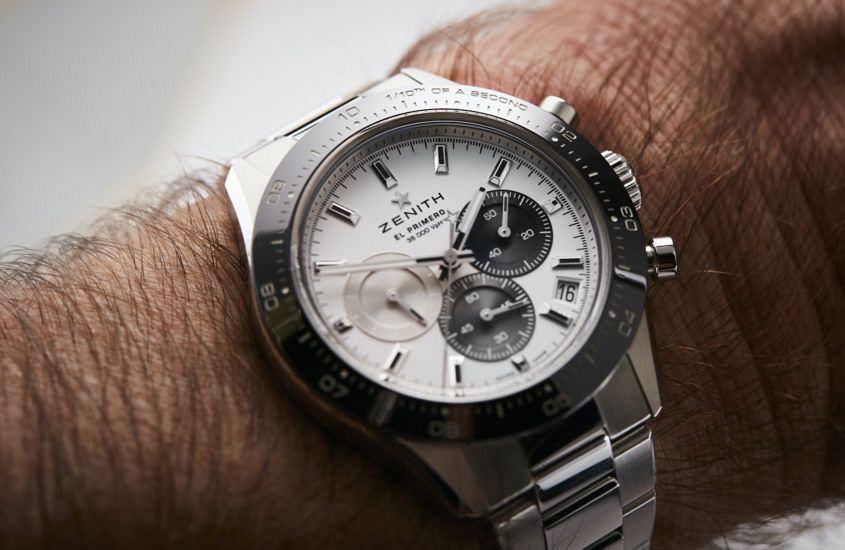 Once I put it on I felt…
Excited. When Sam, the Australian Zenith Brand Manager showed up at Time+Tide and pulled it out of his bag, my reaction was pretty extreme, I took a deep breath and said: "This is going to be HUGE." When I put it on, I was energised. I was taken aback. I was shaking my head, and the phrase in my head was, "Brilliant!" A simple addition of a ceramic bezel, and the Chronomaster Sport had edged back into both the Rolex Daytona story for a second time (which I've called from the beginning as totally fair play, given their unique shared history) and, more generally, the bezel ushered it into a category of watch that is red hot. Steel sports watches circa 40mm with ceramic bezels.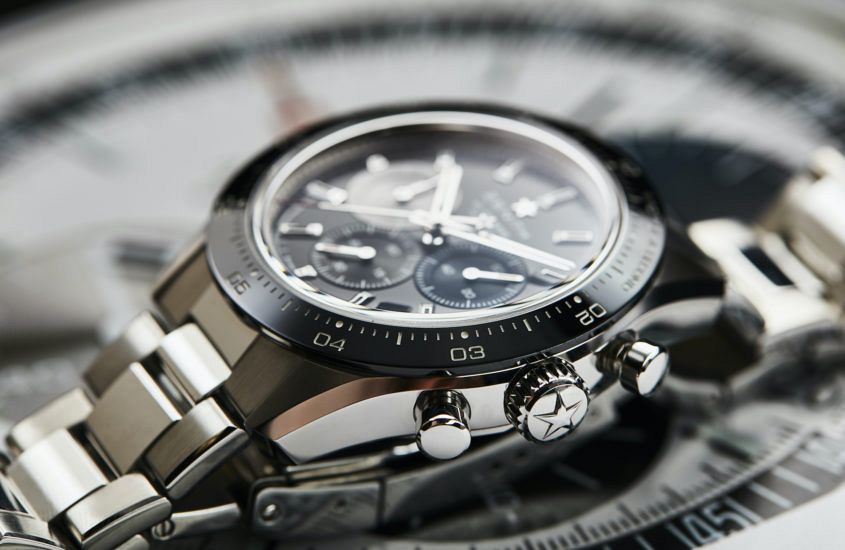 I also felt zero conflict about the likeness, because in the metal, the colours of the subdials are quite apparent – there's a very obvious tell on the wrist right there. And given that the dial and case design / profile is largely unchanged, even from the '69 DNA. Of course, those pump pushers are another big tell. It's been a good long half century since the Daytona has had pump pushers.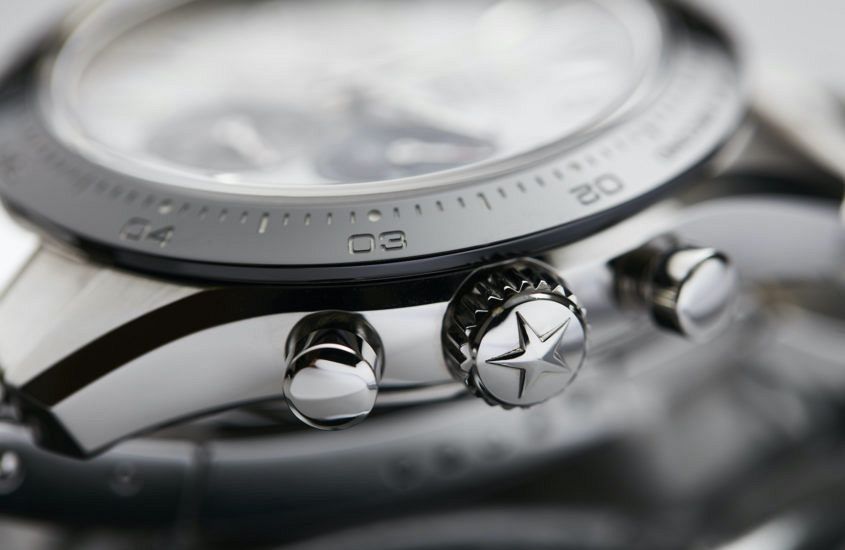 On the wrist, it was a lock for me. It rides a fraction higher than you might expect, but over the weeks since, I've grown to like this little extra bit of attention-seeking. It's a confident watch that flashes and shines on the wrist, it's not super chill, it's not trying to slip away from view. But equally, no issues at all with comfort or ergonomics.
Looks wise…
It's the ultimate everyday sports watch, with just about perfect proportions – just about, because, as above, it does ride a millimetre or so higher than you're likely to expect. And, in case you're wondering, it's a millimetre and a bit thicker than that famous Rolex sibling. That will bug some people, others will prefer the slightly more confident heft. In addition to sporty stylings, there's enough highly reflective mirror finishing for this to be a walk-up start for dressier occasions. This is one of my favourite things about the watch; that shiny shiny, hard to fake quality.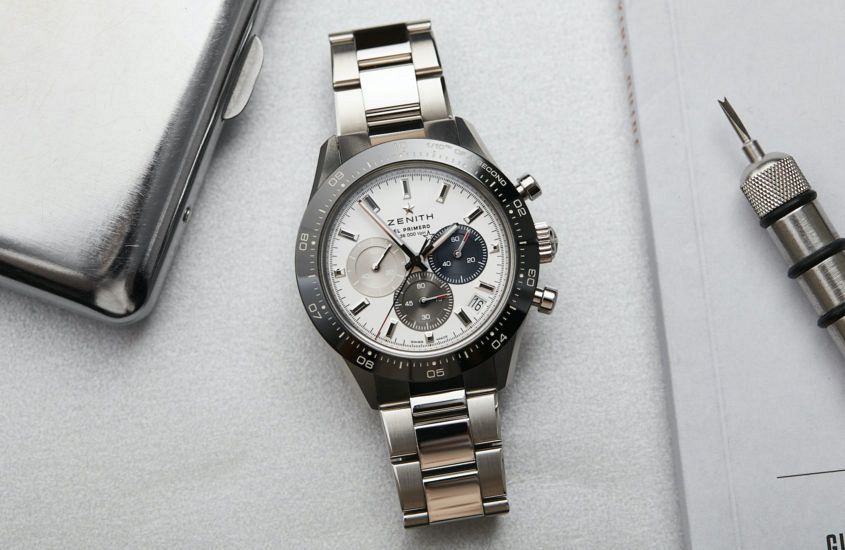 One more thing about the size, which is 41mm: the issue for me with the majority of sports watches is that they're flat out too big. Think of the timeless classics. It's a 40mm trope for very good reason. This is the size that best suits daily requirements of comfort, adaptability, and suitability to action, to movement. The dressiness will surprise you in the metal – this has always been the sleeper charm of the Chronomaster model for me. It is astonishingly well finished, and many components are multifaceted, giving all those beams of light so many surfaces to zing off. The trapezoidal indexes are a great example. Facets for days.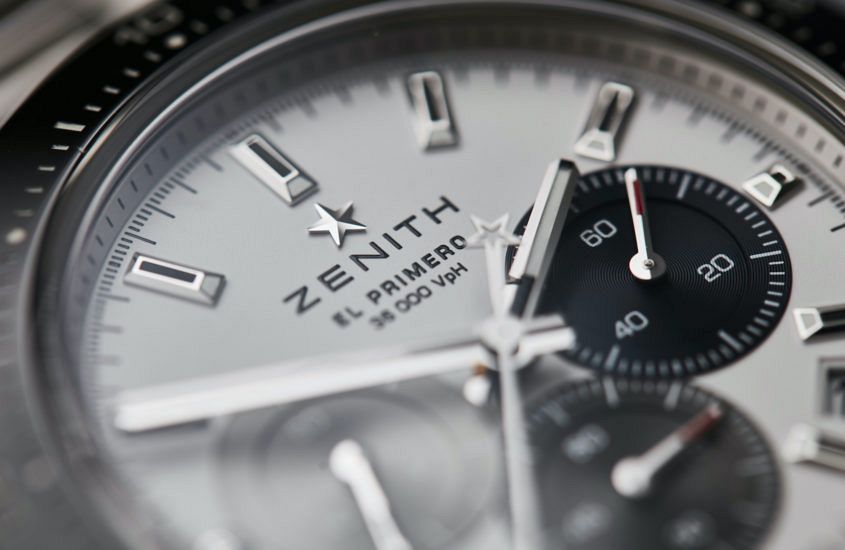 What stood out to me…
The way it locks up as a package. And the impact a bezel can have on making that penny drop moment happen for a watch. Because, nothing much has changed on the dial when compared with the Zenith Chronomaster El Primero, 42mm model. Indexes unchanged, hands unchanged, that classic EP overlapping registers, the applied star logo, the EP name – there's a reminder of the VPH with the 36,000 under it, and 360 markings on the chapter ring to work with the 10th of a second chronograph hand. And boy, does that second hand fly when activated. So Zenith. It all comes together in a coherent and super contemporary way. I have to give a little time to the extra widescreen caseback too. What a spectacular movement, what a reminder of Zenith's chops!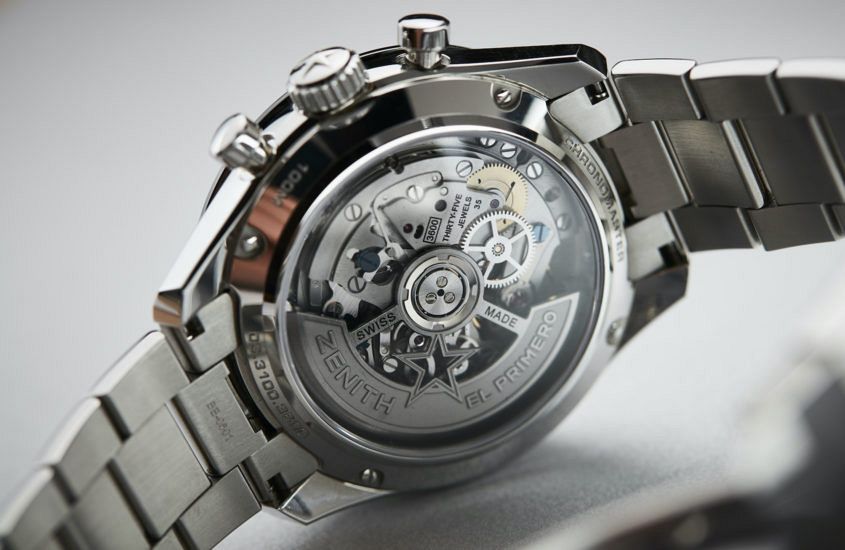 If I could change anything…
The bracelet. It's comfortable and the quality is fine, that's not the problem. Like I said in the video, given the fact that people are already triggered by the bezel, I find it bewildering that you'd add an element that is a replica of a Rolex bracelet with polished centre links, and centre band of the deployant, polished applied logo etc. It's not a dealbreaker, but – to round off my first impressions – they were resoundingly that it's a bridge too far when I first saw it. And that hasn't changed. Others have taken issue with the date window position (as they always do), I like that it reflects the '69 model, rather than the more recent 6 o'clock position.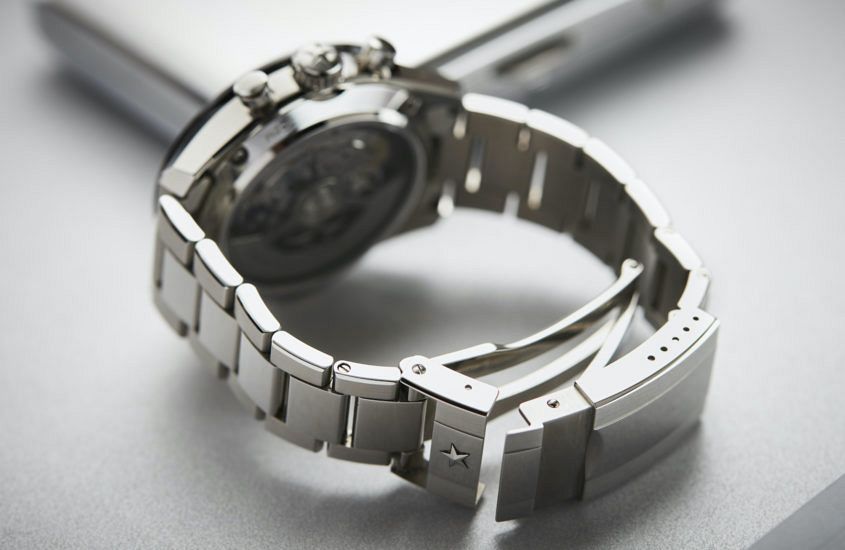 I'd wear this with…
Anything. From a suit, to smart casual to a t-shirt and jeans. The only thing to really note is that the reflective nature of so many elements means it's not a subdued accessory, that will go quietly into the outfit around it. It's going to get noticed.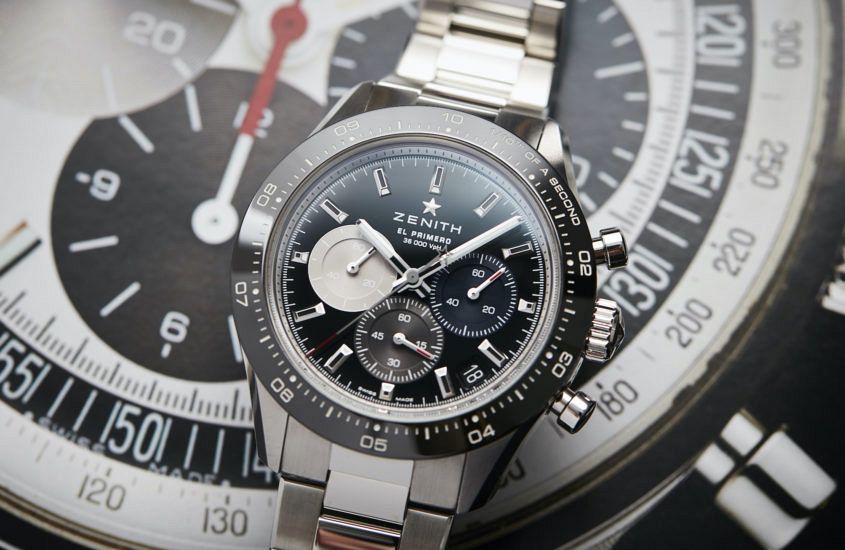 Made in partnership with Zenith. However, the opinions expressed in this article are our own in accordance with our Editorial Policy.