8 ways to let your significant other know you're about to buy a new watch …
Time+Tide
Editor's note: This piece, originally written by Andy Green waaaaaay back in 2017, is one of our most enduring and popular stories. It's easy to see why. My favourite method is one in, one out. But it's all solid advice …
The reality is that watches are luxury goods, so the 'need' to buy them rarely occurs. That means for most, they naturally fall very low (some say too low) on life's list of priorities, and most definitely do not outrank things like kids, mortgages and school fees. And unless your partner shares your passion, I'd gamble and say they don't think that your wrist darlings are as important as you think they are.
So, the perennially thorny question is: "How do I buy this watch with my partner's blessing?"
Forget "Rolex or Omega?" or "Who's in the holy trinity this week?" This is the biggest dilemma for watch lovers. And one that becomes especially important when you've got a burning desire to pull the trigger on a new piece. And what kind of friends would we be if we didn't provide some friendly advice? The worst kind, that's what.
Word to the wise before reading on: you know your spouse better than we do, so pick the best method that works for you.
1 – It's an investment, darling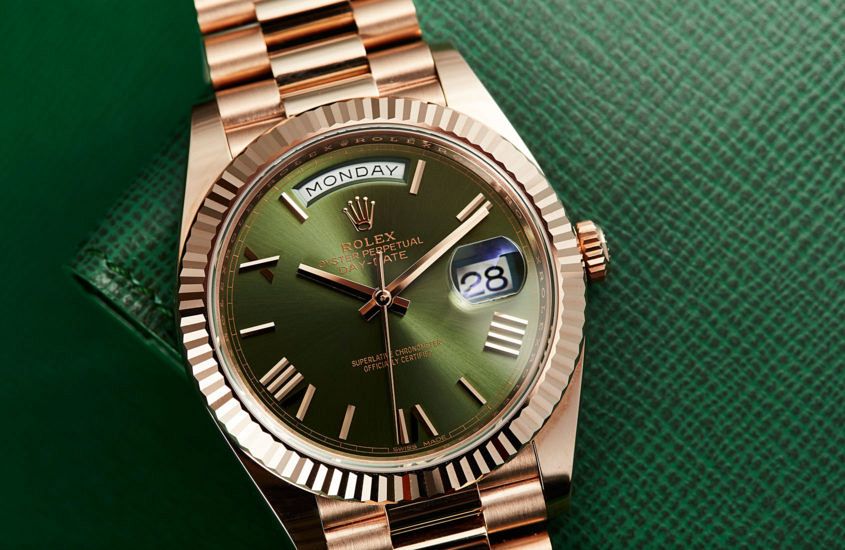 Telling your partner that a watch purchase will be an 'investment', is one of the more popular methods amongst collectors. After all, where better to park your money than a vintage Rolex? Sure, blue-chip stocks pay dividends, but they can't tell the time! We call real dividends being able to wear your investment all year round (Sandra will disagree with you). If you buy right, you might make some money. Our favourite place to start is by talking through some recent Rolex Daytona Paul Newman sales and referencing some recent auction prices. Success with this method relies heavily on your research and examples produced.
SUCCESS RATE: LOW – MODERATE
2 – Passion over price
Our second method, 'passion over price', means knowing the watch inside and out. In fact, you've memorised reference numbers and movements, dials, hands, straps – everything. Basically, you know this watch better than the watchmakers who made it. The goal here is to blow your partner off their feet when you walk into the boutique and are more knowledgeable than the staff. Not only that, you'll also have a watertight case when quizzed on the price. You've really put the effort into researching this piece, so clearly you deserve it.
SUCCESS RATE: MODERATE
3 – Cost per wear
This one's simple and self-explanatory.
(COST OF WATCH / 365 DAYS PER YEAR) / NO. OF YEARS OF PLANNED OWNERSHIP

For example, you buy a $10,000 watch and wear it every single day for 10 years – it works out costing you around $2.80 a day. That's less than a cup of coffee. The numbers don't lie.
The real beauty of this method is that you can fudge the numbers, as most high-quality timepieces are made to last several lifetimes. Do I think it's unreasonable to assume 50 years of wear? No, no I don't. And after all, who's to say you won't live to 125? Calculating your CPW also helps you justify the price you're paying, in case you're having second thoughts. Warning: Calculations may come into question if you own multiple watches.
SUCCESS RATE: MODERATE
4 – 'The Secret' method (live and breathe the watch)
'The Secret' method relies heavily on the power of positive thinking. Visualise the watch on your wrist, imagine the great wristshots you will take. Picture the endless strap combinations you could play around with. Vocalise all of this.
The strategy here is to talk about your grail non-stop, and we mean non-stop – eventually boring your partner to the point of submission (I can personally vouch for this method). Often it goes beyond mere talking — have pictures and reviews at the ready, and litter your phone and computer screen backgrounds. This method takes commitment, and a lot of it.
SUCCESS RATE: MODERATE
5 – One in, one out
This is a very popular model amongst collectors, who, in order to fund their purchase, must sell a piece from their current collection. Naturally, there's the potential for some overlap between purchasing and selling – but no one's perfect. When executed properly, this is one of the best methods we can offer, and is perfect for all you 'flippers' out there. Feel free to play around with different inventory methods, FIFO, LIFO – whatever you like.
SUCCESS RATE: HIGH (until they realise a Patek is more expensive than a Seiko)
6 – Couples' watches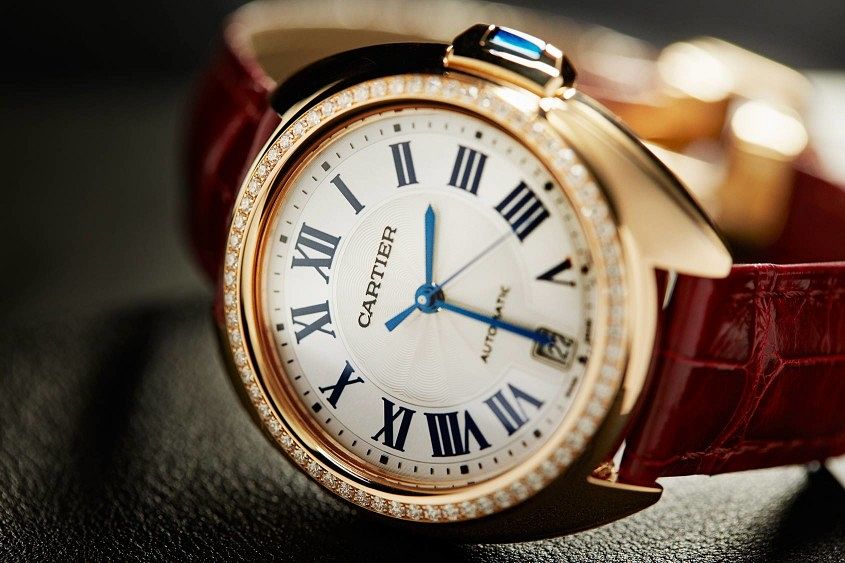 Couples' watches. Yes, the most successful (and safe) method we can offer also happens to be the most expensive. We're not saying go out and buy matching Rolex Day-Dates (although that would be super cute), but it won't hurt the cause by bringing your partner in on the hobby.
In all seriousness, this is the most equitable way to make your purchase. Whether it be matching watches or something else, the only loser with this method is your bank balance. You'll be happy, your partner will be happy. You'll have great couples' wristshots for Instagram — and what serious watch collector wouldn't want their spouse rocking something respectable on their wrist?
The strategic play is to buy a unisex watch you like with an adjustable clasp, the Rolex Submariner, for example, or something that comes on a fabric, or leather strap. For obvious reasons.
SUCCESS RATE: VERY HIGH
7 – Celebrate that moment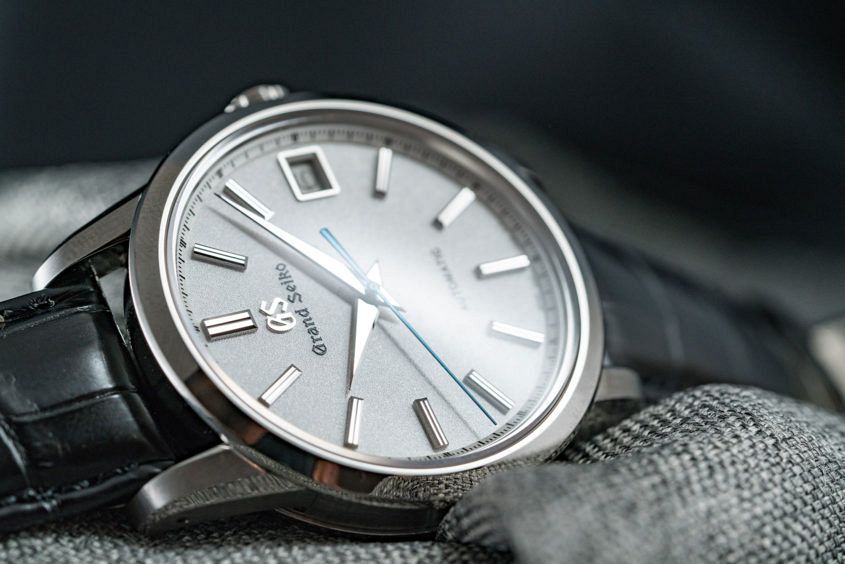 A celebratory piece is purchased to mark a very special occasion. This could be an engagement (preferably yours), an anniversary (any anniversary), a push present (totally a thing), a graduation – or even marking something as momentous as a five year no claims bonus with your insurance company (something that clearly calls for a well deserved Lange).
This is a terrific way to attach some (priceless) sentimental value to your purchase, reinforcing just how special the piece is. After all, how could you sell that Tudor you bought and engraved with your baby's birthday? Or the Patek you bought the day your son was born, (which you will never really own anyway)?
SUCCESS RATE: HIGH
8 – Go rogue
Props to you if you have full discretion over your watch purchases, but for the majority who don't, our final — and most risky — option is to simply go rogue. Yes, sometimes it's better to beg for forgiveness (once non-refundable deposits have been paid) than to ask for permission.
If you do go rogue, you'll need to rustle the funds together. Whether it be making small ATM withdrawals to go unnoticed, syphoning off funds from a second account, or organising a payment plan with a dealer (for example). I've even heard *rumours* of photoshopping a zero or two off the purchase receipts.*
This might work if you collect a relatively comparable watch (e.g. Speedmasters), but don't be surprised if you get caught trying to pass that brand new H. Moser piece off as "something you've had for years".
SUCCESS RATE: VERY LOW *
* Time+Tide does not endorse this method.
Feature image via huffpost.com