8 incredible vintage watches from Vacheron Constantin Les Collectionneurs
Nick Kenyon
I have always found it strange that the majority of watch brands, who rely so heavily on their long history to market their watches, also make it very difficult for collectors to access any information on vintage pieces from that same brand. Admittedly, there are several brands that are able to provide interested owners with archival extracts for their vintage watches, but it is a minority of manufacturers who support enthusiasm for any watches that were not released last Baselworld. One of the brands in this more broad-minded minority is Vacheron Constantin, whose Les Collectionneurs watches have recently arrived at their Melbourne boutique.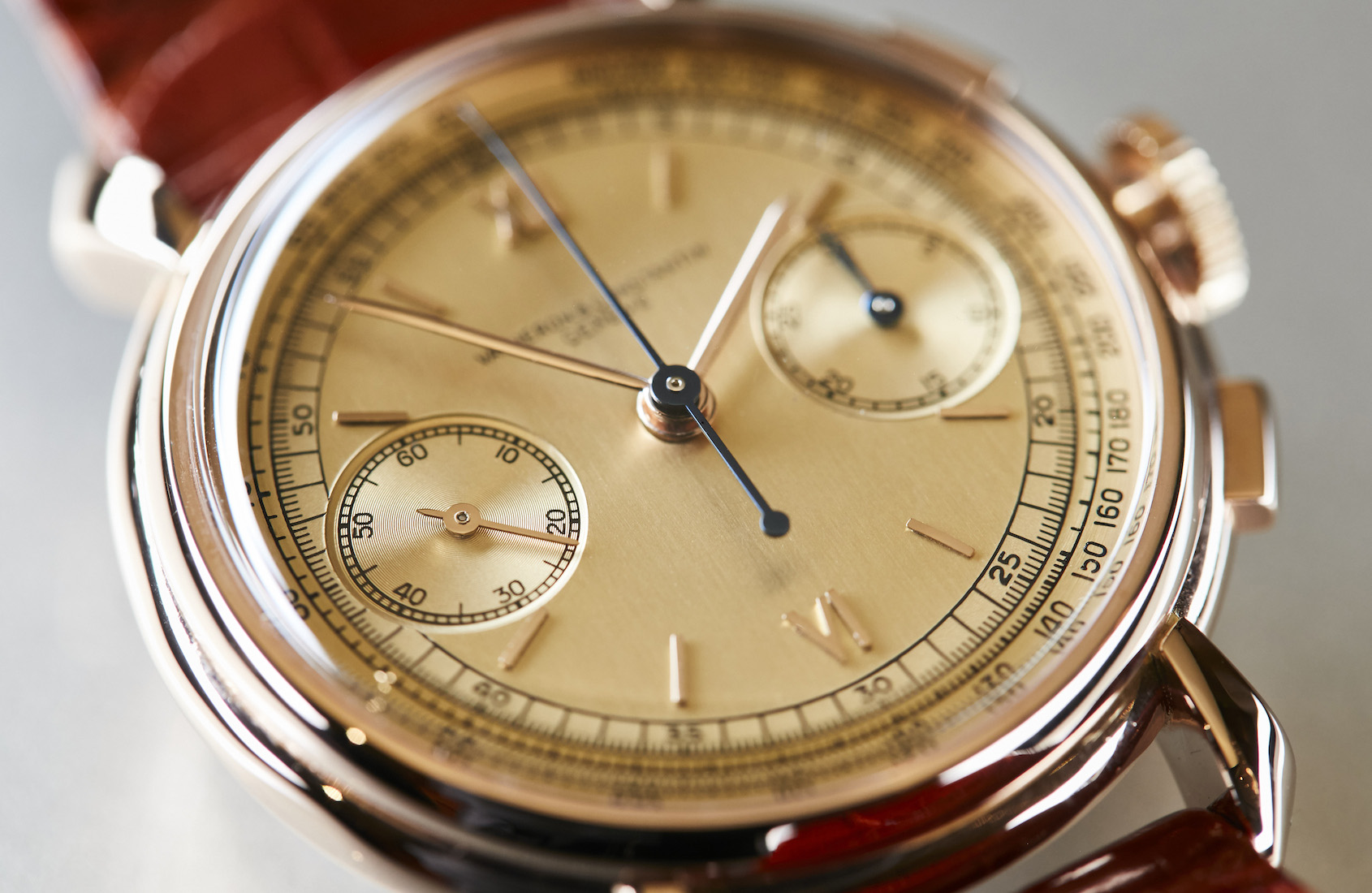 The premise of the collection is that the brand will acquire rare and interesting examples of vintage Vacheron Constantin, either at auction or from private collections, before restoring them at their own manufacture to the best possible condition. From there, these watches are then offered for sale with a certificate of guarantee and a 2-year warranty period, as well as coming with the history of the watch from the Vacheron Constantin archives, outlining when and where the watch was originally sold, period correct details of the case and movement, and the historical context that outline the importance of the piece. Currently in Melbourne, the Vacheron Constantin boutique has eight wristwatches and one pocket watch on display, originally from 1924 to 1953, which are each fascinating pieces in their own right.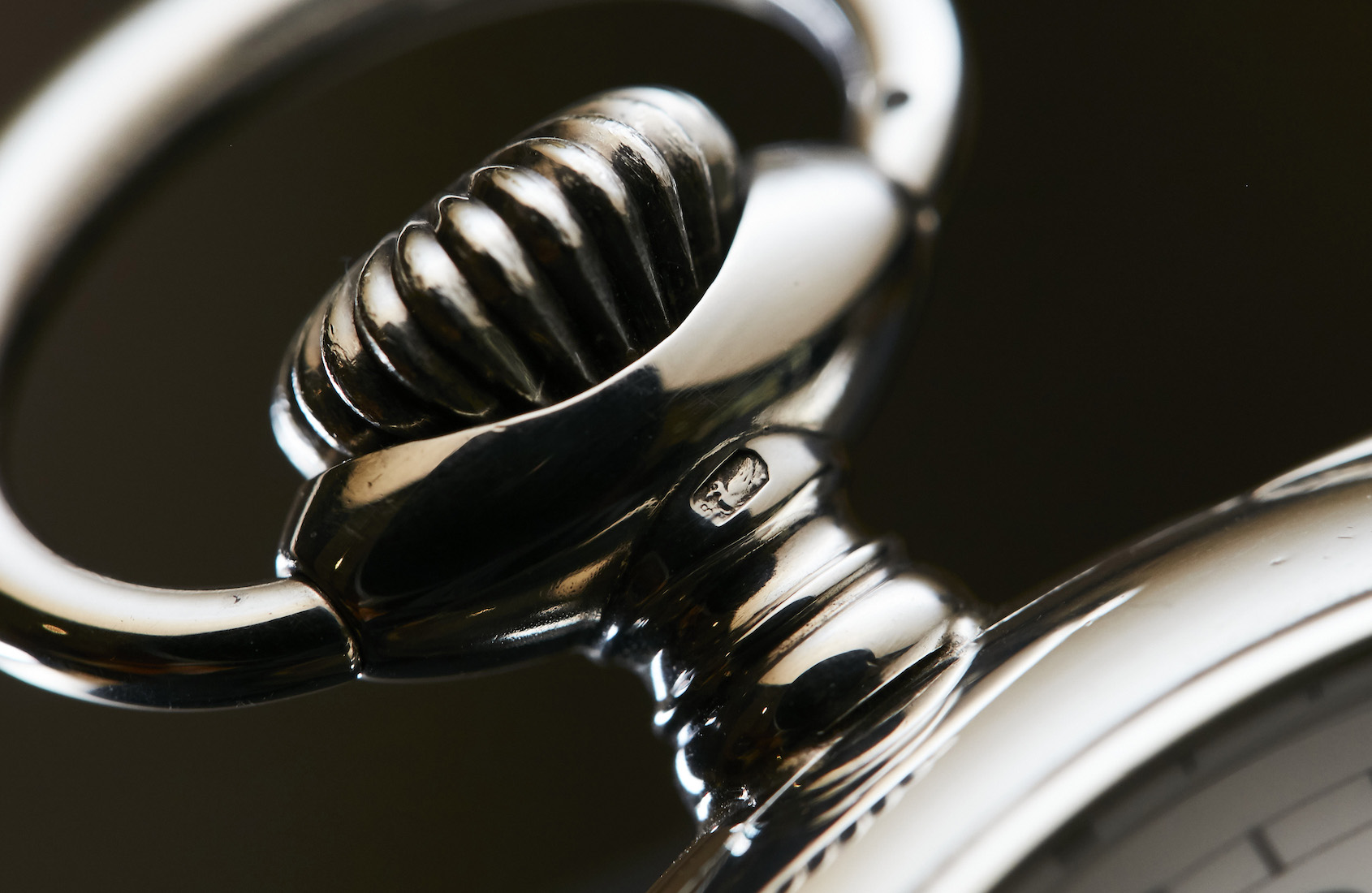 Pink gold chronograph (model 4178) – from 1942
Produced from between the '30s and '70s, this chronograph is contemporarily sized at 36mm, and offers the attractive combination of a champagne dial with blued hands. The effect is stunning, with the thin hands tracing the tachymeter scale in a way that is both articulate and effortless, and the champagne-toned dial complementing the pink gold case. The lugs are also emphasised in a blend of polishing that catches the light, and hard angles that offer structure to their profile.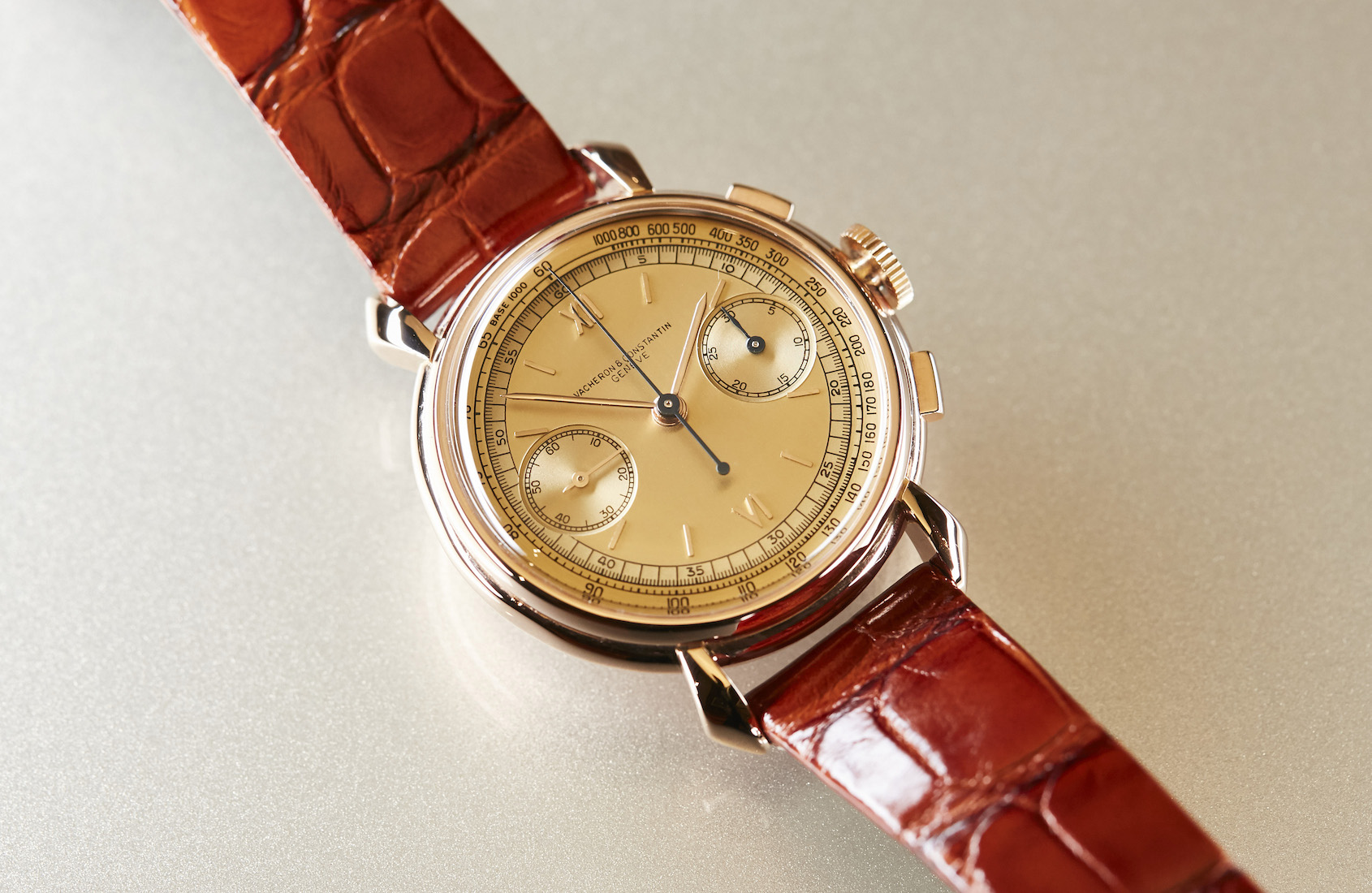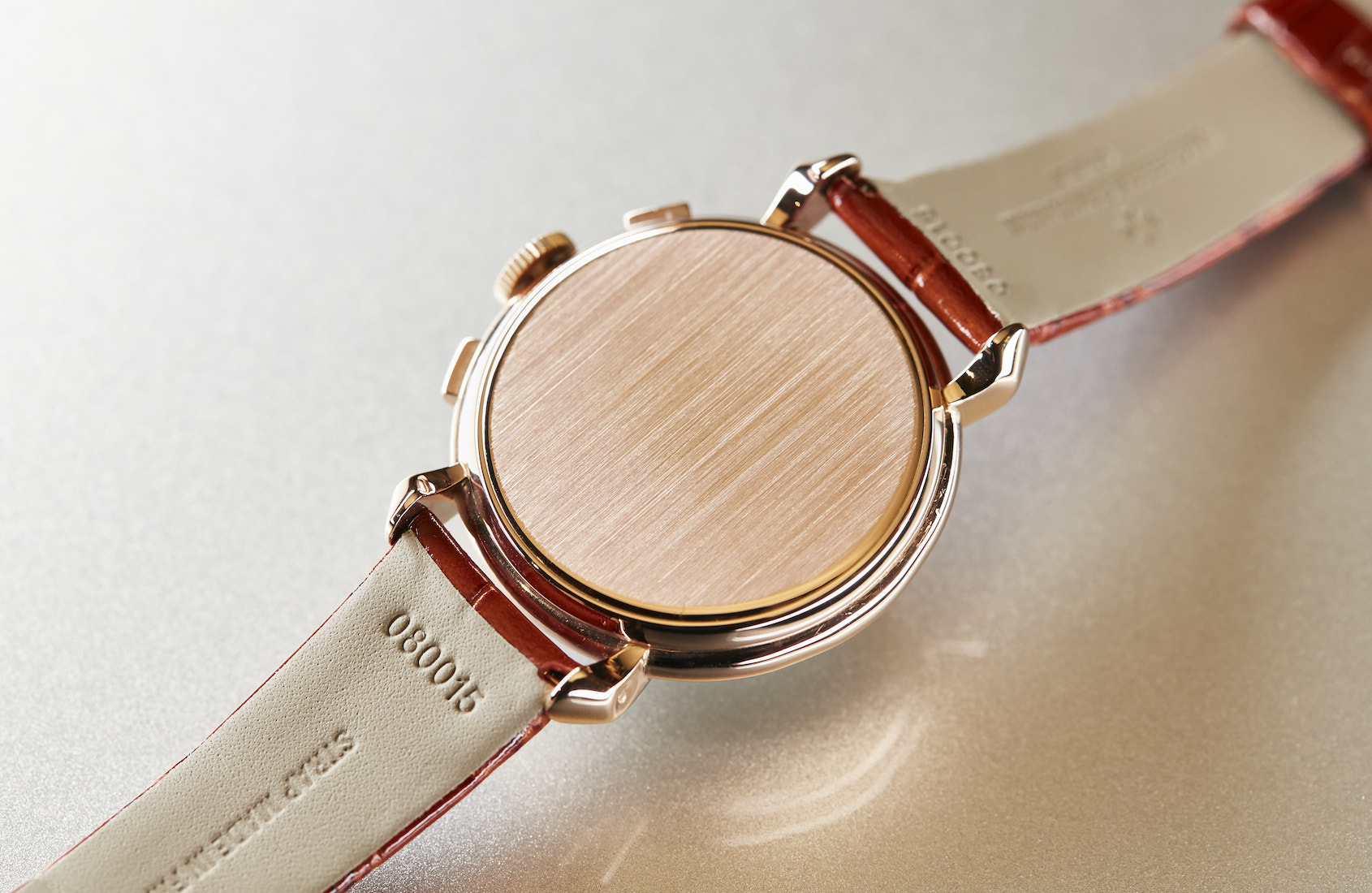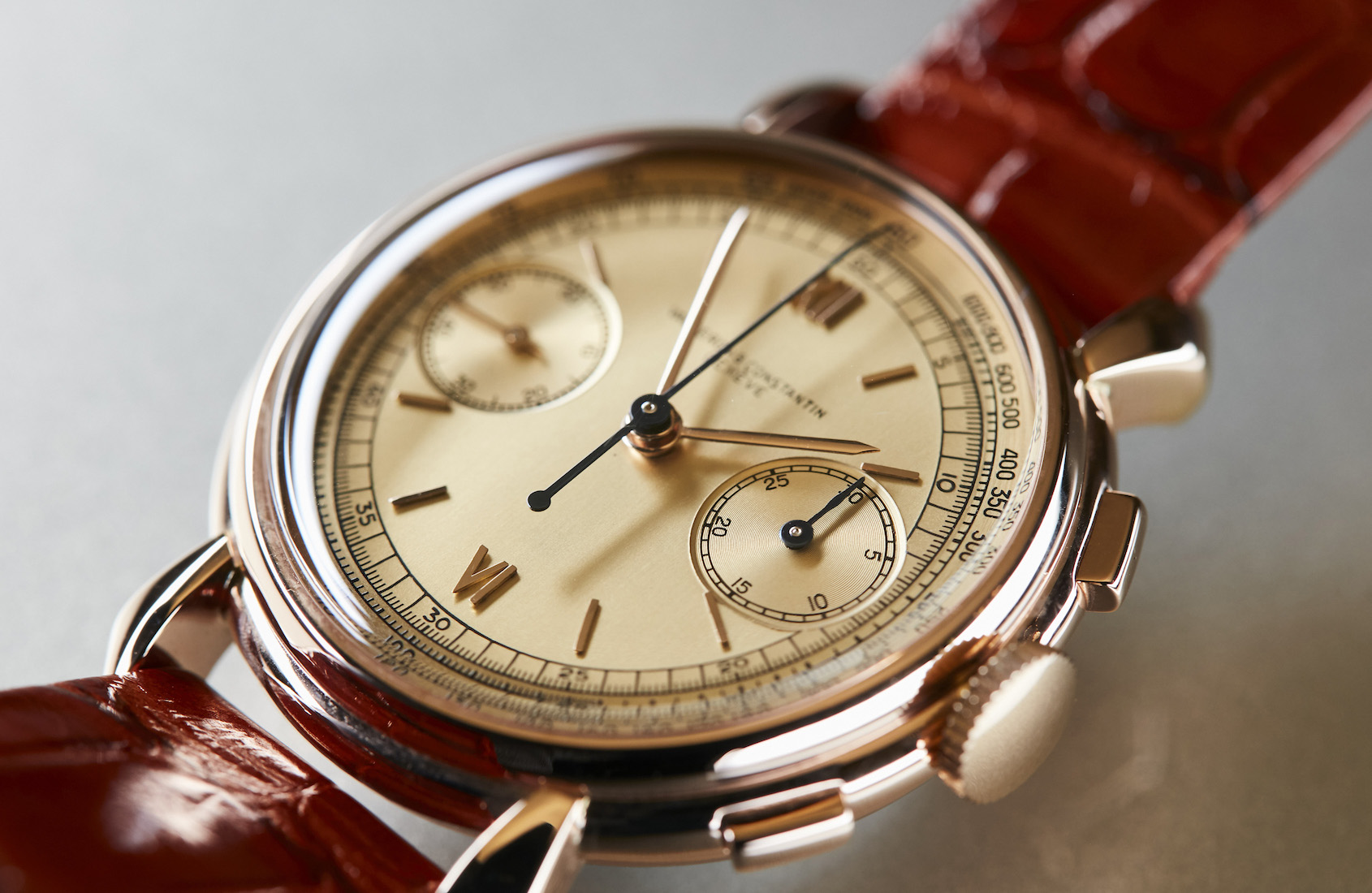 Yellow gold chronograph (model 4083) – from 1940
This dual-register chronograph is exceptionally rare, with less than 10 pieces produced in yellow gold, and features stepped lugs that ooze art deco charm. While only 32.5mm in diameter, the prominent lugs see it wear as a much larger watch, and the white dial, with impeccably crisp markings, contrast well against the coloured metal case.
Pink gold wristwatch (model 4361) – from 1946
To be totally transparent, this is my favourite watch from the Les Collectionneurs collection. At 35.5mm in diameter, the concentrically brushed pink gold case, interrupted by the highly polished tops of the claw-shaped lugs, makes for a visually arresting design. The obelisk-shaped indexes, with the long pencil hands, are emblematic of mid-century watchmaking, with a beautifully proportioned small-seconds to boot. The final point of note was that this watch was originally sold in Berlin in 1946, which put it in a time and place that if the watch could talk, it would have an interesting story to tell.
Yellow gold triple calendar (model 4240) – from 1945
This exact reference was updated and re-released in 2017 by Vacheron Constantin, thanks to its timeless interpretation of arguably the most practical wristwatch complication. With two apertures for the day and month indicators, the date is shown via an arrow-tipped centrally mounted hand. At 35mm in diameter, the proportions of this triple calendar are much better balanced than almost any contemporary interpretation of the complication.
Pink gold wristwatch (model 4323) – from 1945
This piece is the smallest of the Les Collectionneurs watches currently in Melbourne, at 31mm; however, it also features prominent tear-drop lugs soldered to the case, which see the lug-to-lug length increase significantly. Originally sold in Istanbul, this watch also features small-seconds at the 6 o'clock position, and applied gold hour markers.
Silver Pocket Watch – from 1942
This is a classic example of a mid-century pocket watch, with a pretty special movement. Cased in 58.5mm of silver, this chronometer rated pocket watch features an enamel dial with printed Arabic numerals, a nicely proportioned small-seconds, and blued steel hands. Beneath the dial, the movement features a Guillaume balance wheel that is constructed from both brass and anibal, which mitigates the effects of temperature variation on the accuracy of the movement. Prior to the invention of the Guillaume balance wheel, for every temperature change of 1 degree Celsius, the movement could slow up to 11 seconds per day. In this pocket watch, the duck rather than the devil is in the details, with a hallmark on the case showing a waterfowl almost too small to see with the naked eye.
Yellow gold wristwatch (model 4217) – from 1949
This 33.5mm yellow gold piece is arguably the archetypal expression of a wristwatch. It tells you everything you need to know, and nothing you don't, via a design format that is as considered as it is distilled. The black dial is rich and glossy, and the yellow gold hour markers are beautifully faceted.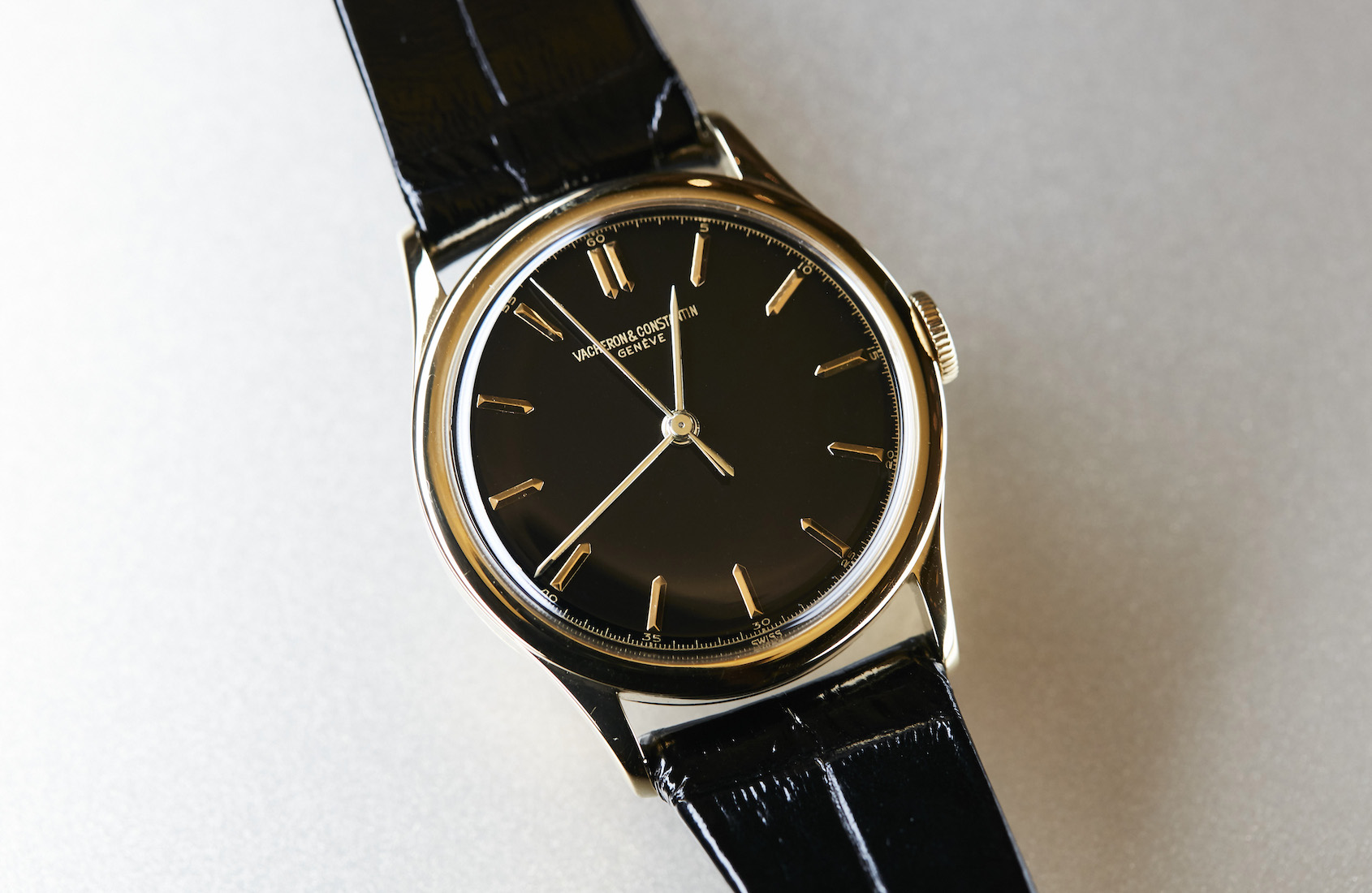 Yellow gold wristwatch (model 4888) – from 1953
This watch is the smallest piece in the collection at a conservative 29.4mm by 26mm, but offers significant detail in limited real estate. The lugs extend over the case in a soft curve, and pyramidal indexes and a square small-seconds dial interrupt the white tapestry striped dial.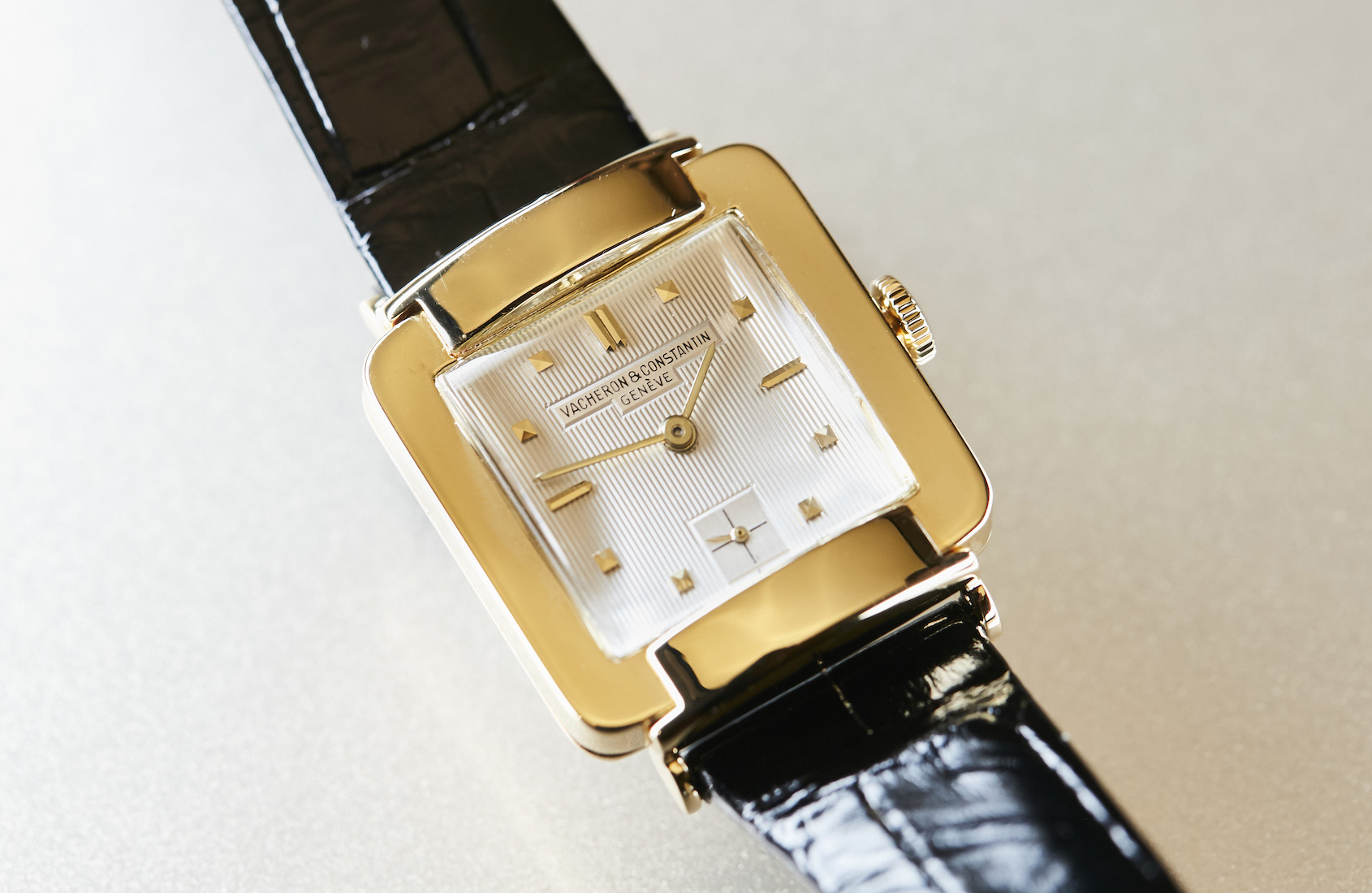 The Les Collectionneurs pieces are currently on display at the Vacheron Constantin boutique, 88 Collins Street, Melbourne.