EDITOR'S PICK: 7 of the best digital watches from A. Lange & Sohne to Gucci
Luke Benedictus
Digital watches are generally overlooked by the tastemakers of the horological elite, but we don't think that's really fair. Not only do they provide an interesting way of communicating the time that is easier to read (just ask your child), but they're also a little more unusual and cut through the sea of analogue watches that we are used to seeing everyday. Because while you obviously have a range of digital watches that tell the time via an LED screen, there are also some seriously cool mechanical digital watches. So with that in mind, we thought we'd take a look at some of the best digital watches of 2020, which range from a few hundred dollars to a few hundred thousand dollars.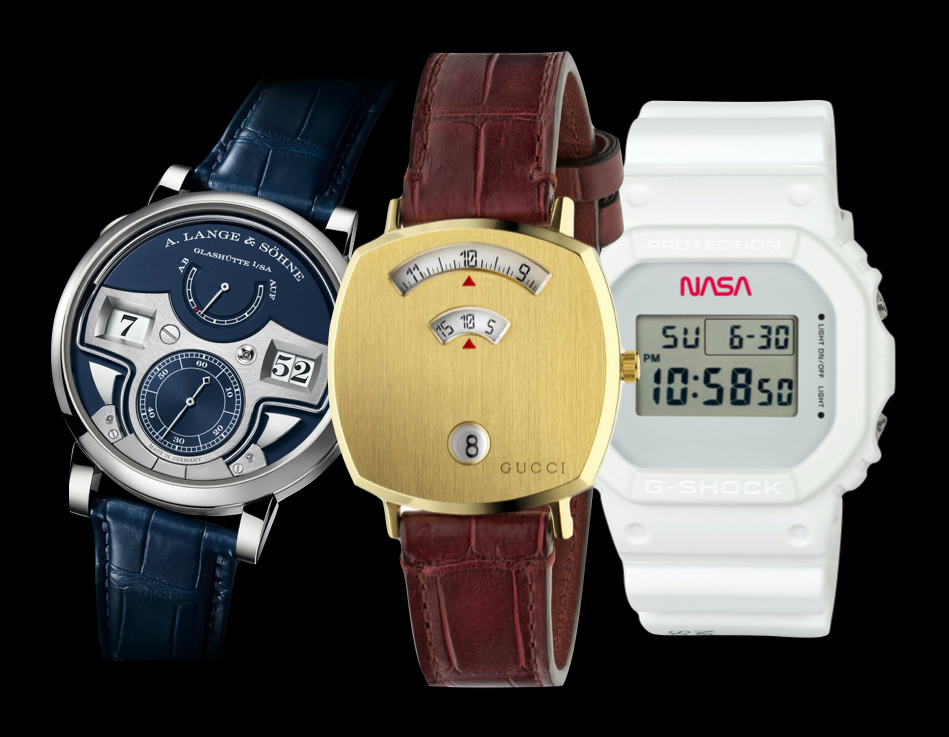 CASIO G-SHOCK DW5600 NASA LIMITED EDITION
There's no shortage of watches clinging onto a legacy of space travel, but if any of them would be relevant in a modern world, then it would be a G-Shock. This limited edition DW5600 is clinically eye-catching, with its pure-white case and integrated rubber strap, smoothing over the usual bulk of G-Shocks. Pops of colour with the NASA logo and US flag complete a package fit for any space cowboy.
Ref No. DW5600, the case size is 48.9mm, case material is resin and the movement is the 3459. Price: $130 USD
A. LANGE & SÖHNE ZEITWERK MINUTE REPEATER
This is the digital watch as art. For while it displays the time with digits instead of hands, the watch is completely mechanical and pulls off the feat without an LCD screen or battery. To really show off , A. Lange & Söhne have combined this wizardry with a minute-repeater complication that broadcasts the time through a flurry of chimes. As the price tag suggests, this is haute horlogerie clad in a white-gold case.
Ref No. 147.028, the case size is 44.2mm, the case material is white gold and the movement is theL043.5. Price: $449,000 EUR
Q TIMEX REISSUE DIGITAL LCA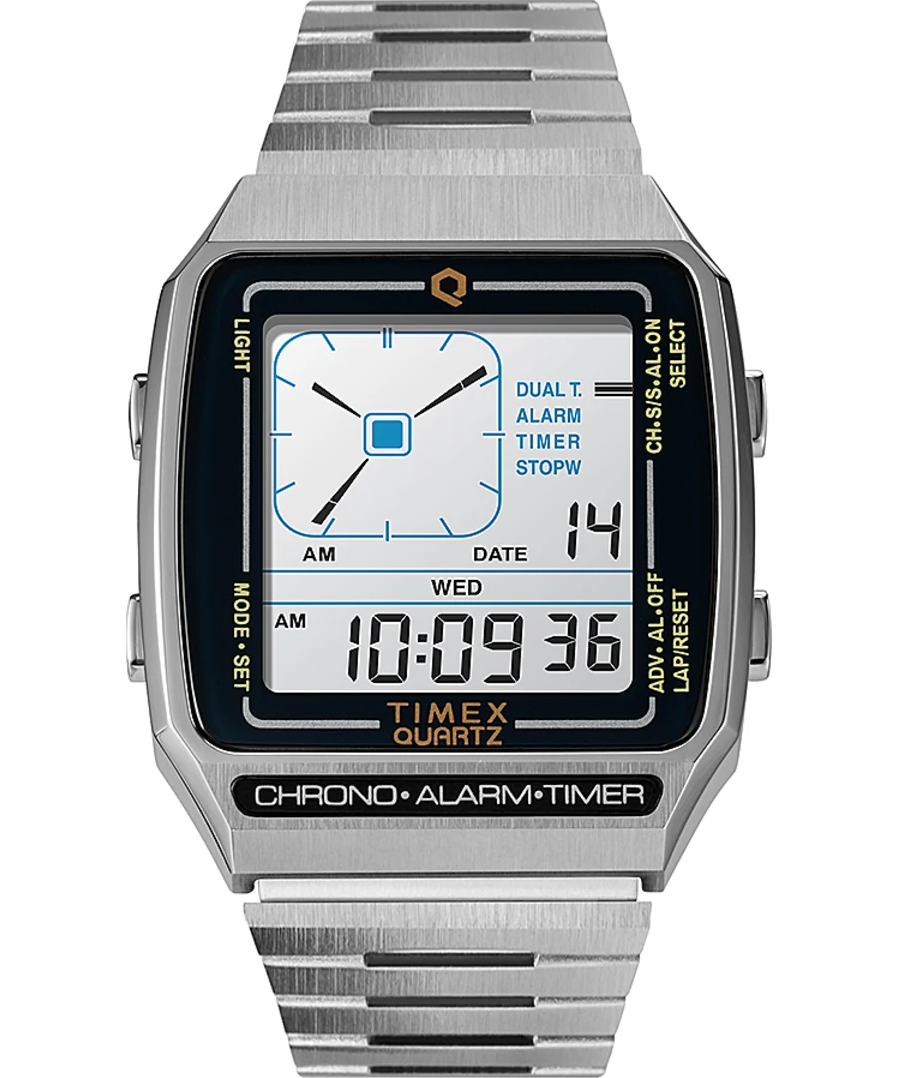 Of all of Timex's recent retro reissues, this 32.5mm Digital LCA is by far the most unsung and easiest to mistake with its late-'80s forebears. Complete with single-bulb backlight and analogue-digital hybrid displays, it's available in either stainless steel or a groovy gold-tone case with brown dial surrounds for the ultimate retro vibe. The bracelet may pull a few hairs, but sometimes love has to hurt.
Ref No. LCA-32.5, the case size is 32.7mm, the case material is steel and the movement is quartz. Price: $149 USD
CASIO GBX100-2D
If you're a surfer, you need to know what the tide is doing. This watch gives you that info at 3300 locations around the world, along with a host of training measurement functions (speed, pace, lap-time etc) and a soft urethane band with slits to allow for the draining of water or sweat. Best of all is the vibrant oceanic green case that'll make you want to get in the water fast.
Ref No. GBX100-2D, the case size is 46mm, the case material is resin and the movement is the 3459. Price: $399
GUCCI GRIP
Gucci isn't about subtlety. The mega-brand's predominant flavour these days is more about fantastical envelope-pushing with a decidedly '70s swagger. Occasionally, that exuberance filters down into their watches. This quartz-powered, cushion-shaped oddity certainly turns heads. Yes, it looks suspiciously like a set of bathroom scales, but its digital display, spread across three windows, is neat, novel and easy to read.
Ref No. YA157402, the case size is 35mm, the case material is yellow gold PVD and the movement is a Ronda quartz. Price: $2745
HAMILTON AMERICAN CLASSIC PSR DIGITAL QUARTZ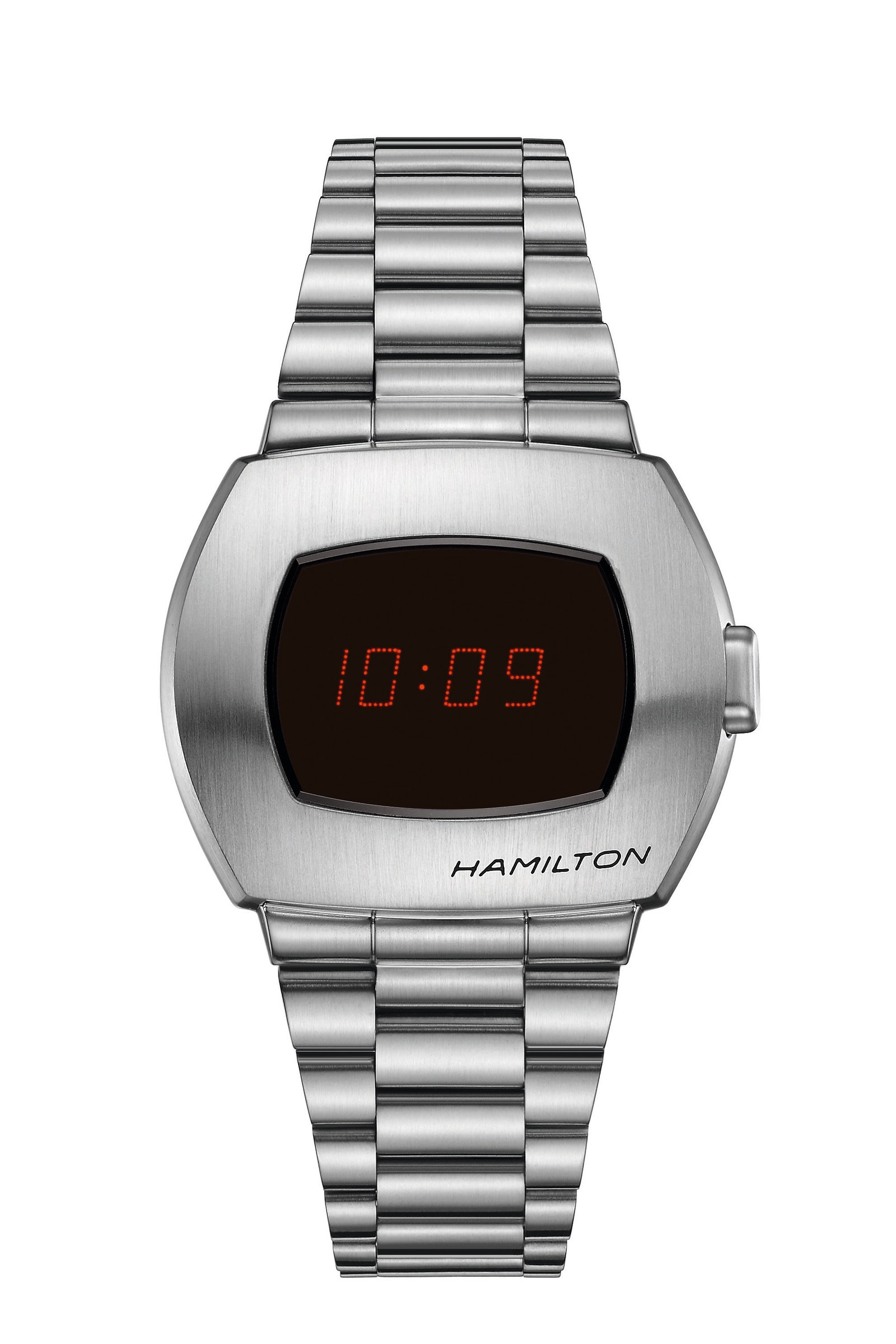 Hamilton has revived the retro- futuristic piece worn by Roger Moore as James Bond in Live and Let Die. The world's first electronic digital wristwatch was lauded at its launch for its revolutionary space-age look and red L.E.D digital display. Based on a concept clock that Hamilton had created specifically for Stanley Kubrick's interplanetary opus 2001: A Space Odyssey, the design was startlingly original and will continue to turn heads today.
Ref No. H52414130, the case size is 40.8mm, the case material is steel and the movement is quartz. Price: $745 USD
CASIO G-SHOCK FULL METAL GRID TUNNEL GMWB5000CS-1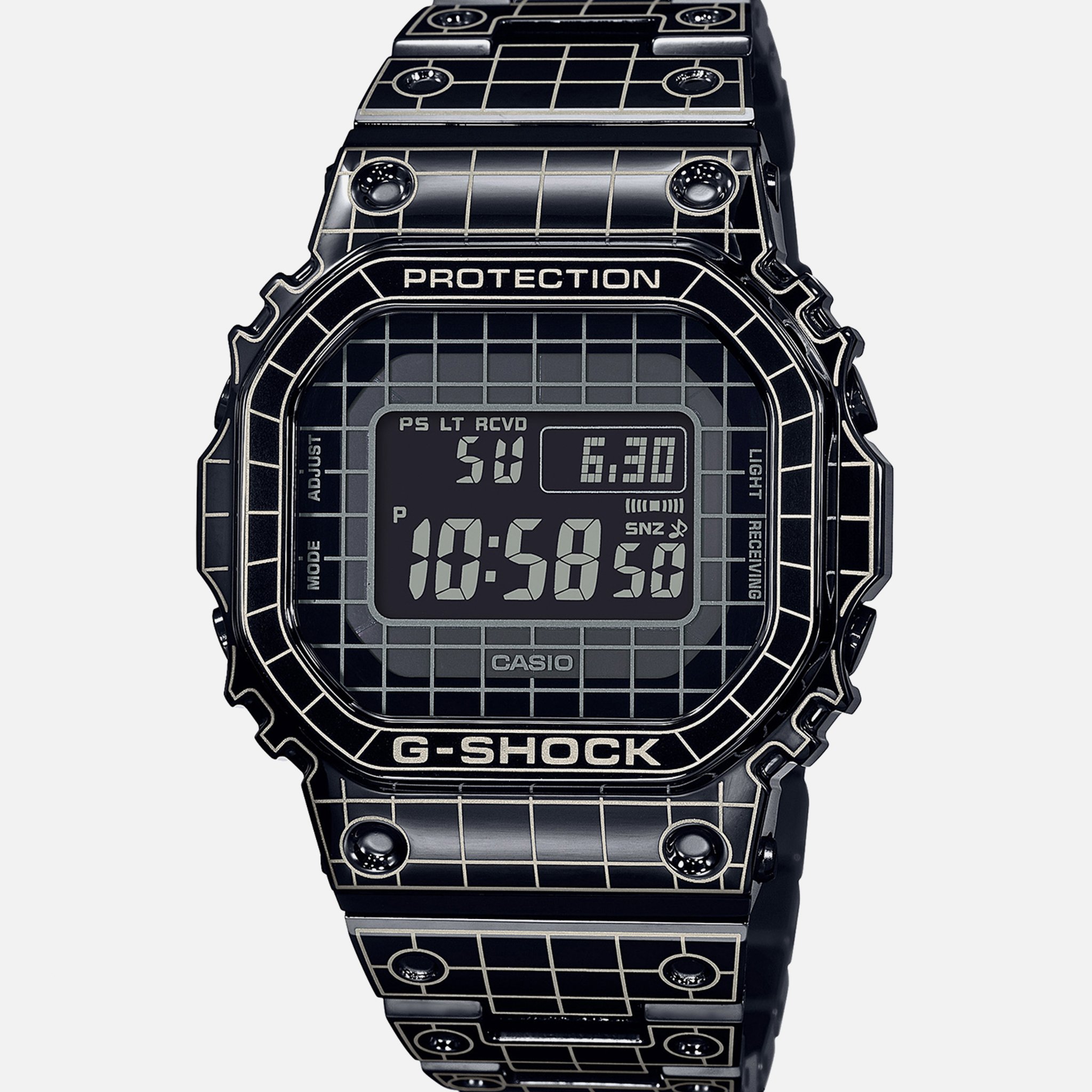 Spending more than a thousand dollars may sound extreme for a G-Shock, but not here. The Tron-like 'Grid Tunnel' e ffect isn't some cheap paint job, but deeply laser-etched into the black IP-coating of the steel case and bracelet, epitomising retro-futurism in a way that somehow isn't tacky in the slightest. It also packs one of Casio's best movements with seemingly limitless features and essential functions.
Ref No. GMWB5000CS-1, the case size is 49.3mm, the case material is steel and the movement is the 3459. Price: $1399