7 crazy creative Seiko mods that don't look like *ahem* Swiss steel sport watches
Nick Kenyon
If you aren't across Seiko modding, that's fair enough. While popular in some circles of the watch community, it certainly isn't a mainstream practice, despite the level of fervour of its disciples. Earlier in the year we took a look at a few pretty interesting mods that had been made, including with painted dials, ceramic bezels, skeletonised handsets and more. But there is a common theme in a lot of Seiko mods – they've been changed to look like certain stainless steel sports watches. While it's a budget approach to avoiding a waitlist, we wanted to shine the spotlight on a few of the more inspired mods, that open the sports watch rule book only to set it on fire. Here are a few creative Seiko mods that caught our eye recently from @seikomods.
Supernova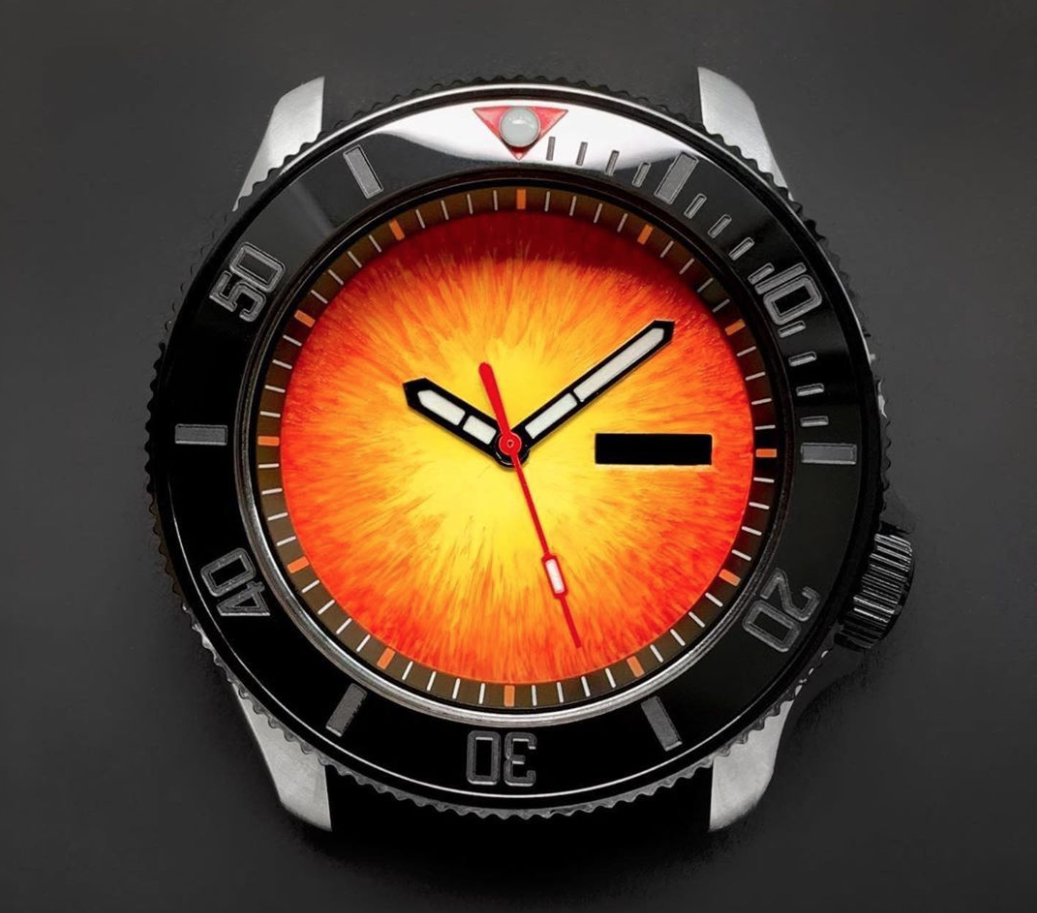 The polished ceramic bezel is the perfect frame for this red-hot dial. It has been hand painted with a gradient of colour that begins with bright yellow in the centre of the dial and transitions to fire-poker red around the minute track. The other details I like are the black and red hands with high-contrast white lume filling all three of them.
Underwater adventures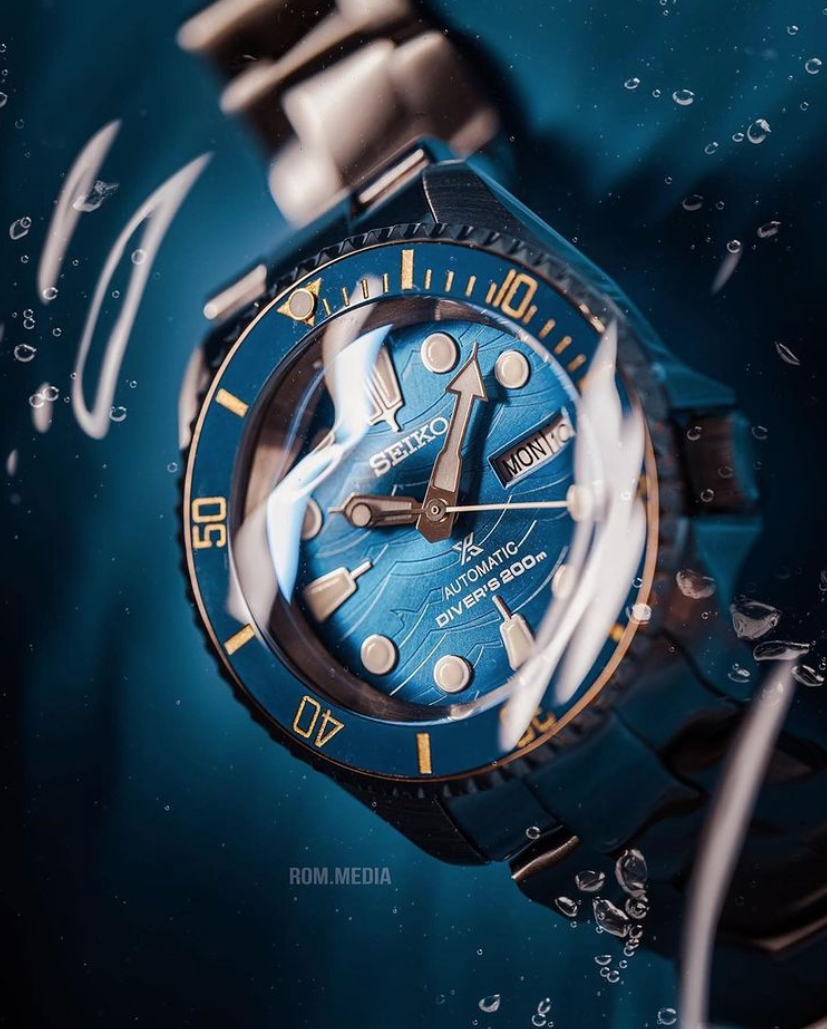 The Seiko Save The Ocean collection is one of my favourites from the brand, which looks to be the foundation of this attractively designed diver. The blue ceramic bezel with gold highlights matches very nicely with the wave-patterned dial and the lume pops against the metallic blue.
Purple haze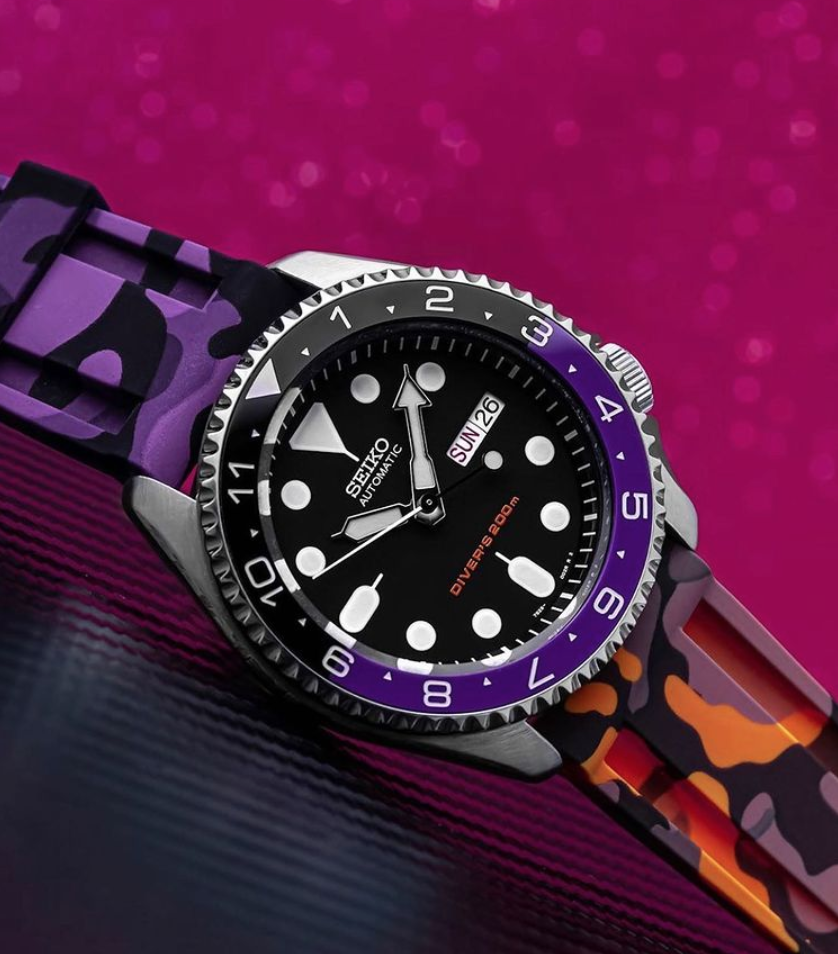 This funky purple number dials up the colour combinations to 11. The camo-patterned rubber straps look great with the purple, orange and black tones, and nicely matches up with the black and purple 12-hour bezel.
Ring of fire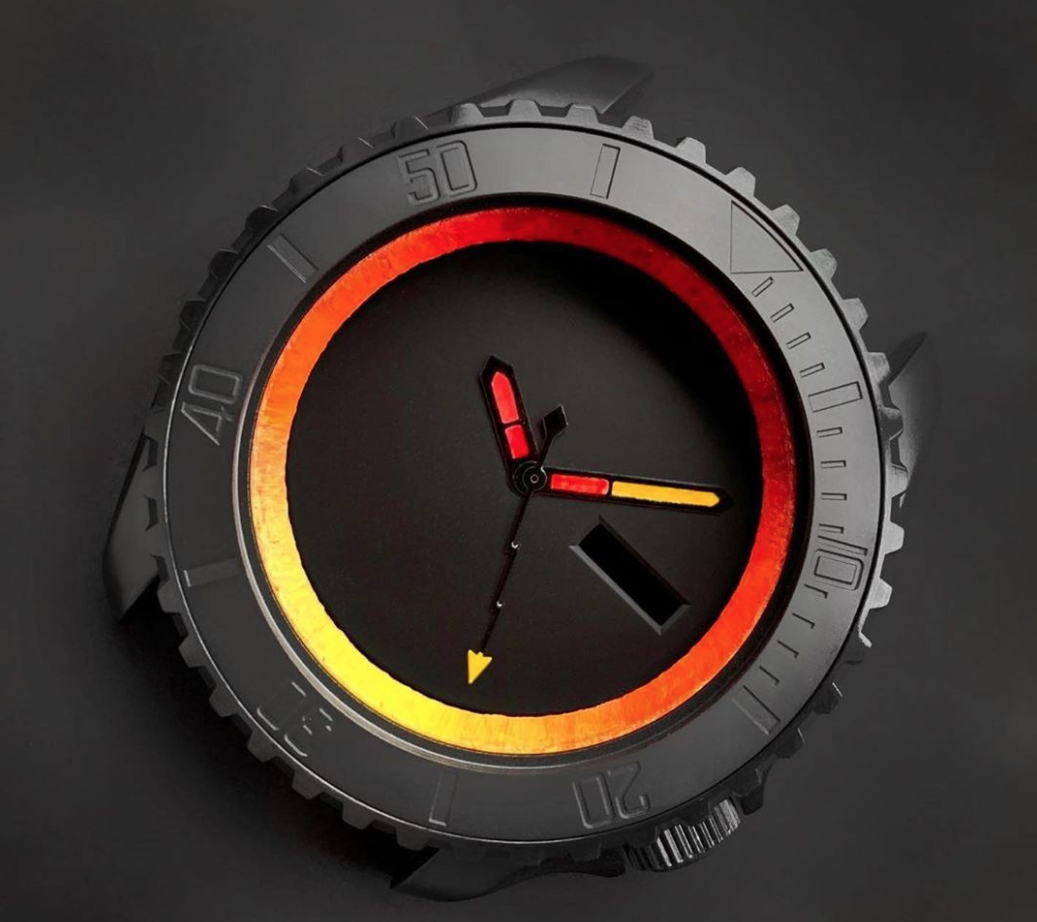 Another hand-painted dial by @dial.ogs, however this one uses colour a little more sparingly, while still in the same tonal palate. The matte black across the rest of the watch, including the dial, bezel and case maintain a low profile, and contrast wonderfully against the brightly coloured hands and chapter ring.
Ice ice baby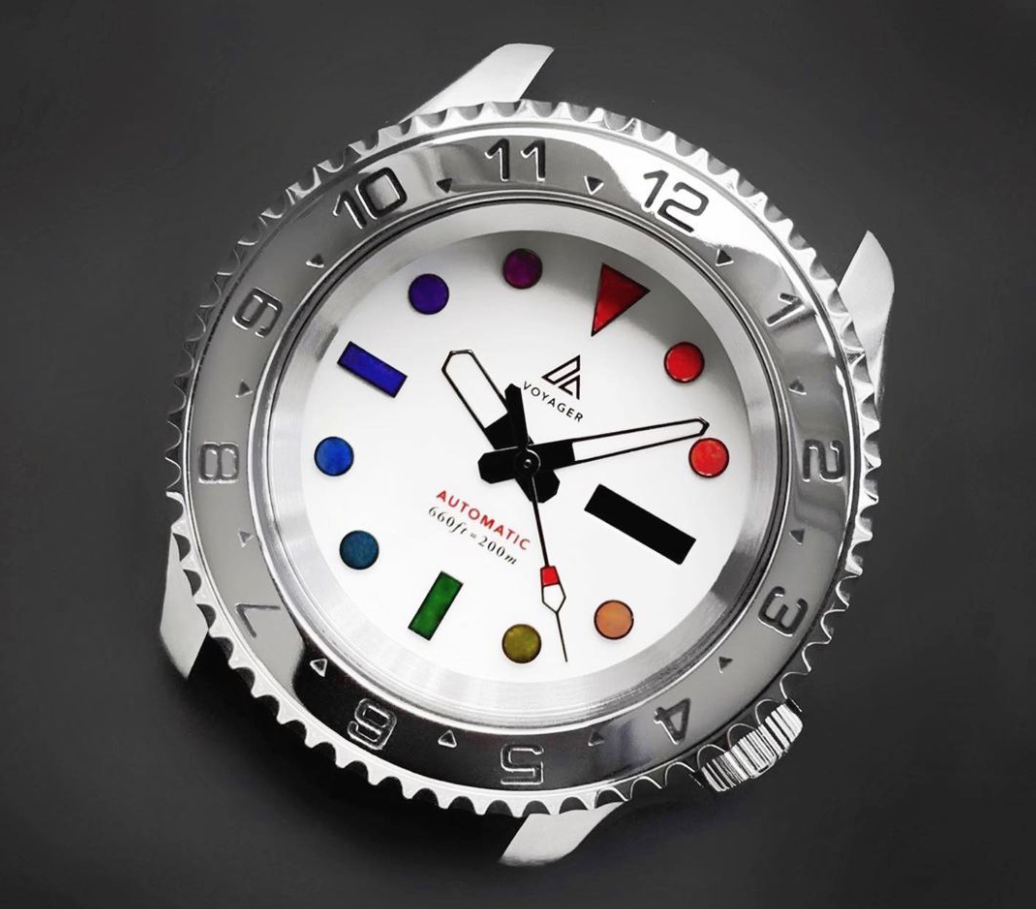 Against such a stark white canvas, any colour will pop, and these hour markers certainly do. With skeletonised hands and a chrome-like silver bezel, this thing demands attention.
Stealth bomber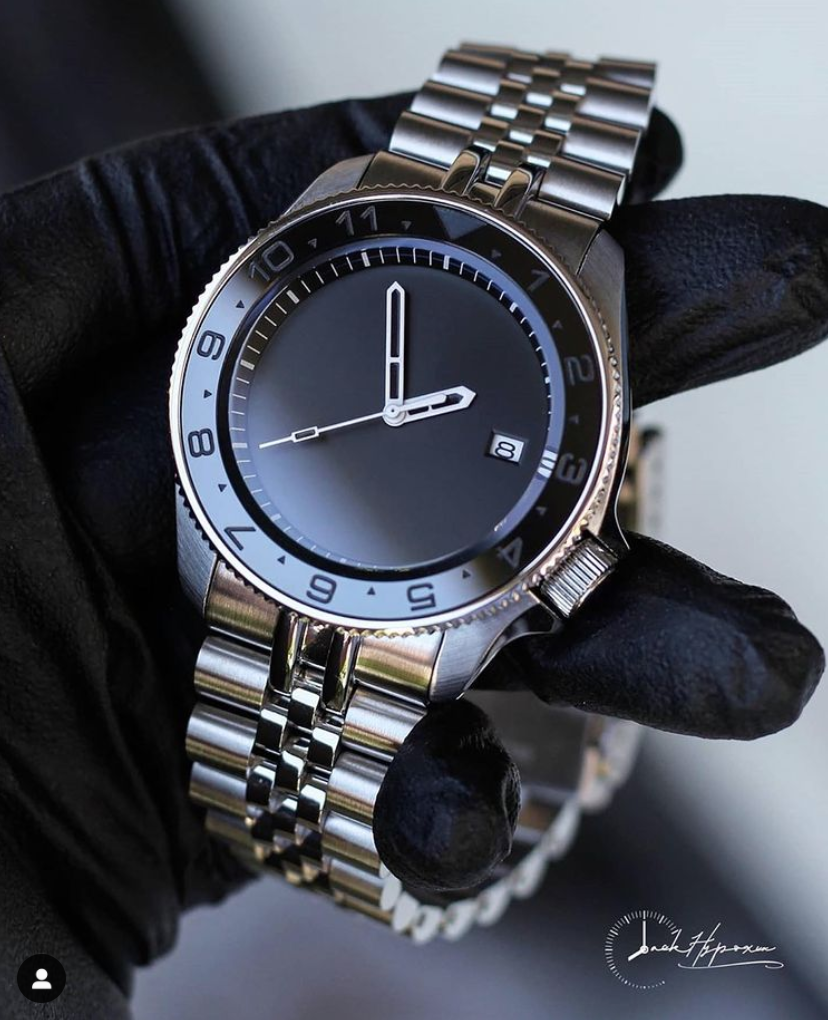 Black on white is a tried and true combo, and the white skeletonised hands of this mod are seriously eye-catching against the deep black dial. Another strong point of contrast is the polished ceramic bezel that works well in tandem with the matte black dial.
Colour wheel
Against the frame of a matte black case and bezel, the full spectrum of colours that make their way around the chapter ring are absolutely lovely. The attention to detail given to the lightning bolt seconds hand is another winning element.