How could a humble watch bracelet win a watch fair? The Hublot Big Bang Integral just did exactly that, but why? How?
Andrew McUtchen
OK, let's dispense with any hype and get down to it. Sixty per cent of watches are sold on a bracelet and this is a fact that Hublot are finally set to take advantage of with the Hublot Big Bang Integral, a new collection, freshly launched at the LVMH fair in Dubai in early January.
But first, if we've set a tone of #realtalk, let's address a glaring contradiction. Doesn't the very concept of a Hublot Big Bang with a metal bracelet jar with the original vision for the Big Bang? Which was to demonstrate the 'Art of Fusion' by attaching a rubber strap to a precious-metal case? A quarter of a century later, the model has grown into such an entity in its own right that it can now evolve without letting the original concept down in any way, opening the way for the Hublot Big Bang Integral.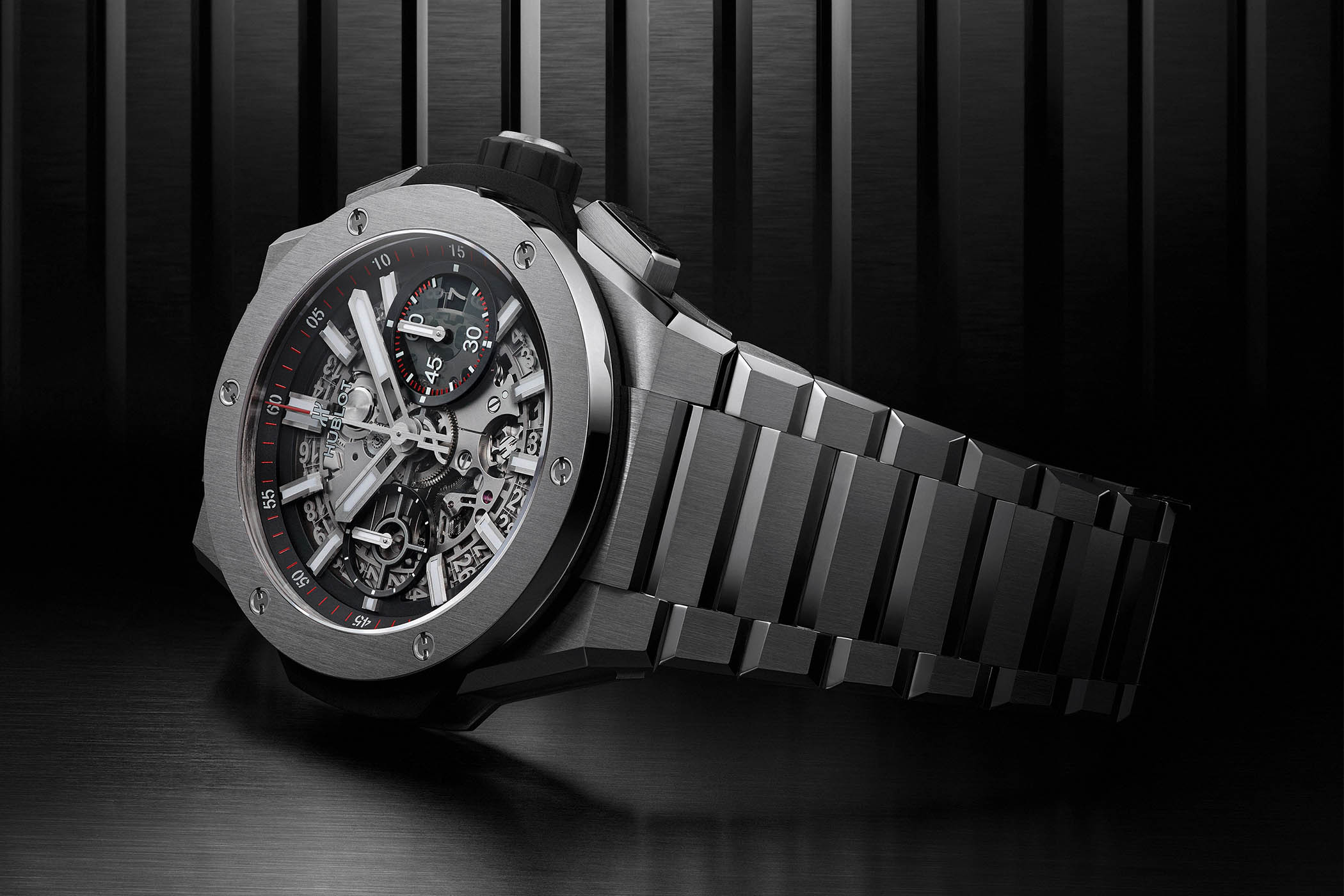 A Hublot Big Bang with a metal bracelet was always going to happen, regardless of the popularity of the original version. However the reason for the long wait (this single component has taken no less than three years of exhaustive research and development) is telling. Because it couldn't just be any integrated metal bracelet; it would have to be something of extraordinary and immediately apparent quality.
The challenge for Hublot designers was to create a bracelet that would steal the show when it was released, and this is exactly what happened at the LVMH fair just a few weeks ago. Let's not fuss around and get into the very detail that caused a room of usually hype-weary journalists to unanimously – if you'll pardon our language here – utterly lose their shit. One by one, they rolled their wrists with the now non-rubber bracelet family attached to their arms and reached for superlatives.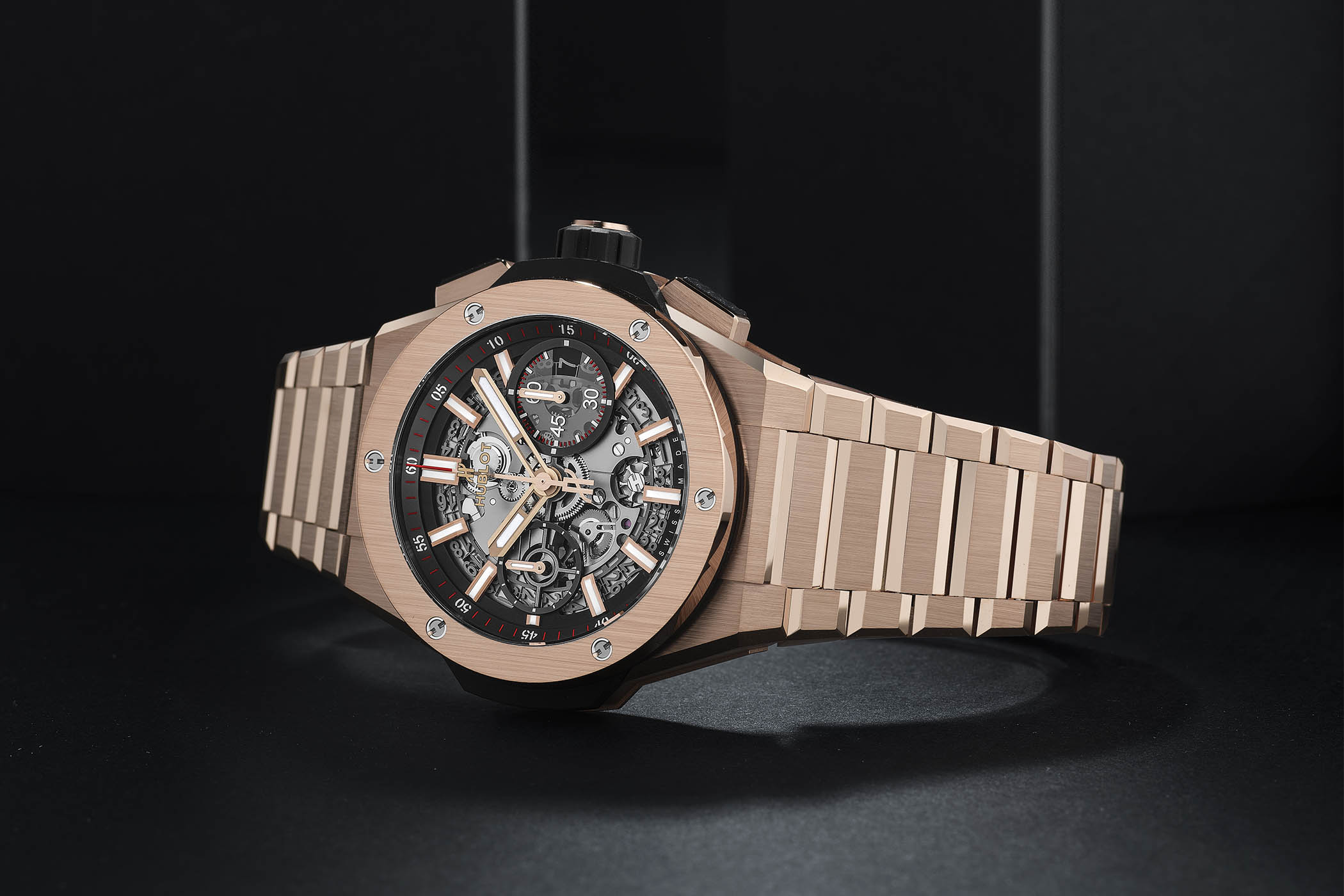 What makes this integrated bracelet such a revelation? The best possible answer is in its tactility on the wrist, which cannot be communicated through words. Heavy. Sparkling. Exciting. Expensive. The more technical answer is in its uncompromisingly luxurious take on the component. The links look to be a millimetre or so thicker than standard (though not chunky at all, which is an achievement) and are faceted with polished chamfered edges; what this creates as you move your arm with the watch attached is a sparkling light show, with a polished surface continuously changing its slant on lighting conditions.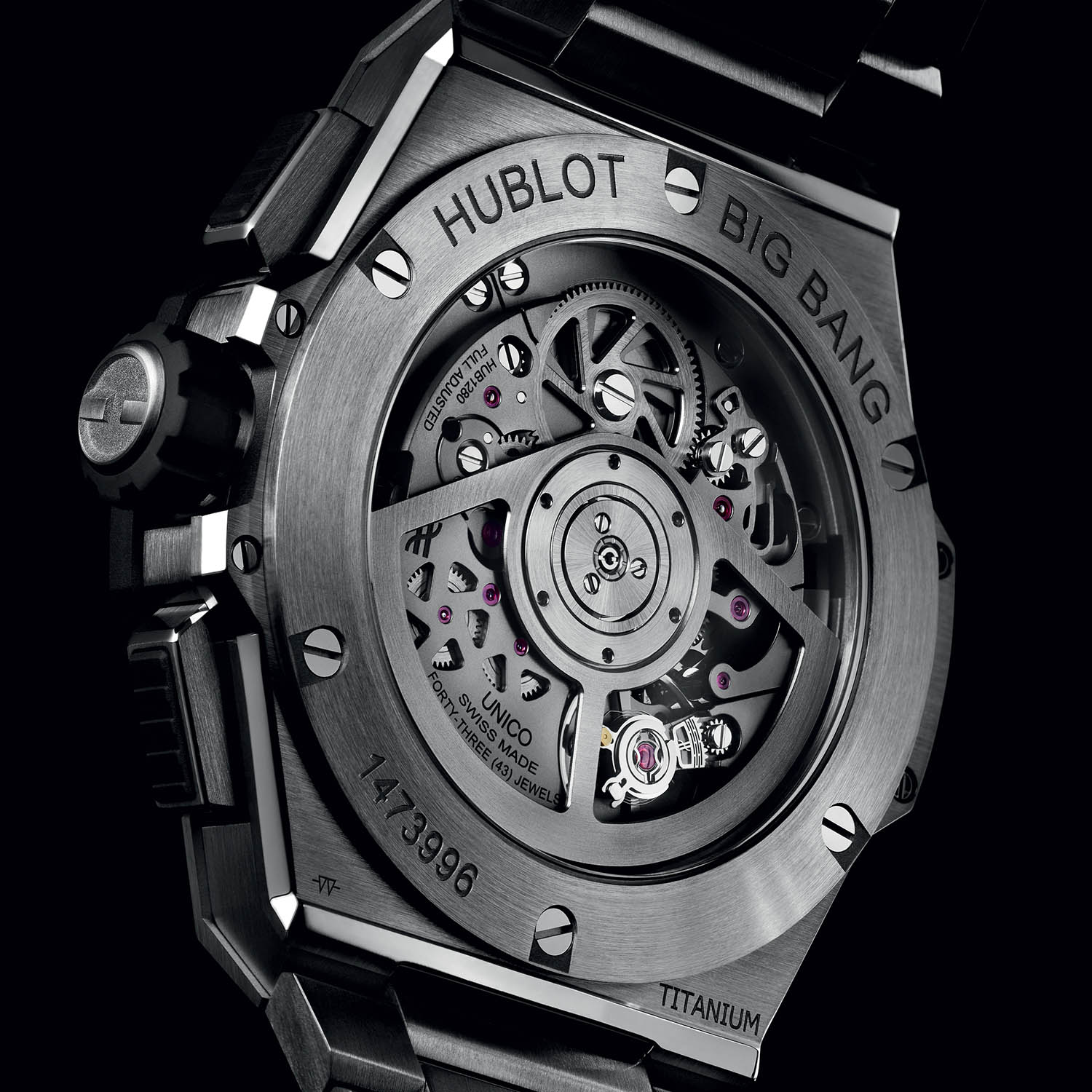 For us, the King Gold variant is the pinnacle of the range for its mirrored and satin-brushed finishing, however the ceramic integrated bracelet represents a genuine technical achievement and can count itself as one of only very few fully integrated ceramic watches on the market. One obvious contender being the Bulgari Octo Finissimo, which is now available in both polished and matte ceramic.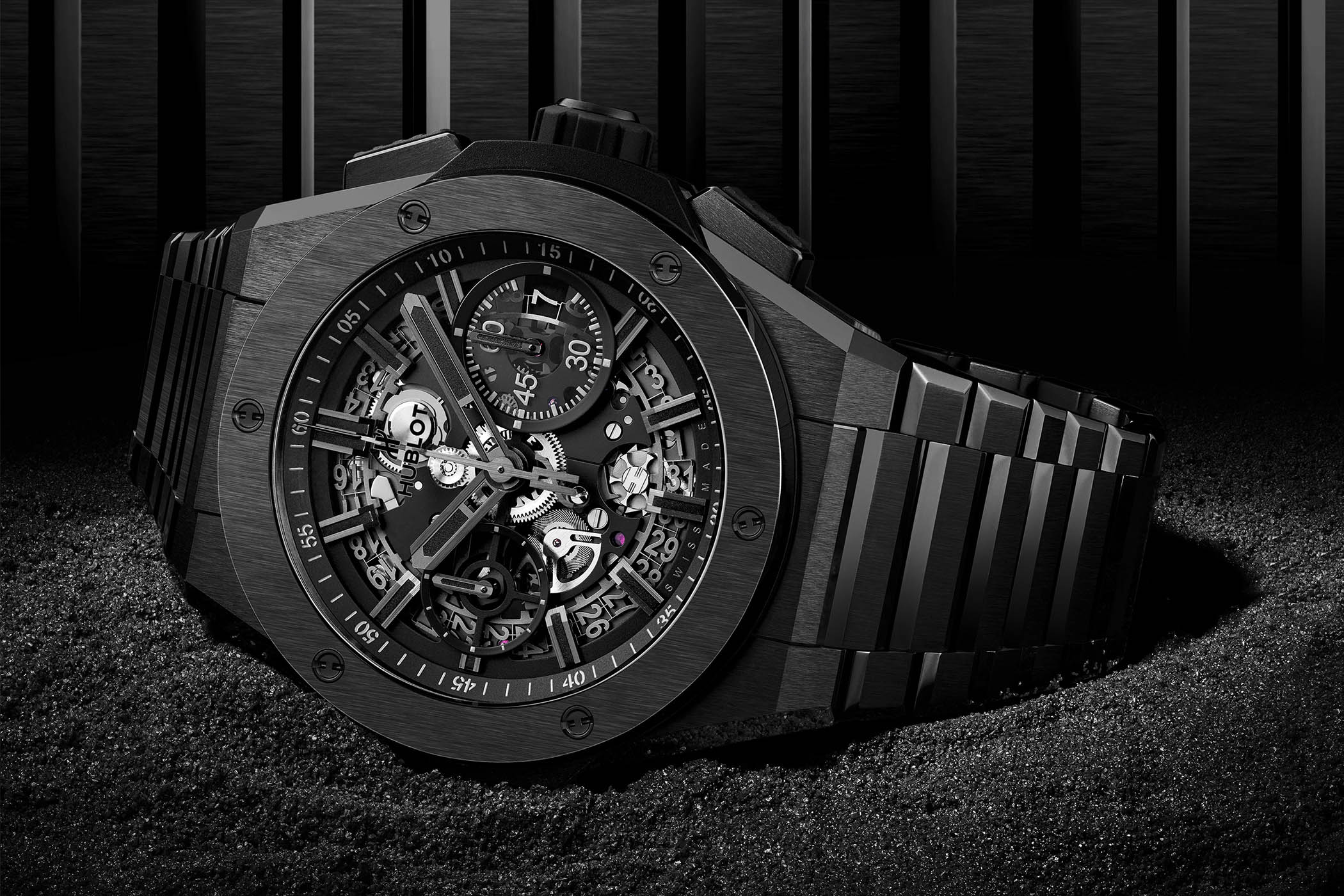 In keeping with the rest of the collection, the Hublot Big Bang Integral is 42mm in diameter and stands 13.45mm tall, and makes use of the brand's HUB1280 Unico self-winding chronograph flyback movement, offering a full 72 hours of power reserve.
Australian pricing of the Hublot Big Bang Integral
The Hublot Big Bang Integral Titanium is not limited and priced at AUD$29,200. The Hublot Big Bang Integral Black Ceramic is limited to 500 pieces, priced at AUD$32,200. The Hublot Big Bang Integral King Gold is not limited and priced at AUD$73,200.