These are the conversations we all keep having lately. Much like our beloved Sandra Lane, I'm equally sick of the steel Rolex and Patek hype that refuses to die off (at least for now), and every time I hear of the obscene premium that people are still willing to pay for either the Nautilus 5711 (upwards of $70K) and the new GMT-Master II 126710BLRO Pepsi-bezel, I can't help but think of the countless alternatives that I'd rather have in my collection than these two poster girls. The point of this story is precisely that –where would my hard-earned dollars go if the retail price of either or both pieces was within my grasp here and now; specifically looking at pieces you can actually go out and buy today.
Not the Nautilus – 3 other options for around $70K USD
Conservative – Vacheron Constantin Overseas Perpetual Calendar Ultra-Thin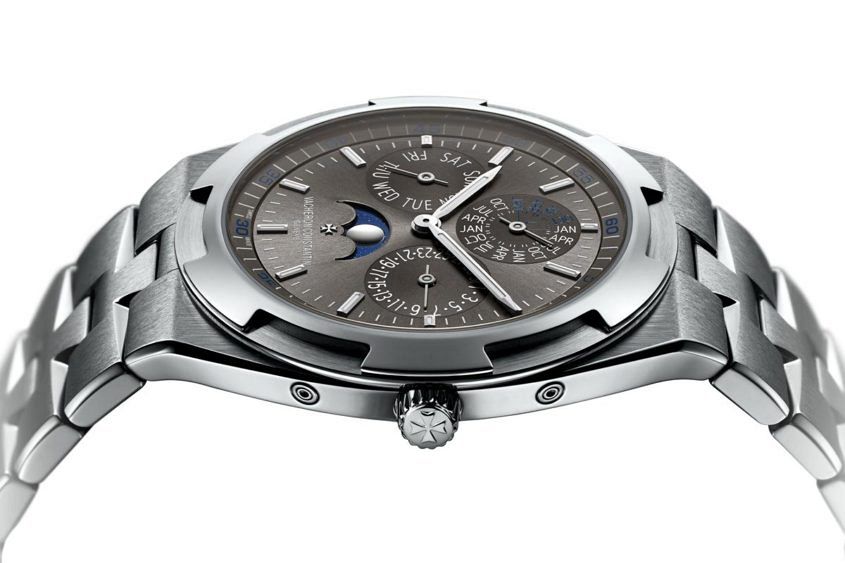 When I was thinking of alternatives to the Genta-designed Nautilus, the Overseas was one of the first contenders that came to mind as a piece that's equally sporty, and comes from a manufacture with a serious reputation for quality. What surprised me was how far up the food chain the Nautilus' street price would get us and, God-damned, you'd make out like a bandit. Depreciation aside, you go apples to apples between an ultra thin perpetual and a time-only watch with a garage door dial? What can I say, I have a fondness for complicated things.
Adventurous – A. Lange & Söhne Zeitwerk White Gold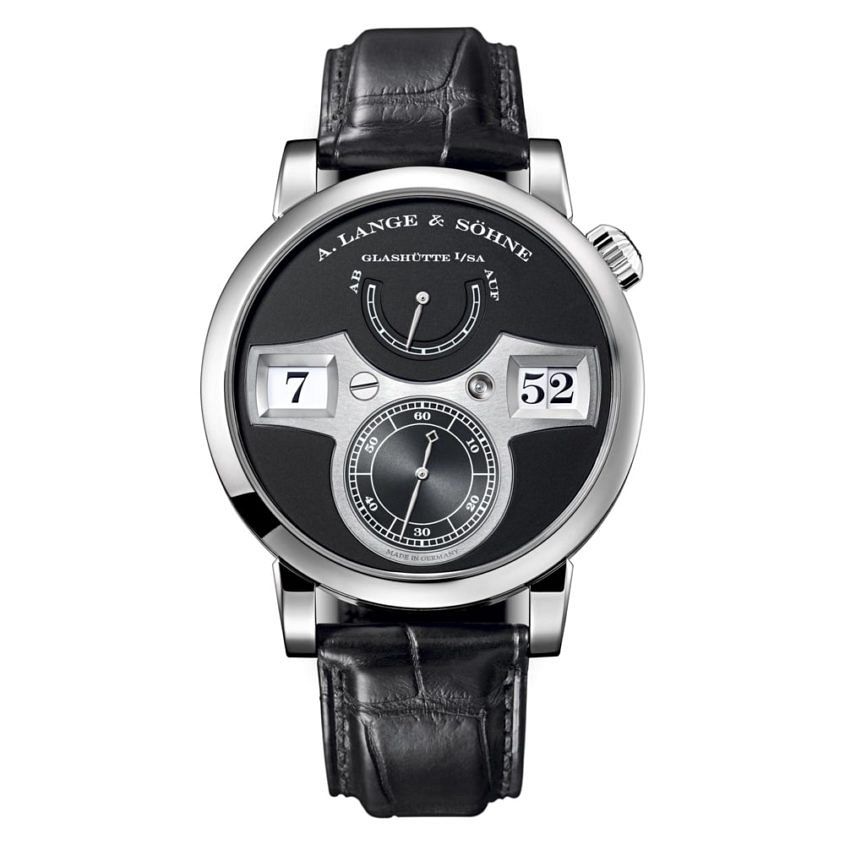 In this category I opted to gun for something slightly more outlandish that is still coming from a well-known, established and respected house of haute horlogerie. The Zeitwerk is just plain hot — a traditionally shaped and finished 41mm case packing some seriously unique mechanical internals. Its sticker price is a touch higher than the going rate for the Nautilus (about $79K); however, secondary market prices are proving that discounts can be had, and that you can expect to at least get to the $70K and below range. This is kind of insanity when you think about it. A hand-wound Lange in a white gold case, that has a super-cool digital time indication. For the same price as a steel 3-hand automatic in a case that has some design pedigree or whatever. Seems legit?
Out There – F. P. Journe Chronographe Monopoussoir Rattrapante Titanium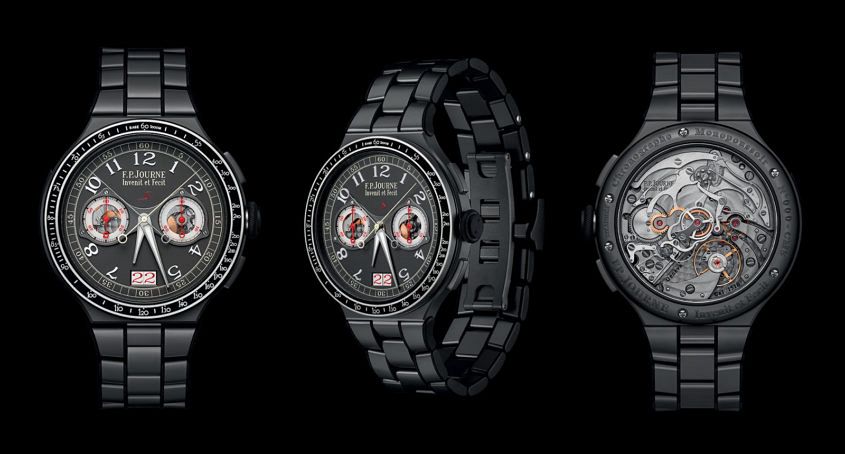 OK, so with this selection I'm pushing the boundaries a bit in regards to availability, but at the very least you can go from order to possession a million times quicker than you'd ever get yourself onto and off a Patek Philippe waitlist (per several collectors, good luck even getting on one these days). This piece is hands-down the coolest and most interesting watch that Journe has launched in some time now, and be damned if you think a Nautilus is cooler than this rare bird of a split-seconds chrono. Sure, given the choice I'd gun for the microblasted platinum version with its purple hobnail dial, but at just over $60K USD, the titanium version blows a lot of things out of the water in terms of value — especially the brutally overhyped Nautilus.
Pass on the Pepsi – 3 other options for around $20K USD
Conservative – Blancpain Fifty Fathoms Bathyscaphe Flyback Chronograph
In the school of dive watch history, there's the Submariner (and its siblings), and then there's Blancpain. Yes, they are followed by plenty of others, but in essence these two houses are still kind of the dive watch world, and considering the GMT-Master II casing is designed in line with the mighty Sub, a diving alternative makes the most sense. The Fifty Fathoms is still cased in steel and powered by the F385 automatic caliber, which uses a silicon hairspring as well as a column wheel and vertical clutch setup for its flyback chronograph mechanism. Tasteful and timeless, the Bathyscaphe will run you a good few grand less than any new Pepsi will on the open market.
Adventurous –Bulgari Octo Finissimo Chronograph GMT Automatic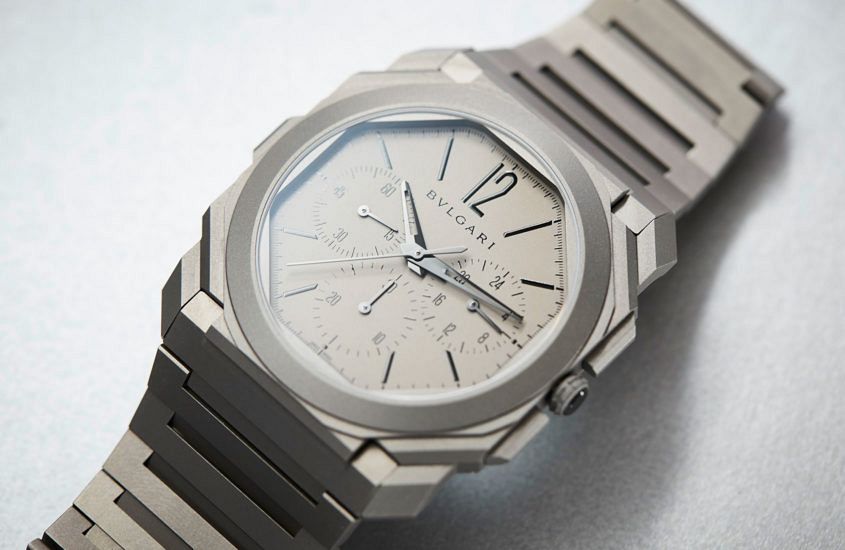 Present yourself with this choice: On one hand you can have a very respectable GMT watch from Rolex, one that's highly desirable, hard to get, and has that lovable blue and red Pepsi bezel. On the other hand you can have a GMT from the record-crushing Bulgari. But wait, it's not just a GMT, but also a chronograph, and the world's thinnest chronograph that shattered the 32-year record held by none other than F. Piguet. Does that sound like a hard decision to make? Personally, and no offence meant to the Pepsi-obsessed Rolex fanatics out there, but this is where you separate a love of true horology at its finest from those who like a nice watch and are afraid to lose a few bucks in depreciation for the sake of owning something awesome. It's a personal choice, but once again I know where my theoretical dollars go.
Out There –Urban Jürgensen One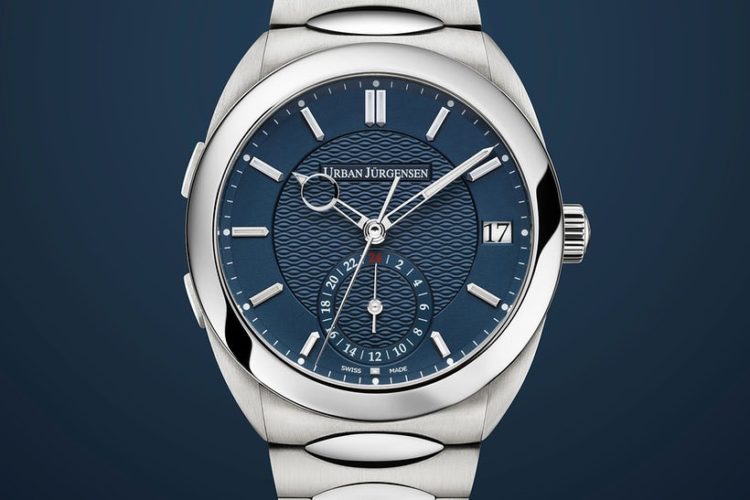 This may not be familiar to some of you out there, and rightfully so, but I'd be quick to argue that this is one of the best new luxury sports watches to hit the market in a long time. It's a touch steeper than the Pepsi GMT, but I'm choosing this as my alternative as a package deal; collectively my total for this and the Journe split would come in basically equal with the Nautilus and Pepsi, and I would have a complication and a steel 3-hander that would tick every box under the sun in my books. The finishing and feel of the One is absolutely stellar, from its case and bracelet through to its sleek P5 automatic caliber that runs two mainspring barrels for a steady power reserve of 72 hours. Its bracelet, dial, and hands just catch my attention every time I come across the piece. The overall design is generally conservative, passing as just another watch to those who don't collect, yet those in the know will want to swipe it off your wrist for closer inspection.