6 impressive quartz watches released in 2020, including Grand Seiko, Breitling and Bulova
Zach Blass
It is no secret that quartz has its haters. It was only last week that we were in conversation with Roger Smith, who reminded us that George Daniels himself used to pooh pooh quartz, saying "why would you buy something that did kamikaze every three years?" But others, equally informed within the community, will attest to its worth and place. While quartz does not necessarily have the same sense of tradition and heritage as mechanical watches, it should not be disqualified or discounted as its own art form.
Not all quartz is created equal, and brands work very hard to hone the accuracy and reliability of their quartz movements – and even go so far as to elaborately decorate them in a manner similar to their mechanical peers. There is something to be said about a reliable wristwatch you can wear fearlessly. You don't have to hold back on your golf or tennis swing, nor do you have to worry your watch is displaying the incorrect time. It can be a much more carefree experience, and to say the art of watchmaking is strictly refined to movements ignores the hours spent developing and finishing the cases in which they are housed. On that note, let's explore a few of the best quartz watches of 2020.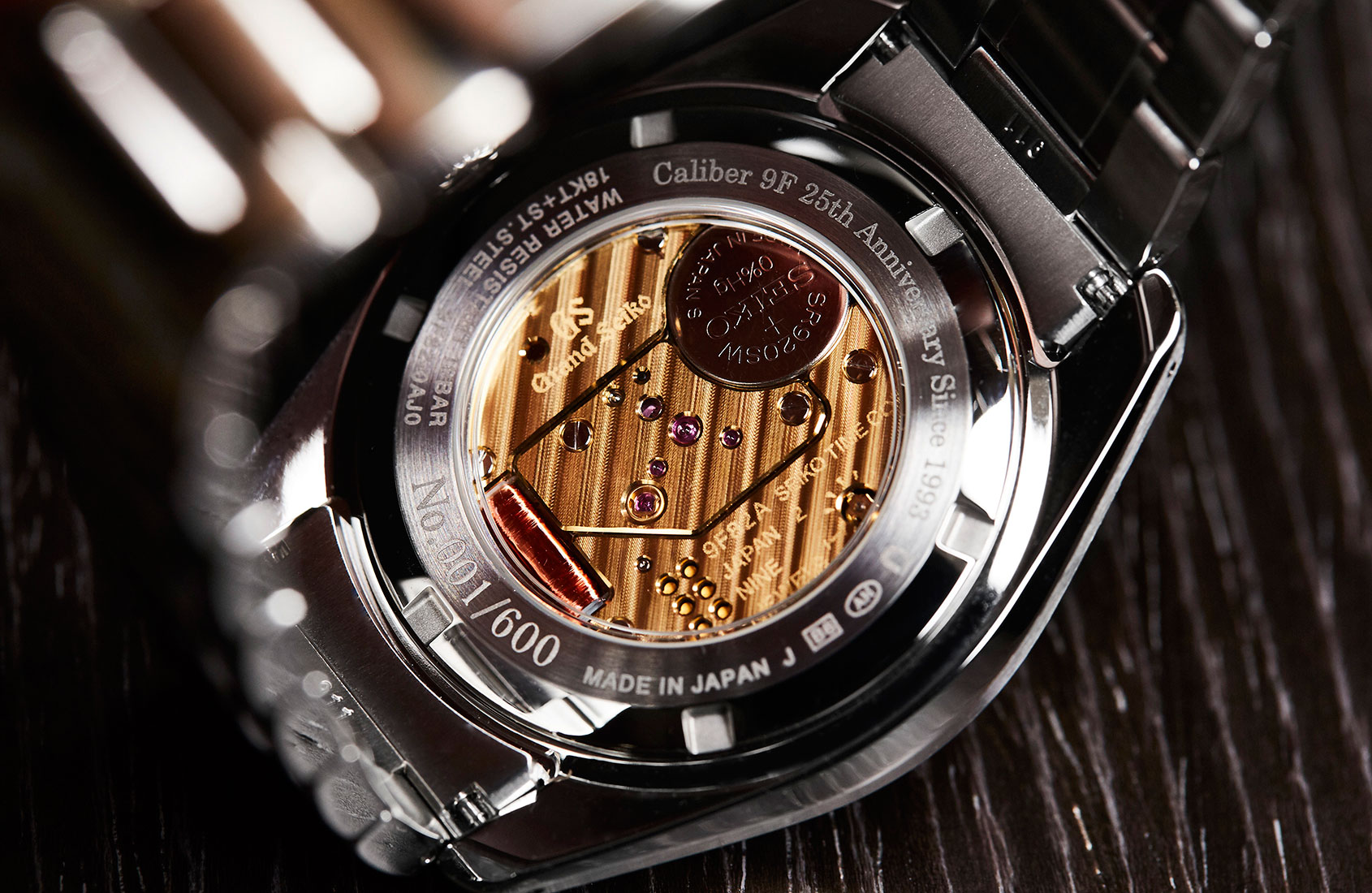 Grand Seiko SBGP015
The SBGP015 is one of six limited edition watches from Grand Seiko that celebrates the 60th anniversary of the brand. Like the other releases in the series, the dial is a beautiful shade of Grand Seiko blue paired with a ceremonious red central second hand. Where this watch differs from the other five, as well as many watches within the Grand Seiko catalogue, is its dial-matching blue ceramic bezel which brings a sporty look to a rather elegant-looking design. The hands and markers have luminescent coatings that will shine bright in low light environments, and the watch is highly water resistant up to 200 metres. While not a GMT watch, this is arguably one of the best travel watches available, as the 9F85 movement inside is highly accurate and features independent hour adjustment, which allows the wearer to quickly change the hour hand without stopping the timekeeping of the watch. Certainly one of the best quartz watches of 2020. Price: $5700 AUD
Hamilton Pulsar PSR Digital Quartz
With a resurgence of appreciation for quartz-driven watches, it makes sense Hamilton revived the first-ever digital watch. The Hamilton Pulsar dominated the wrists of fashion-forward celebrities in the '70s and beyond. Worn by Roger Moore while playing James Bond in Live and Let Die, its forward-thinking and futuristic design really appealed to consumers worldwide and made people feel ahead of the times. It was (and still is) a very fashionable gadget, with some Pulsar models actually retailed by Tiffany & Co. back in the day. Go figure, eh. Price: 750 CHF.
G-Shock GMWB5000TCF-2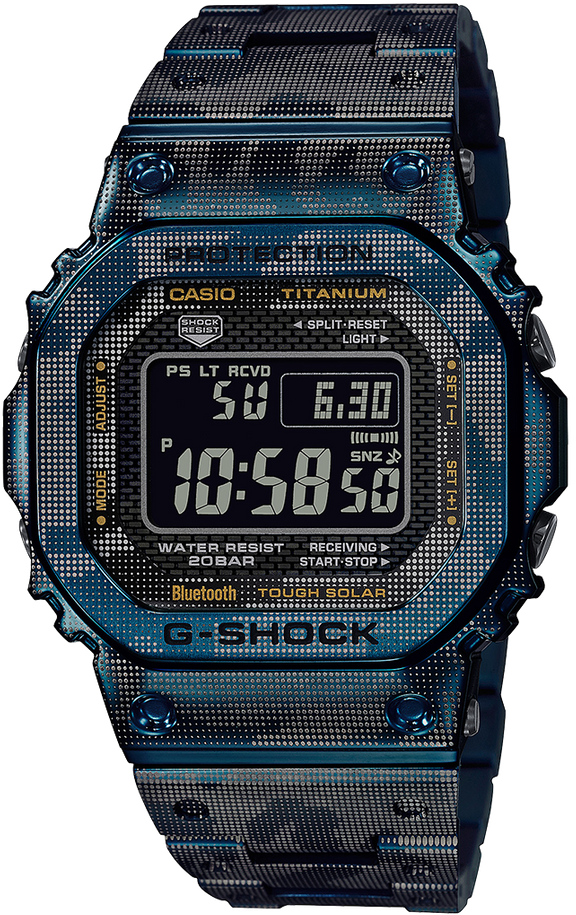 The G-Shock GMWB5000TCF-2 is the second release by G-Shock that incorporates a laser-engraved camouflage design etched into DLC-treated titanium. Titanium, being a notoriously difficult metal to machine, required G-Shock to create an entirely separate assembly line as the previous moulds and machines could not be repurposed to fabricate the full metal titanium models. The Blue Camouflage, as well as the original, both represent some of the most robust G-Shock watches ever made – and that really means something considering all of their watches have a high degree of shock and water resistance. The watch features 200 metres of water resistance, a sapphire crystal, and a battery that will last a while (22 months when stored in darkness on a full charge), thanks to its solar-powered module. Price: $1700 USD.
Bulova Accutron Spaceview 2020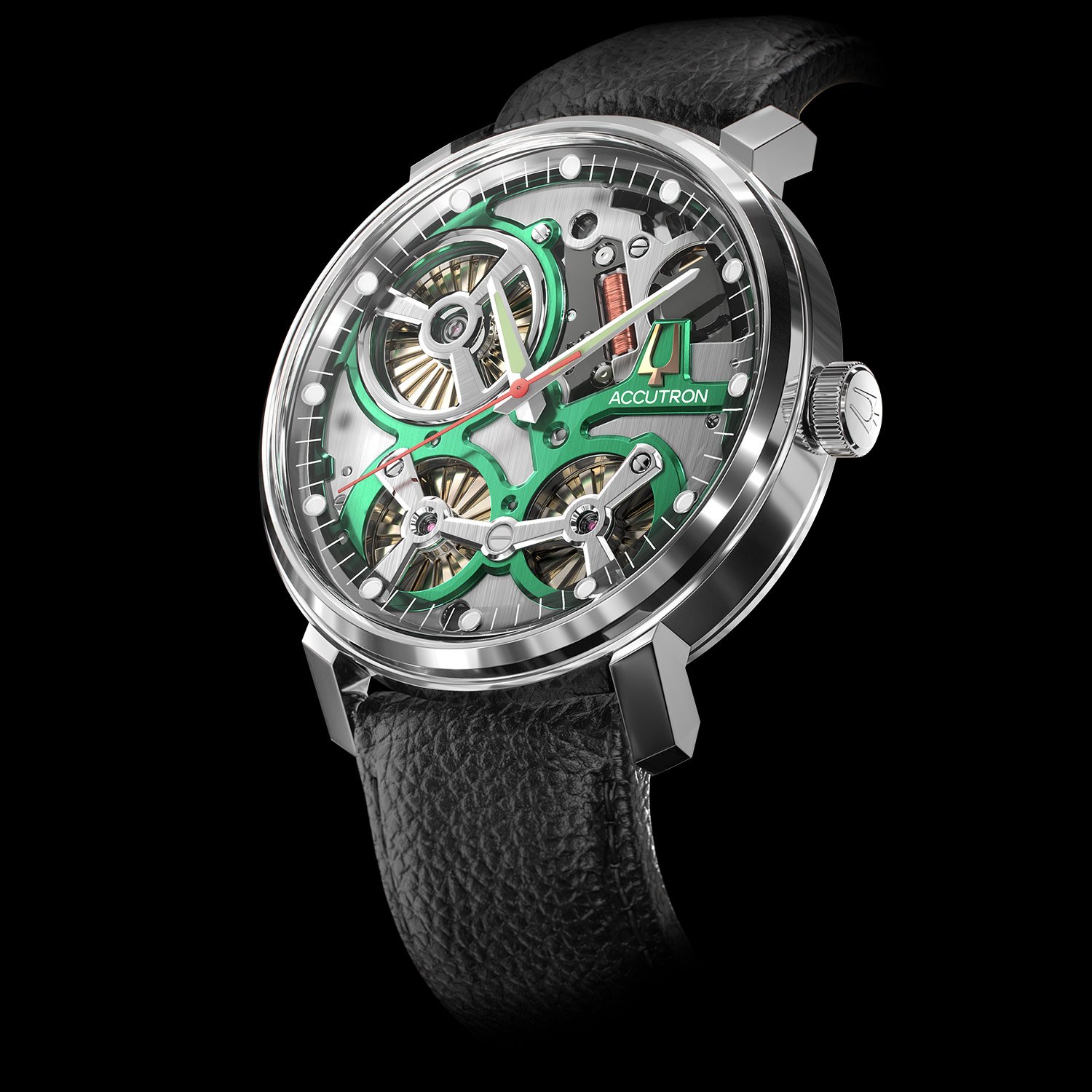 The Accutron Spaceview 2020 revives the historic watch line from Bulova, with an all-new proprietary electrostatic movement created by the brand. The 43.5mm x 15.9mm stainless steel case is water resistant up to 50 metres and houses an openworked skeleton dial that puts the new movement on full display. The electrostatic energy is created by twin turbines that rotate as a result of the natural motion of the wearer's wrist. The energy, stored in an accumulator, powers two motors: a world-first electrostatic motor fuelling the fluid second hand, and a step motor powering the hour and minute hands. To ensure power saving, the second hand automatically stops at 12 o'clock after 5 minutes of non activity. The Spaceview 2020, however, continues to keep the time and the hour and minute hands will continue to move. Once you resume wear or kinetic movement, the second hand will reactivate and re-sync to the correct time. While some may draw comparisons to Spring Drive from Grand Seiko, it is an entirely different kind of movement that yields a similar smooth second hand – but does not have a mainspring among other conventional mechanical architectures. Another of the best quartz watches of 2020. Price: $3450 USD.
Breitling Endurance Pro Breitlight®
The Pro Endurance from Breitling gives fans of the brand a hassle-free chronograph that can be genuinely referred to as a daily beater. The 44mm Breitlight® case is made of a carbon-reinforced polymer that is highly resistant to shock and scratching, and is water resistant up to 100 metres. The bi-directional bezel features a compass scale ripe for adventures and expeditions outdoors. The caliber 82 inside is a thermocompensated SuperQuartz™ movement that will ensure reliable timekeeping both for the time as well as its chronograph, which can measure elapsed times to the nearest tenth of a second. The watch is paired with a rubber strap that matches the colour accents of the dial (orange, yellow, blue, white, and red). Price: $3000 USD.
Grand Seiko SBGP001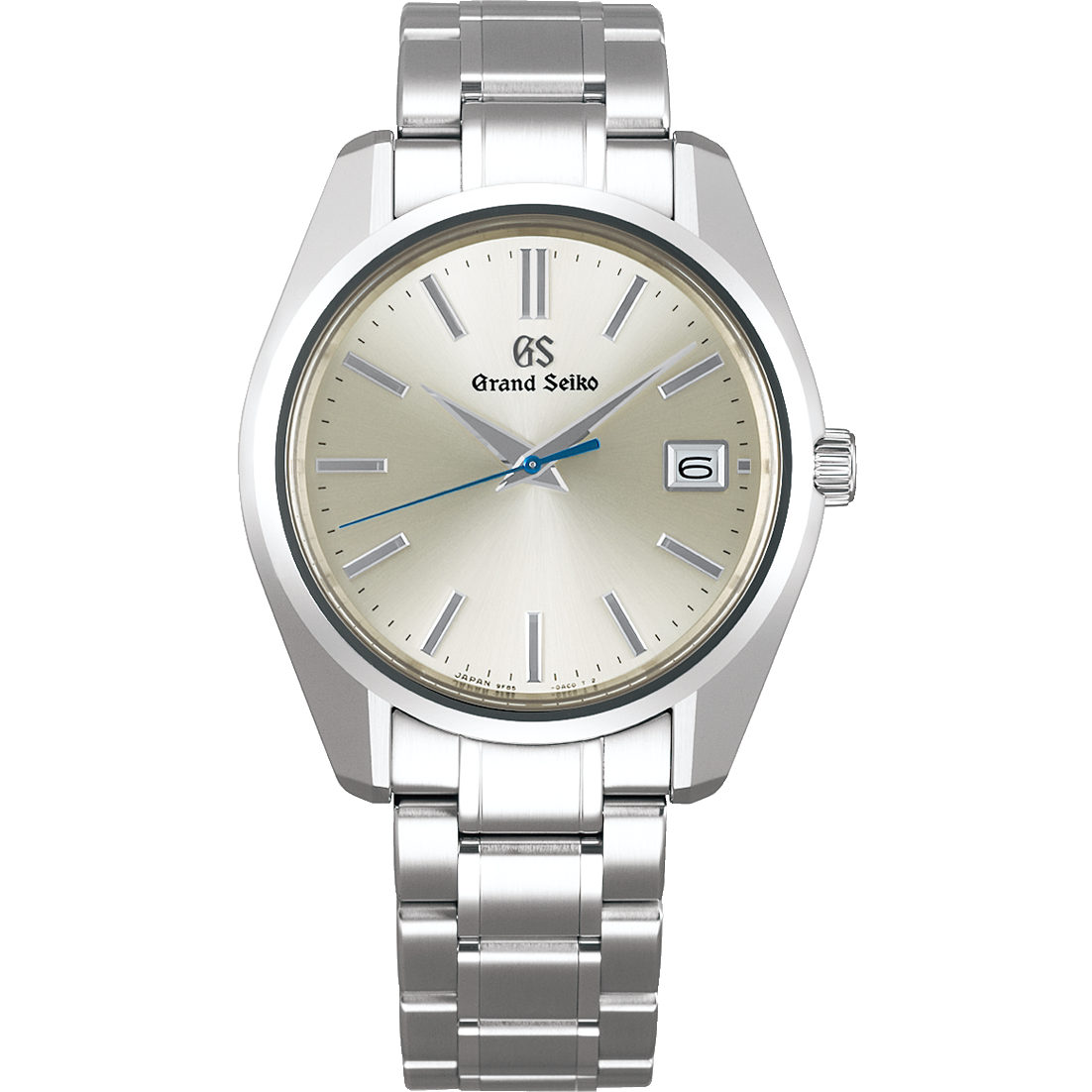 I know, brand repeat on the list. But the truth is few brands, if any, execute quartz watchmaking better than Grand Seiko. They care so much about the quality of their quartz watches they actually grow the quartz crystals in-house to maintain the Grand Seiko standard – some of which are accurate within 5 seconds per year. In contrast to the sporty SBGP015, the SBGP001 is a more elegant watch that is also powered by the 9F85 movement. It also has a champagne dial that is actually harder to manufacture than the more famous SBGA211 "Snowflake". The SBGP001 also has the beloved 44GS style case that exhibits some of the best Zaratsu case finishing the brand offers – a stellar exhibition of contrasting polished and satin finishes that work to play with light and shadow in a manner the brand requires within its intricate designs. Price: $4800 AUD.