Initially, the idea of robots taking over the earth doesn't sound too promising. But if the aforementioned robots happened to be Daft Punk it probably would be quite agreeable with lots of euphoric melodies and filter disco sounds yoked together with a sci-fi aesthetic. But that's not going to happen now. This week Thomas Bangalter and Guy-Manuel de Homem-Christo announced they were pulling the plug on Daft Punk. The news is particularly regrettable given that we never got a chance to find out what sort of watches the French dance music pioneers wear, but here are our unconfirmed suspicions.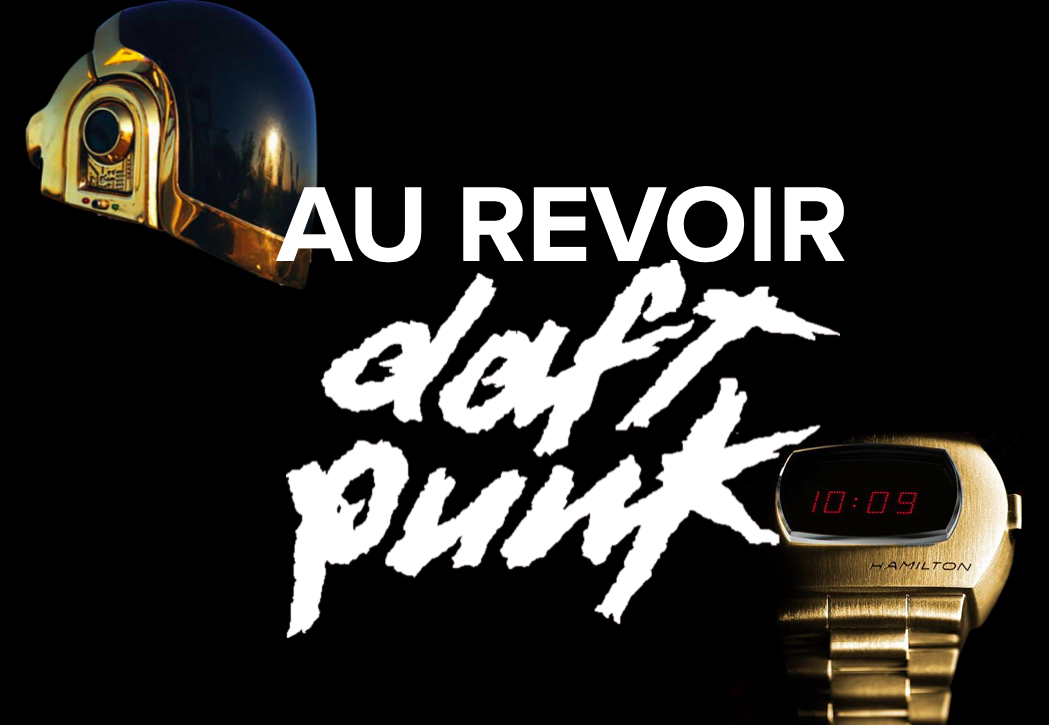 Hamilton PSR
Based on a concept clock that Hamilton had created specifically for Stanley Kubrick's interplanetary opus, 2001: A Space Odyssey, the world's first electronic digital wristwatch was presented to the world in 1970 with no moving parts and an LED digital display illuminated at the touch of a button. The idiosyncratic design was re-released last year in a standard brushed steel model and a limited edition stunner coated in yellow gold PVD.
Price: USD$995

G-Shock Full Metal Grid Tunnel GMW-B5000
Daft Punk famously provided the soundtrack to Tron: Legacy (2010), as well as briefly appearing in the film. The G-Shock GMW-B5000 is a watch that feels uncannily like a specially made accessory from the film. The stainless-steel case is given a deep black IP treatment before the "grid-tunnel" pattern is etched on with actual lasers. It's not cheap for a G-Shock but boasts a host of features including include 39 time zones, an accuracy rating of ±15 seconds per month and a power reserve of up to 22 months.
Price $1399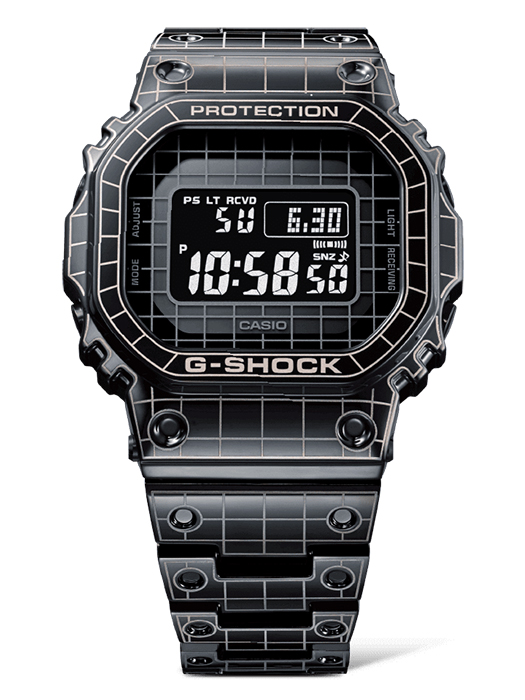 Bulova Computron
Muscially, Daft Punk often indulged their nostalgic bent with musical influences as diverse as soft rock and 80s AOR. Debuting in 2019, the Computron does something similar by riffing off the LCD illuminated digital display watches of the 1970s. The stark case design even requires you to push the side button to display the time, just like the original retro classic.
Price: USD$395
HD3 Slyde
It's lucky that robots don't have the daintiest wrists because the HD3 Slyde is an absolute monster standing 48mm wide, 58mm lug to lug and 17.5mm thick. Essentially, it's a digital watch with a touchscreen that was conceived before the deluge of smartwatches. But this Swiss-made watch is defiantly high-end, showcasing a range of metal finishes and polished edges with the entire case curved to offer greater comfort on the wrist.
From USD $6895.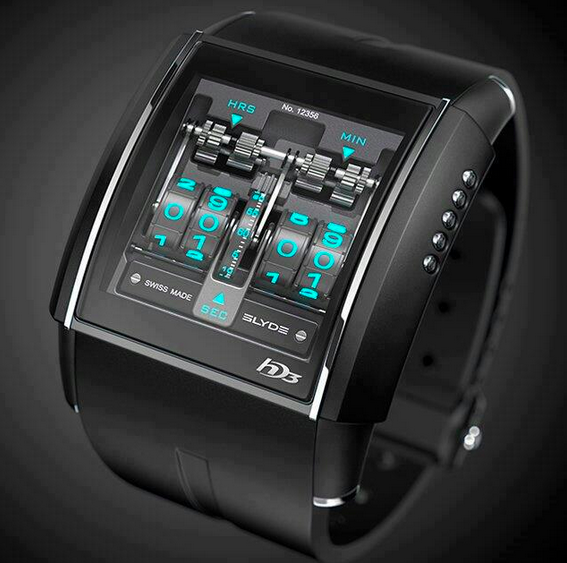 A. Lange & Söhne Zeitwerk Minute Repeater
Bear with me on this choice. Ostensibly this is a digital watch that displays the time with highly legible numbers rather than hands (read our review here). But this watch is, in fact, completely mechanical and pulls off this technical feat – complete with a minute repeater – without an LCD screen or battery in a grandiose display of A. Lange & Söhne's watchmaking prowess. So why is this a watch fit for a Daft Punk? Well, beneath, those helmets, they are, of course, Human After All.
Price 449,000 Euros
De Bethune DB28 Kind of Blue Tourbillon Meteorite
One of the most delicious rumours about Daft Punk is the reason the pair were so committed to their costumes was so they didn't have to bother turning up to their shows. Instead they could dress up a couple of random stand-ins in their robot outfits and send them off to play festivals with a pre-programmed mix and a spectacular light show. Bangalter and de Homem-Christo could then simply trouser their appearance fee without leaving the comfort of their living room sofas. Or, if we're continuing with conspiracy theories, they could return to their waiting space ship, and gaze adoringly at a watch that contains slivers of their home planet, like this extraordinary work of art by De Bethune.