6 of the best Longines Heritage releases
Time+Tide
Editor's note: Few brands play their heritage cards as strongly as Longines. Certainly it helps that the brand has more heritage than most to work with, so much so that we're practically spoiled for choice. Here are Cameron's six top picks from the Longines Heritage lineup … 
Right now in the world of watchmaking, there's a distinctly warm and fuzzy feeling of nostalgia in the air. A sentiment that is owed in no small part to Longines, who more than 10 years ago pioneered the popular heritage reissue trend we all know and love today. With a history that stretches back over the better part of the last two centuries, the winged-hourglass brand has a vast, and rather historically important, back catalogue to choose from. And with plenty to inspire the Saint-Imier watchmaker, the Heritage collection is full of our favourites.
Longines Heritage 1945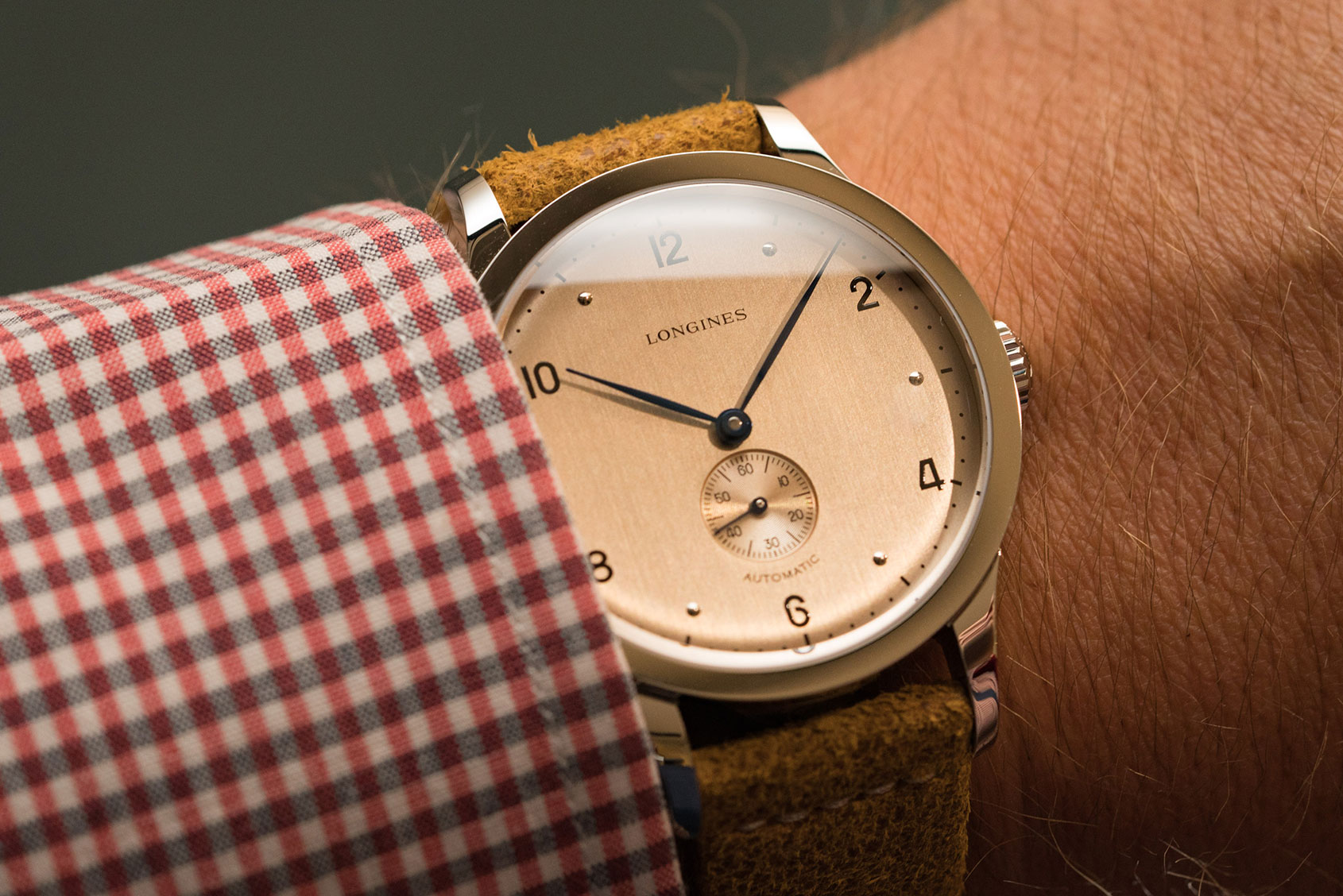 As part of the Watercolour Watch project, back in 2015 renowned artist Sunflowerman actually illustrated the inspiration for the 1945. Two years later and Longines brought his art to life, delivering its salmony gold tones and wonderfully blued hands to wrists around the world. RRP $2340
Longines Legend Diver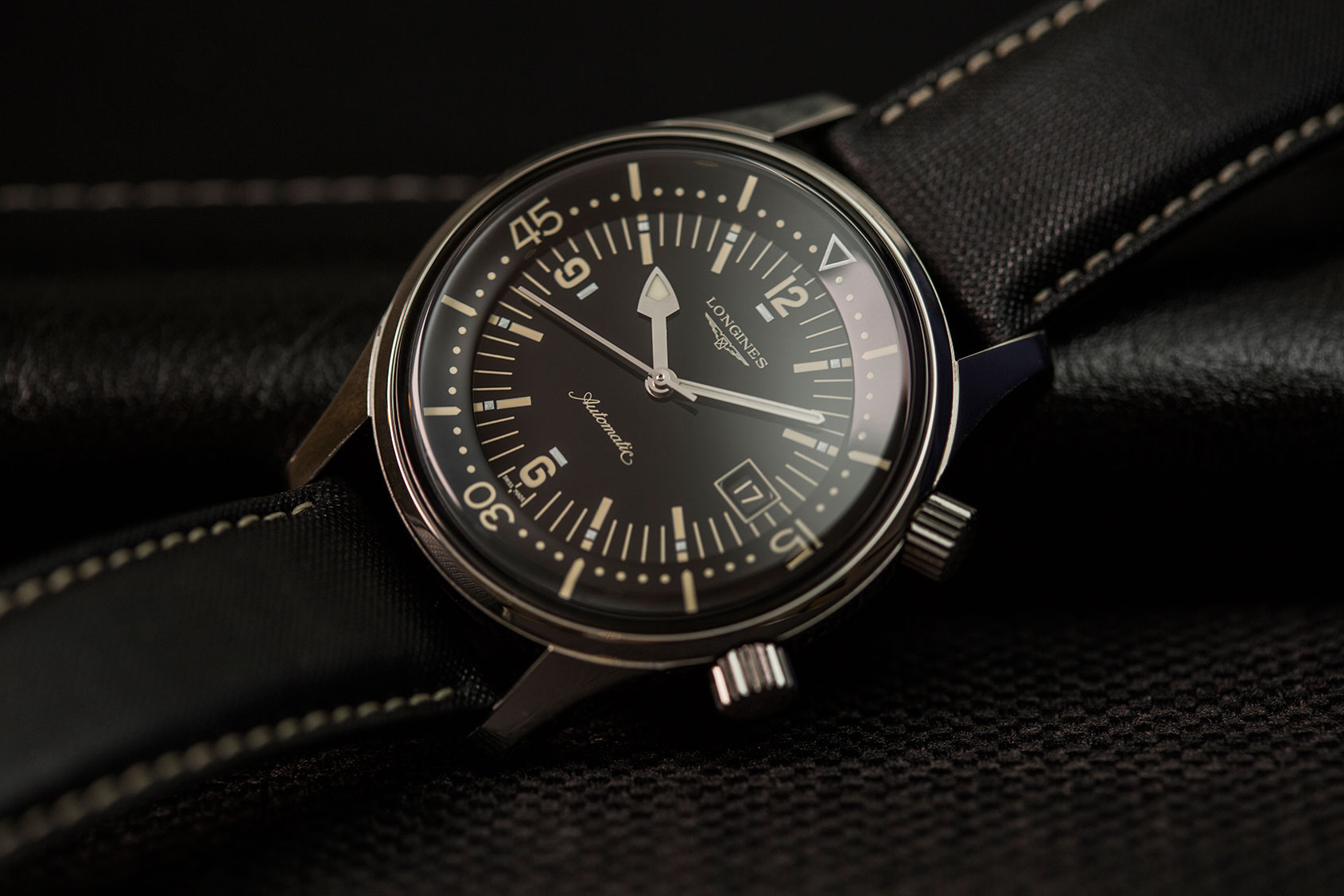 The legend that started it all. Introduced to our wrist back in 2007, the Legend Diver quickly became a fan-favourite, with its on-point retro styling and a '60s-inspired Super Compressor case. We've seen it in date or no-date variations, worn it on the original black strap and its superb mesh bracelet, and felt our hearts race at the sight of this year's all-black edition. And with each new one its legendary status remains. RRP $2775
Longines Avigation BigEye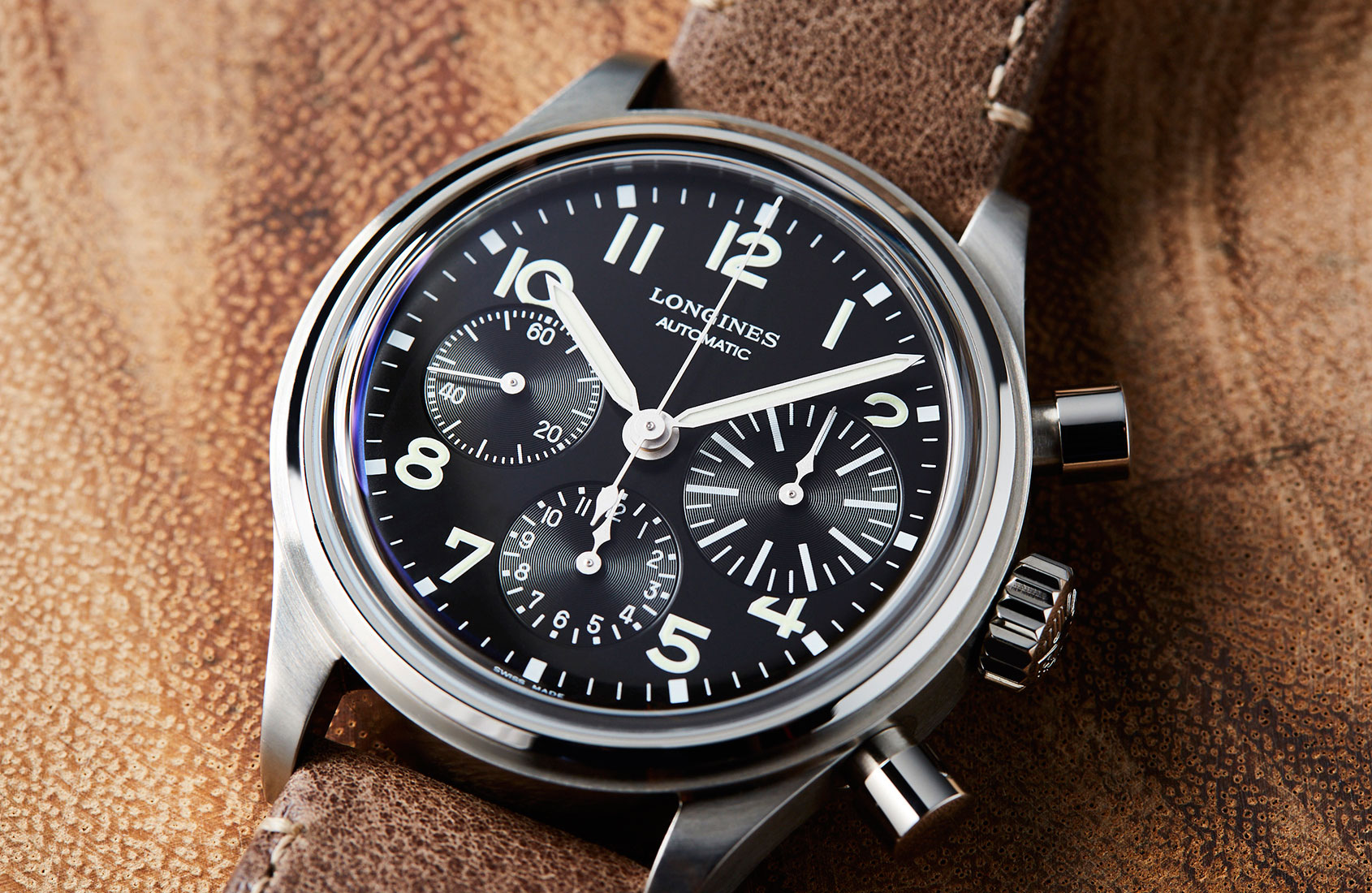 The story of the Avigation BigEye is a little different to other reissues. You see, it was actually a collector – and not the museum – that brought the attention of Longines to this one. Based on a historical pilot's chronograph, the oversized elapsed minutes counter gives it the BigEye name. While a clean dial, domed sapphire crystal, and a mix of polished and brushed case finishes all combine to provide its classy looks. RRP $3450
Longines Lindbergh Hour Angle Watch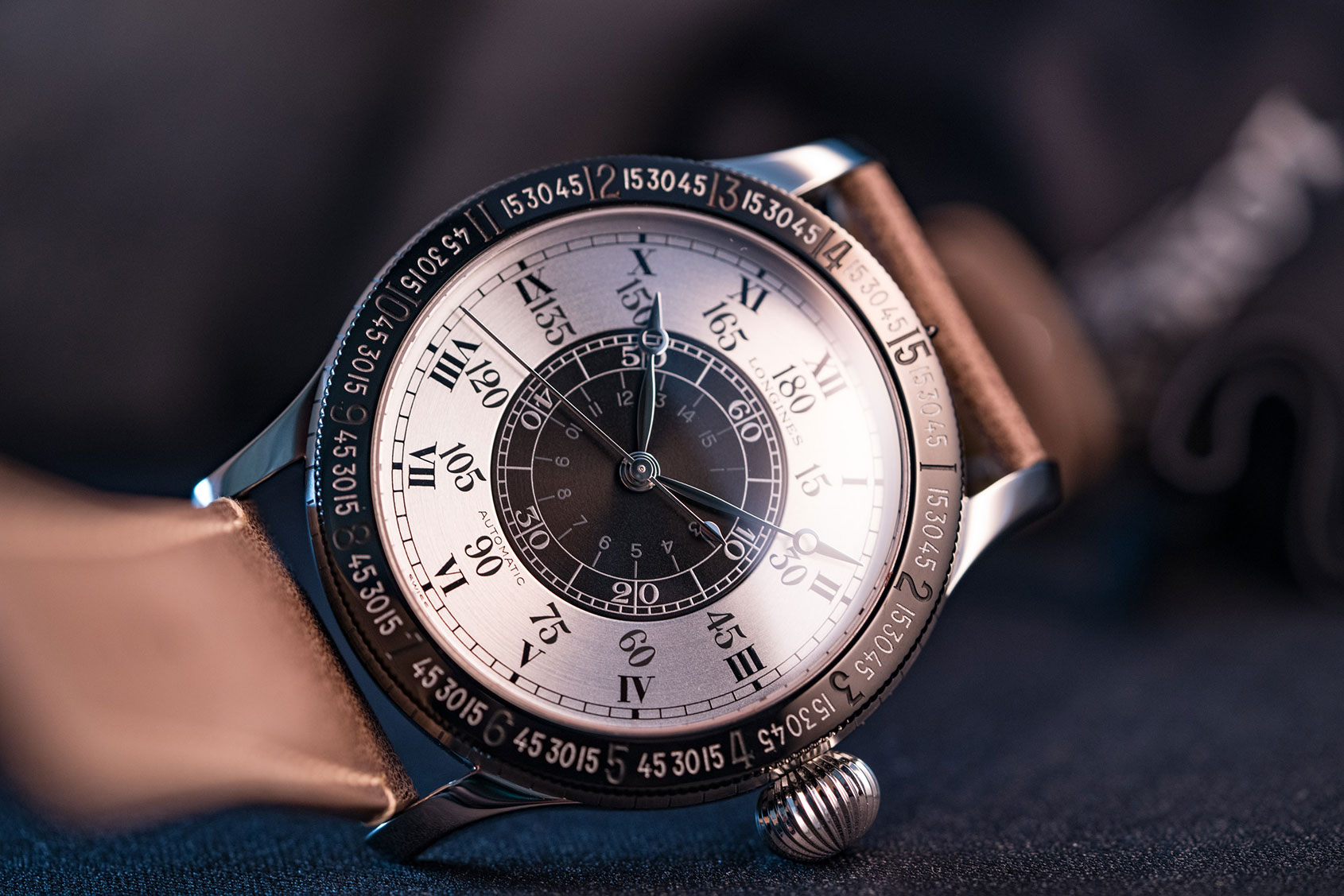 Historic aviator Charles Lindbergh helped design the very first hour angle watch. Adding markings to a rotating bezel that indicated the hour angle in degrees and in minutes of arc, which pilots and navigators could then use to quickly and accurately find their geographic location. There have been several reissues over the years, with each one usually selling faster than it takes to stow your tray table and return your seat to the upright position.
Longines Flagship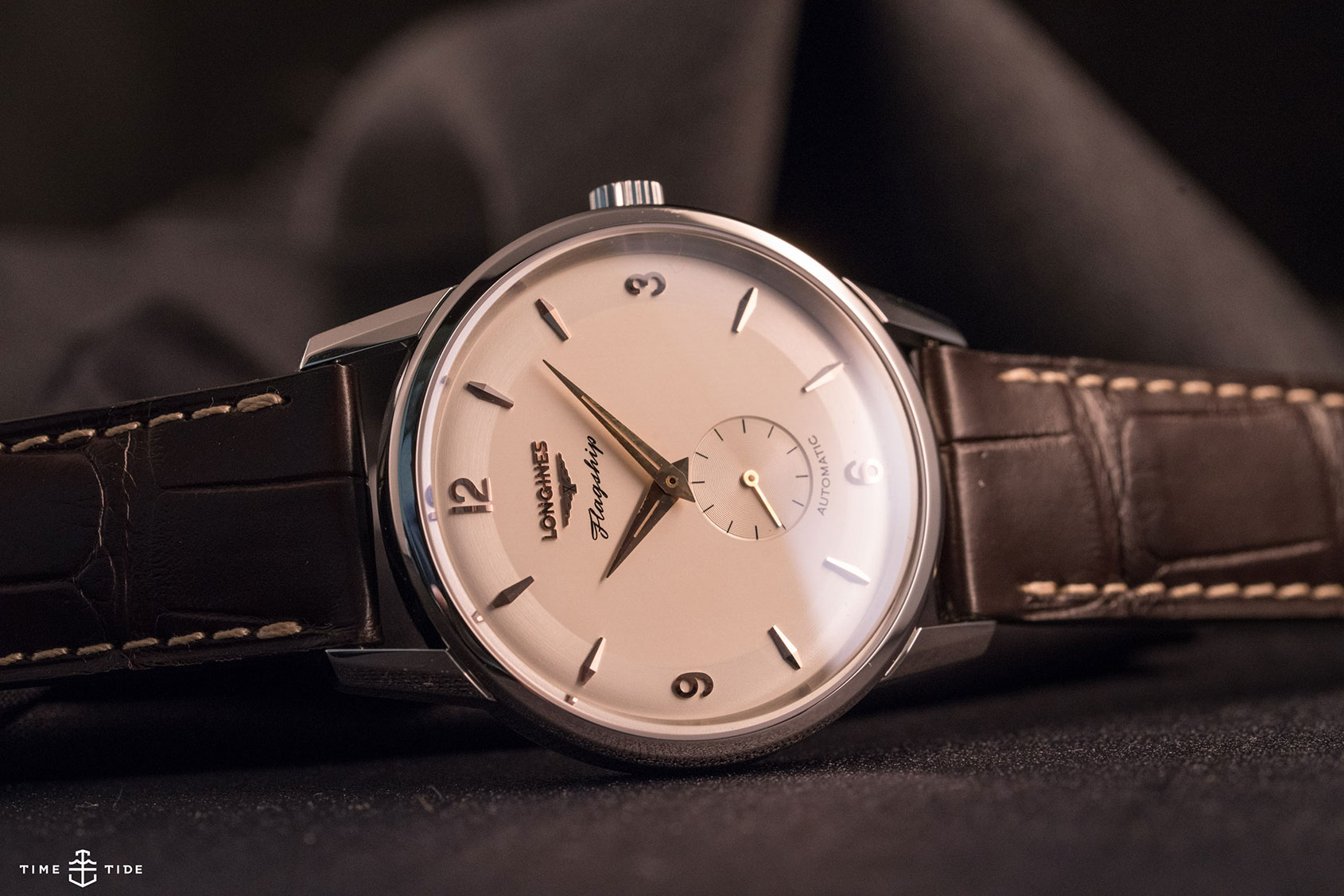 It was during the golden age of watchmaking, in 1957, that Longines launched the Flagship series. To mark the collection's 60th anniversary, in 2017, the Flagship was once again taken back out to port, and faithfully reissued with beautiful applied markers and numerals, a silvery brushed dial, and a perfectly old-world sized 38.5mm case. RRP$2650
Longines Heritage Military COSD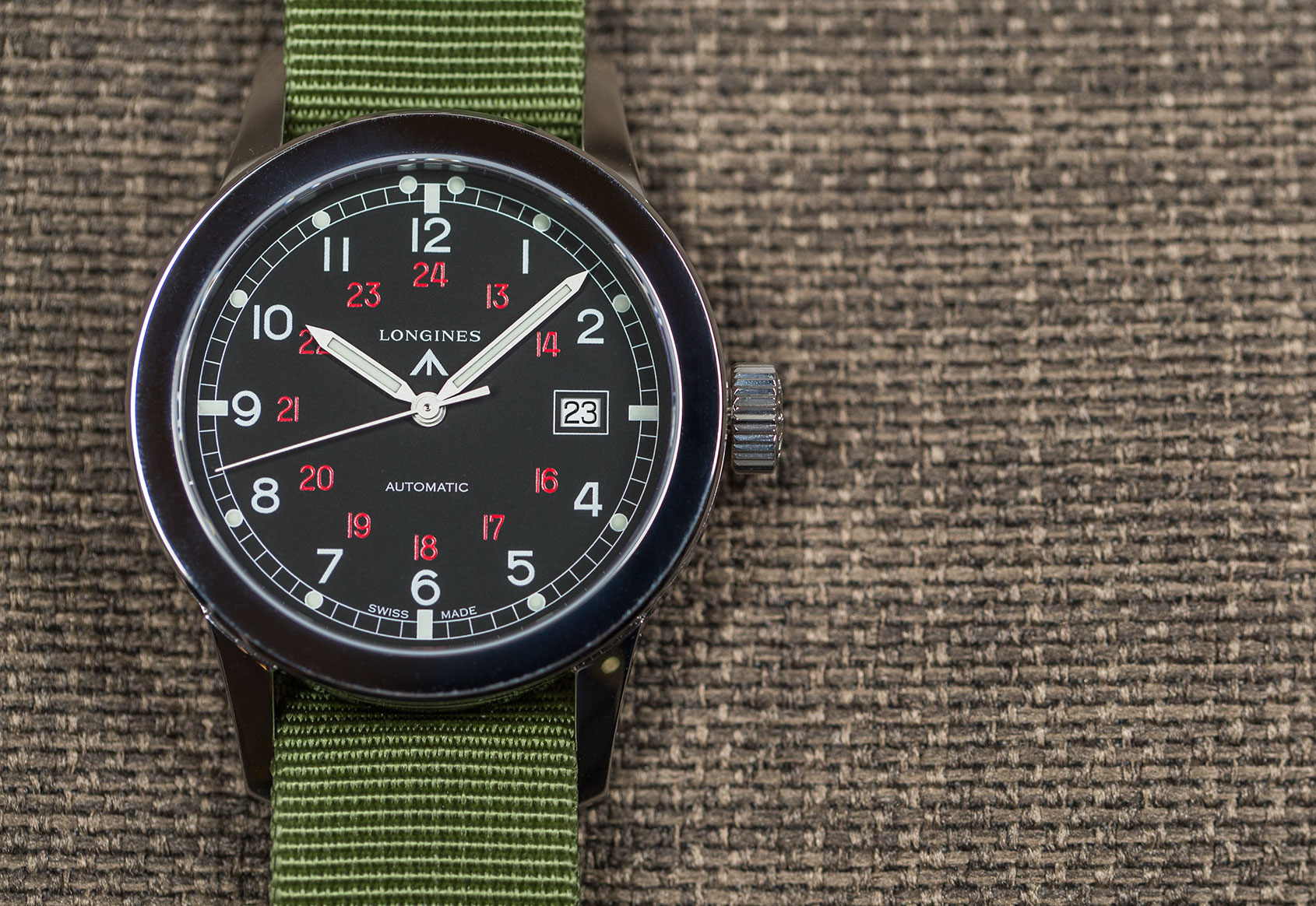 The initials COSD stand for Company Ordnance Supply Depot. And reference the inspiration for this military-themed ticker, based on a watch designed for use by British airborne units at the end of WWII. Apart from a change in case size from 35.5mm to 40mm, a modern ETA automatic movement, and a stainless-steel construction, this re-enlisted version is a one-for-one remake of the much-loved veteran. RRP $2225 (on NATO) $2500 (on alligator)