5 watches that look good on any strap
Fergus Nash
It's no secret that watches are expensive items. Whether it's a $100 quartz Seiko or a $10,000 Rolex, you're always trying to get the most for your money. By far the easiest way to eke out some extra value is to get a good collection of straps, so you can easily match your watch to certain occasions, or just change up its personality with some alternate colours. But not every watch is created equal. Certain hallmarks help timepieces be even more versatile than the rest. Uncomplicated designs, monochromatic themes, well shaped lugs and even-numbered lug widths will all ensure your watch is a veritable strap monster. It's a great way to stop yourself from blowing more money on another watch, too. Here are 5 watches that look good on any strap.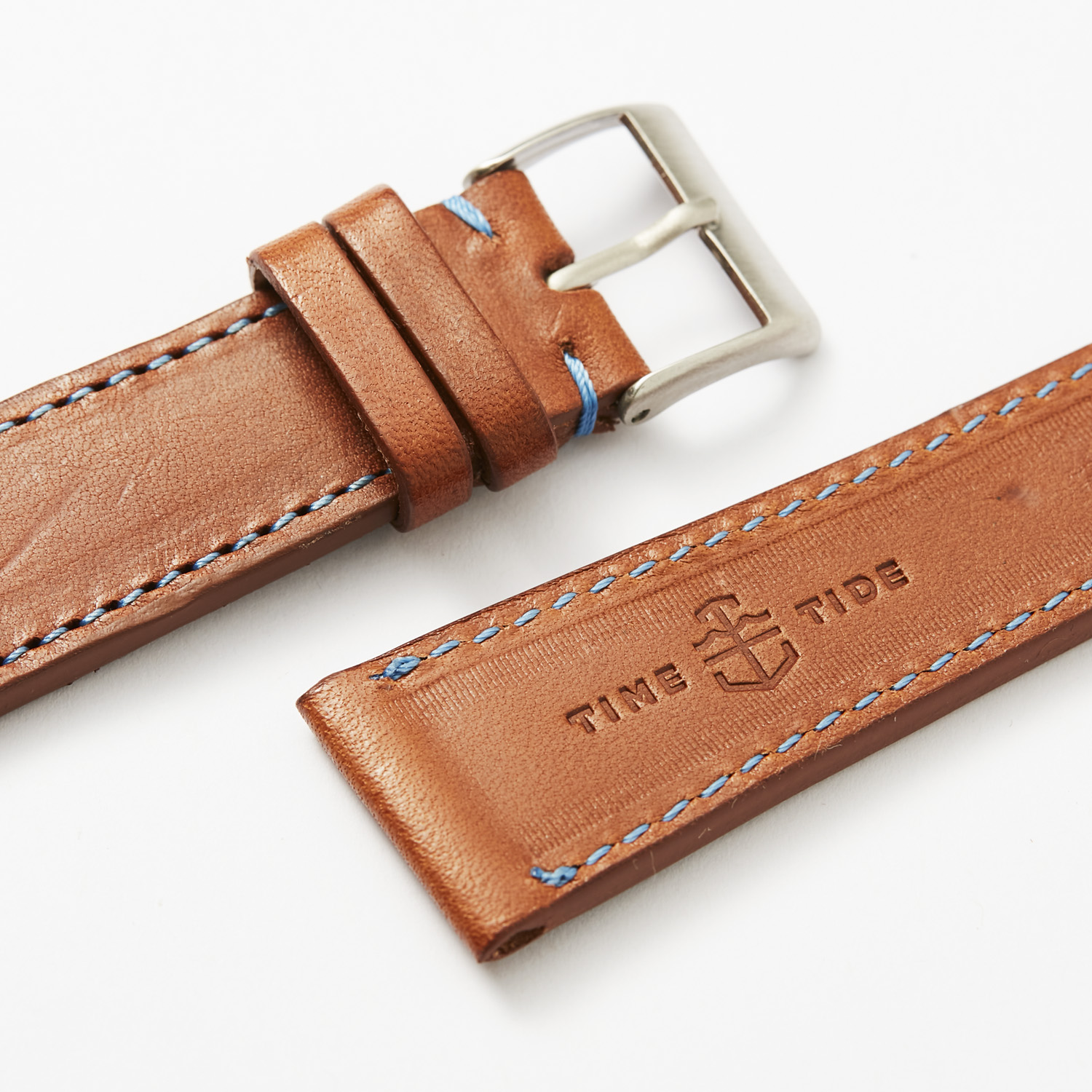 Seiko SKX007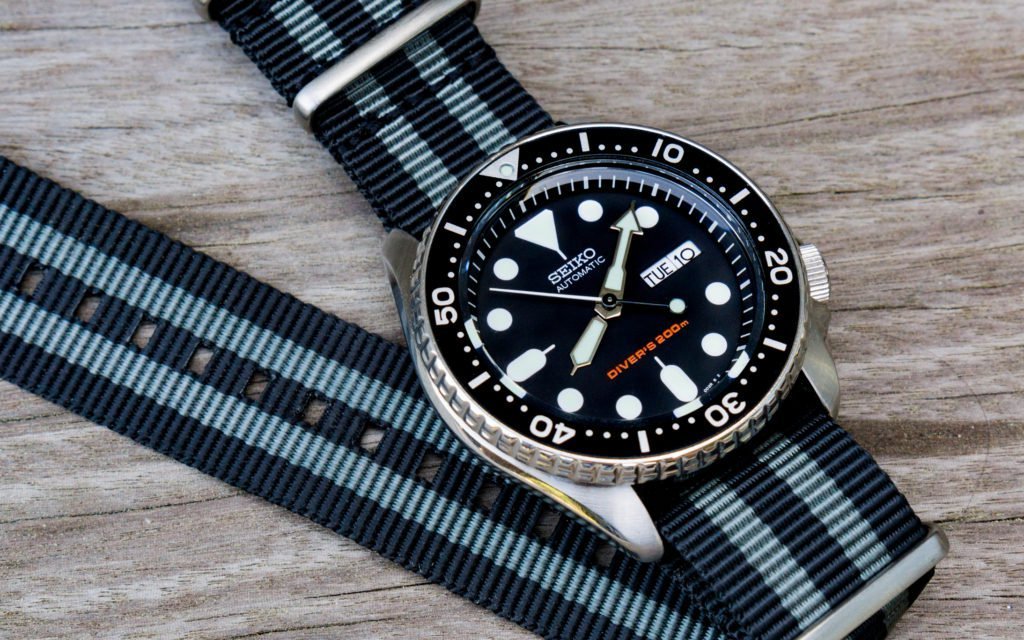 We'll start with the original and the best. Seiko's iconic 200m diver just begs to be customised, even if you're determined to avoid the numerous third-party upgrades and modifications available. The stock Jubilee-style bracelet is attractive yet not well suited to a daily wearer. The stock rubber strap is supremely comfortable, but accordion-style folds can look somewhat ungainly if you're doing anything other than diving. The result of these idiosyncrasies is a buzzing business of aftermarket straps and bracelets, offering truly limitless options when it comes to personalisation. The 22mm lug width is fairly standard and easy to get a hold of, which would make swapping NATO straps around for each day of the week a breeze. Of course, as the beloved SKX line was officially discontinued, prices for used and NOS examples are starting to creep up above their inherent value. But if you're not too worried about the loss of a screw-down crown, the replacement SRPD Seiko 5 Sports series are easily found around $300-400AUD.
Tudor Heritage Black Bay GMT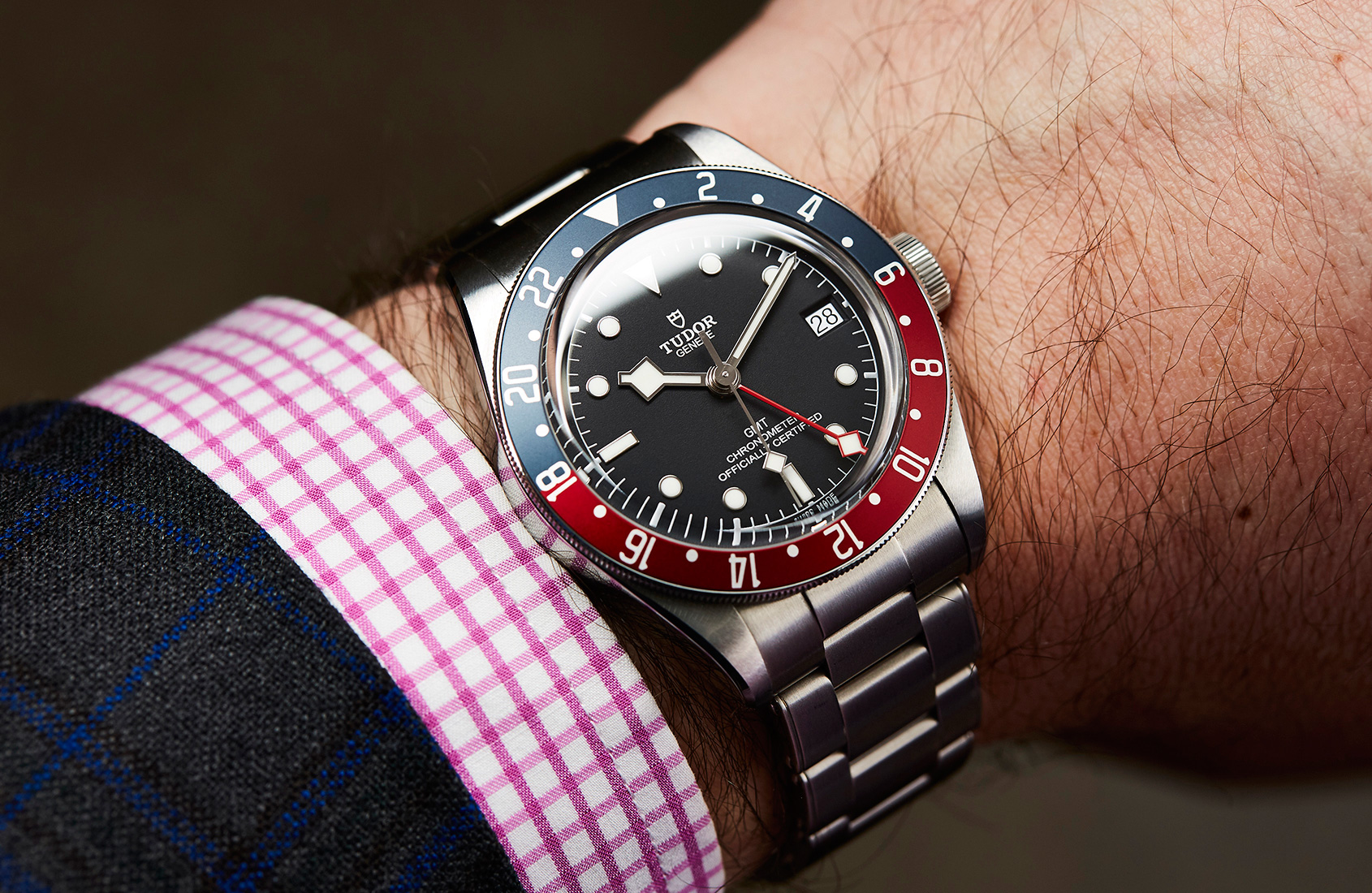 Tudor's smash-hit GMT announced its intentions clearly when it was made available on leather, steel bracelet, and a unique, grainy NATO strap with a charcoal-grey colour pierced by wine red. It's retro styling makes it an absolute perfect match for any strap with a bit of texture, whether that be an aged leather, suede Zulu, or even an aftermarket Jubilee if you don't mind the lack of end links. The 22mm lug width guarantees plenty of options, and although the warmth of the red tones in the watch sets it up best for darker colours, there's plenty of room for experimentation. Call me crazy, but I'm desperate to see someone put this on a purple NATO some day.
Omega Speedmaster Professional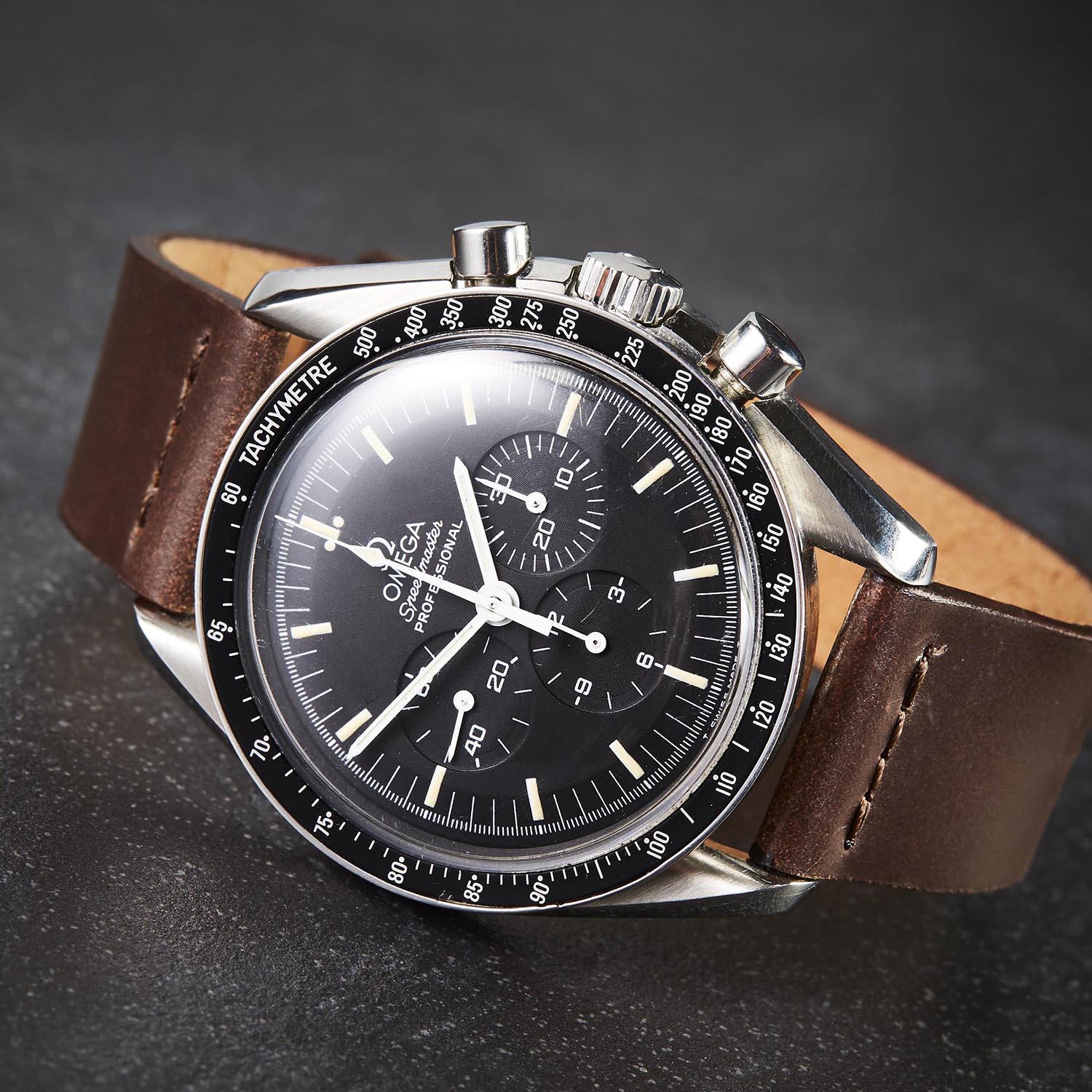 As overused as the word can be, the Speedy is an icon in every sense of the word. The historical achievements of the Moonwatch are right there in its name, but being originally intended as a racing chronograph goes to show it already has versatility beyond belief. Its bracelet has gone through many evolutions over the decades, and its timeless dial allows a variety of bracelet designs to effortlessly bring the watch back or forwards in time. The true monochromatic colour scheme allows for any bursts of colour from the strap you like, and while light-brown leather is a very popular choice, a black NATO strap with an orange stripe can make the standard reference look just as cool as the Ultraman special edition. Unless your Speedmaster is from 1966 or prior, it'll take any 20mm strap.
Timex Marlin Hand-Wound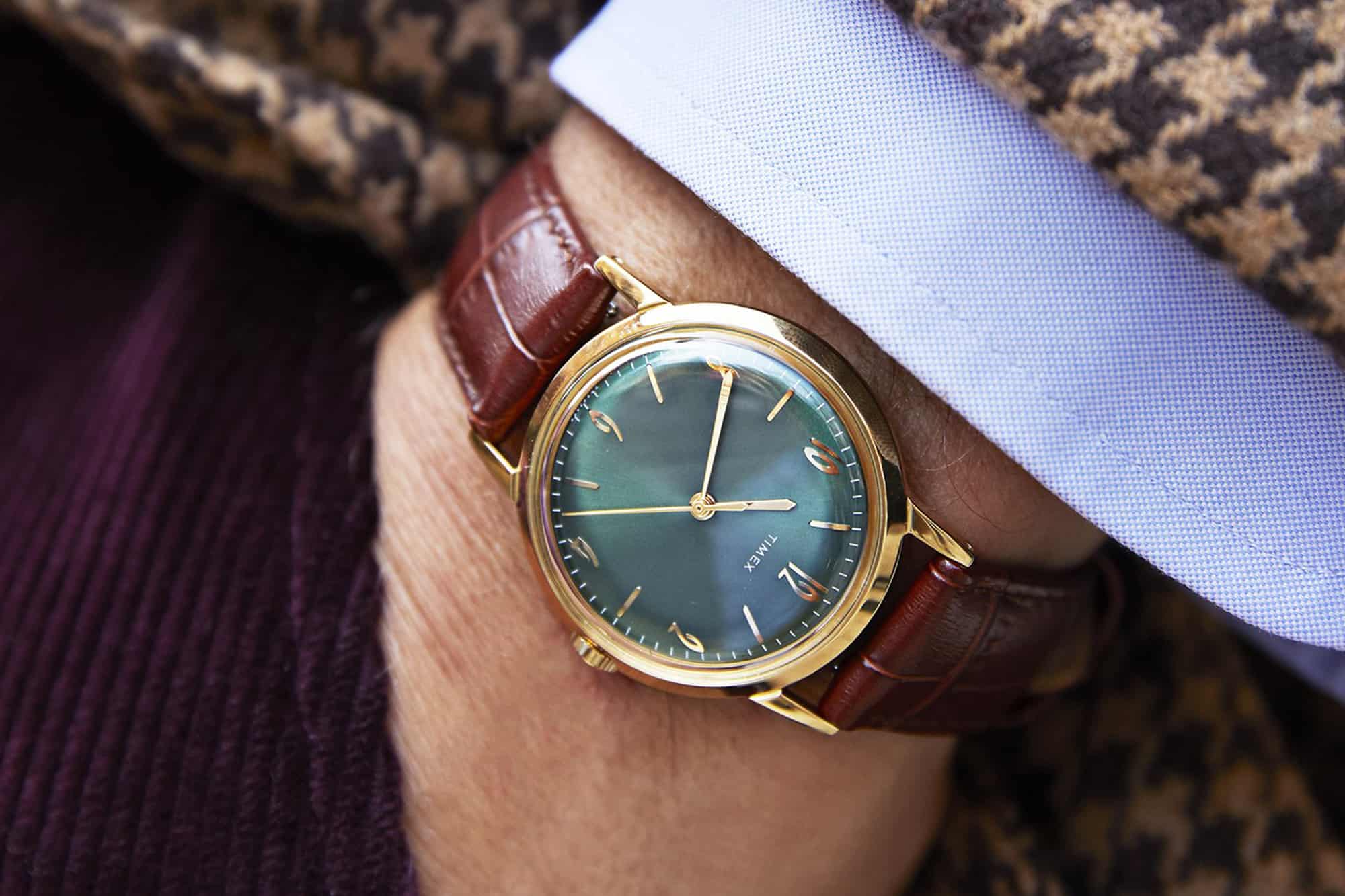 You might think a 34mm art deco-style dress watch would be pretty much restricted to the sleek lizard leather it comes with, but there's something about the simplicity of the dial with the quirkiness of the Arabic numerals that makes it ridiculously compatible with a number of straps and bracelets. An 18mm Milanese bracelet is a great choice for keeping it dressy, but worn brown leather and ostrich leg straps are also great choices to make sure it doesn't look OTT with jeans and a T-shirt. Most surprisingly, the Marlin even looks fantastic on NATO straps, and the thinness of the 10mm watch means that the added fabric doesn't make it too bulky.
Sinn 104 white dial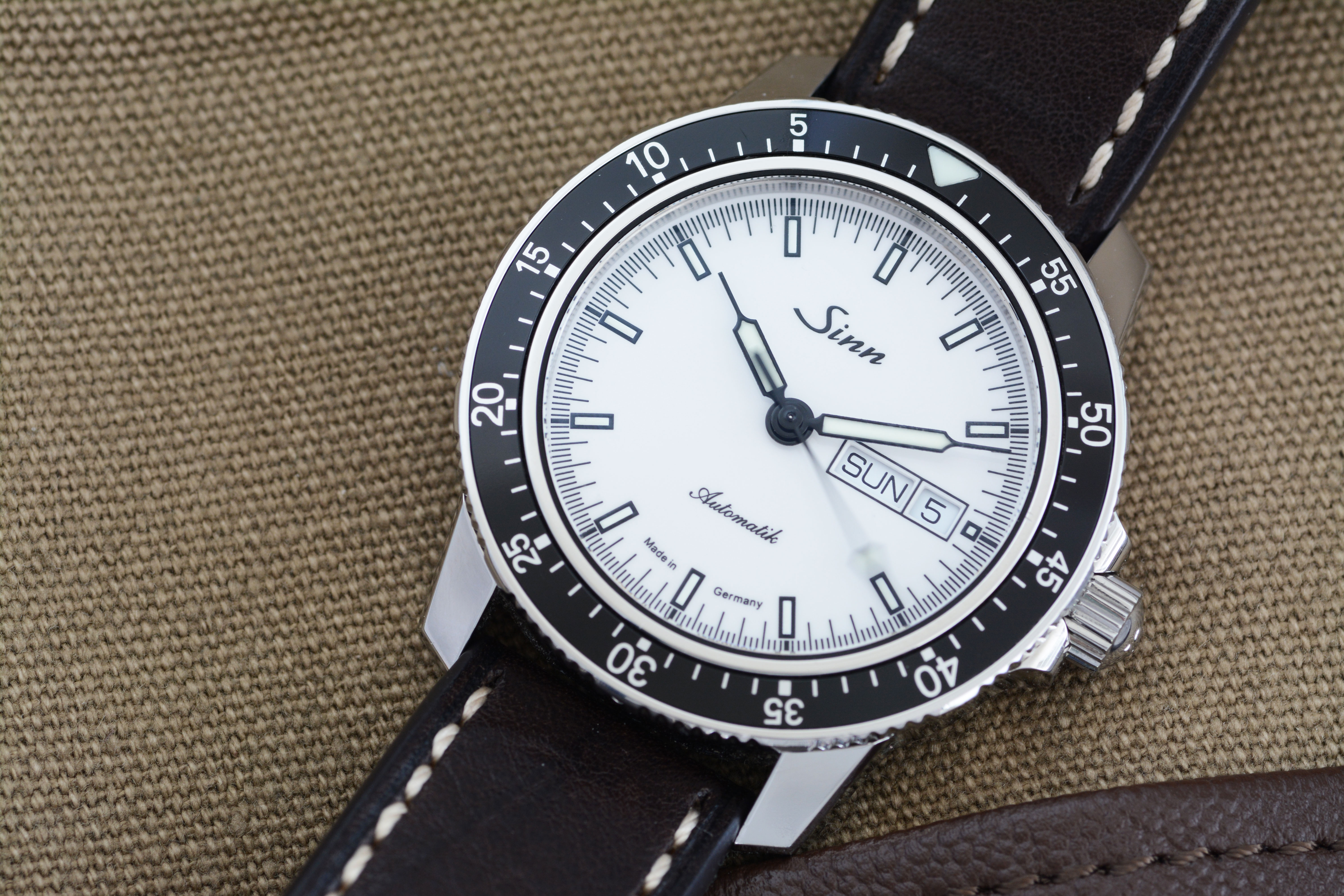 Of course, the 104's black dial (as well as the limited edition sunburst blue dials) will be a success on any 20mm strap, but given the amount of black-dialled watches on this list, the white dial variant definitely deserves some special attention. The crispness of the white dial really lends itself to something with a bit of contrast, whether that be a brown leather with white stitching or a clean, white rubber strap. It looks equally as impressive on colourful NATOs and canvas straps, really anything that can complement the utilitarian look and feel of this German workhorse. If you still want more bracelet options than the H-link and fine-link options provided as standard, the 104's subtle, aggressive look can be honed in on with a thick shark mesh.