5 watches specially made for movies, from Hamilton in Tenet, to Audemars Piguet in End of Days
Luke Benedictus
Sometimes cinema prop masters get lucky. On certain rare occasions, instead of having to unearth pitch-perfect watches for a movie, brands will collaborate on brand-new timepieces that are purpose-built for the film. This often proves to be a win-win. The brands get some welcome publicity and a touch of big-screen glamour, the prop masters get watches that are tonally spot-on and unique. Here are five memorable examples.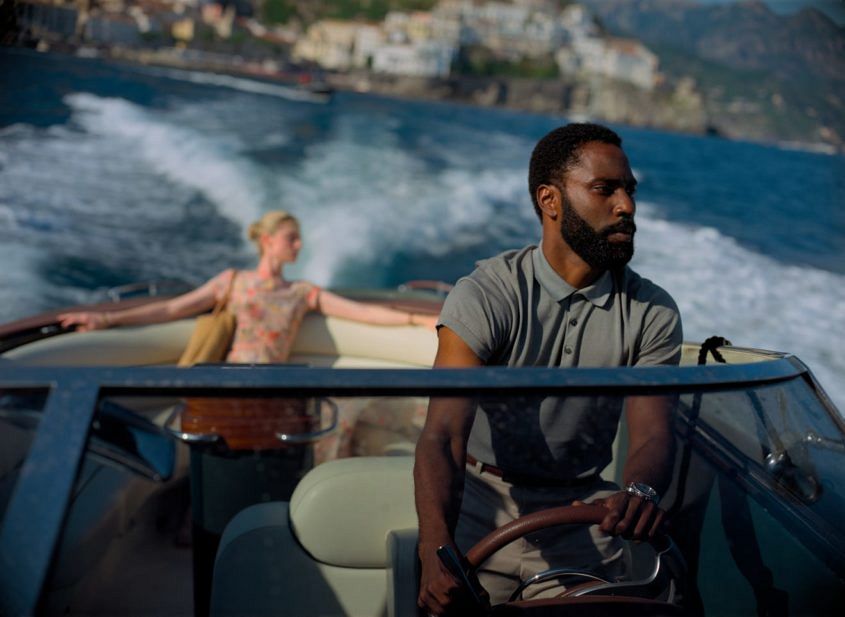 Tenet x Hamilton
Tenet is Christopher Nolan's new and, let's face it, utterly baffling sci-fi thriller. It basically involves soldiers racing back and forth through time in a desperate bid to find a special algorithm to save the world (or something). Anyway, given the central nature of time in the film, our gallant hero's watch plays a prominent role, particularly in the climactic stages. As a result, Nolan wanted a special watch.
The film's production designer subsequently approached Hamilton to create a military-style watch with an extra-bright digital screen housed within an otherwise analogue dial. The brand responded by customising their Khaki Navy BeLOWZERO model and integrating a digital screen as requested. The watch's mechanical movement was replaced with a digital one and a powerful battery installed to illuminate the neon glow of the dial.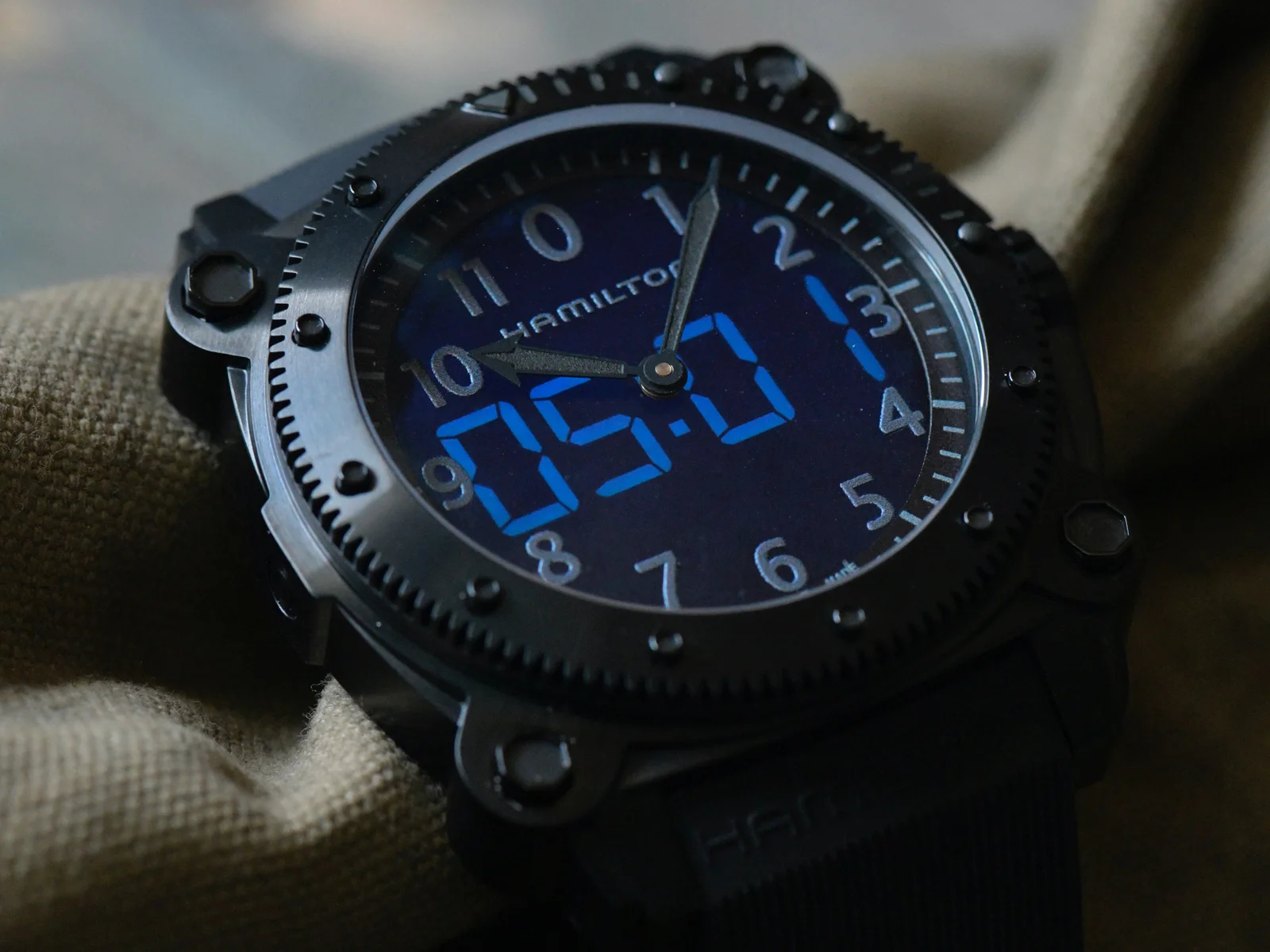 You can't buy the exact piece yet (although Hamilton are apparently working on it). But the brand has already released a simplified version, minus the digital screen and movement. Essentially a remix of the Khaki Navy BeLOWZERO, the watches comes in black titanium in a limited run of 888 pieces at a price of US$2095. The killer detail? Your choice of a red or blue-tipped second hand that explodes off the all-black dial like a shooting star.
End of Days x Audemars Piguet
Arnold Schwarzenegger versus Satan sounds good on paper. Unfortunately, it proved less promising on celluloid. "End of Days is an overblown, overspectacular, oversold movie without an original idea in its head," was the Chicago Tribune's harrowing verdict. The one redeeming factor: Schwarzenegger's watch.
Audemars Piguet was approached to create a  watch that would be worn by Arnie during the film. What they dreamed up was just a conceptual prop that didn't actually keep time. But the explosion of interest in the watch quickly prompted AP to produce a batch of Royal Oak Offshore End of Days watches in a limited-edition run of 500 pieces (why not 666 pieces we ask?).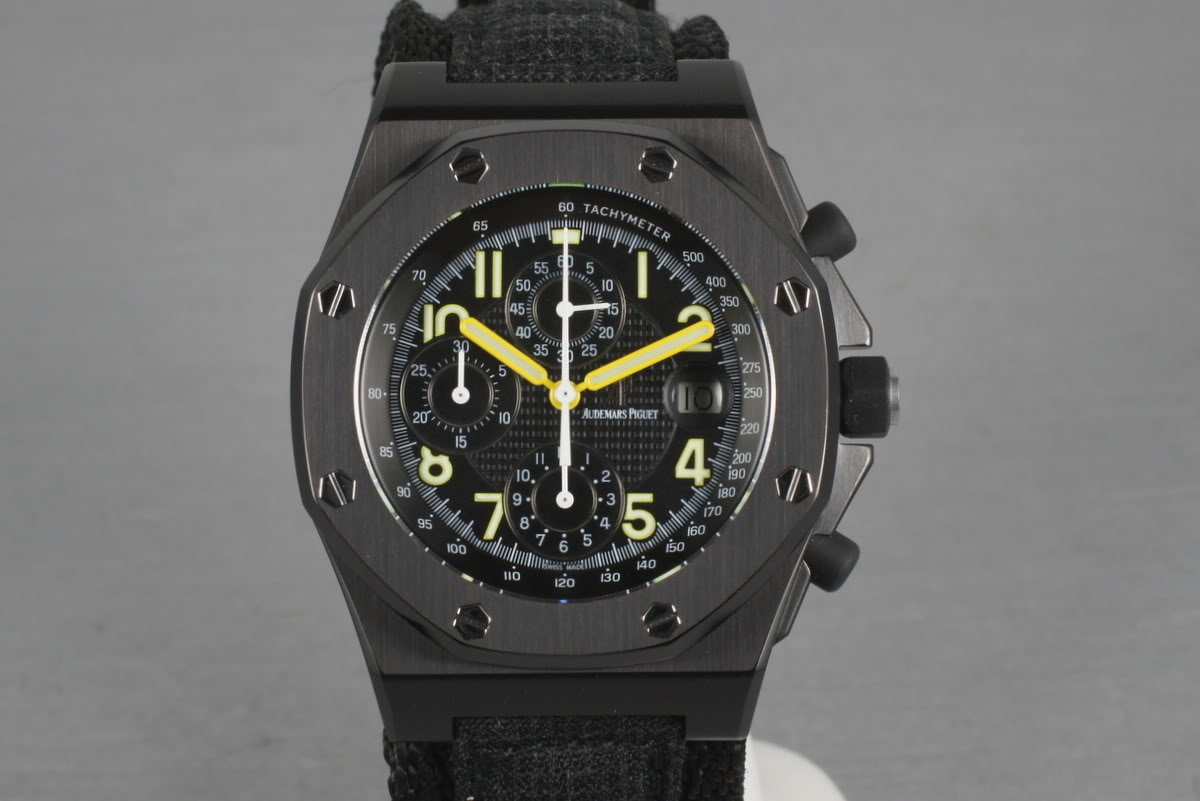 What provoked the interest was that AP had modified their standard Offshore and turned it to the darkside by coating the steel watch in black PVD. In the late '90s this was still a pretty radical move. The resulting chronograph paired a jet-black case with a black dial enhanced by AP's signature tapisserie with this moody backdrop contrasting the bright yellow hands and indexes.
The watch signalled the first of AP's successful collaborations with celebrities from Jay-Z to LeBron James. But the watch was also significant for its daring aesthetic. These days there are a bunch of watches with a similar look, from the Zenith El Primero A384 Revival to the Hublot Big Bang GMT All Black Yohji Yamamoto. But AP's End of Days was one of the first blacked-out luxury timepieces and showed that a high-end watch could still have a bad-ass edge. The watch was consequently snapped up by collectors on release (although there are some on sale here).
Master and Commander x Breguet

In Patrick O'Brian's nautical history novels, Stephen Maturin is besotted with his Breguet watches. As the naval surgeon and spy mentions in Blue at the Mizzen, the watches are "wonderfully accurate, wonderfully resistant".
When the books were adapted for the big screen, the prop master Doug Harlocker's fierce desire for authenticity drove him to approach the brand in order to create a period-correct piece.
"I contacted Breguet to duplicate a watch that they had made in the 1700s to use in the film," Harlocker recalls in this interview. "They took it on as a challenge and delivered a magnificent pocket watch absolutely authentic to the period at no charge to us.
"What did they get out of it? Well, people saw that movie and saw Russell using it. It is a strong association."
Kingsman x Bremont et al.
"You can tell more about a person by his watch and his shoes," insisted director Matthew Vaughn. "Kingsman is all about being a gentleman and Bremont is very much a modern-day gentleman's watch as well as being a practical watch for a spy. Wearing the right attire helps define the character and helps the actor get into the role. The clothing is an extension of the character and it's crucial to get it right. I wanted to work with the best British brands and I wanted to celebrate Britishness and great quality. I also loved the fact that Bremont make watches for the Special Forces; this made them a perfect fit."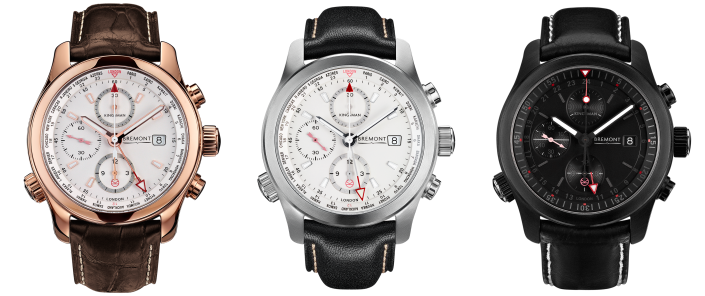 Which is all very well if it was just a little more sincere. Instead, the British spy romp attempted to cash in by taking product placement to another stratosphere. In tandem with the film, Vaughn developed an entire menswear label with Mr Porter, enabling viewers to literally shop the characters' looks, from ties by Drake's to eyewear by Cutler and Gross. Amongst all this, Bremont had three watches specially commissioned for Colin Firth and Taron Egerton.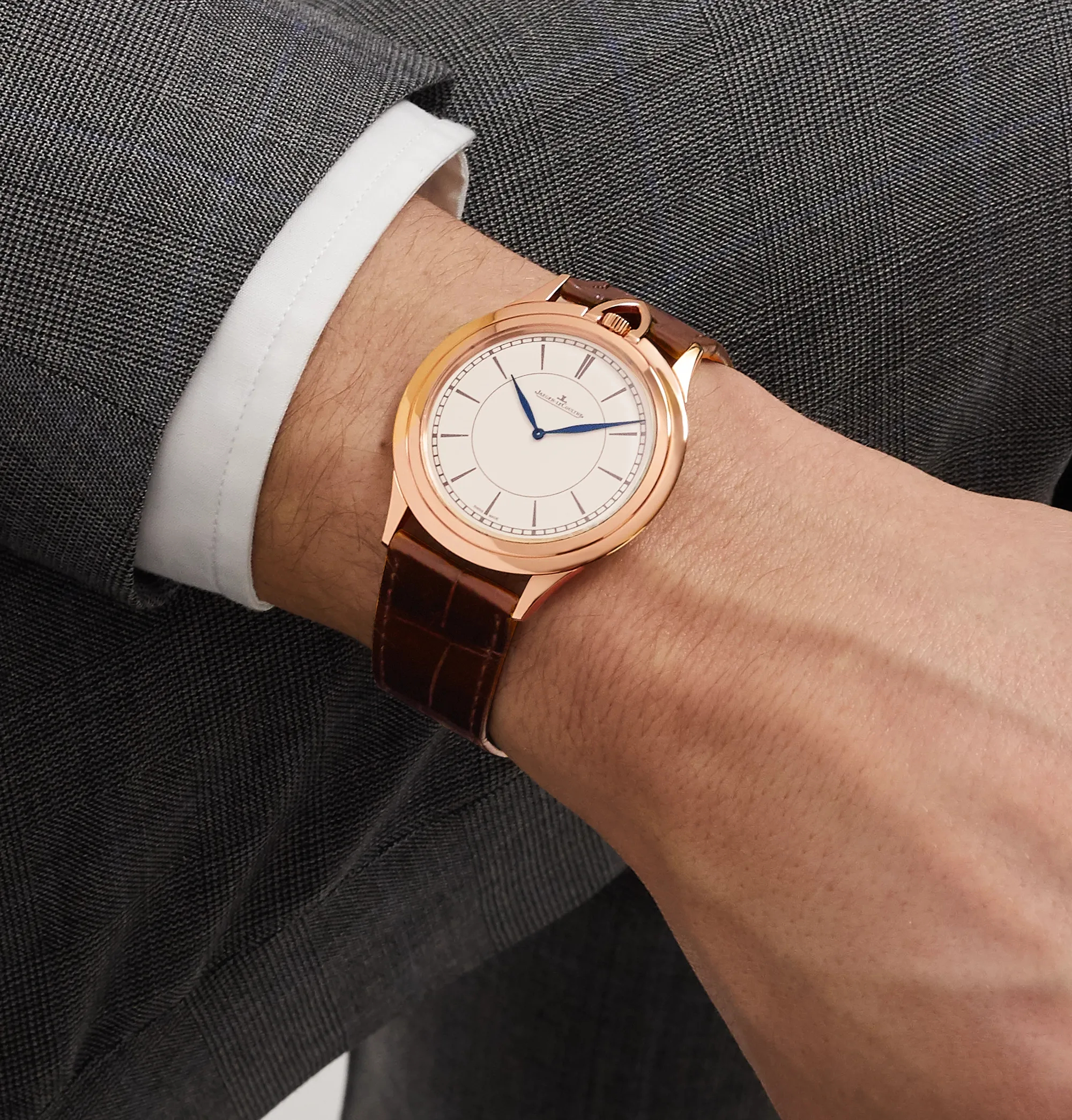 Since then, the Kingsman franchise hastily abandoned any pretence of favouring watch brands that could whistle Rule Britannia. The follow-up, Kingsman: The Golden Circle featured a TAG Heuer Connected Modular 45 as the secret agent's watch of choice. In the forthcoming prequel, The King's Man, the franchise has worked with Jaeger-LeCoultre to create the Master Ultra Thin Kingsman Knife, a limited-edition piece in 18k rose gold that's just 4.25 mm thick. It's available on Mr Porter for AU$44,555 – taking promotional products to dizzying new heights.
Interstellar x Hamilton
For his 2014 sci-fi extravaganza, Christopher Nolan teamed up with Hamilton (again) to create one of the best examples of watch product placement in cinematic history.
Shortly before he embarks on an intrepid voyage beyond the rings of Saturn, Joseph Cooper (Matthew McConaughey) gives a Hamilton Khaki Field wristwatch to Murph, his young daughter.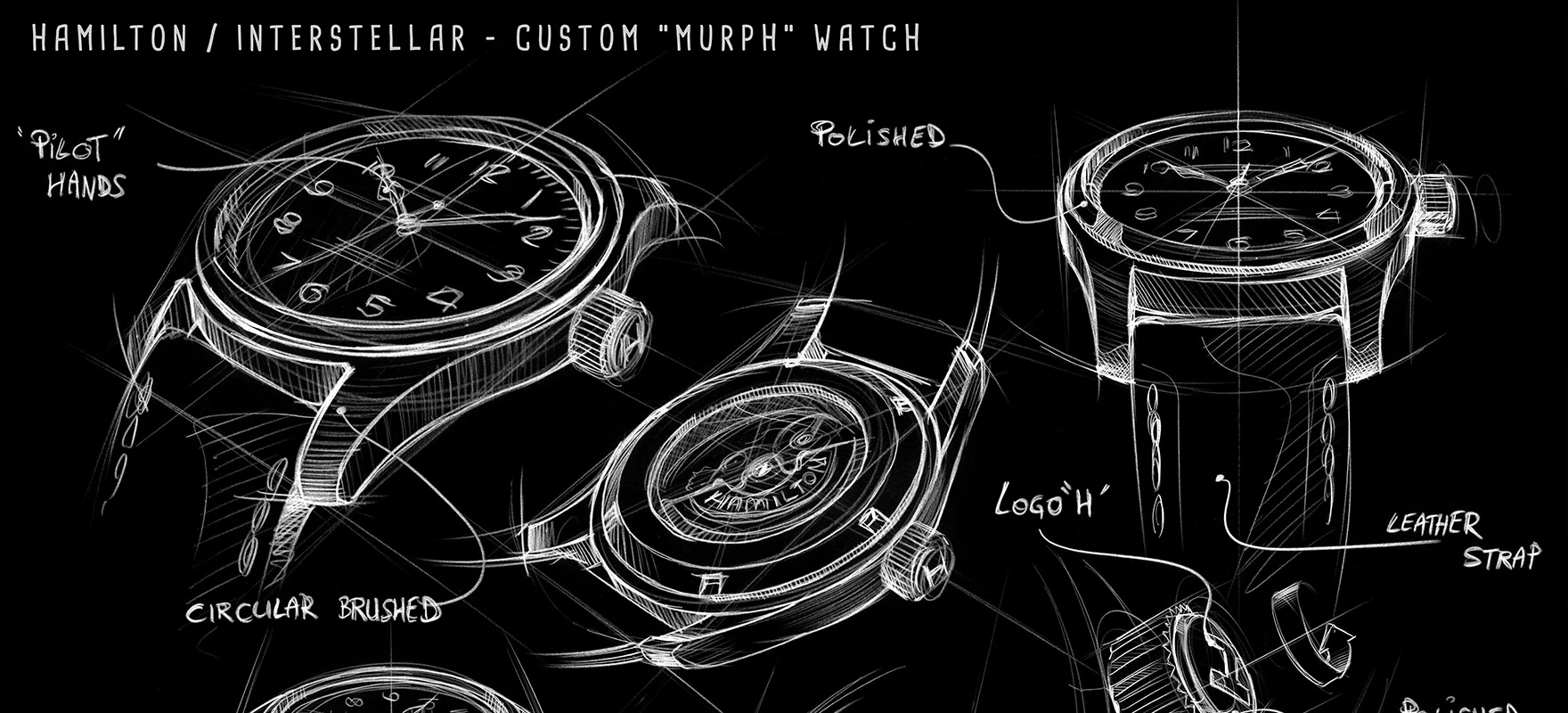 In another of Nolan's mind-boggling narratives featuring intergalactic wormholes and bifurcated timescales, Cooper decides to retrospectively code quantum data into the second hand of Murph's watch (as one does). Suffice to say, this proves to be one of the climactic acts of the film.
While Hamilton originally made the watch just as a prop, the brand eventually caved to pressure from fans and introduced the Hamilton Khaki Field "Murph" as part of their permanent collection in 2019. In a delightful touch, the watch's second hand is printed with the word 'Eureka' in Morse code. While barely visible to the naked eye, you can make it out with the aid of a loupe.