If you're a regular reader of Time+Tide, you're likely to sit somewhere on the scale of watch addiction. From unrelenting curiosity to full-blown collecting mania, you should know that you aren't alone in your unquenchable thirst for that next addition to the collection. And what better way to start the year than by getting a new watch? Especially a vintage one.
Here, we are taking a look at several vintage pieces on eBay that are currently available and all offer different elements of watch-collecting intrigue. If you've never bought a vintage watch before, let alone a vintage watch online, it can definitely seem like an intimidating morass of questionable authenticity and watches you might think are NQR. Recently, however, eBay has taken a big step to making this potential minefield of hunting and gathering more approachable by offering their Authenticity Guarantee on watch sales $2000US and over. This means that when an eligible watch is sold, it will be sent to eBay's third-party verifier, who will issue it with an authenticity report card, before sending it on to the buyer. That means more time searching for your next dream watch, without worrying you might stumble across something that is less than the real McCoy. So let's take a look at these five options that could help you start 2021 on the right foot (and left wrist).
Rolex GMT-Master ref. 16753 two-tone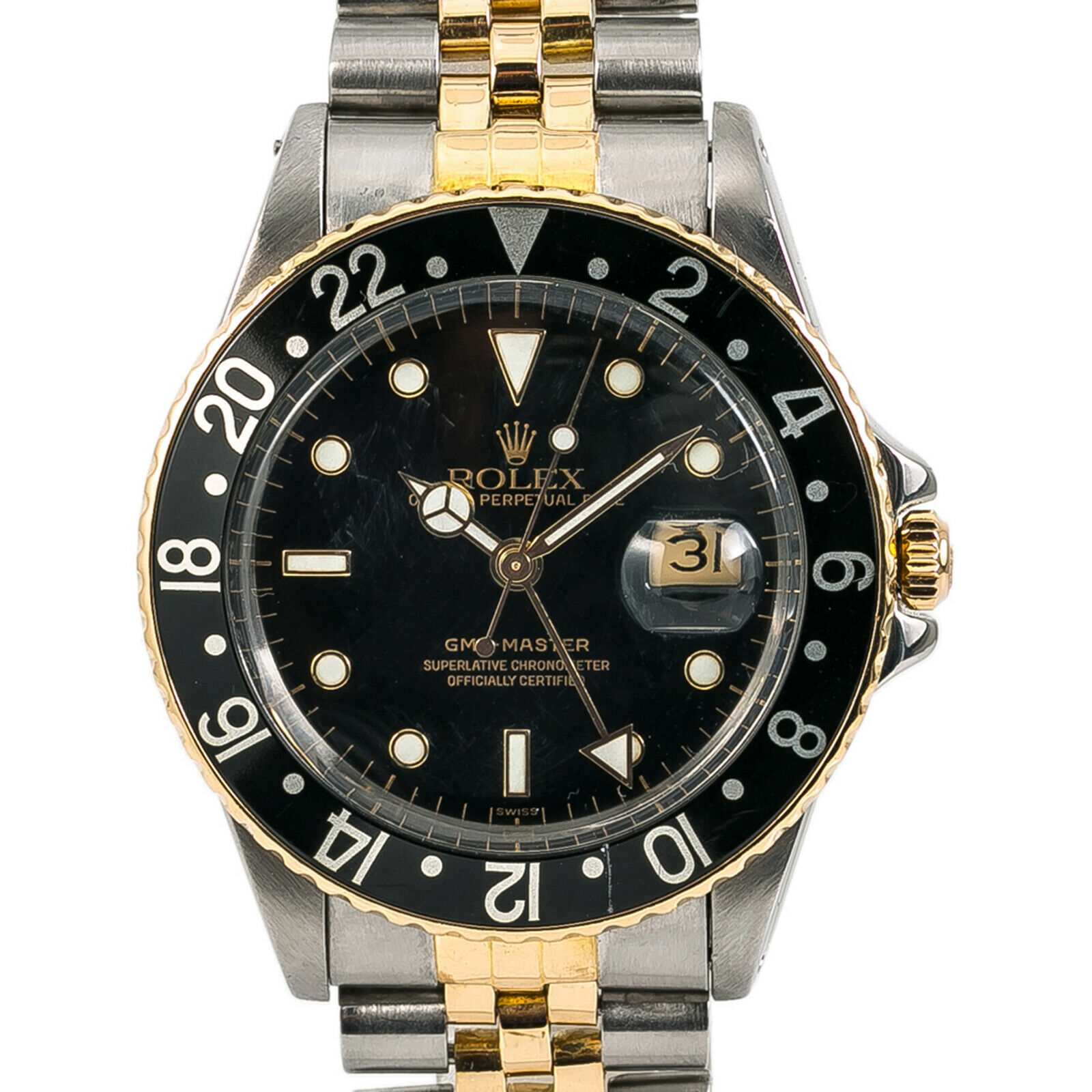 Originally built for the PAN-AM pilots at the beginning of the Jet Age of aviation, the GMT-Master is as practical as it is attractive. The 40mm stainless steel case contrasts nicely with the yellow gold highlights in the bezel, bracelet and dial, serving up a subtle throwback to the lavish 1980s. This specific watch looks to have been lovingly worn over the years, and is in appropriately honest condition. See the listing right here.
Breitling Navitimer ref. 806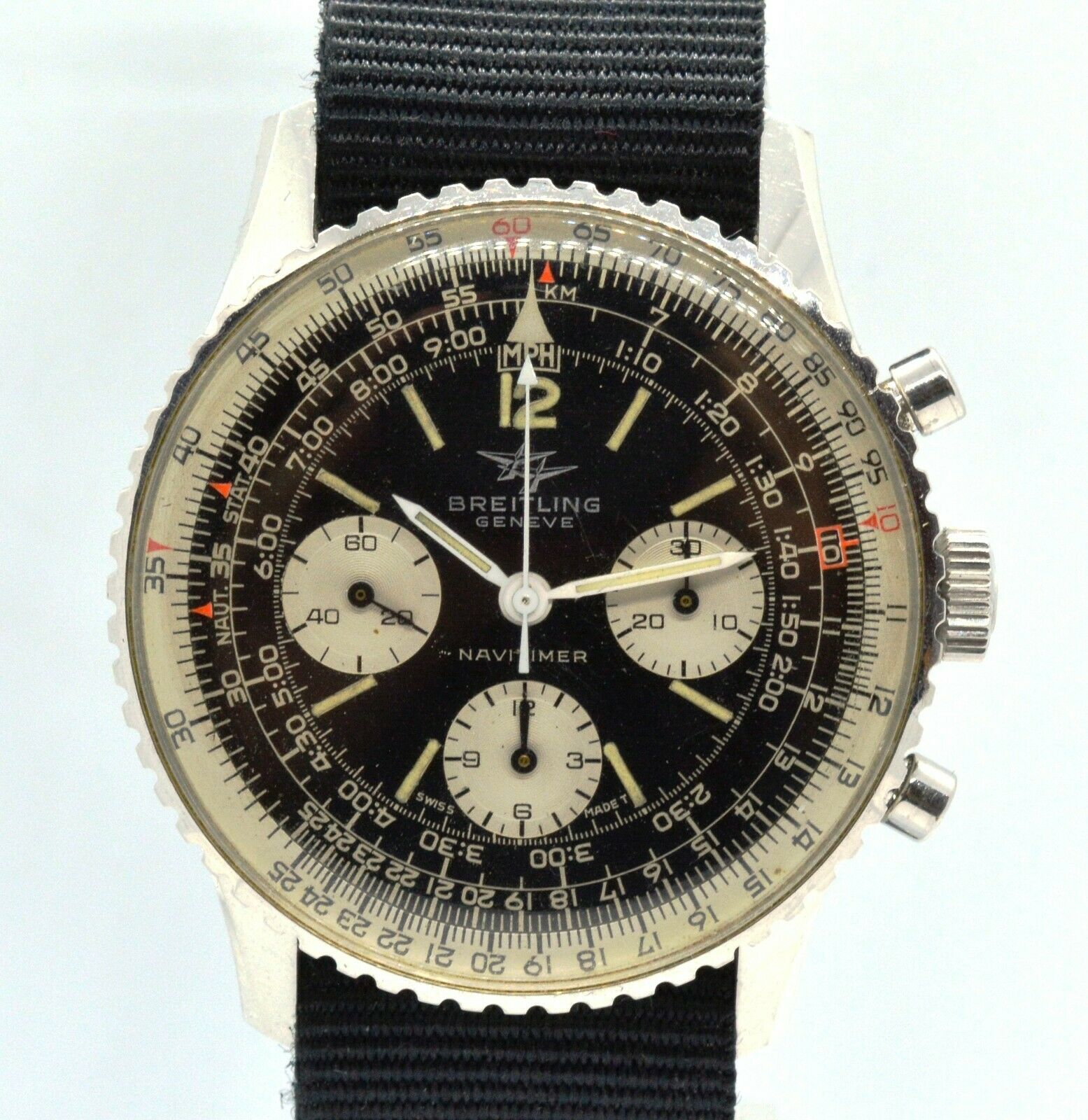 Another watch that was originally designed for the skies, the Breitling Navitimer is almost the blueprint for the classic pilot's chronograph. In particular, the reference 806 was reissued by Breitling in 2019 as a limited edition, and was a watch that proved very popular among collector circles. This is an original reference 806 and looks to have been well looked after over the decades. See the listing right here.
Le Coultre Automatic
We didn't have too many opportunities to get dressed up in 2020 and I for one am hoping that changes this year. So if you're looking to refresh your black tie wardrobe, this Le Coultre Automatic could be the perfect companion to your next formal function. Measuring only 35mm in diameter, this yellow gold number isn't for anyone who can't pull off a smaller size timepiece. See the listing right here.
Rolex Air-King Precision ref. 14000
If you have someone in your life who needs their First Good Watch, perhaps someone on the cusp of adulthood or about to start their higher education studies, then look no further. A stainless-steel Rolex with a blue dial is a watch that looked great when it was first made, and will still look great decades from now. It's a classic for a reason. See the listing right here.
Omega Seamaster Calendar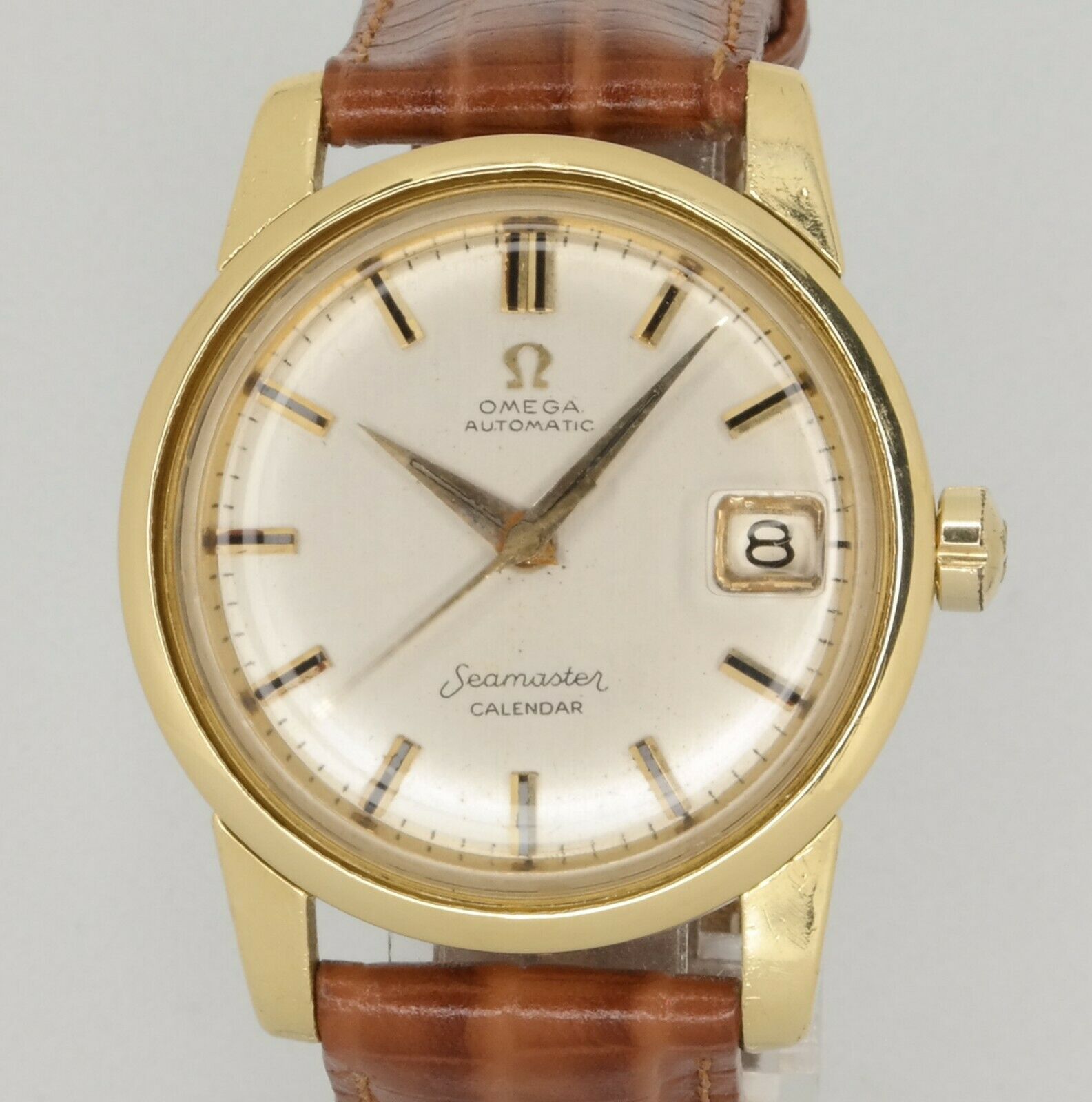 The 1950s are remembered as the golden age of the dress watch, and it's easy to see why. The number of fantastic three-handed watches that were produced in that decade is significant, and this Omega Seamaster is one of them. Made in 1958, it features attractive long lugs, applied hour markers and a date window at 3 o'clock. It whispers of a refined classicism that you're hard pressed to find in modern watches today. See the listing right here.
Made in partnership with eBay. However, the opinions expressed in this article are our own in accordance with our Editorial Policy.