5 things you never knew about the Rolex Daytona
Time+Tide
As one of the most important model series in the world today, the Rolex Daytona is used to living life in the spotlight. What that means is that there are very few things to say about the Daytona that haven't already been said, but here's a rundown of five milestone changes to how the Rolex Daytona is built, which may or may not have popped up on your radar at their time of release.
The Daytona was released in 1963
It all began in the early '60s when Rolex decided to nickname one of their new Cosmograph chronographs (reference 6239) after the Daytona race track in Florida. It would go on to become one of the most famous and sought-after models the company has ever produced.
The Daytona didn't always use an in-house movement
We take Rolex's status as an in-house brand for granted, but it wasn't always the case. Amazingly, it wasn't until the year 2000 that the Daytona had a movement to call its own. Before that, it had used movements made by Valjoux and Zenith (which themselves had been updated several times over the years). The subsequent Rolex calibre 4130 set a new benchmark for the brand in regards to chronometric performance, thanks to it being fitted with the parachrom hairspring – a feature that has been rolled out across the majority of the catalogue today.
That change affected the dial layout too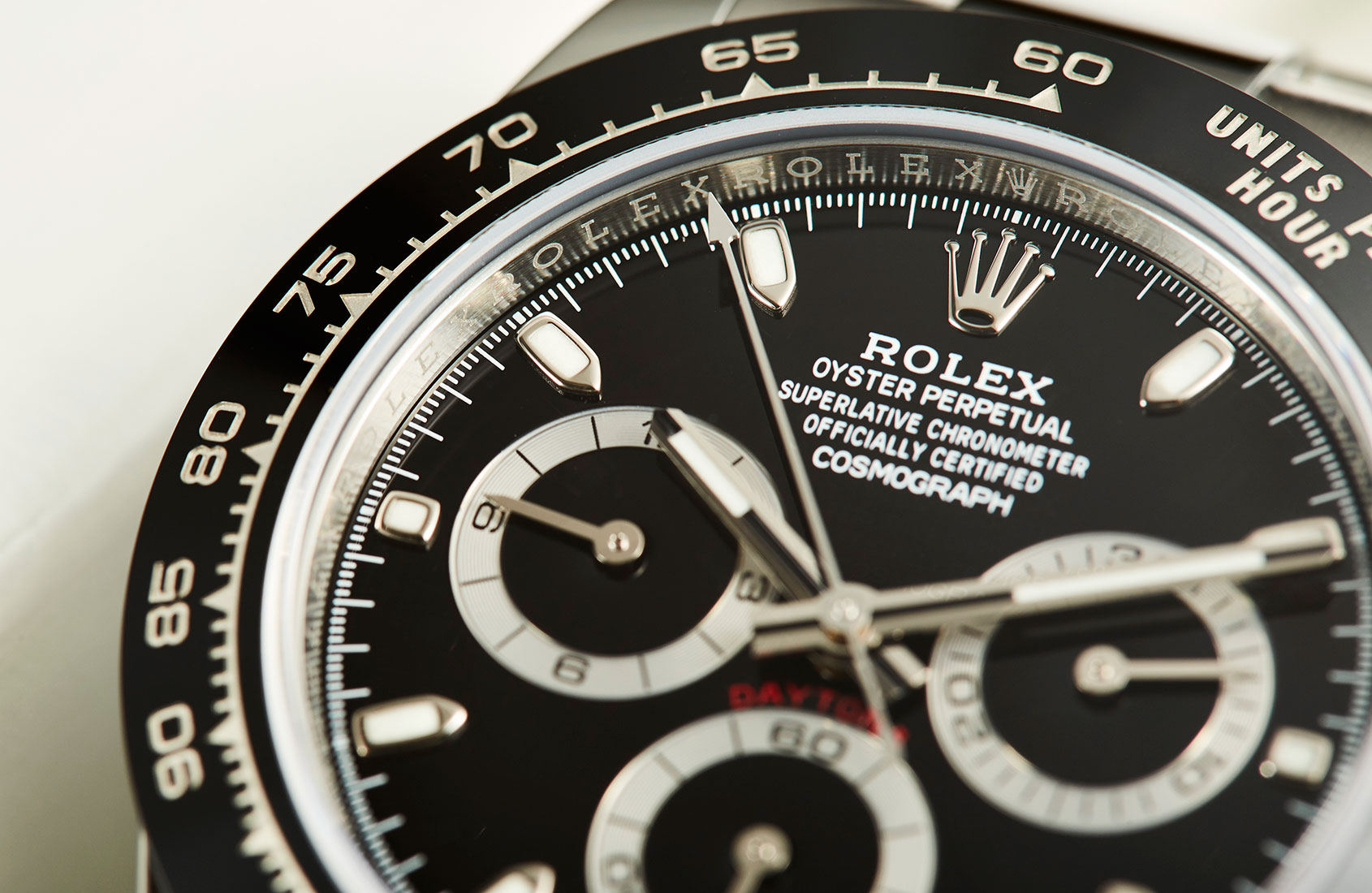 If you hold a pre and post-2000 Daytona in your hands, you may notice something odd about the dial layout. That's right – the running seconds sub-dial has shifted from the 9 o'clock position down to the 6 o'clock spot. This subtle modification is down to the movement architecture and gives the dial a better balance along its vertical axis.
Those iconic screw-down pushers were late to the party
One of the Daytona's most recognisable external characteristics is its chunky screw-down pushers. Believe it or not, these weren't always part of the design and didn't appear until two years after the initial model's release. In 1965, reference 6240 debuted with screw-down pushers improving robustness and water resistance. The screw-down pushers would eventually become integral to the design despite a few subsequent references reverting to the unthreaded forerunner.
The bezel has been made from Cerachrom since 2016
Many would picture an engraved steel bezel when asked to imagine the "classic" Daytona, but many of the most desirable models from the early years used acrylic inserts. Rolex ditched the less durable material way back in 1970 with the release of the 6262. Things remained unchanged until 2016 saw the installation of an engraved Cerachrom bezel, bringing the classic style bang up to date for a new generation.