5 things you need to know about Bremont that explain why they have come so far so fast
Andrew McUtchen
I distinctly remember the first time my interest was piqued in Bremont. Until then, I'd seen the brand around, but not been attracted to what appeared to be pretty plum conservative designs. I'd noticed the watch in Kingsman: The Secret Service and thought it was a clever, jolly appropriate spot for such a British brand, but again I hadn't particularly warmed to the look of it – and without the ability to blow up enemies with it in real life, had no pressing urge to learn more.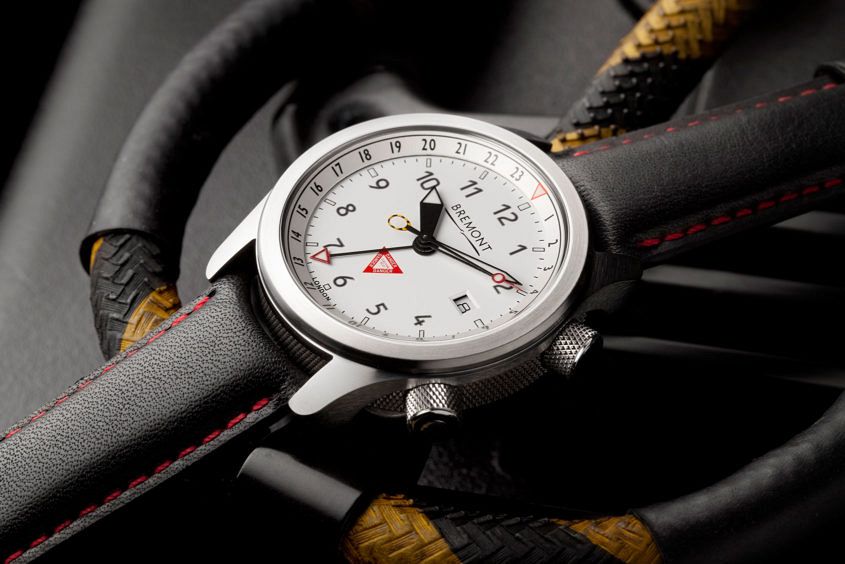 But then, in a meeting with an Australian distributor, a conversation took a twist. He had a swollen black eye. "What happened to your face, Leon, are you ok?" I asked. Leon launched into a story about standing on a stool to do something in his back room. About falling and landing on a tiled floor. "But the real miracle," he said, "is that I actually landed on my wrist first and this is all that happened to my watch!"
He proffered his wrist. On it was a Martin-Baker III on bracelet, and I inspected it closely – some marks on the bezel, a mini-bear claw swipe of scratches on the bracelet, but very little else. In that closer inspection, a few other things caught my eye. The slightly domed crystal (completely scratch-free), the vibrant orange of the granulated case barrel, and the overall build quality, which up close is evident and also felt through the heft of the package. Suddenly, I was very interested in Bremont. I ended up ordering the exact same model, and now wear it on a range of straps very often.
Today, I am cleaning out the back of the Time+Tide office – where five years' worth of watch memorabilia has stored up – and given that I'll be no doubt battering my hands around in the process, there is only one watch for the job. I am obviously a convert. To introduce you to the brand, and why it matters, we invited Nick English, co-founder of Bremont, to Time+Tide HQ to come in and have a chat. Here are five quotes that get to the heart of the matter:
We didn't want to go and buy a brand and say, 'this is our history of 100, 200 years' when it clearly wasn't.
We wanted to set a brand up from scratch and for it to stand on its own two feet.
We wanted any good watchmaker to take the back off and say this is a beautifully engineered watch.
Our surname is English. We are English. We didn't want to name our brand English. We think the irony would have been lost on a lot of people.
If you go back 100-and-something years, probably 60 per cent of the world's clocks and pocket watches came out of the UK. If you take a watch from that era, 50 per cent of that innovation is British.
So, there you have it. A strident young brand with military cred and very high hopes for a renaissance of British-made watches. We will watch this story develop with interest.
Made in partnership with Bremont. However, the opinions expressed in this article are our own in accordance with our Editorial Policy.