Monac-oh yeah! An overview of all 5 TAG Heuer Monaco limited edition watches
Nick Kenyon
This year we were lucky enough to celebrate the 50th anniversary of the TAG Heuer Monaco. It was in the last year of the 1960s that the brand (just Heuer at the time) released their iconic watch that was one of the first ever automatic chronographs, and was cemented as a legend when it was seen on the wrist of Steve McQueen in the cinema classic Le Mans. To celebrate this very special watch, in 2019 they have released a series of five TAG Heuer Monaco limited edition watches (of 169 pieces per watch), with each part of the series representing a decade in the life of the Monaco. The fifth and final watch was released last week, so we wanted to take a look at the full picture, now the last piece of the puzzle had been placed.
TAG Heuer Monaco 1969-1979 Limited Edition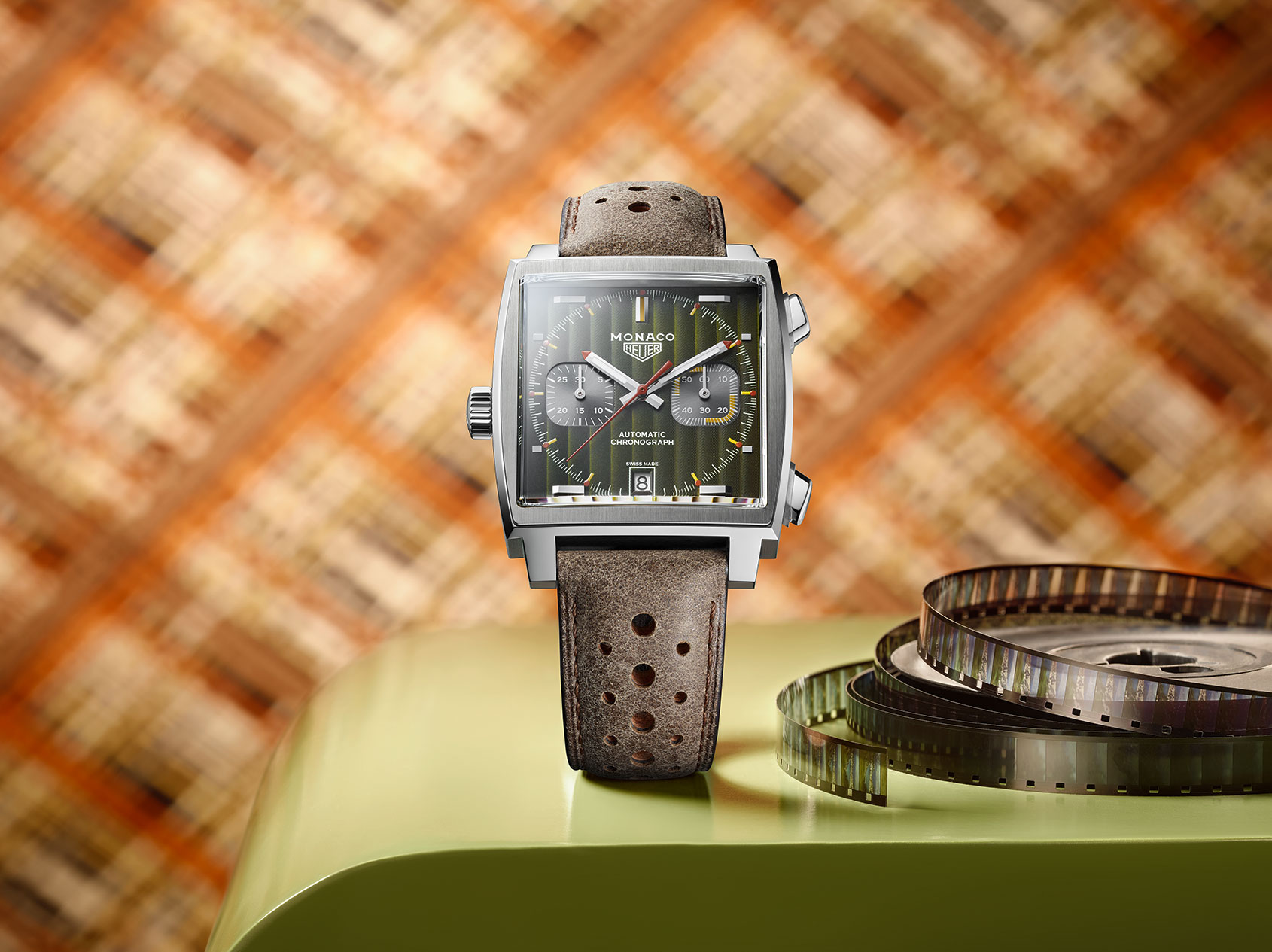 The first cab off the rank was the Monaco 1969-1979, with a deep green dial and, unusually, Côtes de Genève finishing on the dial, a technique that is most commonly used to decorate movements. With a brown leather rally strap, and the red and yellow dial highlights, it oozes with the cool of the '70s. Read the full review here.
TAG Heuer Monaco 1979-1989 Limited Edition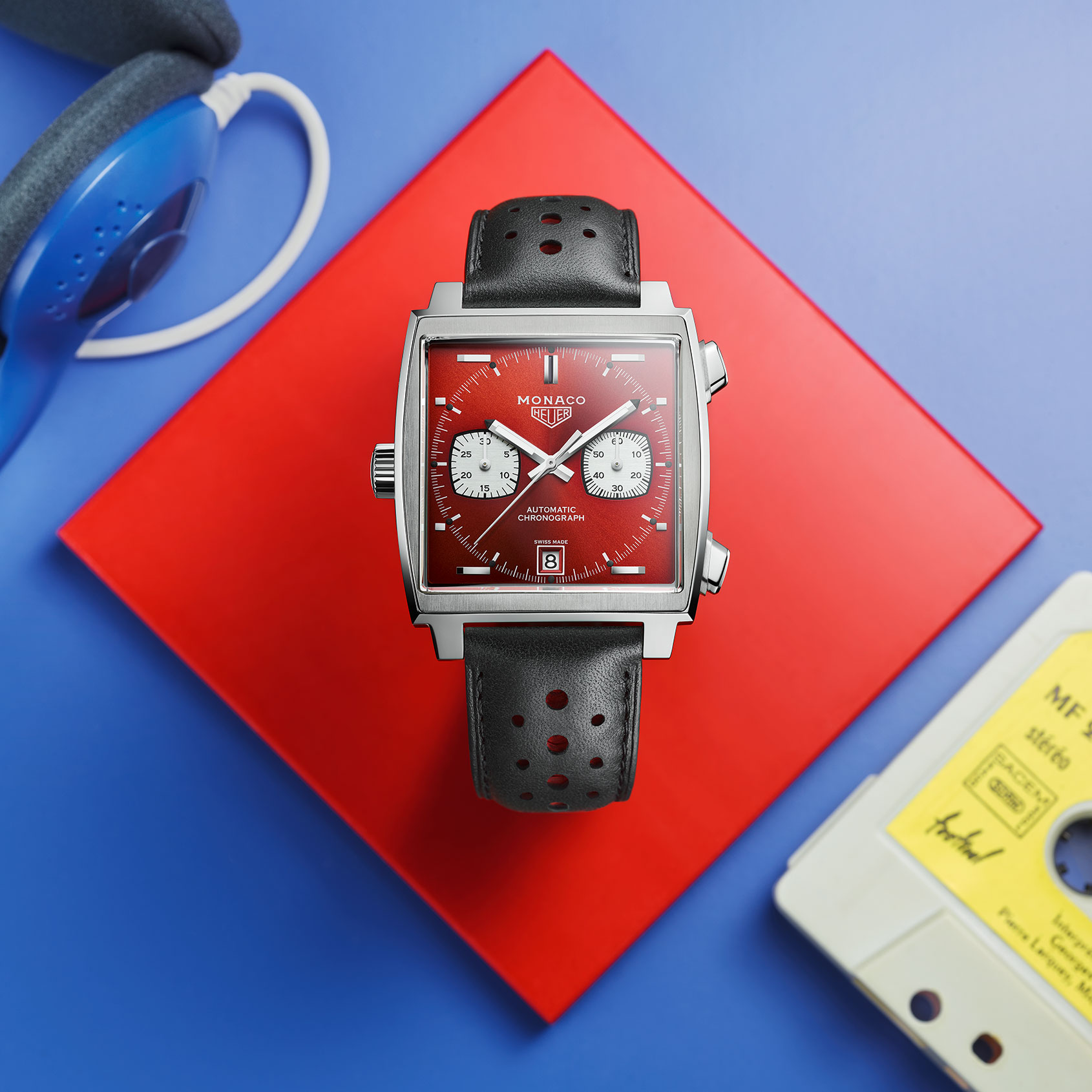 Emblazoned with the colour most strongly associated with the passion and full-blooded energy of motorsports, the red-dialled Monaco 1979-1989 is a tribute to Le Mans. The rich ruby tone of the dial is nicely contrasted with grey rhodium-plated sub-dials, and the black leather strap offers a flash of rouge through the rally holes. Read the full review here.
TAG Heuer Monaco 1989-1999 Limited Edition
Fast approaching the turn of the millennium, the Monaco 1989-1999 offers a more monochromatic approach, with a silvery grey dial made from sand-blasted rhodium. The dial text, hands and sub-dials are all highlighted red and blue, which is matched tastefully with the navy blue leather strap with red stitching. Read the full review here.
TAG Heuer Monaco 1999-2009 Limited Edition
For the Monaco 1999-2009, TAG Heuer have delivered a high-impact look with a high-contrast dial. The untextured black dial is offset by stark white sub-dials, and a pronounced white minute track, which further emphasises the square case shape. A splash of red highlights the hour markers along the minute track, as well as the second hand and tips of the hour and minute hands, to offer a piece that flies under the radar. Read the full review here.
TAG Heuer Monaco 2009-2019 Limited Edition
For the final member of the family, we are introduced to the youngest and coolest, leather jacket-wearing sibling – the Monaco 1999-2009. With a dark charcoal dial, and dark grey sub-dials, it offers a smokey haze of laidback style and feels the most modern of the five. Read the full review here.