5 sleeper picks from the upcoming Sotheby's Fine Watches auction starting next week
Zach Blass
Watch auctions are typically associated with record-breaking prices and incredible amounts of money spent on coveted collectables. During my visit to Sotheby's Upper East Side headquarters, I saw plenty of lots primed to go for six, seven, dare I say eight figures – such as the two Paul Newman-owned Rolex Daytonas that the auction house is presenting in their Important Watches Sale. But for those without unlimited funds, within the plethora of lots consigned at each auction there are always hidden "sleepers" that can be easy to miss amongst the excitement over the Newman Daytonas or the Speedmaster belonging to the Captain of Apollo 13. So now I want to shine a light on five of my sleeper picks from the upcoming Sotheby's Fine Watches Sale, running from May 31 – June 15, that I feel you will not want to miss.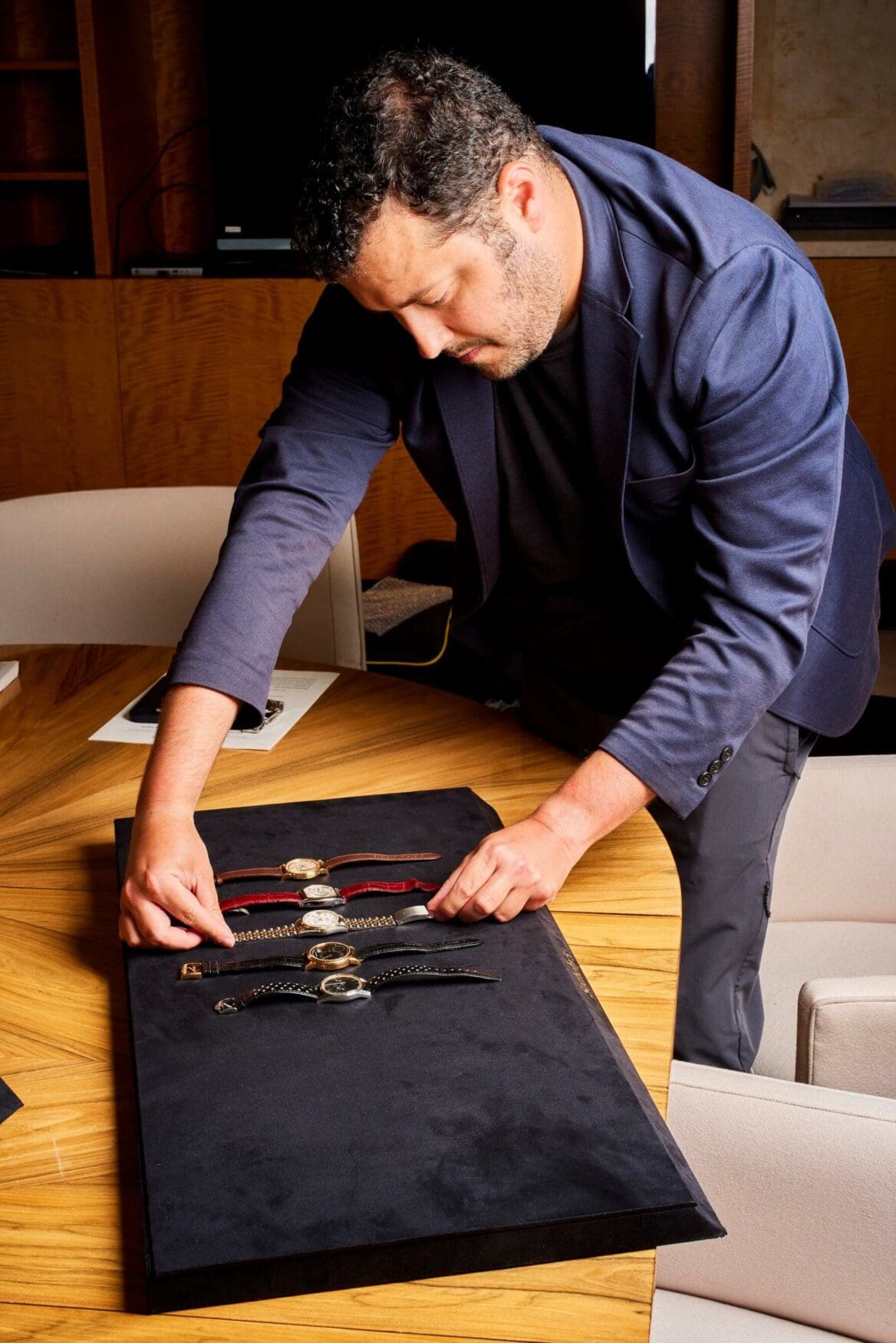 To be clear, while there are certainly "hero" lots to delve into within the Fine Watches Sale, I believe auctions can excite watch collectors of all budgets – you may not be limited to being a spectator. With enough digging, there may just be pieces you can and should bid on.  I combed through the Important Watch Sale catalogue "in the metal" and found some under-the-radar "sleepers" you may want to know more about as their final hammer prices may not prove as high as you would think.
Rolex Datejust ref. 16233 'IOC Olympics'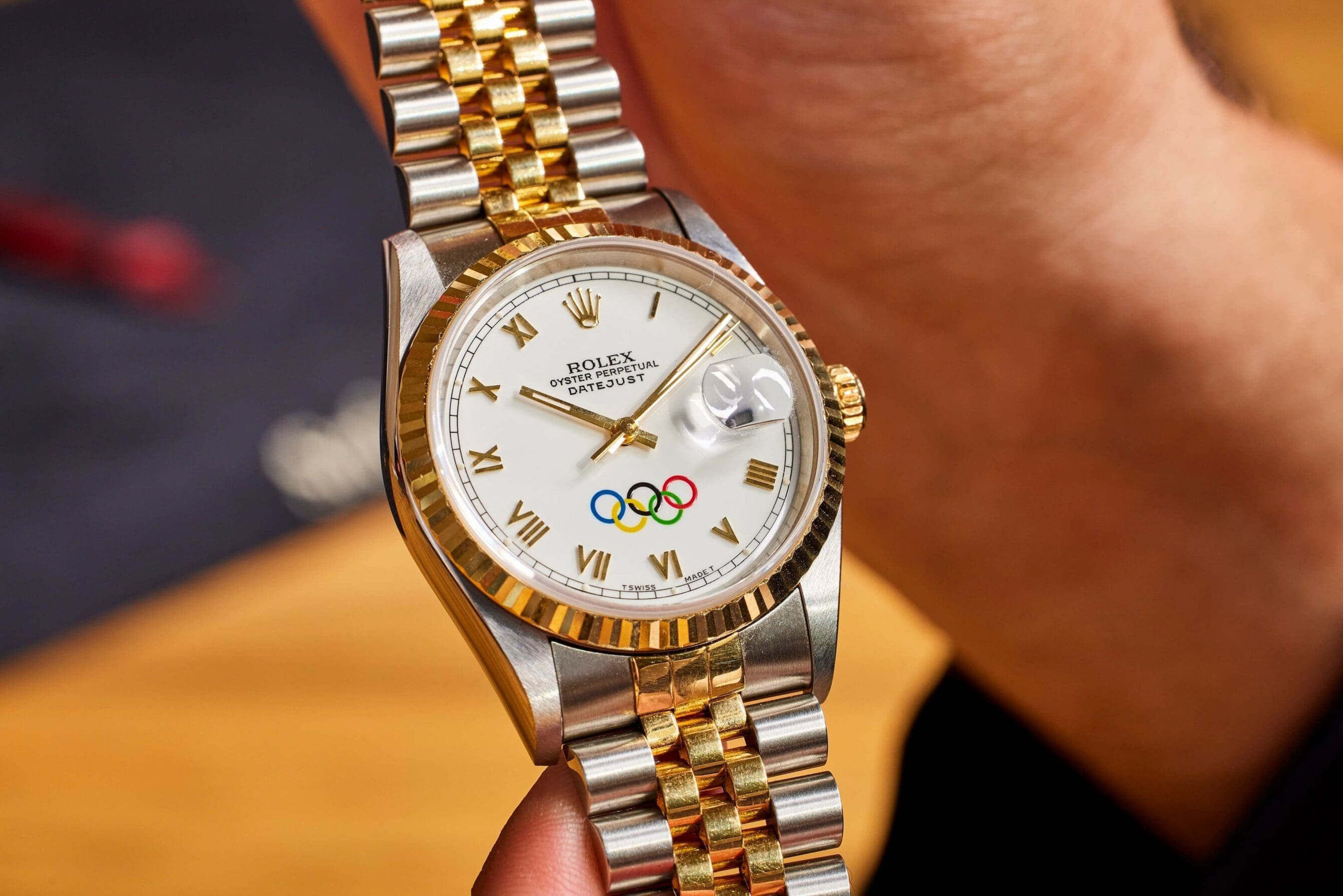 The Rolex Datejust 36 is among the most versatile watch designs in the world, I have never seen a Datejust look bad on someone's wrist. Personally, I have an affinity for the Datejust due to the fact it was the watch my grandfather always wore and, as a result, the watch that got me into watches. This example from 1996 really reminds me of my grandfather's watch, as his also was a fluted bezel/Jubilee bracelet model made of stainless steel and yellow gold – with a white dial as well. But, what his watch did not have, and what makes this watch particularly special is its Olympic ring branding at the 6′ position.
This ref. 16233 is in such remarkable condition, I questioned whether or not it had ever been worn. It is basically pristine, still has its green caseback sticker, and is accompanied by its Rolex presentation box, Guarantee dated November 24, 1996, plus booklets, calendar, two hang tags, leather document holder, leather card holder and four additional links. In short, it's a complete set. And, looking at the guarantee card, it is clear this watch was purchased by the International Olympic Committee in Switzerland for the Olympic Games held in Atlanta in 1996.
Sotheby's explains: "In the 1980s and 1990s, the crowned Manufacture also wanted to mark the Olympic games by offering some special pieces to the IOC. These timepieces were Datejust, men or ladies, adorned with the celebrated five Olympic rings, representing the five continents united by Olympism."
As a highly well-preserved Rolex, with an interesting production/purchase history and dual branding, it shocked me when I discovered the estimate for the watch is US$15K – US$25K. If you, or anyone, are able to snag it at such a price, consider me as green with envy as its caseback sticker.
Estimate: US$15,000 – US$25,000. Learn more here.
Cartier Tortue Collection Privée Cartier Perpetual Calendar ref. 2540
Just US$6,000 – US$8,000. This is the estimate range that Sotheby's has set for this gorgeous tonneau-shaped, white-gold perpetual calendar watch from Cartier, a Privé model no less. The idea that a precious metal perpetual calendar from Cartier would go for such a figure is mind-boggling considering how much Cartier has grown in the eyes of collectors worldwide in recent years. But, even were this watch to go for double the estimate, I still think it would be an absolute steal.
The white gold case is 34.5mm in diameter and 43mm lug-to-lug, so perhaps its smaller size does not suit some. But, for wrists like mine (~6.5 inches), or for those who like more vintage-inspired sizing, it is an absolute goldilocks fit. Well, what about the movement? Is it simply a dressed up ETA and that has lead to the lower estimate? Nope. The 9100MC automatic calibre was manufactured by Frederic Piguet, which has since been acquired by Blancpain. But F. Piguet has made some incredible movements – including the automatic flyback chronograph calibre 1185 that once held the record for the thinnest automatic chronograph movement upon its debut in 1988 and was used in earlier generations of Royal Oak and Overseas Chronographs. I almost hesitated choosing this watch as a sleeper pick to keep the intel for myself, but duty-bound to you, the readers, I relented. If this watch hammers within the estimate, I will be punching air for the lucky winner.
Estimate: US$6,000 – US$8,000. Learn more here.
Vacheron Constantin ref. 4240 yellow gold triple calendar wristwatch from 1945
Restoration can be a touchy subject in the world of vintage watches. Originality is paramount. But in the hands of experts like Vacheron Constantin and their top-notch restoration department, it can be a good thing. The ref. 4240 pictured on my wrist was originally made in 1945, but the watch was recently restored by Vacheron Constantin – in particular the dial (as noted in its accompanying booklet from Vacheron Constantin).
"In the metal", however, without knowing its service history you would think the watch was sent in a time machine from 1945 to the present. It is truly remarkable how a restoration, in the right hands, can turn out. While the restoration theoretically inhibits the max value it can hit at auction, this is great news for those looking to score something at a lower price point. The yellow gold case, 35mm in diameter, has long fancy lugs that have retained their proper lines and form. Considering Vacheron reinterpreted this model in their Historiques line, albeit in a 40mm steel case, why not go for a restored version of the real deal that retains its classic proportions. And, considering the estimate has been set at US$15,000 – US$25,000, and the fact the retail price of the steel Historiques contemporary take is US$21,900, why not go for gold?
Estimate: US$15,000 – US$25,000. Learn more here.
Heuer Carrera ref. 3647 from 1965
TAG Heuer has heavily focused on the Carrera collection these last few years, especially this year due to the 60th anniversary of the model. But these new novelties, while attractive in their own right, are of a more modern size with the smallest modern Carrera chronographs clocking in at 39mm. For the smaller-wristed, or, again, even those who just prefer classic sizing seen on vintage watches, you have to look to earlier models to satiate your Carrera fix.
I have repeatedly told TAG Heuer representatives on press trips and during interviews I would love to see them make Carreras in a 37mm size like this ref. 3647 from 1965 that Sotheby's has up for auction. Vintage chronographs from iconic collections, especially ones in phenomenal condition, can fetch very high prices at auction. But, for reasons unbeknownst to me, people seem to be sleeping on some vintage Heuer Carerras. This unpolished example in good overall condition carries an estimate of US$6,000 – US$8,000, which, within such a window, is an absolute bargain in my book.
Estimate: US$6,000 – US$8,000. Learn more here.
A. Lange & Söhne Lange 1 ref. 101.031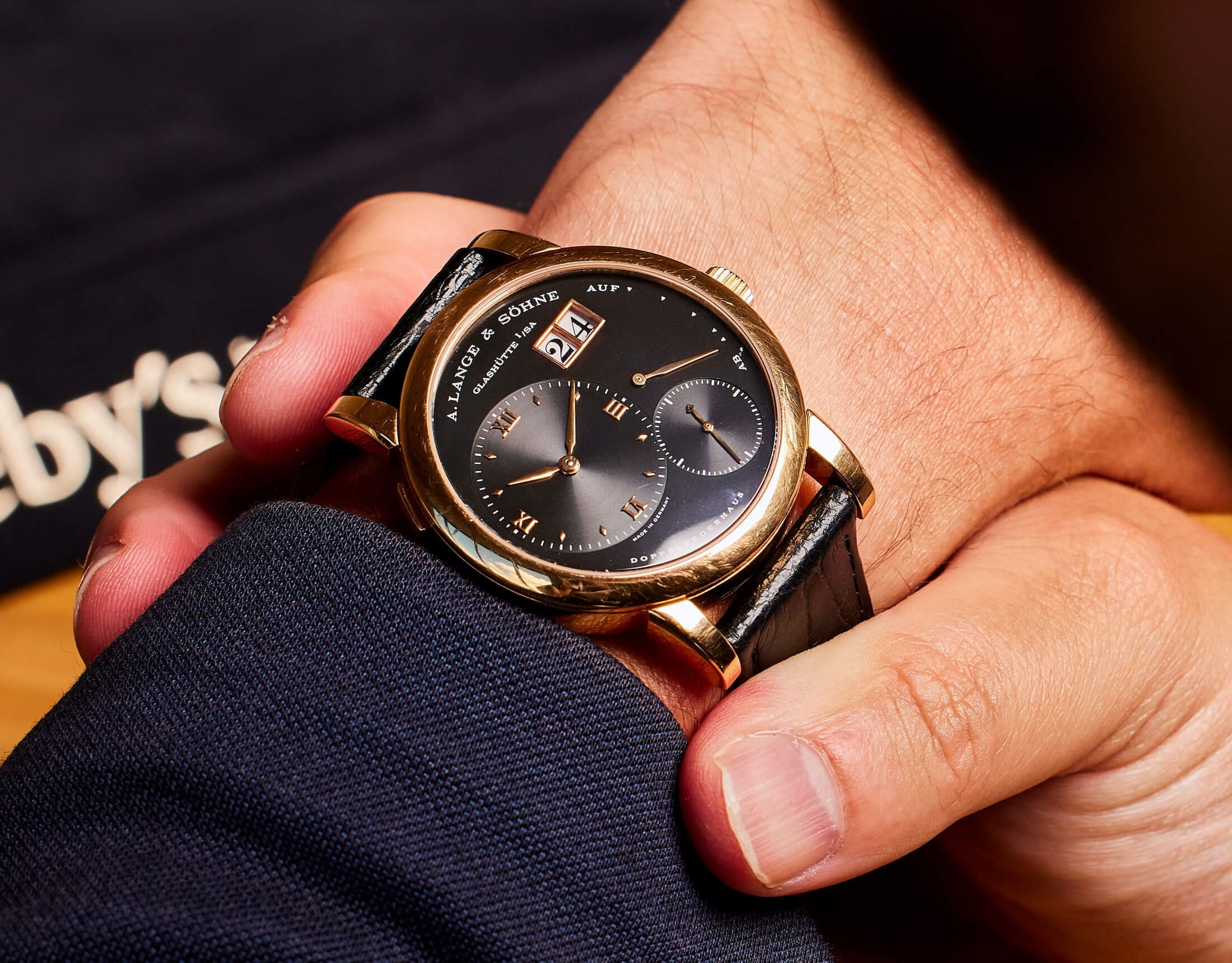 The Lange-sance is heating up from my view, with and more and more collectors honing in on the brand's offerings. I know this first hand, considering that since I acquired my very own 1815 Up/Down ref. 221.021 a few years back it has doubled in secondary market value. Unfortunately for my wallet, I am too attached to the watch to look to double my money just yet. But, we are not looking at my Up/Down here. Here, we are looking at one of A. Lange & Söhne's original model lines: the Lange 1. Since its debut in 1994, it has captured the gaze of sophisticated collectors worldwide and has since become a modern icon in watchmaking. This ref. 101.031 is from 2008, but what makes it more collectable is its rarer seen black dial.
In fact, were you to look at Lange's website now of current Lange 1 watches in the catalogue, you will notice they do not offer such a configuration anymore. Beyond simply its rarer black dial, the watch is every bit as much of a watch as the current Lange 1 offerings. The ref. 101.031 is the same size at 38.5mm in diameter and 46mm lug-to-lug. Where it differs, ultimately, is its usage of the hand-wound calibre L901.0 which was discontinued in 2015. The L901.0 has an equal power reserve of 72 hours to the current calibre L121.1, but the L121.1's revised design did introduce an instantaneous date-change at midnight to the Lange 1. Jack Forster once broke down all the key differences between the two movements back in 2015 for HODINKEE, but what I have just mentioned,  in my opinion, is the only noteworthy revelation from a wear experience. While the positioning of some components may have changed, as well as tweaks to the design of the balance wheel, the drool-worthy level of decoration and finish remains equal and the same. With the current retail price of a Lange 1 in pink gold set at US$44,700, winning this ref. 101.031 at or near its estimate of US$20,000 – US$30,000 is a total win – especially with its rarer black dial.
Estimate: US$20,000 – US$30,000. Learn more here.
The Sotheby's Fine Watches auction will be run from May 31, 2023 at 10:00 AM EDT to June 15, 2023. You can head to the overview page here.