5 of the hottest Jaeger-LeCoultre watches of 2019
Time+Tide
Editor's note: There's word on the street that Jaeger-LeCoultre's 2019 collection is in town. And that word is from us, because we're throwing a party to celebrate the fact, tonight. If you're a fan of enamel or the Master Ultra Thin collection, you should be all over these watches. Watch below and you'll see why …
The talk of the Jaeger-LeCoultre booth at SIHH was the incredible (and incredibly well-sized) Master Grande Tradition Gyrotourbillon Westminster Perpétuel, but that rare bird was in hot demand, so we didn't manage any quality one-on-one time with it. But that's OK really, as there were numerous other exquisitely finished offerings on hand, from the Reverso and Master families.
Jaeger-LeCoultre Master Ultra Thin Moon Enamel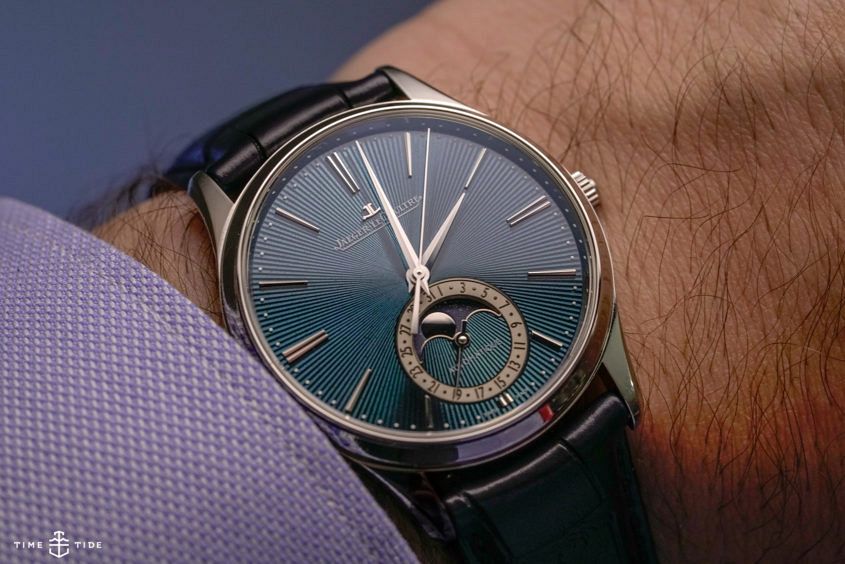 This watch and the two other Master Thins take several design cues from the grand daddy Gyrotourbillon, but in a package that's in the realm of mortals. The dials are a rich and complex blue guilloché, and the movements in these three pieces have been revamped and improved.
Jaeger-LeCoultre Master Ultra Thin Perpetual Enamel
Building on the same formula as above, this watch offers a significantly more complex perpetual calendar. Bonus points for a design that manages to balance complexity and beauty.
Jaeger-LeCoultre Master Ultra Thin Tourbillon Enamel
JLC's expertise with tourbillon is legendary, something that's apparent to anyone gazing at that well at six. Gorgeous.
Jaeger-LeCoultre Reverso Tribute Small Seconds
Changing gears to the iconic Reverso, JLC offered a few snappy dial and case variations this year, including this rich and full-bodied Tribute Small Seconds in Bordeaux.
Jaeger-LeCoultre Reverso Tribute Duoface
If you prefer your Reversos with more than one dial, there's also a new Tribute Duoface, in gold, with a truly beautiful blue dial.