5 of the best quartz watches that watch snobs approve of
Time+Tide
A lot of the discussion about what makes a watch good value is centred on the mechanics responsible for keeping the time. When those glorious mechanics are removed in favour of a soulless electronic module, many enthusiasts switch off. But this needn't be the end of the discussion. Quartz watches, for all their sins and the brazen mutiny of the '70s, have a lot of good things going for them. Firstly, they are more accurate. That's a pretty short discussion, but it's true. Even if a traditional mechanical watch were able to be so finely tuned that it could keep time as well as a quartz equivalent in a controlled environment, the minute these competing watches hit a wrist in the real world (along with its frequent shocks, temperature fluctuations, and evermore present magnetic fields that come with it), the mechanical watch would almost certainly experience the odd fluctuation.
For fans of hyper-accuracy, the arguments are obvious. But what quartz also enables established luxury watchmakers to do is offer the same build quality (in terms of cases, dials, hands, straps, packaging, and so forth) at a fraction of the cost. Not only are quartz modules incredibly cheap (with many that power watches worth thousands of dollars coming in at about five bucks wholesale), they also rarely require much in the way of after-sales attention. If your battery runs out, you can get it flipped for ten bucks and it will probably last another five years plus. If the whole module burns out, you can send it back to the manufacturer which, rather than fix it, will just replace it, re-case it, and charge you a (relatively) modest fee (that is still likely to make your eyes bleed if you're talking about a major Swiss maison). All of these reduced concerns take chunks out of the retail price, which is good news for those of you who want the look and feel of a luxury watch, the accuracy and reliability of a military tool, and pockets that still jangle when you walk.
So here are a few sexy alternatives to traditional mechanical watchmaking that might tempt you over to the dark side …
Breitling Aerospace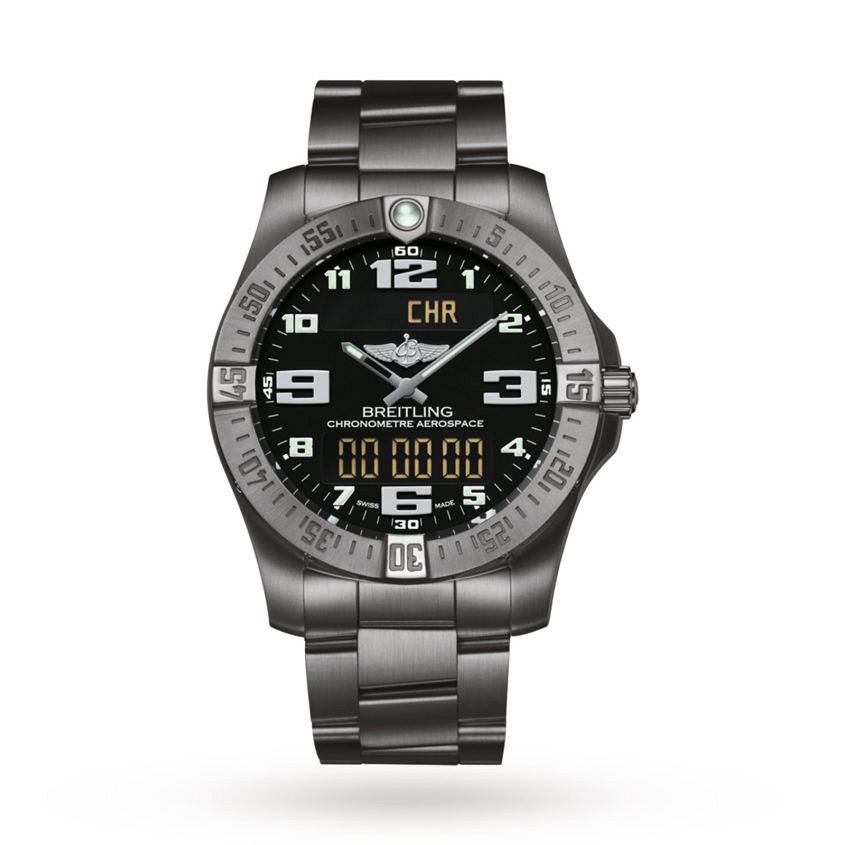 Any list of excellent quartz watches should feature the Breitling Aerospace. With more iterations than you can shake a stick at, there is a style for most fans of highly functional SuperQuartz enthusiasts. Aside from the stylish way in which the Aerospace presents a cavalcade of useful info on its twin-digital and analogue display, the option of a bracelet or many straps makes this piece as versatile to wear as it is in the field (or cockpit).
Cooler still are the many special editions or limited runs produced within the Aerospace collection. Plenty of Air Force units the world over have had their emblem emblazoned on the dial of the Breitling Aerospace, and while not all have been created equal, there is a stirring appeal to many of them, and the possibility to start a collection if you ever fancy tracking down the lot.
Alpina Quartz Watch
This one is brand new for 2019 and it's an absolute beauty. The lustrous, sun-ray blue dial is exactly the kind of casing element you want to see a brand blow the budget on, because it just looks class. The polished applied indices give off the same rarified air, while the case machining and finishing look streets ahead of your common-or-garden quartz watch. At around $1000 AUD, it isn't cheap for a quartz watch, but it somehow doesn't feel overpriced when you get it on the wrist. The dial is reminiscent of the Nomos Glashütte Zürich Blaugold that was discontinued by the quirky German maker a couple of years ago. Its bewitching blue has been missed. Now Alpina is making a play for the crown, and it looks like it may well have a few converts in its wake.
Nezumi Voiture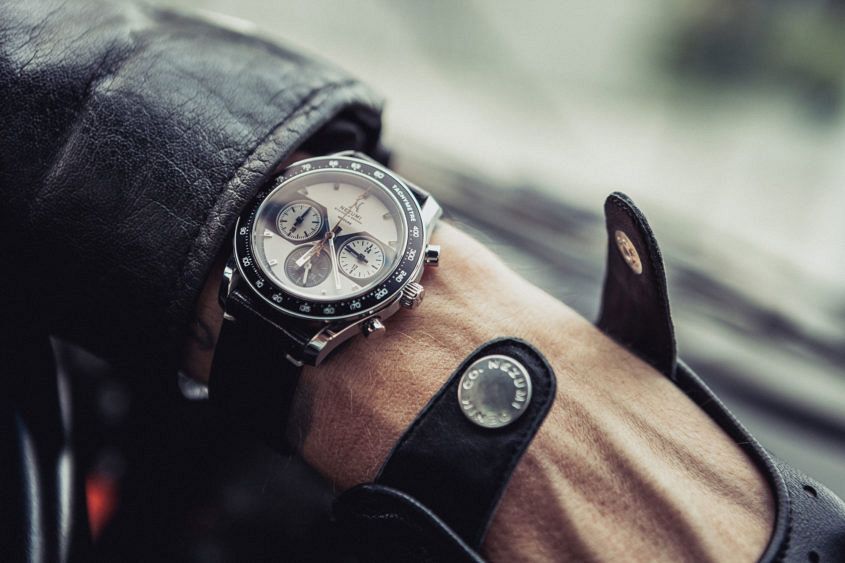 Swedish watchmakers rarely poke their heads above the parapet, with most of the Nordic noise coming from Finnish masters like Voutilainen and Sarpaneva. However, there are a couple of truly artisanal brands worth checking out like Gustafsson and Sjögren (GoS) and the difficult-to-pronounce Sjöö Sandström. With a decent national pedigree established, smaller design studios are following in the big boys' footsteps, and creating nice, retro watches at a supremely accessible price point.
Nezumi has been on the scene for a few years. Their debut model was the Nezumi Voiture, of which several variations have followed. Other models, such as the Baleine, have taken up their place alongside the Voiture, but the original is still the best, with sumptuous '70s styling available in a raft of tasteful (and mustard) colour schemes.
The jubilee bracelet option looks especially cool on the steel/gold PVD version. Buying the official Nezumi-branded bracelet rather than picking up a cheaper, after-market alternative is advised due to the weird way bombé lugs sit with the standard end-links found on off-the-jubilees (and that's if you can get it to fit at all).
Roue CHR
There are quite a few handsome pieces available from Roue, but nothing really captures the true automotive vibe as much as the mono-block CHR. It's an incredibly cool watch. Designed by a watch collector for collectors. A great entry-level piece for a young watch fanatic that's looking for something that won't break the bank, but has an interesting tale to tell regardless.
The CHR is powered by a high-precision Miyota chronograph module. As a result, this incredibly affordable watch has an unusual sub-dial layout, which shows the 1/5 of a second at 12 o'clock, and the minutes at 9. The result earns the Roue CHR a whole heap of style points, and kudos, especially considering the watch costs around $375 AUD.
Anything vintage from Seiko
This may seem like a bit of a cop out, but it's really, really true. In the same way that a simple $20 Casio F-91W is unlikely to induce scorn from even the most seasoned collector (because it's just a cool watch), so too would anything (digital or analogue) turned out by Seiko in the '80s get a quiet nod of approval.
There were some genuinely significant quartz pieces released by Seiko around 35-40 years ago, and their place in the pantheon of horological greats should not be underestimated. If you see the Seiko Analogue Quartz Alarm Chronograph from 1983 floating around a garage sale near you, move Heaven and Earth to make it yours.