Where rubber hits the road – 5 high-end rubber straps
Felix Scholz
There's a lot to like about a rubber strap — especially if you live somewhere hot, wet or humid. The natural material is exceptionally hard-wearing, and comfortable to boot. The only issue is that in the past there's been a perception that rubber is a strictly utilitarian affair and, as such, quality is of a lesser concern. The game has changed on that front, with brands like Hublot, Richard Mille and even Patek Philippe showing us what premium rubber looks like. But what if you're after a solid aftermarket option? Well, we've got your back with these five high-end rubber strap options.
ISOfrane rubber straps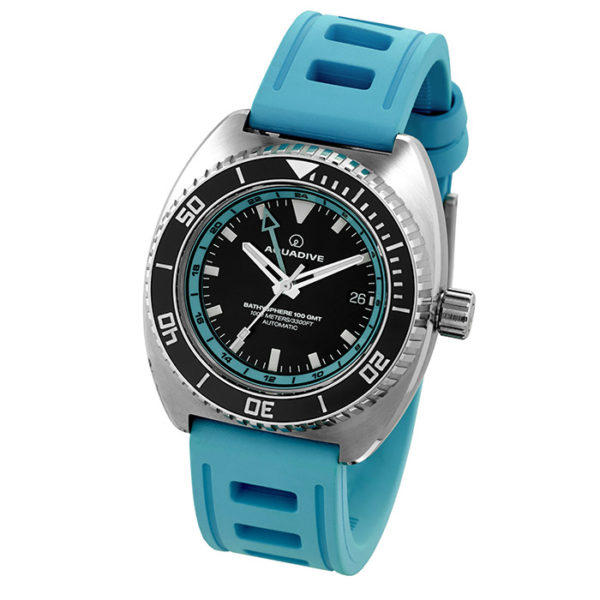 One of the more distinctive offerings on this list, if you're a dive watch aficionado there's a good chance you know ISOfrane already — these professionally oriented straps have distinctive large holes and an angled end. The company dates back to the '60s and uses a compound called isoprene. And while the look isn't everyone's cup of tea (there are four more entries on the list, so don't fret), the quality is very much there. $109 – $149 USD.
Everest rubber straps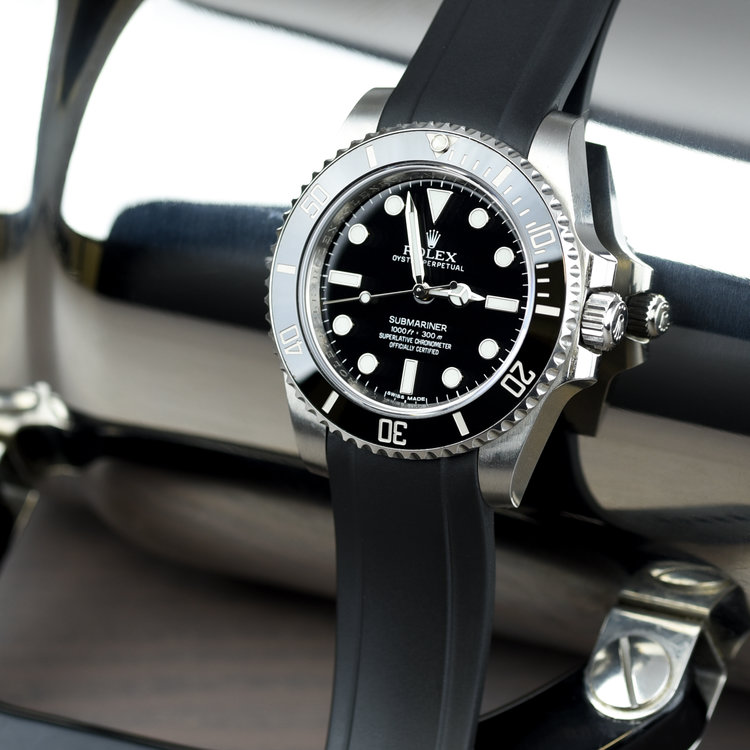 Everest's proposition is quite niche, but also somewhat genius. They've built their brand on making high-quality straps specifically shaped for the multitudinous Rolex offerings, which, unless you're rocking one of the more recent Yacht-Masters, don't have an OEM equivalent. Priced at $300 and up, they are not cheap, but if you like that Rolex on rubber flex, they're your best bet.
Tropic rubber straps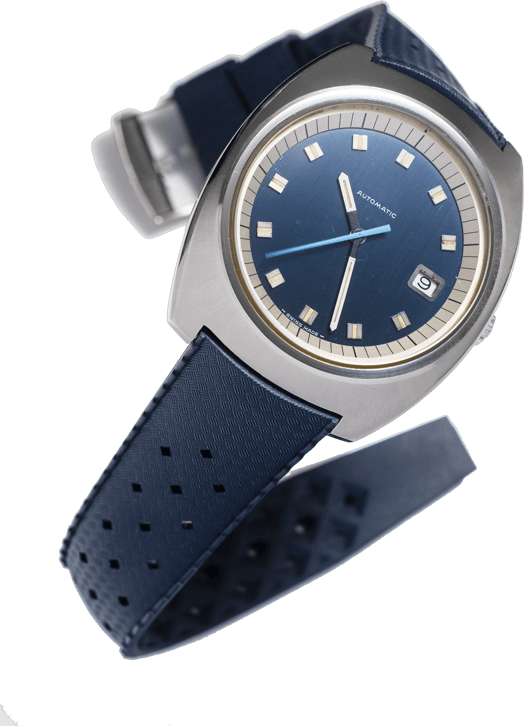 Tropic is one of those legendary names in rubber straps — an old brand that seemed to be one of the default third-party suppliers for a range of mid-century skin divers. Original versions were in hot demand from enthusiasts, as original supply did not meet demand. Well, guess what, Tropic is back, baby, with all the waffle-patterned goodness of the original. Well priced, too at $79 USD.
Uncle Seiko rubber straps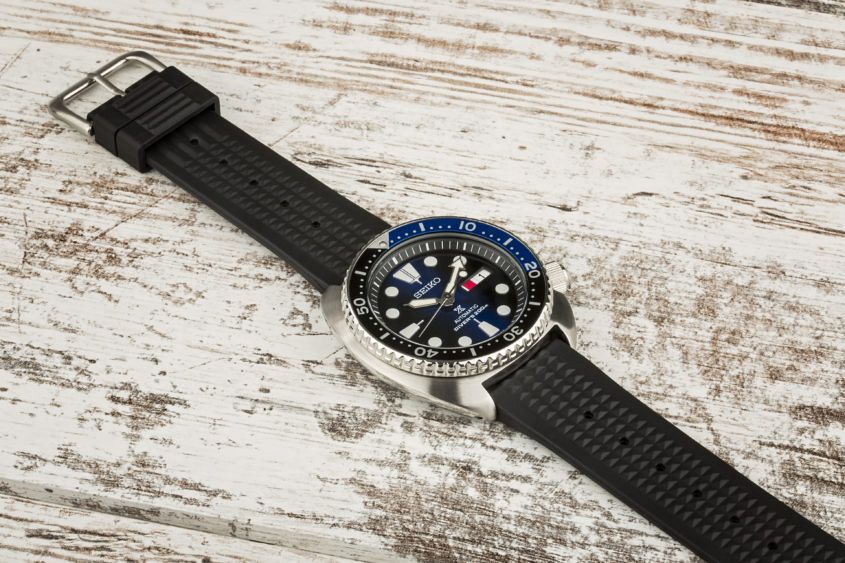 You shouldn't be surprised to learn that Uncle Seiko sprung up to meet the needs of Seiko fans, hungry for a fresh neo-vintage look. On the rubber front, our pick is the waffle style, which comes in a range of fresh colours. $55 AUD.
Bonetto Cinturini rubber NATO straps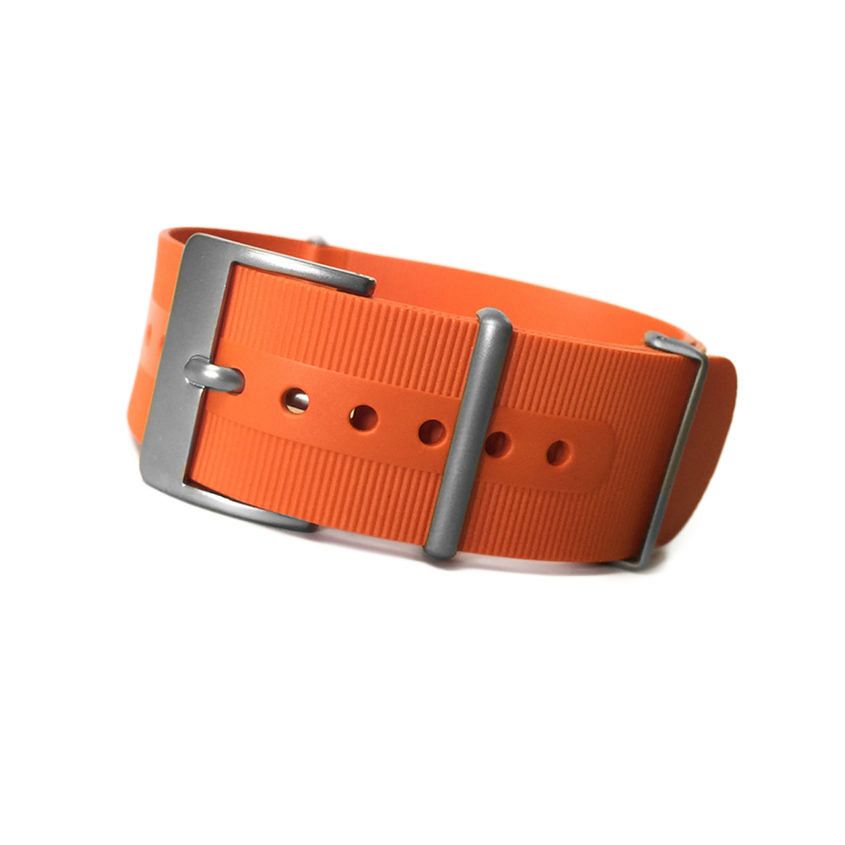 Here's something you probably didn't see coming – Rubber NATOs! What a time to be alive. Combining the cool-kid look of a NATO with the durability (and quick-drying nature) of rubber, it's a match that makes sense. And while we've seen a few brands offer their own rubber NATO-style straps, the aftermarket has comparatively slim pickings. Expect that to change in the next few years though. $45 USD.