Where to begin with Seiko in 2019? The Japanese watchmaker has been on a veritable roll for quite some time now, but for the last year of the decade, they really delivered. Whether it be the new Prospex LX Line Diver taking home the prestigious award for best Diver's watch at GPHG 2019, a completely new Seiko 5 collection or the accomplished, refreshed Astron, Seiko really did introduce some amazing new timepieces, and here are five of the best:
SEIKO SNR037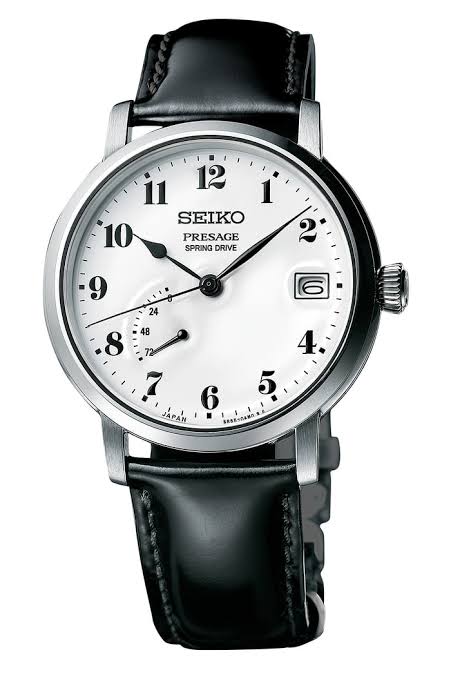 The Seiko SNR037 represents an exciting step for the brand, as it is the first time the Spring Drive movement has been available in the Presage collection. In a faithful expression of the Presage collection DNA, this Spring Drive-powered watch is a dress piece through and through, replete with white enamel dial and inky black Arabic numerals. At 40mm in diameter, it is not a vintage-inspired reissue however, and is a truly contemporary watch with truly contemporary technology powering it.
Ref No: SNR037 / Case size: 40mm / Case material: Steel / Movement: 5R65 / Price: $6400
SEIKO SNR035J
The Seiko SNR035J is the stealth bomber of wristwatches, offering a hi-tech Spring Drive 5R66 movement, power reserve indicator and super-hard coated titanium case. And it is finished in a jet-black tone that could slip under any radar. The hour markers and hands are filled with Seiko's own LumiBrite luminescent paint for low light conditions. The SNR035J is a watch that can do anything you need it to, but just makes a little less noise doing it.
Ref No: SNR035J / Case size: 44.8mm / Case material: Titanium / Movement: 5R66 / Price: $7750
SEIKO SNR029J1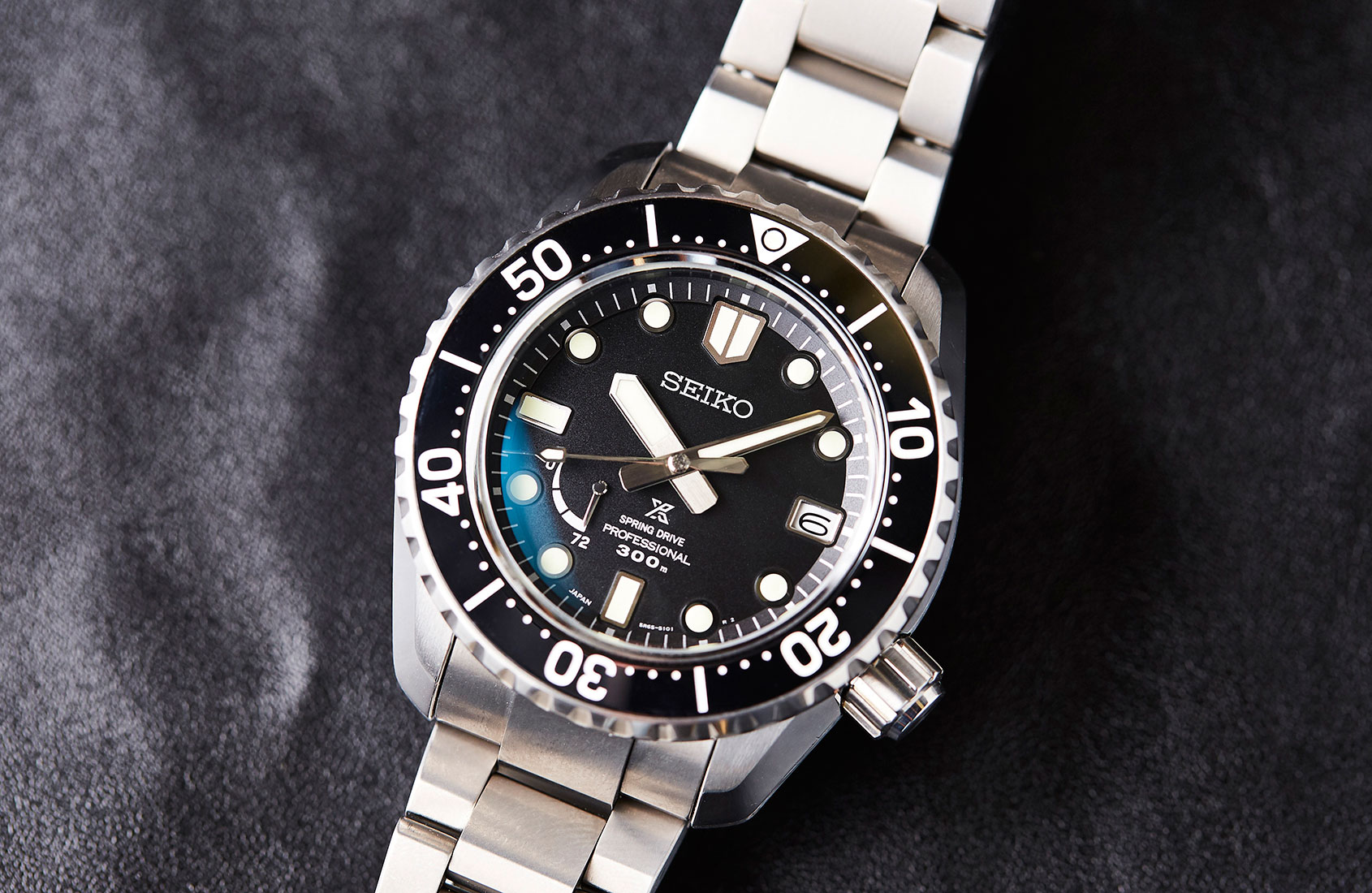 The Prospex SNR029J1 is one of those very special (non-Grand) Seiko watches that is fitted with the Spring Drive movement. As such, the typical power reserve indicator features in the bottom left-hand quadrant of the dial, and the seconds hand boasts that glorious non-stop sweep for which the calibre is known. With water resistance to 300 metres and a super-hard titanium case, this daily diver is an unrelenting beast that is as tough as its oversized exterior (44.8mm wide by 15.7mm thick) suggests.
Ref No: SNR029J1 / Case size: 44.8mm / Case material: Titanium / Movement: 5R65 / Price: $8500
SEIKO SSH019J1
The Seiko Astron collection is a firm favourite amongst quartz-loving enthusiasts of Japanese watchmaking. Why? Because each timepiece is packed with useful features that not only increase the functionality, but also the accuracy and longevity of the watch. Reference SSH019J1 is a clean-looking stainless steel model with a blue dial employing a GPS Solar movement and a satellite link- up to keep things ticking on time.
Ref No: SSH019J1 / Case size: 42.7mm / Case material: Steel / Movement: 5X53 / Price: $2950
SEIKO SPB095J
People discuss Seiko as offering some of the greatest dollar-for-dollar value in watchmaking. And with the Seiko SPB095J from the Presage collection, it's easy to see why. You get an Arita Porcelain dial, made using techniques from the 16th century that are uniquely Japanese. The watch is powered by the automatic 6R35 movement and is cased in 40.5mm of steel, making it a contemporary dress watch that represents serious value.
Ref No: SPB095J / Case size: 40.5mm / Case material: Steel / Movement: RW4250 / Price: $3100