MY 2 MONTHS WITH: The golden boy Casio G-Shock Full Metal GMW-B5000GD-9
Cameron Wong
I have a confession to make: In 2018, I, Cameron Wong, did not purchase a single watch for myself. Not on purpose, it just kind of happened. It's not like I didn't have any on my radar either, I just think that I was able to satisfy the itch all year long by having the luxury of being able to review watches for a living. At least that was until Christmas time rolled around, and my trigger finger began to twitch, and the golden tones of the Casio G-Shock Full Metal GMW-B5000GD-9 moved clear into my sights.
Now I know I just confessed to not buying a single watch for myself all year, well, that's still technically true, because this one was actually a "gift" — albeit one that I may have cleverly suggested to my wife. It was Christmas after all.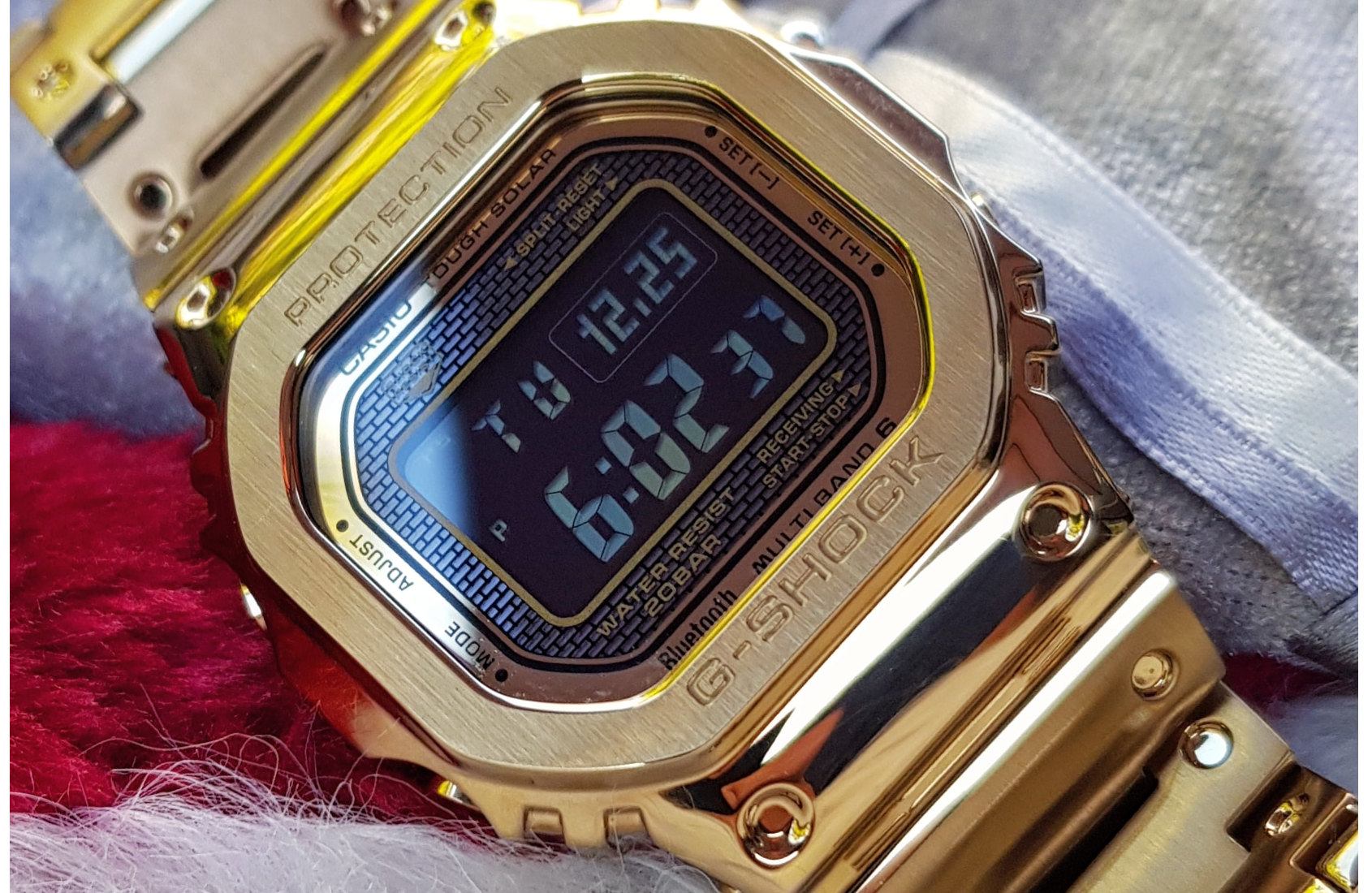 My first impression was … man, is this thing gold — like really, really gold. Honestly, I don't know if it's because I'm getting older, but I've found myself coveting more and more gold watches. I'm not quite ready to take the plunge with a solid gold AP Royal Oak (I wouldn't say no though), however I felt that the gold-coloured IP coating of Casio's Full Metal series was the perfect watch to dip my toes.
Once I put it on, it felt … solid, which came as no surprise when you consider the name that's on the dial. It's noticeably heavier than most other G-Shocks I've owned and worn, weighing in at a hefty 167g. However, the all-steel case wears a lot smaller than its 49.3mm x 43.2mm x 13mm dimensions would suggest, and I was pleasantly surprised to feel just how comfortable it was when I first put it on. Without its trademark resin case, however, I do find myself being a little more conscious of not bumping my wrist into things, but so far that's only to ward off the inevitable scratches for a little while longer.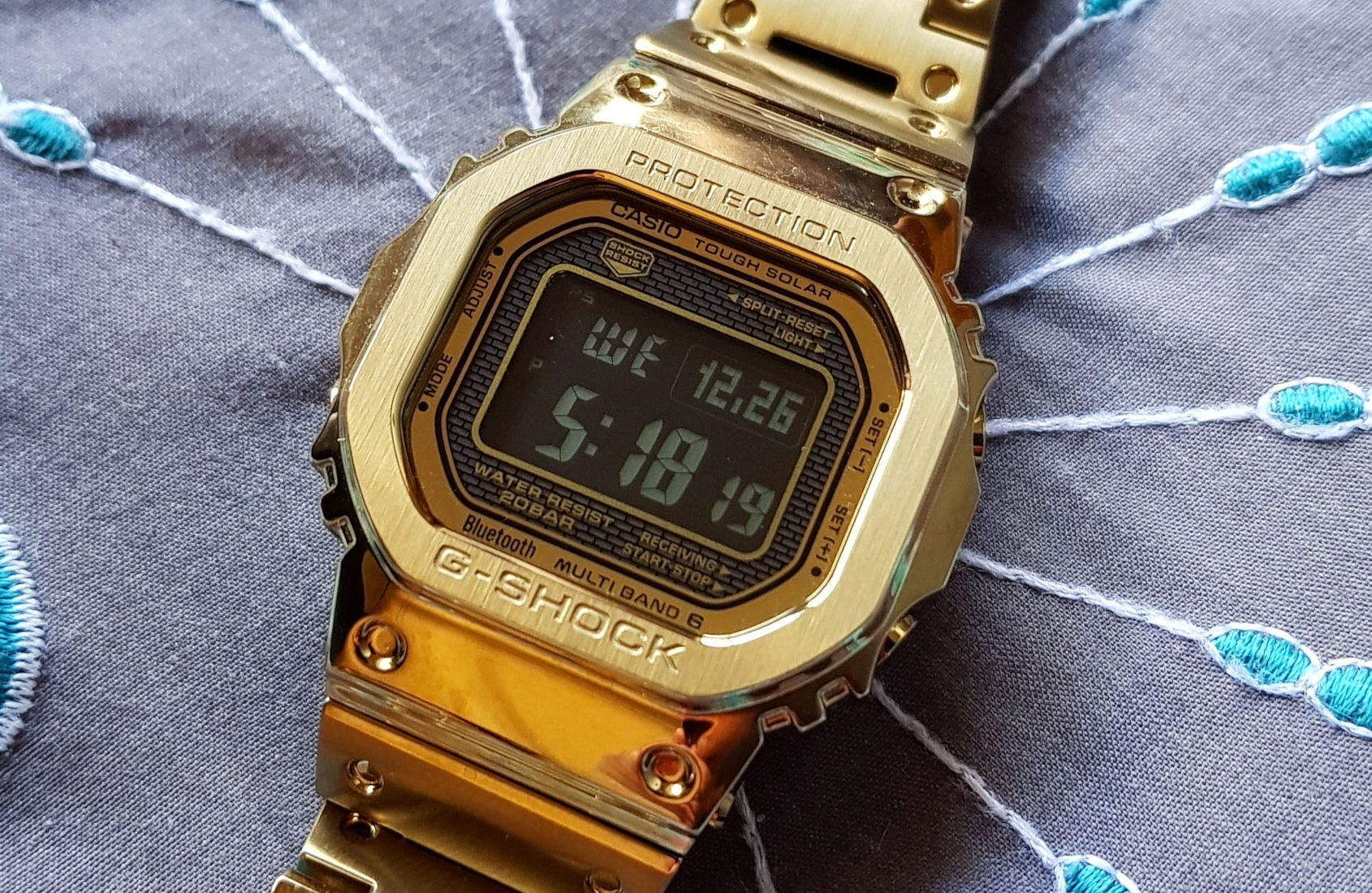 Looks-wise … in gold, this version of the Full Metal GMW-B5000 is all about the show. And I've never had so many people comment on a watch I've been wearing before. The mixture of polished and brushed gold surfaces constantly reflects and catches the eye, and it's almost impossible to fly under the radar. However, it's not meant to, and I wear it when I feel like having some fun and releasing my inner peacock.
What stood out to me was … the finish on the bezel. With finely brushed vertical lines adding an extra degree of texture to the mostly polished case. Being a digital watch, there was only so much Casio could do with the dial, and, for me, this is where the finish of the bezel comes into play. There are no hands and no indices to admire, and it's the bezel that really shines.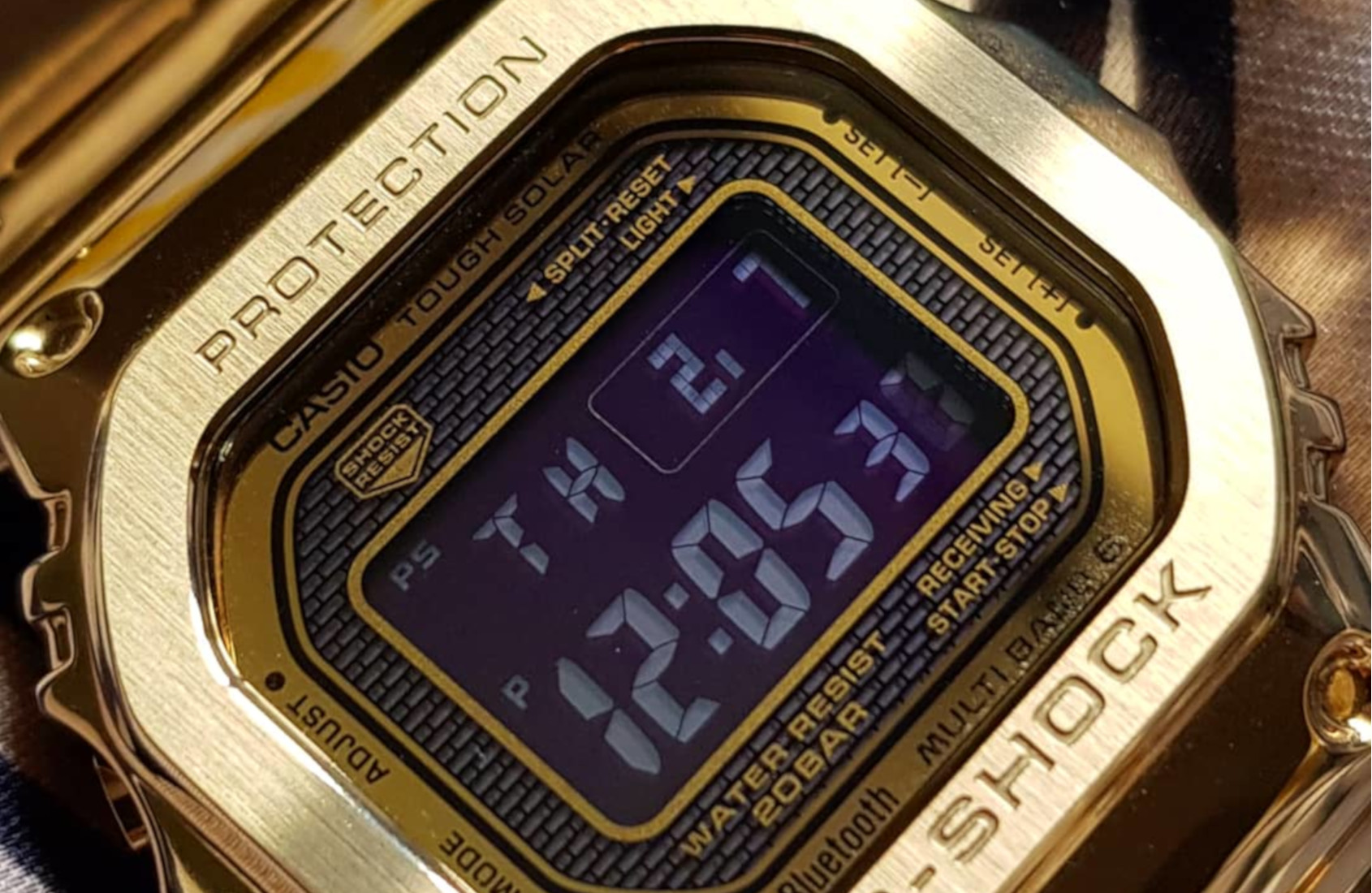 I'd wear this with … anything casual to smart casual. I wish I could rock it with a full suit and tie, but I'm no billionaire CEO. The metal case – particularly in its golden form – does go a long way in upping its dress-ability, but, really, T-shirt and shorts, or jeans and a shirt, and you're set.
If I could change anything … the high-polished case. I don't hate it (like, at all), but I'd prefer to see the entire case finished with the same fine brushing as the bezel and bracelet.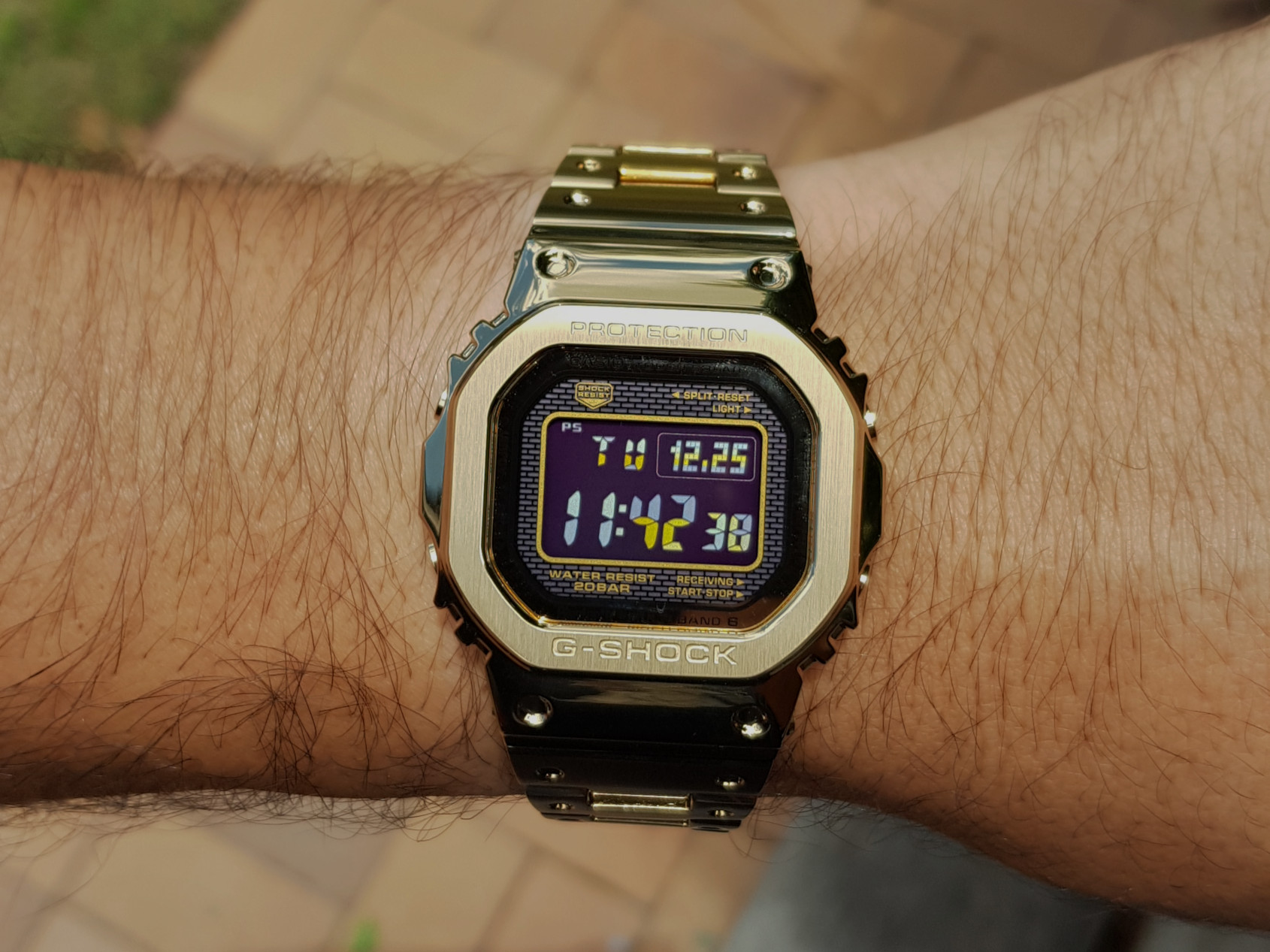 Two months on … I find myself still reaching for the Full Metal G-Shock most mornings. It's all but cemented itself as a regular part of my roster, and it's one that I love to strap on when I need to quickly grab and go, or when I just feel like drawing a little attention my way.