11 of the best time-only watches from 2019
Time+Tide
Sometimes you just want a watch that does what watches do best — tell the time. The clean designs and open savannahs of negative space give the wearer of a more simple time-only watch plenty of ground to project their own personality, while also offering a sense of simple refinement. With that in mind, let's take a look at some of the best time-only watches from 2019, and see if we can be seduced by the more simple life.
BALTIC AQUASCAPHE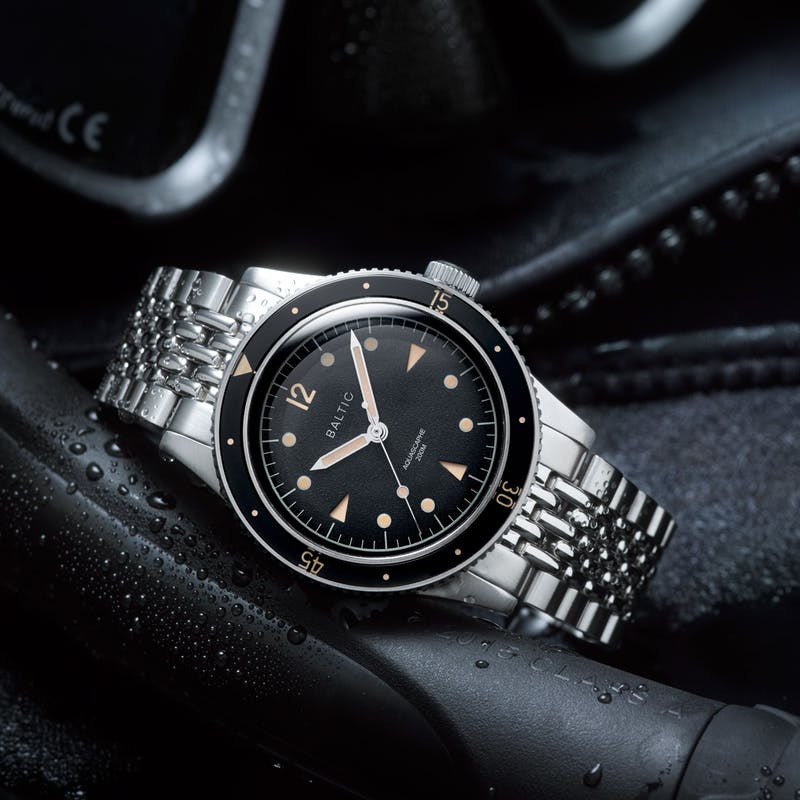 Baltic is fast making a name for itself as a seriously cool microbrand with a vintage range of accessibly priced timepieces. The Aquascaphe is the pick of the bunch, with a clean and clear dial that blends both pad-printed lume with a sandwich construction (the cardinal hours are given the sandwich treatment). A sapphire bezel insert alongside a double-domed sapphire glass gives a luxurious appearance on the wrist and puts it well above its pay-grade in the cost/value stakes.
Ref No: Baltic Aquascaphe. Case size: 39mm. Case material: Steel. Movement: Miyota 9039. Price: USD$654
SERICA W.W.W.
Serica is a brand that has released their first model this year with the W.W.W, a watch that wants to be on your wrist in any situation, from pulling weeds to pulling champagne corks. With options of both black and white dials, as well as alpha or arrow hands, the W.W.W. offers room for personal expression in a watch that says something to those who know, and remains unnoticed by those who don't.
Ref No: W.W.W. Case size: 37.7mm. Case material: Steel. Movement: ETA 2801-2. Price: USD$540
LONGINES HERITAGE CLASSIC
Taking design cues from the post-war golden era of watchmaking, the Longines Heritage Classic is everything you need and nothing you don't. The dial design is straight out of the 1930s, with a sector layout that divides the time-telling portion of the dial to hour and minute circles for ease of reading. Adding to the vintage aesthetic is a small-seconds sub-dial at the 6 o'clock position, which perfectly balances the proportions of the watch.
Ref No: L2.828.4.73.0. Case size: 38.5mm. Case material: Steel. Movement: L893. Price: $2775
MING 17.06 COPPER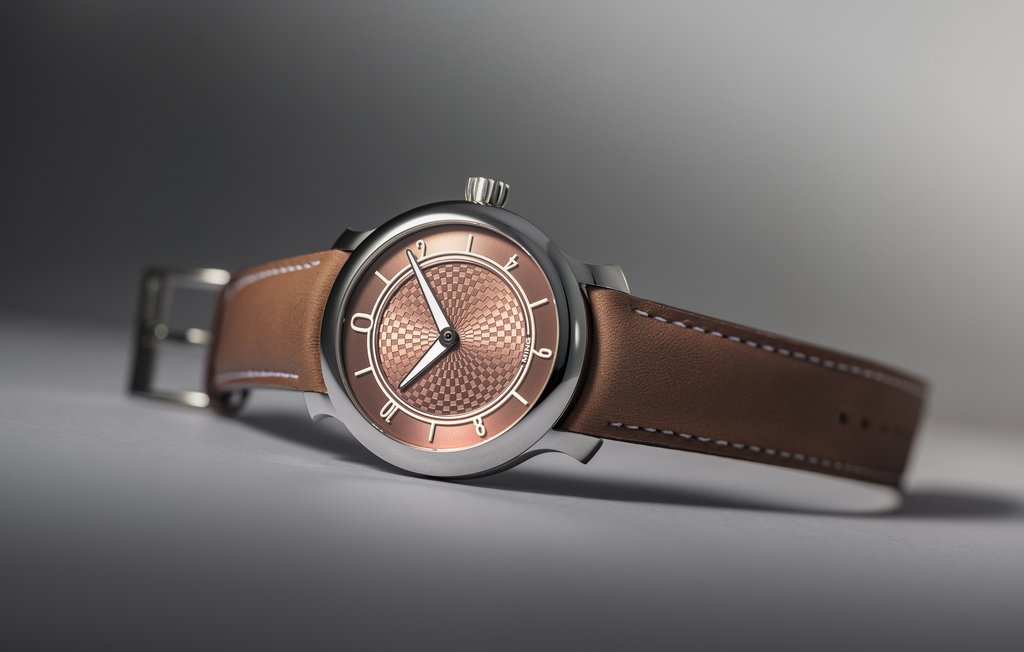 For a brand that has only been producing watches for two years, Ming have managed to create a remarkably consistent – and eminently recognisable – design language. This is clear in their new 17.06 Copper, an update to their original model, the 17.01. While the flared lugs express the panache of a brand making a name for themselves on the world stage, the gem hiding in plain sight on this watch is the dial. Its coppery warmth evokes the salmon tone used so commonly on the dials of mid-century Swiss watches.
Ref No: 17.06C. Case size: 38mm. Case material: Steel. Movement: ETA 2824-2. Price: CHF1250
MONTBLANC 1858 AUTOMATIC LIMITED EDITION
Green and bronze go together in a way that Australians in particular warm to. The Montblanc 1858 Automatic Limited Edition (which is limited to 1,858 pieces) exemplifies this harmony, and houses it in a Minerva-inspired design that is ageless. As classic as it gets. Consider it a great starting point for someone looking to trial bronze in their collection without paying over the odds.
Ref No: 118222. Case size: 40mm. Case material: Bronze. Movement: MB 24.15. Price: $4580
CARTIER SANTOS-DUMONT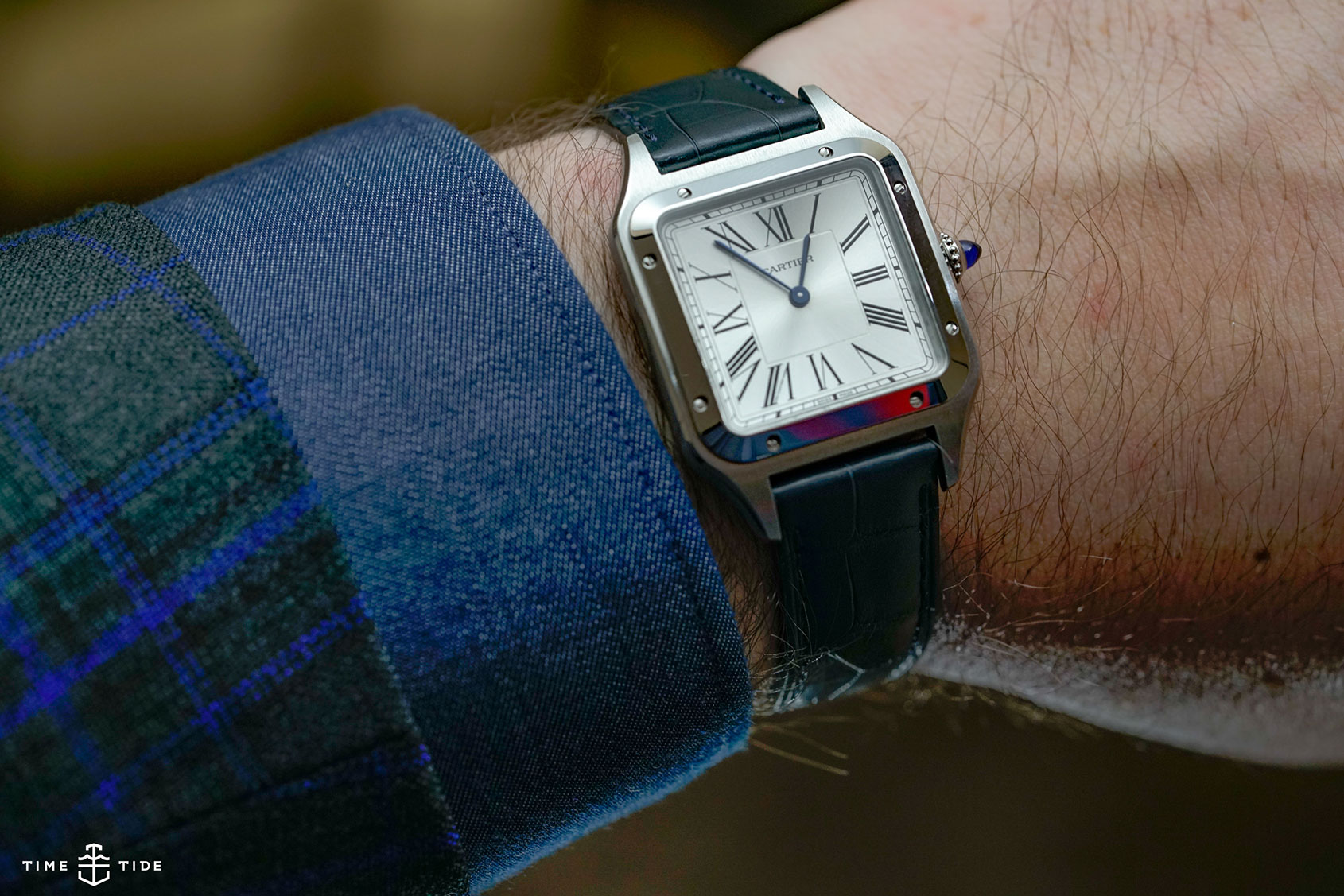 The demand for classics like the Cartier Santos and its subsequent descendants – which occupy a very small pantheon among only the greatest watch designs — seems eternal. It confirms that no amount of clever marketing could sustain the attention won by a well-proportioned icon. This iteration of the Cartier Santos-Dumont is notable for its feminine and conical "cabochon" crown that adds a bit of flair to an otherwise austere case.
Ref No: WSSA0022. Case size: 31.4mm. Case material: Steel. Movement: High Autonomy Quartz. Price: $5600
CITIZEN CALIBER 0100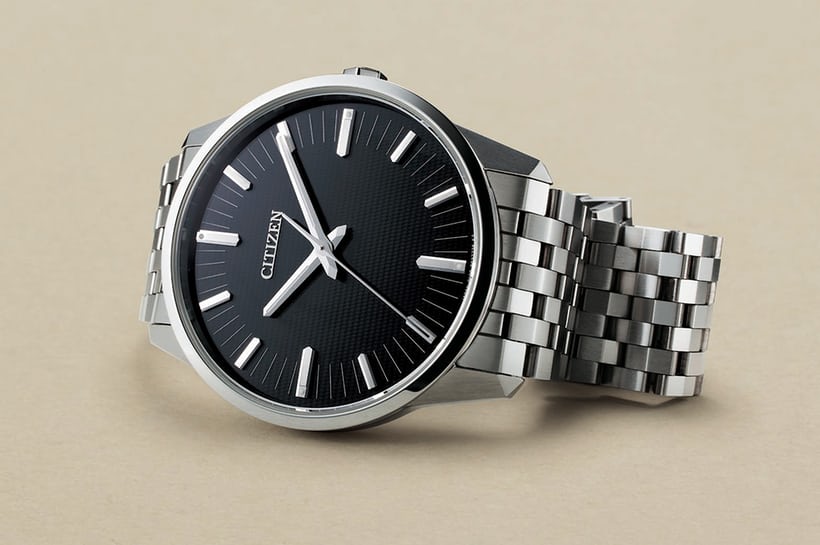 With its incredible accuracy (and startling price tag for the brand), the Citizen Caliber 0100 caused waves more than ripples when it dropped at Baselworld 2019. While the watch itself is a handsome, restrained exercise in minimalist design, this piece lives and dies on potential purchasers' perception of the movement. The technology, guaranteeing ±1 seconds accuracy per year, is a result of Citizen's insistence that every component be improved. Look for this tech to trickle through the industry in years to come.
Ref No: AQ6021-51E. Case size: 37.5mm. Case material: Super Titanium. Movement: Caliber 0100. Price: USD$7400
NICHOLAS HACKO NH1
Being the first to do anything in watchmaking is a pretty big deal. Being the first company on its continent to produce a watch boasting self-made movement components is positively tectonic. Australian watchmaker Nick Hacko has a dream to see his team's watches pass into watchmaking lore. And judging by the look and inherent quality of the NH1, he's on the path to achieving it.
Ref No: NH1. Case size: 45mm. Case material: Titanium. Movement: NH1. Price: $5500
MB&F LADIES FLYING T
The Ladies FlyingT is noteworthy even by MB&F's exceptional standards. Max Büsser was inspired by the women in his life to create a watch for them from the ground up. This kind of approach is all too rare in watchmaking, and although this model looks faintly like a diamond-studded legacy machine, it is actually the very first to feature a flying tourbillon. Debuting a complication of such horological import in a ladies' watch is not common practice, but dearly welcome.
Ref No: 05.WSL.B. Case size: 38.5mm. Case material: White Gold. Movement: LM FlyingT. Price: CHF108,000
GRAND SEIKO SBGY002
Not only is this classically sized watch driven by the Spring Drive movement, but it also features one of the most artisanal, time-consuming dials ever created. Part of the elegance collection, reference SBGY002 gets its unique face from the Shinshu watch studio, where the celebrated "Snowflake" pattern was born. Unusually, this model does not feature a power reserve indicator, making the dial appear much more spacious.
Ref No: SBGY002. Case size: 38.5mm. Case material: Yellow Gold. Movement: 9R31. Price: $35,200
VACHERON CONSTANTIN TRADITIONNELLE MANUAL-WINDING COLLECTION EXCELLENCE PLATINE
Some people love the stealth luxury of platinum, while others prefer workmanlike stainless steel. However, while the Vacheron Constantin Traditionnelle Manual-Winding Collection Excellence Platine (in platinum) will certainly satisfy the former camp, it has a pretty good shot at converting the second too, as the metals look quite similar from a distance.
Ref No: 82172/000P-B527. Case size: 38mm. Case material: Platinum. Movement: Calibre 4400. Price: $53,700