Editor's note: A few months back, we announced that former Editor of GQ Australia, Mike Christensen, was to be our first European Editor. Based in London, Mike – who, confusingly, is actually English – has since been beavering away on an opening salvo of stories to properly introduce him, and his fine city, to you, dear readers. And, without further ado, here they are!
We've named the series '11 Days of Londoners', and it does exactly what it says on the tin. It's a chance for Mike to share the fine wristwear of some notable and notorious locals that he happens to knock around with. We won't give away the full list yet, but let's just say it includes possibly the most handsome man on the planet, the most nimble-fingered engraver (come on down @kingnerd), and the maddest watch modder to ever take the controls of a PVD machine. Lastly, you might ask, why 11? That, friends, will become clearer over time …
Better known as King Nerd, Johnny Dowell is an example of how far the watch industry has evolved when it comes to embracing change. An engraver by trade – he was an apprentice at James Purdey & Sons, the 205-year-old Mayfair gunsmith before working at Bamford Watch Department – Dowell has since taken the luxury goods industry by storm and his timepiece creations are now in high demand.
The story behind the watch I'm wearing today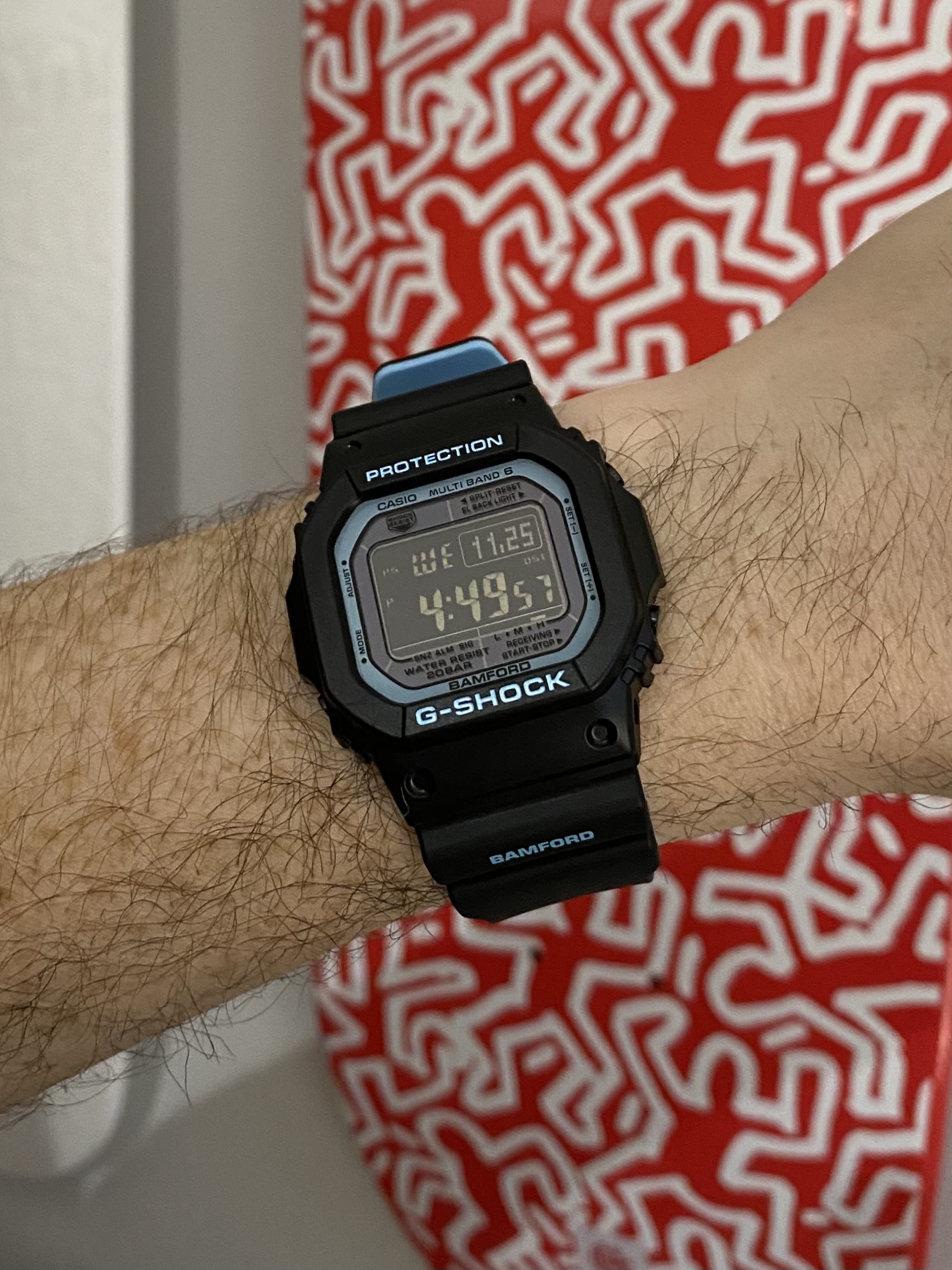 It's a G-Shock Bamford edition. I've always been a fan of G-Shock as well as Swatch, they were the first watches I ever bought as a youngster, they were affordable and super cool. Everyone where I grew up wore G-Shocks, so I had to get the Bamford X G-Shock collaboration because George is a good friend and I wouldn't be just getting a product I love but I'd also be supporting someone who has supported me too.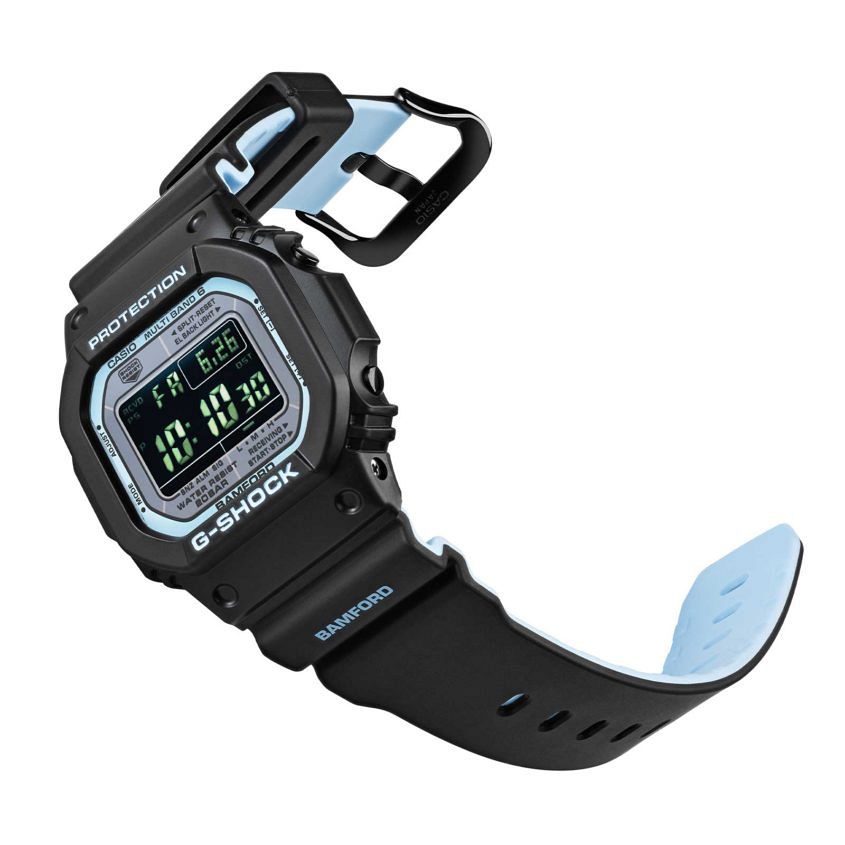 What I love most about watches …
When I was younger I was obsessed with everything being brand new and untouched. I'm still the same now but not with watches at all! A new watch is cool and if I like a watch enough and want it new I still would buy it, but I have such a love also now for vintage watches. They don't have to be a million years old, they could be only five years old, but I now love the idea that a watch has already had a life and experienced a journey or means something to a certain person when it's passed down through a family.
Other watches in my collection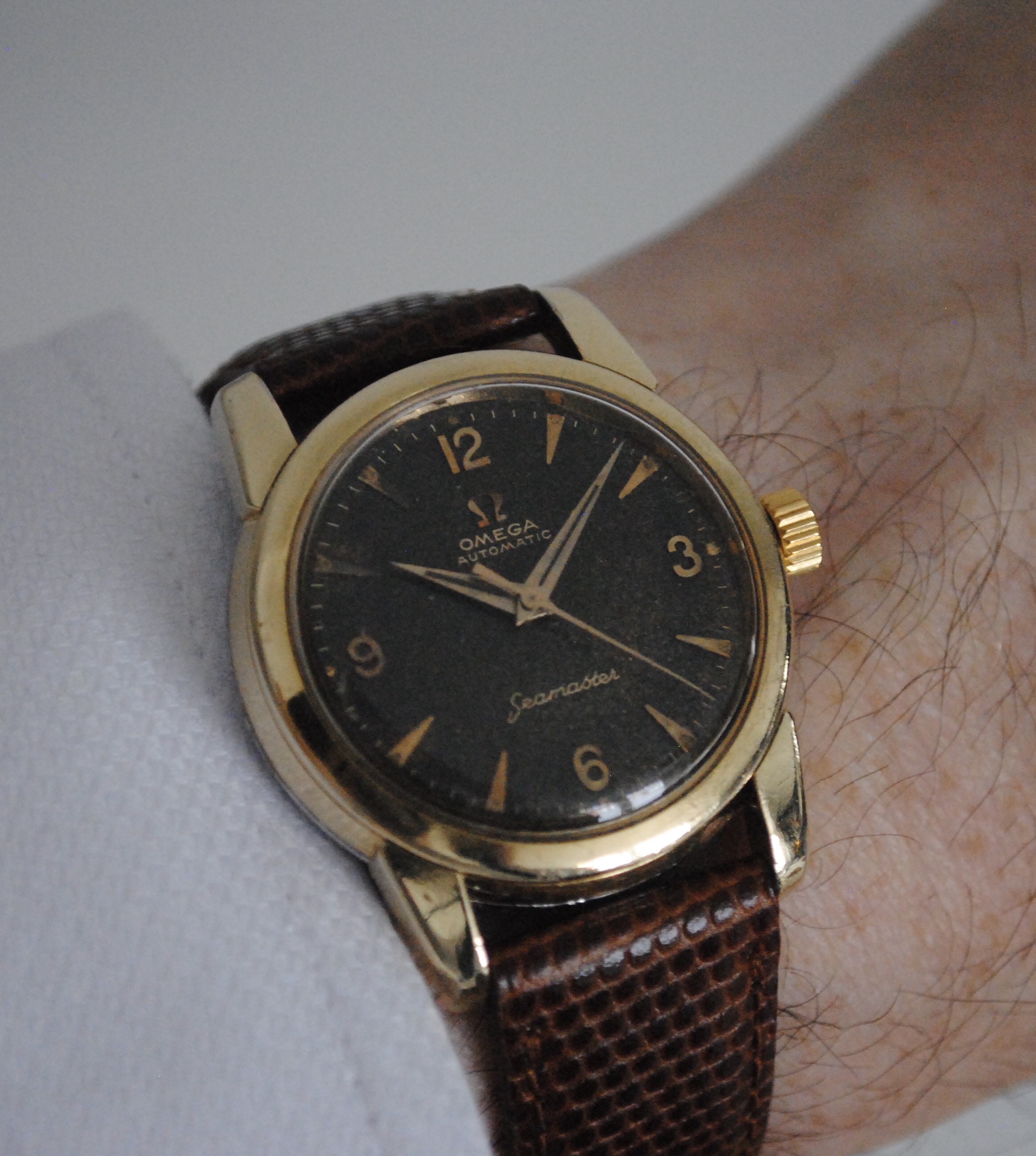 I have a few but I was recently given a very old Omega Seamaster from my mother-in-law which I wore on my wedding day. The watch has a nice story, it belonged to my mother-in-law's father and he owned a sweet shop many, many years ago. A client he used to give stock to didn't have the funds one week to pay him so the client gave her father his watch to hold on to until he returned the next week with the money he owed. But the client never returned, so her father wore that Seamaster for the rest of his life before leaving it to his daughter, my mother-in-law.
My favourite watches from 2020:
I'm going to pick the obvious first, which is the new Rolex Oyster Perpetual 36. I have very small wrists, so this watch would suit my wrist, and I love the yellow-coloured dial as it's a very similar yellow to the dial on my personal Omega Speedmaster reduced Schumacher edition.
I also really like the TAG Heuer Carrera 160 Years silver limited edition, Cartier Santos-Dumont and the Blancpain Air Command chronograph Flyback Limited Edition.
Do you have a good watch story for us?
A very wealthy guy contacted me about engraving a certain watch for him. He gave me a rough idea of what design he was thinking of, which was fine, but then he asked for my account details so he could put £45,000 into my bank account. He then wanted me to go buy the watch for him and have it engraved by the end of the week. He told me this on a Wednesday and wanted the watch by the Friday the same week!
Which of your friends have the best collections?
I think those into watches will know that some pretty cool watches appear on the likes of my buddies @time_mechanic, @horoloupe, @pauldavidmaudsley just to name a few.