10 of the best sports watches of 2020 under $10K, including Seiko, Longines and Bulgari
Zach Blass
Sports watches have established themselves as the most sought-after and worn watches in the world. With a greater emphasis on outdoor activity and physical health, consumers need timepieces that can keep up with their active lifestyles. There has been no shortage of divers and chronographs this year, so we have compiled the best sports watches of 2020 under $10,000.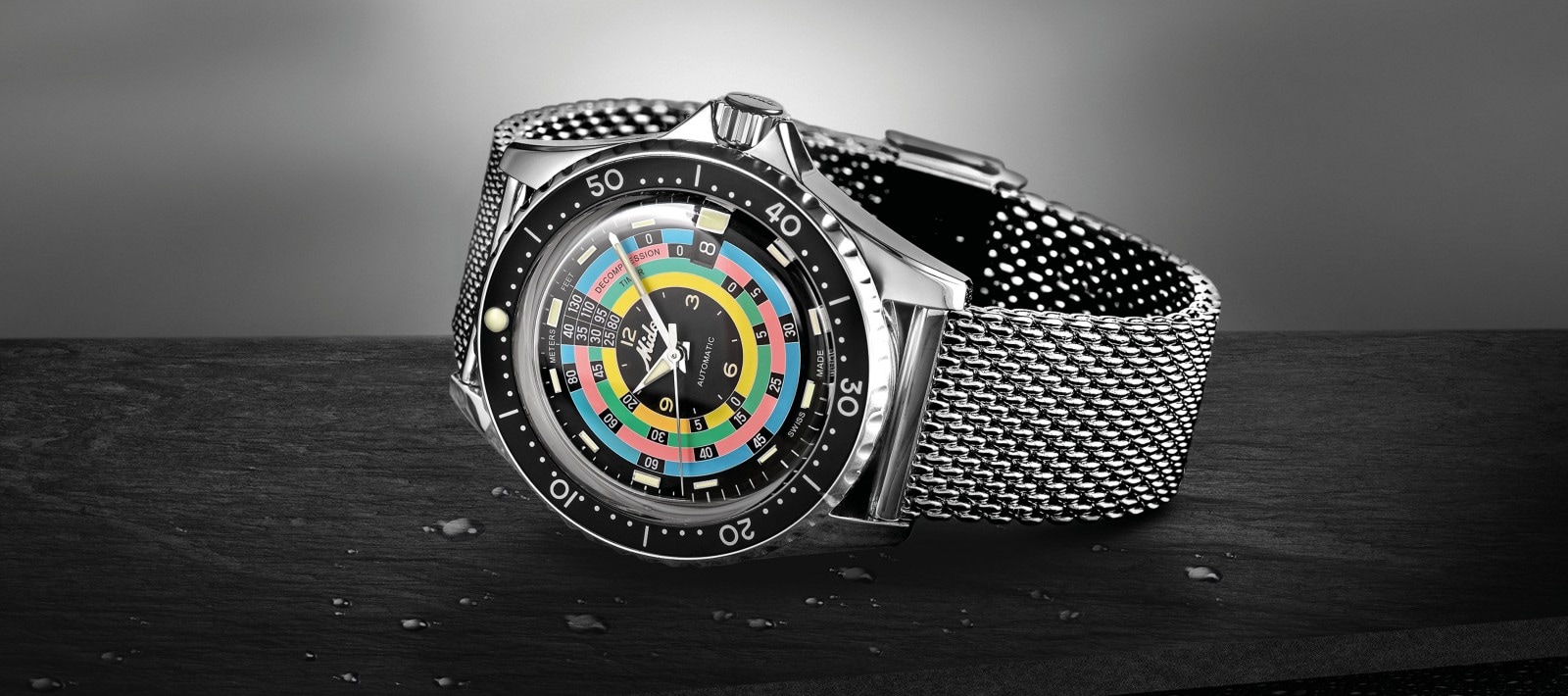 Bulgari Aluminium time-only
While this watch has taken previous forms over the years, its re-release in 2020 presents the most robust take on the aluminium model yet. With exceptional original design, the watch manages to have the heart and feel of a sports watch while also having an aesthetic capable of being upscaled with formal wear. The Italians are masters of fashion, and the Roman Jeweller of Time consistently puts the "novel" in novelties with creations that distinctly reflect the brand. With a 40mm case made of tough aluminium, and a rubber bracelet that forms around the wrist thanks to its embedded aluminium links, this ETA-based entry Bulgari is a great way to dip your feet into the Bulgari catalogue and makes for one of the best daily wearers of the year. The lightness and wrist-comfort of the aluminium cannot be understated. Price: $4340 AUD.
DOXA SUB 300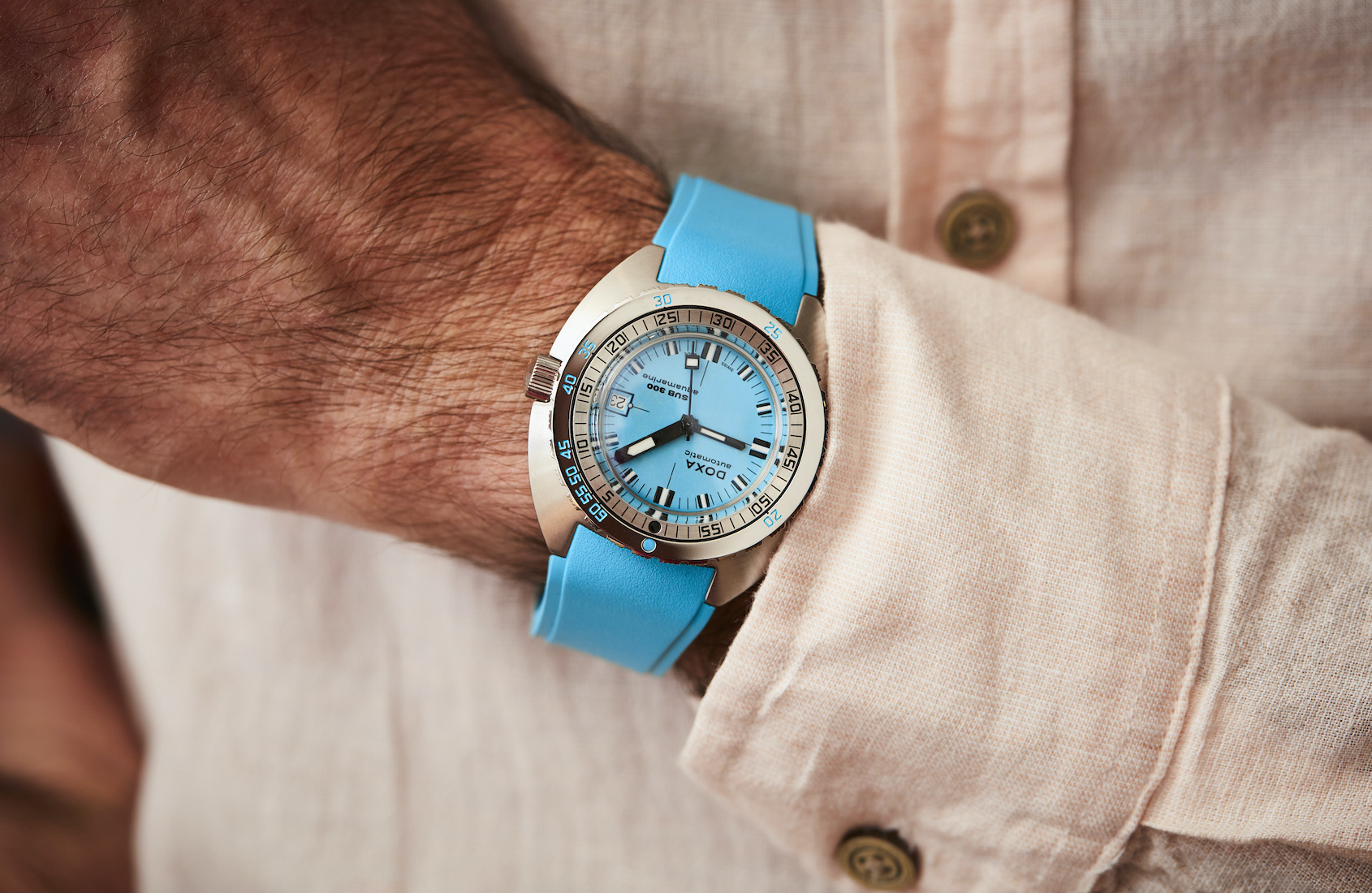 The DOXA SUB 300 introduced this year improves upon a classic, and presents the most colourful selection of professional watches on the market. Like an everlasting gobstopper, there is a flavour for everyone – with each rendered in a timeless design that will never age. The flying saucer like profile of the watch makes it one of the most wearable 42mm watches in the world, and its 45mm lug-to-lug measurement truly caters to any wrist. The watch, with its new boxed sapphire crystal and upgraded rubber strap with a gridlock-like dive extension, makes this selection of divers one of the most compelling sports watch candidates of the year. Price: The Doxa SUB 300 is $3950 AUD on rubber and $3990 AUD on bracelet. If you are in Australia, buy here. If elsewhere, check it out here. 
Seiko SPB149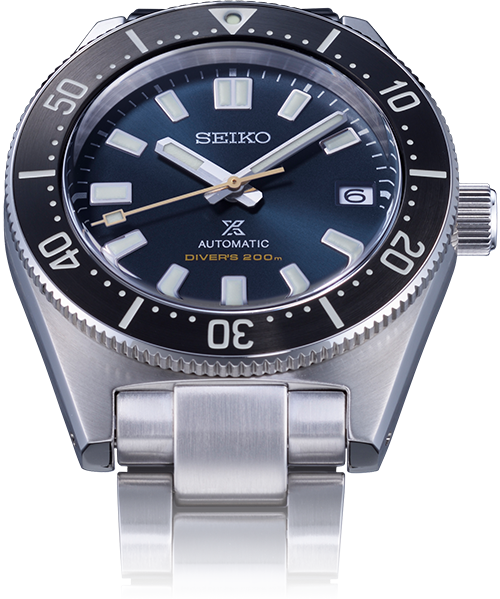 This limited edition of 5500 pieces is inspired by the 62MAS divers produced in the '60s. At 40.5mm in diameter, 47.6mm lug-to-lug, and 13.2mm thick, this is the Japanese giant's answer to the dive watch craze. Its build size is incredibly on par with the hottest divers today, including the Tudor Black Bay Fifty-Eight and Rolex Submariner – and yet is almost a third of the price of a BB58 and one-eighth the price of a Rolex Sub. At 200 metres water resistant, with a robust Seiko automatic caliber that has a power reserve of 70 hours, the watch really holds up against the Wilsdorf family divers technically as well. The only concession: the Seiko movement is less accurate than its Swiss peers, regulated to +25/-15 seconds, which is well outside of chronometric standards. But it's also much less expensive, so it's not a deal-breaking trade-off by any means. RRP: $1995 AUD.
Longines HydroConquest green on rubber
With limited access to the very in-demand Rolex "Hulk" Submariner, consumers have been looking for an attainable green diver to add to their collections. The Longines HydroConquest Green on rubber is by no means a compromise, and offers a ton of value at a much lower price point. The 41mm x 12mm watch features a green dial, ceramic bezel, and strap that will definitely scratch the green itch in your collection. When inspecting the specifications of the watch, the modified ETA caliber inside the diver has an impressive 65 hours of power reserve (more PR than a 3130 from Rolex) and with its screw-down crown boasts 300 metres of water resistance. The watch gives you everything you ask for at a value practically unheard of in the category from Swiss vendors. RRP: $1500 USD.
Tudor Black Bay Fifty-Eight Blue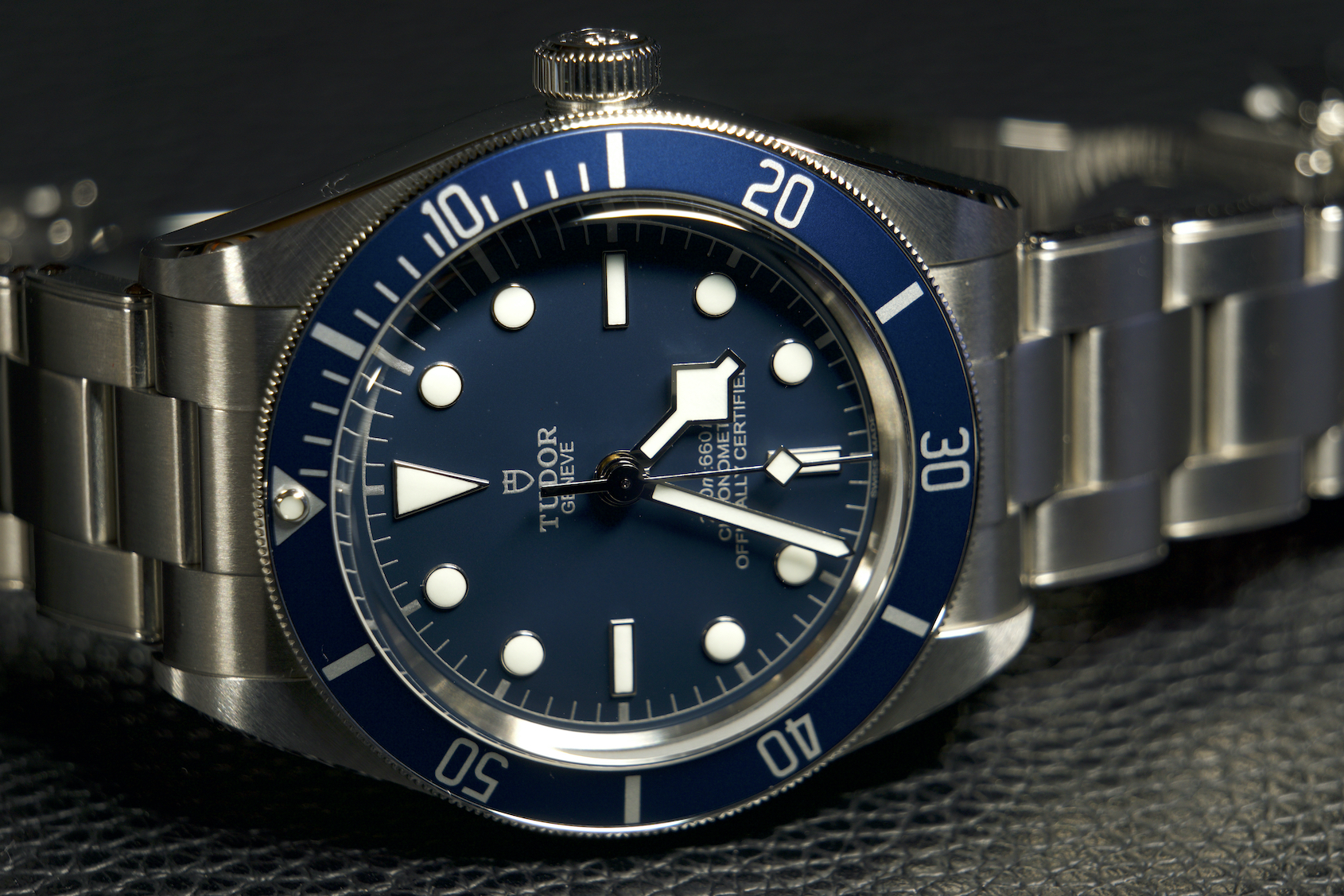 When the Fifty-Eight lineup was introduced, consumers were begging for its expansion – looking for more colours and possibly even more complications. While we have yet to see a GMT in a Fifty-Eight case build, the Navy Blue release we received this year was absolutely nothing short of fan service. We got exactly what we wanted: an accessibly priced steel diver in blue from the Wilsdorf family. The watch, lauded for its blend of vintage proportions with modern materials and technology, is considered one of the best-value divers on the market. The watch is built and wears like vintage Submariners of the past, but is brought into the modern sphere with an in-house movement – boasting 72 hours of power reserve and a silicon hairspring. Price: $5000 AUD. 
Sinn U50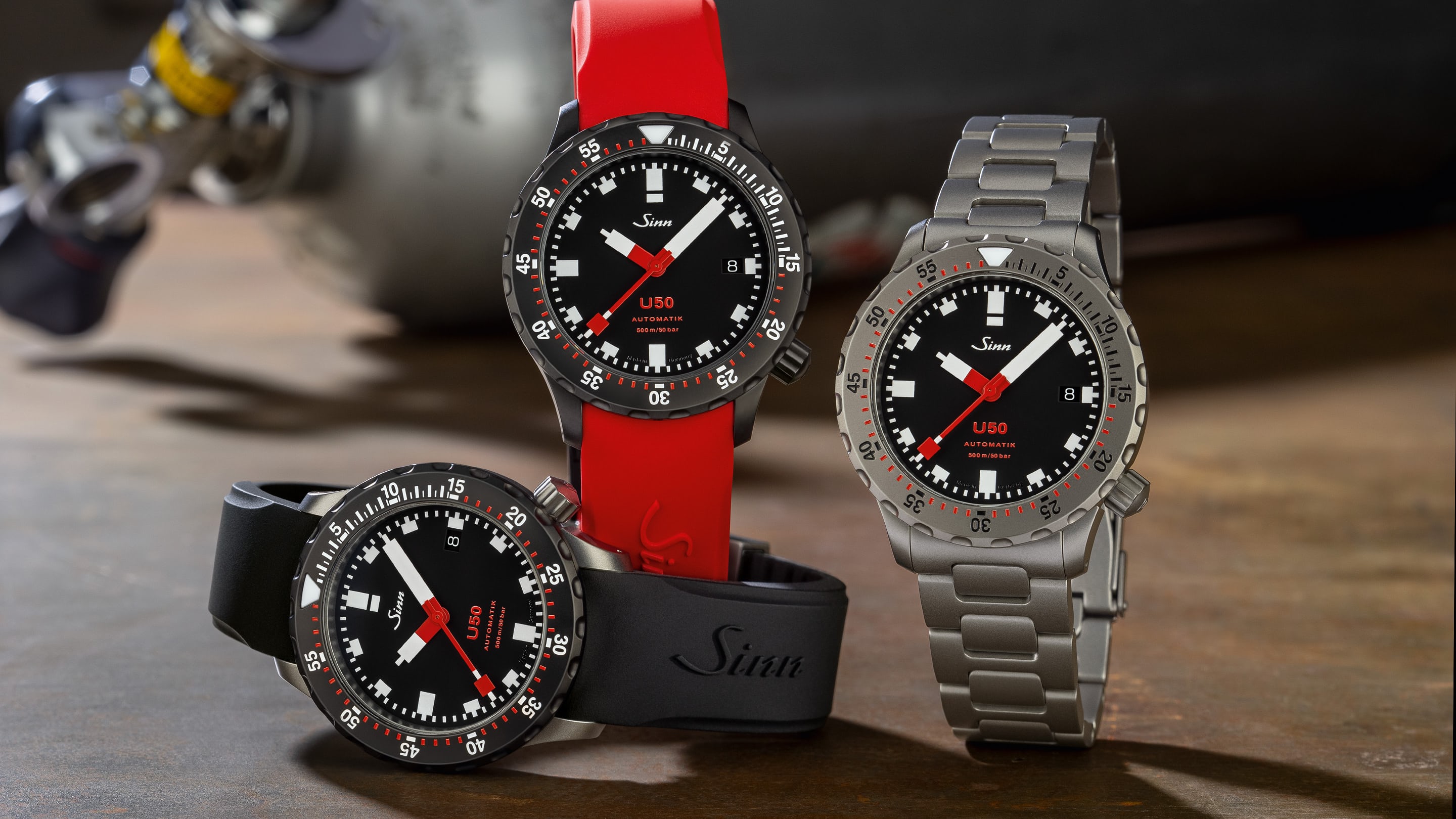 Sinn has consistently proven that the Germans truly have a knack for engineering and understand how to provide a superb build quality. While most Sinn watches are readily available, the U50 is such a hot diver that there is actually a waitlist to have one of these bad boys – and it is well worth it. The bead-blasted case is made of German Submarine Steel with a screwed-down caseback and crown. The watch was designed to meet various certified pressure and diving standards, with it water resistant to a depth of 500 metres. Its sapphire crystal is anti-reflective coated on both sides, and together with large hands and markers on the dial is incredibly legible. The timing bezel is made of TEGIMENT steel that is incredibly scratch resistant. Powered by a reliable workhorse Sellita movement, this is a watch you can absolutely count on when exploring above and beneath the surface. RRP: starting at $2380 USD.
Mido Ocean Star Decompression Timer 1961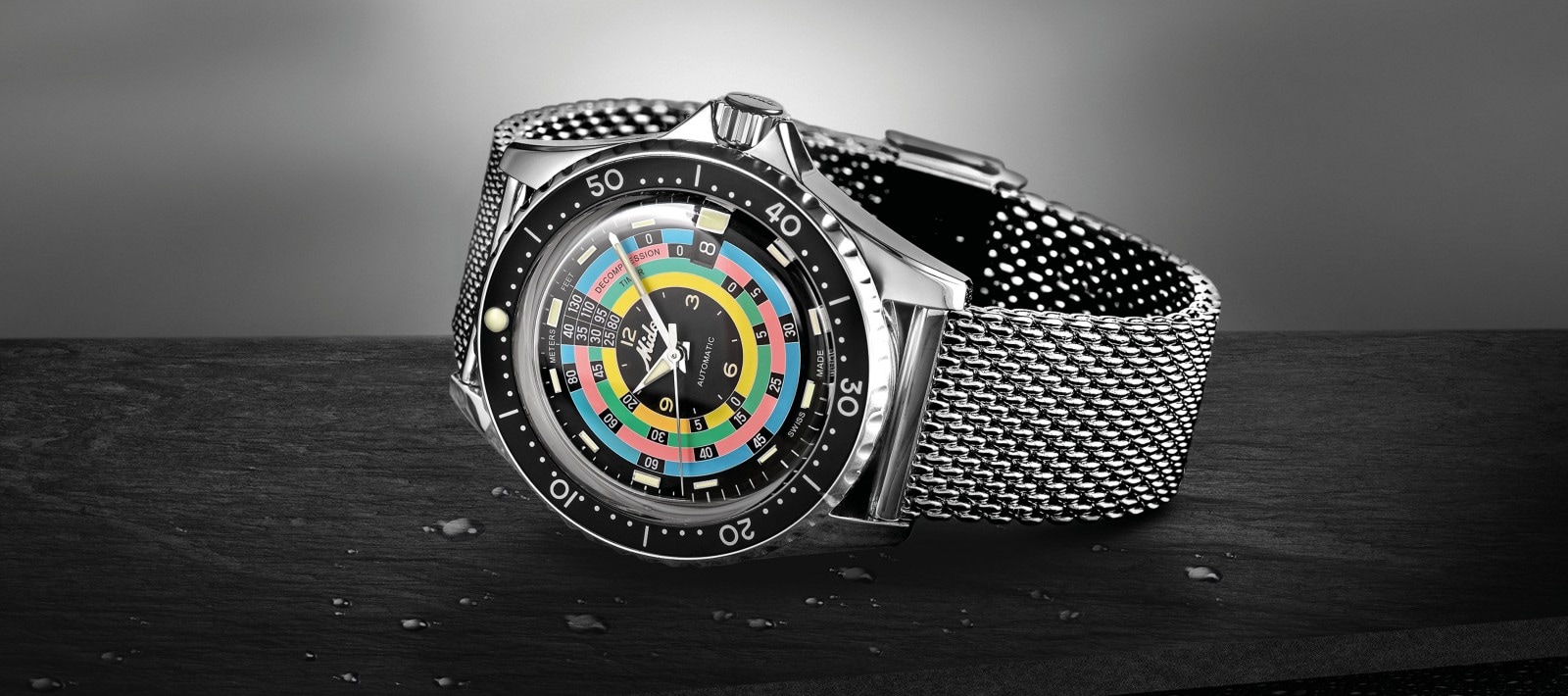 Arguably the coolest rainbow watch released this year, this is yet another value-driven entry into the dive watch category that makes no concessions to build quality. The Mido Ocean Star Decompression Timer 1961 Limited Edition is inspired by the Ocean Star Skin Diver Watch, a popular Mido diver from the 1960s, It is technically in line with other Swiss divers, but at a much lower price point. The watch features a 'glassbox'-style sapphire crystal, rainbow dial, rotating bezel with countdown timer, and is powered by their Caliber 80 movement that provides a whopping 80 hours of power reserve. The dial configuration serves as a highly legible diving tool through its multicoloured display of decompression stops on the dial. Each model comes with three easily interchangeable strap options that allow the wearer to keep the watch aesthetic fresh. RRP: $1250 USD.
TAG Heuer Carrera Chrono Sport

In the wake of Daytona-mania, we sometimes forget that we are not beholden to Rolex to get a quality ceramic bezelled chronograph. The Chrono Sport Carrera from TAG Heuer is a great example of an alternative that actually offers something you can't find, even if you finally get the call from your Rolex AD. The watch can be purchased in our personal favourite iridescent dark blue configuration, pairing blue and steel together in a way the crown never will. With a case diameter of 44mm, 100 metres water resistant, and powered by an in-house column wheel chronograph movement, the watch is technically on par with chronographs such as a Daytona, but at a fraction of the price. RRP: $5750 USD.
Rado Captain Cook Bronze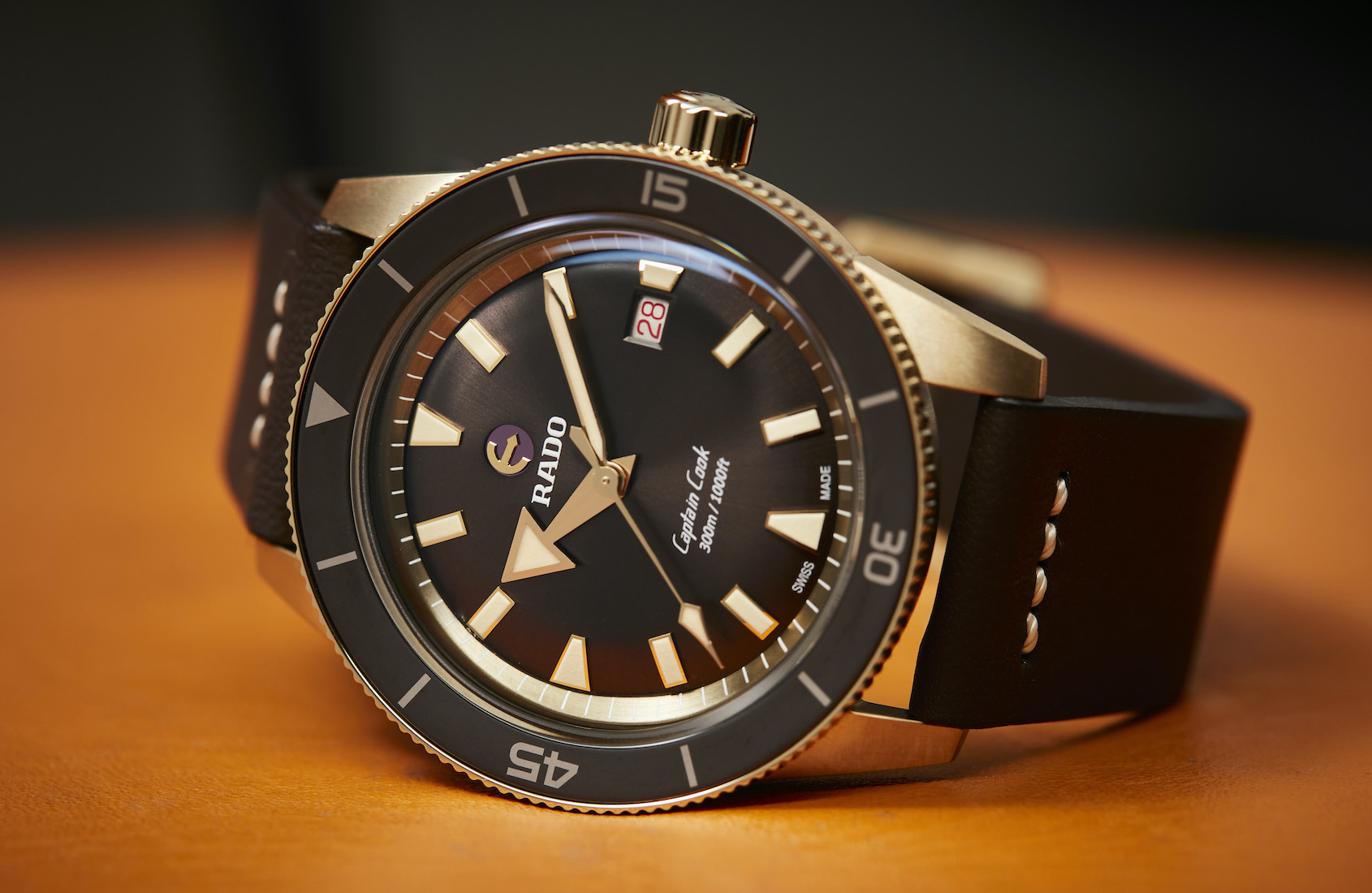 It's great to see more brands utilising bronze as a material, especially in the dive category, as early helmets for divers were typically made from the material. With the look of gold, but the robustness of steel, it provides a nice change of pace from the sea of white metals currently on people's wrists. The Rado Captain Cook Bronze comes in multiple configurations, with brown, blue, and green dial/bezel models. Professionally sized at 42mm, the watch maintains a slender profile on the wrist at a slim 12.5mm thick. This helps make the watch become more of a wrist chameleon, capable of being worn in sporting and smart casual situations. The broad hands and markers are highly legible, crucial for a diver's watch, and has a stepped radial minutes track on its inner bezel. The ceramic bezel is highly scratch resistant, and the screw-down crown helps ensure 300 metres of water resistance. To top it all off, the watch boasts up to 80 hours of power reserve – making this watch an incredible weekend warrior. RRP: $2600 USD.
Ming 18.01 H41 Diver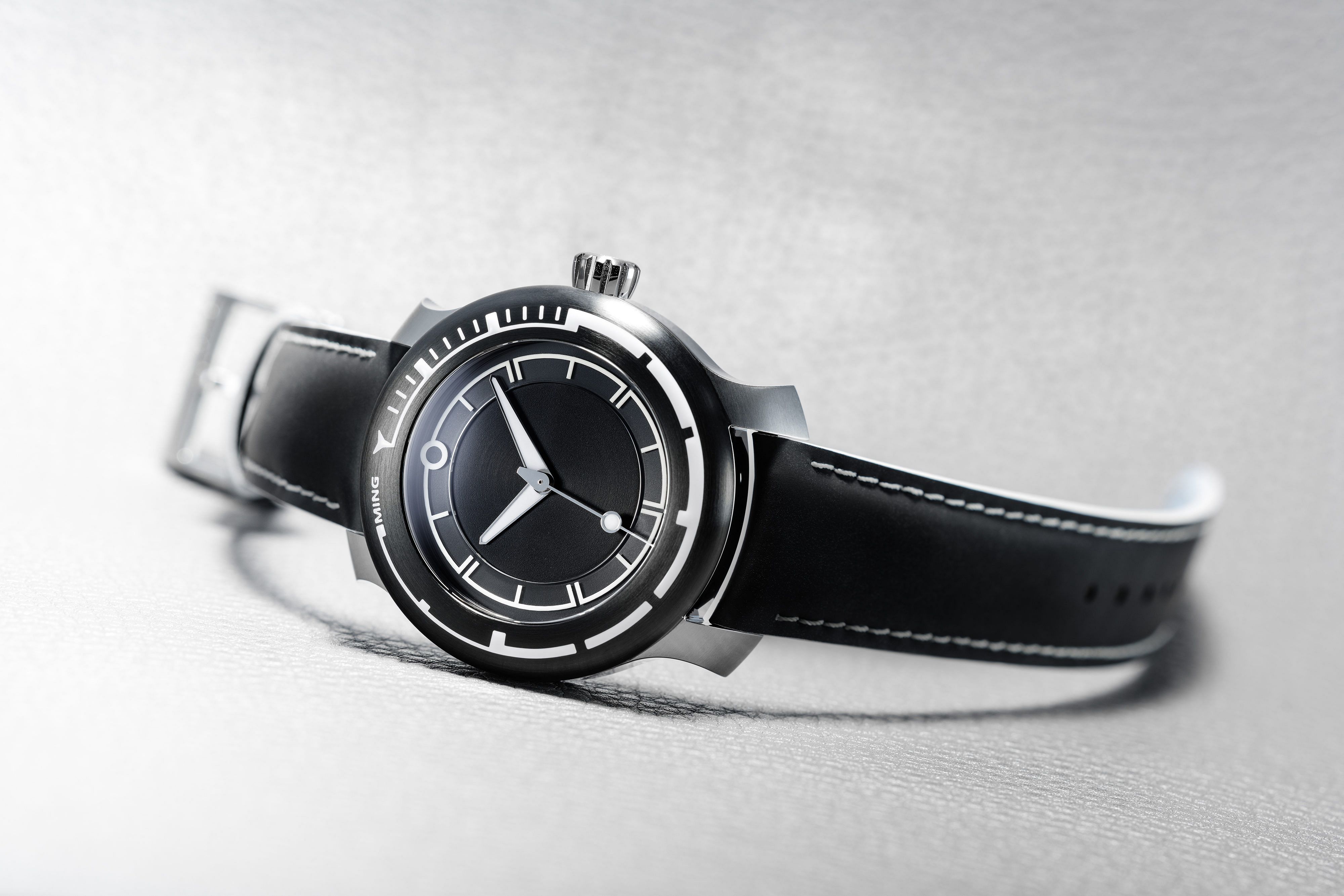 The first production diver in their lineup, it would have been fair to expect a much larger watch in order to achieve its depth rating of a full kilometre. Ming, however, managed to surprise and delight their fanbase by creating a compact professionally sized 40mm watch. Two millimetres larger than their usual 38mm offerings, the lug to lug has only increased as much as the diameter has, bumping its vertical length from 44mm to 46mm. This maintains the wearability of previous Ming models, with their most robust model yet. It really stands out with its novel Ming design language, compact frame, luminescent coatings on the hands, markers, and even the timing bezel – earning this watch the playful nickname of "Tron Diver". RRP: 2950 – 3250 CHF.