10 of the best GMTs of 2020 under 10K, including Grand Seiko, Montblanc and Yema
Fergus Nash
In a year devoid of international travel, the humble GMT complication has served little purpose other than keeping track of loved ones across the world. But when that little fourth hand forces your mind to think of another place and another time, that mental holiday can be just as rewarding. As such, 2020 has seen the release of some incredibly creative GMT watches, and here are some of the best GMTs of 2020 under $10,000 AUD.
Mido Ocean Star GMT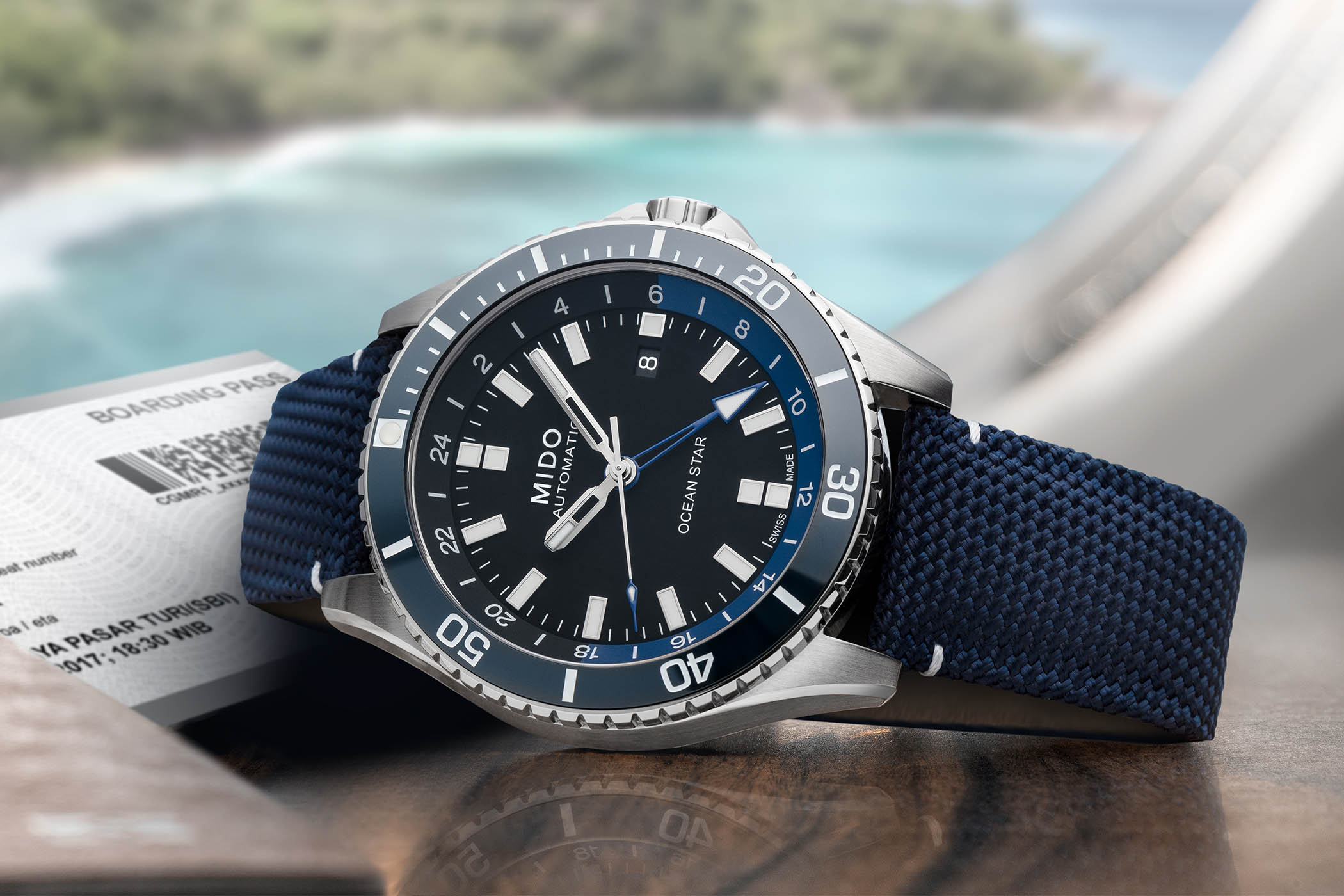 Mido's new GMT diver just begs to be your next daily wear, with its clear, clean and capable looks being inarguably attractive. The inner 24-hour ring blends well alongside the traditional diving bezel, leaving all functions of the watch perfectly legible. Add the 200m water resistance, 80-hour power reserve with that famous Swatch Group movement, date display and sapphire crystal, and you're left with a watch that can keep you on time in the office, as well as safe under the waves. At $1825 AUD, the Ocean Star GMT provides all you could possibly want.
Zodiac Limited Edition Super Sea Wolf GMT
Zodiac have been undergoing a slow but steady rebirth in the 21st century, bit by bit regaining its foothold in the Swiss-made niche of retro-flavoured divers. The 200m water resistant GMT is packed full of tool-watch utility, but its looks are what really sets it apart from the rest. The only words that come to mind are "electrifying" and "refreshing" at the same time, as the sherbet-orange highlights cap your eyes from its wave-crest white and steel surroundings. The 20mm strap width would also make this a perfect candidate for strap swapping, altering the personality of the watch to your liking. The limited edition costs $1695 USD, but its character is priceless.
Grand Seiko SBGJ237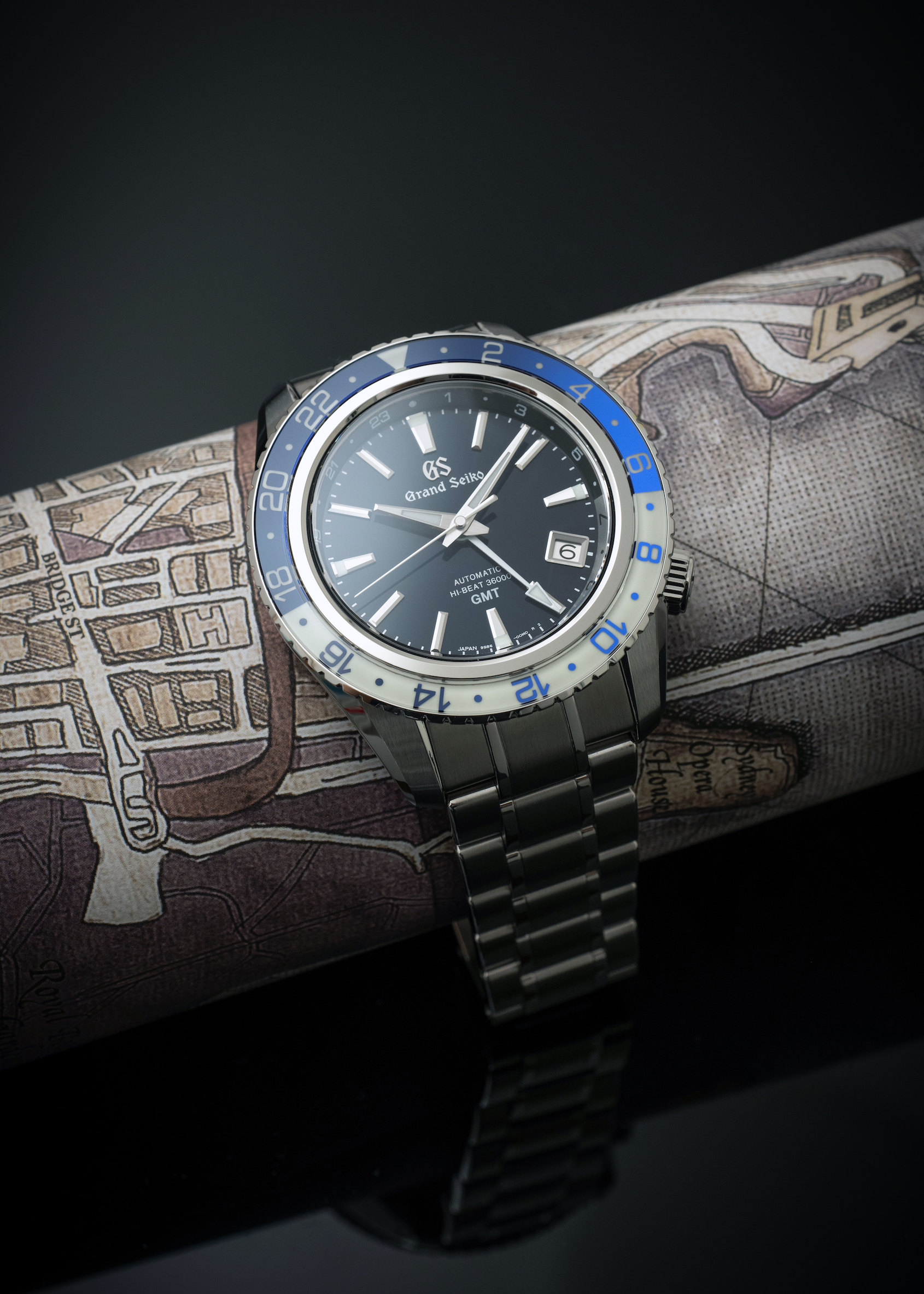 The SBGJ237 on steel bracelet from Grand Seiko reaches our budgetary limits at $9750 AUD, as well as average wrist limits with a 44.2mm diameter and lugs that don't shy away, but it fits perfectly within the desires of anyone who looks at it. The midnight blue and luminous white bezel, divided asymmetrically so as to not interrupt the numerals, seamlessly complements the same colour scheme of the dial. The GMT hand is snow-white as well, giving the whole watch a polar aesthetic that warms the heart. Throw in the indisputable quality that Grand Seiko offers up, and you're onto a winner of a GMT.
Fortis Flieger F-43 Triple GMT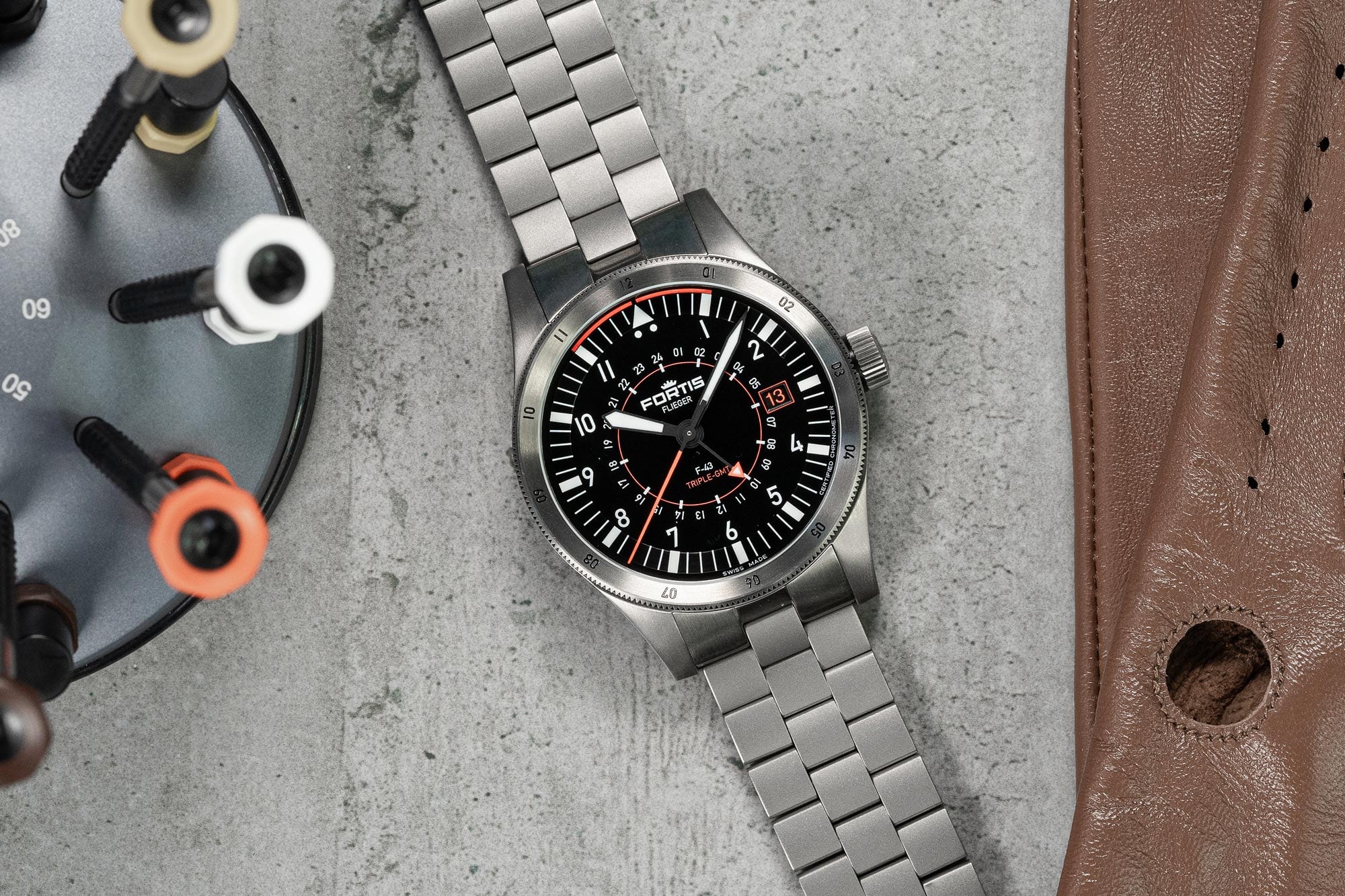 If you want a militaristic-looking GMT with heritage to match, look no further than the Fortis Flieger F-43. The black dial, with white printing typical of a German flieger, offers unparalleled legibility, only increased by the orange highlights that outline the central 24h GMT hand, date display, and seconds hand. In addition, the thin coin-edged titanium bezel grants the use of reading an additional time zone without intruding too much on the look of the watch. This titanium-cased Fortis is a very reasonable 4300 CHF, especially considering its movement manufacturer Kenissi is heavily linked with the likes of Tudor and Rolex.
Norqain Freedom 60 GMT
You'd be forgiven for not having heard of Norqain, but you may run into some hate if you can't see the beauty in this new design. Every detail, down to its uniquely stitched leather strap, is made to look like it belongs on the wrist of a wilderness explorer. The 40.5mm case is wrist-friendly, and its crisply detailed yet very legible dial has a scientific quaintness to it. The movement on offer is also from Kenissi, the company founded by Tudor to manufacture their own movements in 2018. The 3490 CHF price tag is awfully tempting considering its competition.
Casio G-SHOCK Grid Tunnel GMW-B5000CS-1
It may be a little cheeky of me to include this as a personal favourite release of 2020. Though it may not have that fourth GMT hand, or any analogue hands at all, its ability to set multiple time zones absolutely classifies it as having GMT capability in my books. Not only is it capable, but it excels at being accurate within 39 time zones, as the Bluetooth capabilities can automatically synchronise the time at various points throughout the day. Looks-wise, there's nothing out there like it. The full steel case is IP coated with a glossy black, almost verging on ceramic-looking, while a laser-etched grid reveals the stark contrast beneath. There's no wonder it's earned the nickname "Tron". Although the $800 USD price tag doesn't make it as attainable as most G-Shocks, if you can even find one in stock, the unique experience it provides makes it an awesome addition to any collection.
Yema Superman GMT Bronze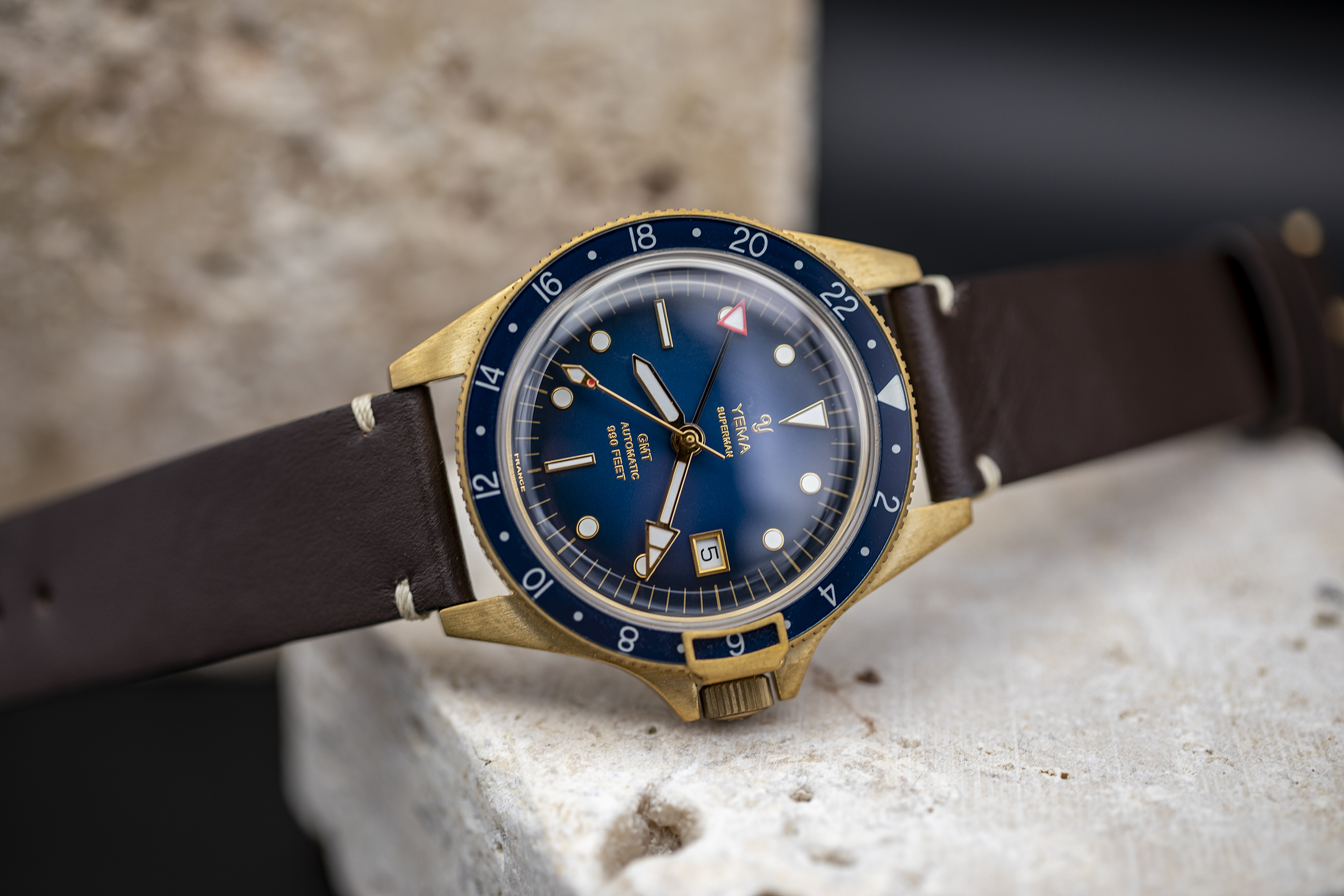 Probably the hottest Kickstarter release of 2020 has to be Yema's new Superman GMT in bronze. Capitalising on the multiple zeitgeists of bronze divers, revived brands from mid-century popularity, and in-house movements, Yema's first in-house YEMA3000 powered GMT watch is just as much a visual delight as it is a delight on the wrist, being available in either 39mm or 41mm. Their proprietary bezel-lock system clamps your choice of second time zone in place, while the sapphire bezel insert protects itself from scratches. Unfortunately for those looking for a crazy bargain, the Kickstarter models sold out within four hours, and you'll have to wait for its official launch before paying the less-crazy bargain RRP of 1499 EUR.
Montblanc 1858 Geosphere Blue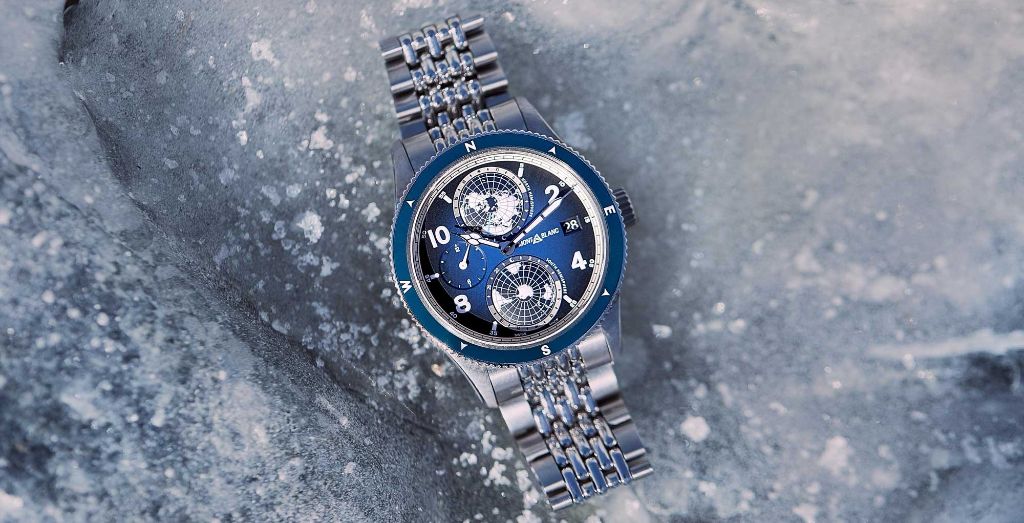 Montblanc's Geosphere from their 1858 collection isn't exactly a new watch, but the blue fumé version released near the beginning of the year feels like it belongs traversing frosty alpine mountaintops. The dual rotating hemispheres with luminous continents — Northern at 12 and Southern at 6 — allow the tracking of pretty much everywhere in the world with a simple glance. Not to mention, along with the cathedral hands, they also contribute to the "age of exploration" aesthetic which is so rarely done as well as this. Price: $9600 AUD.
Zelos Horizons V2 GMT
Zelos are a brand that needs little introduction, especially as their microbrand status is being questioned due to their quickly-iconic designs being 'borrowed'. Their latest Horizons V2 GMT was just as successful as most of their models, quickly selling out of many of the wilder colour variants. Thankfully, the stunning "Blue" and "Ice" configurations are still available, proving that ingenuity in design is possible in 2020 without being over the top. Great dimensions, such as 40mm diameter and 45mm lug-to-lug, mean that it's an extremely versatile wear, and the quality of the sunburst dial, depth of the luminous areas, and sturdiness of the steel bracelet all make it seem so much more expensive than the $899 USD price tag suggests.
Farer GMT Bezel
Farer quickly distinguished themselves as royalty amongst microbrands for their designs that meld classic ideas with unique elements, typically including a gorgeously detailed dial, wrist-friendly proportions, and competitive prices for top-shelf Swiss movements. The GMT Bezel collection has a stunning range of colours and dial configurations, with vintage-style lugs and thin aluminium bezel. The bold GMT hand is tastefully contrasted to the dial, making sure that it's quickly legible at a glance while not being too overbearing. The level of finishing on every level of this watch, from case to S330-1 movement, is well deserving of its $1475 USD RRP.