10 of the best digital watches you can buy in 2020, Part 1, including Braun, G-Shock, Hamilton and HD3
James Robinson
Digital watches may not be mechanical masterpieces that harken back to the romanticism of time-telling from a bygone era. But they're an increasingly exciting corner of the hobby we love, and what they lack in pedigree and soul they make up for in almost boundless functionality. If you look down at your wrist right now and see a digital watch, in place of your usual 'real' watch, you're a pragmatist as well as a poet, inspired by technology and its brilliant ability to democratise information and accuracy. We've chosen 10 new digital watches to bring to your attention that might just scratch that retro, or tech-geek, itch, starting with these five.
Casio G-Shock GBD-H1000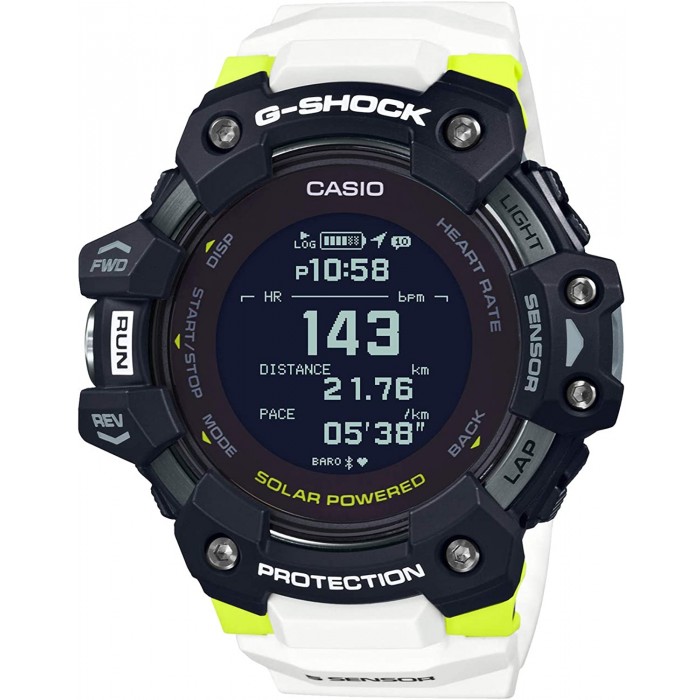 G-Shock's latest release is the near-ubiquitous brand's first serious attempt at a digital timepiece with some real "smartwatch" features. As a result, not only is the GBD-H1000 built like a tank and robust enough to take literally whatever you can throw at it, but it's also got myriad gadgets. Chief among this go-go-gadgetry is five different sensors, which include an optical sensor for measuring heart rate, an accelerometer that measures daily steps, a magnet that's used as a digital compass, a pressure (altitude/barometric) sensor, and a thermometer, which measures ambient temperature.
Oh, and it's also got a world timer, GPS signal reception, Bluetooth compatibility and can be charged via the sun or a more traditional electrical outlet. In short, G-Shock's GBD-H1000 is the Navy Seal of smartwatches, and if you're after a timepiece that's going to hurl more info at you than an emeritus professor and never, ever let you down, this is the watch for you.
Hamilton PSR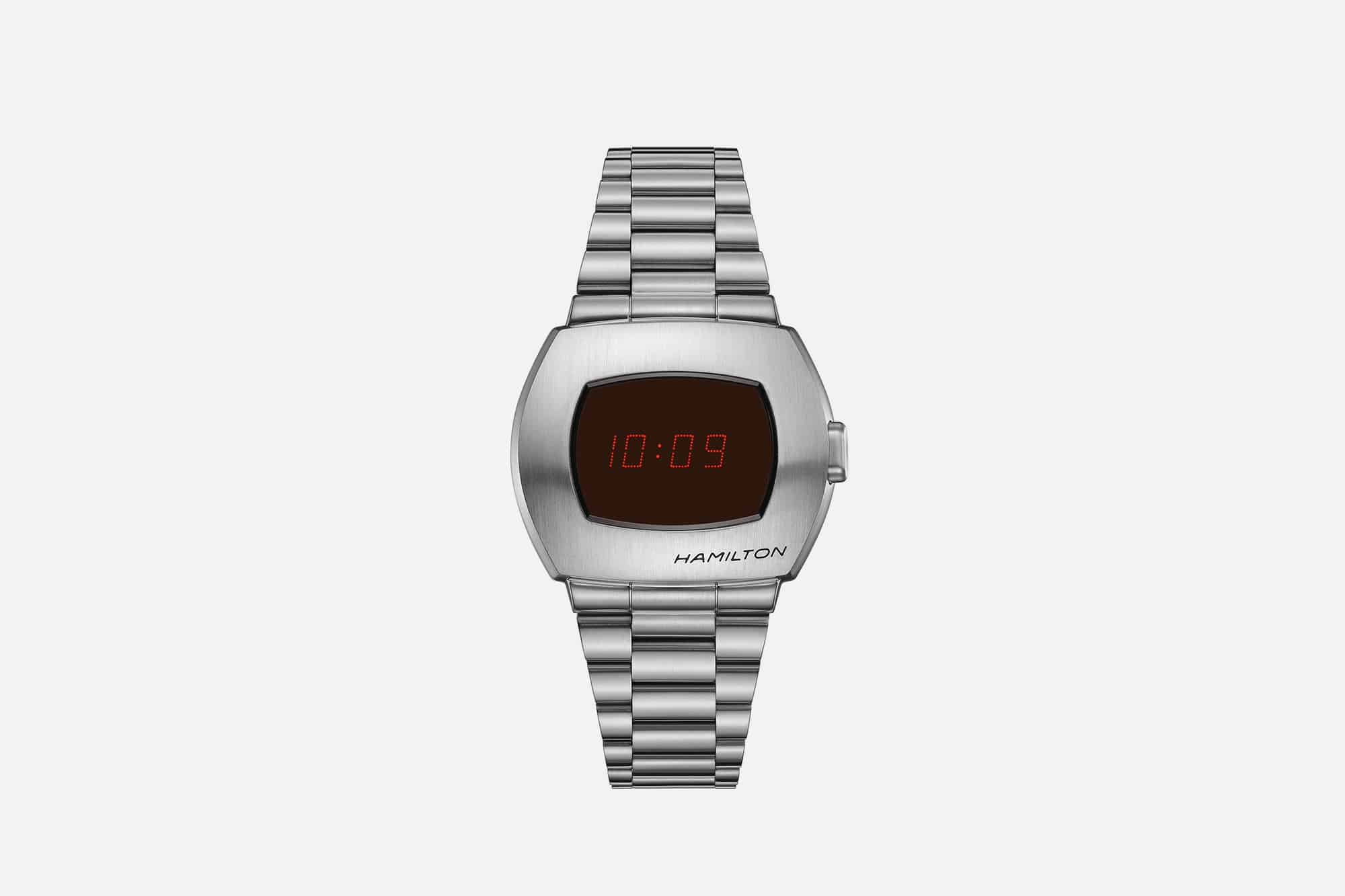 What do Jack Nicholson, Joe Frazier, Elton John and Keith Richards all have in common? They all wore the original Hamilton Pulsar Time Computer, which was the OG of digital watches, back in the day. Now Hamilton has seen fit to re-create the battery-powered barnstormer and, hot damn, the '70s vibes are palpable.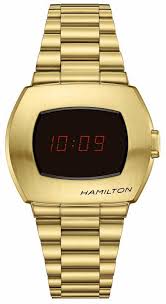 Called the PSR, Hamilton has released this digi delight in two models – a standard brushed steel model and, our personal favourite, a limited edition stainless steel yellow gold PVD-coated model that's cooler than a cucumber.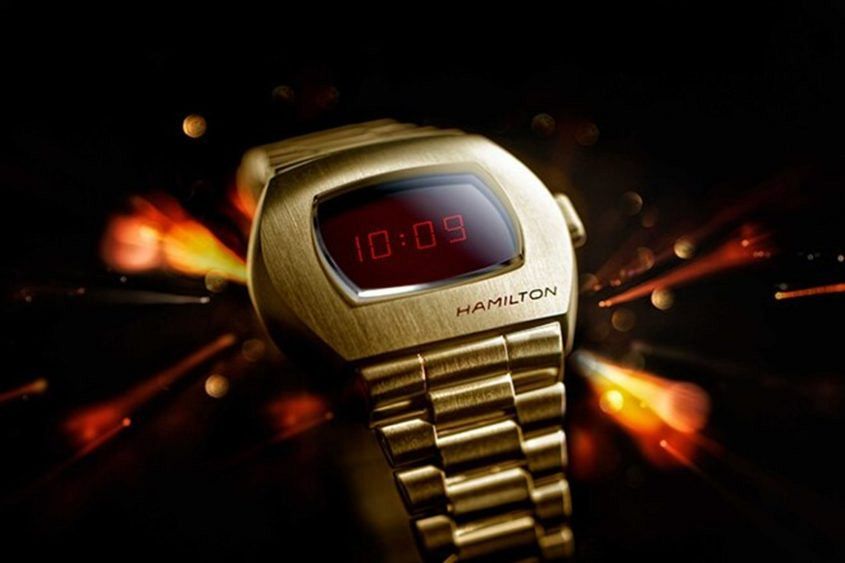 Casio Databank CA53W-1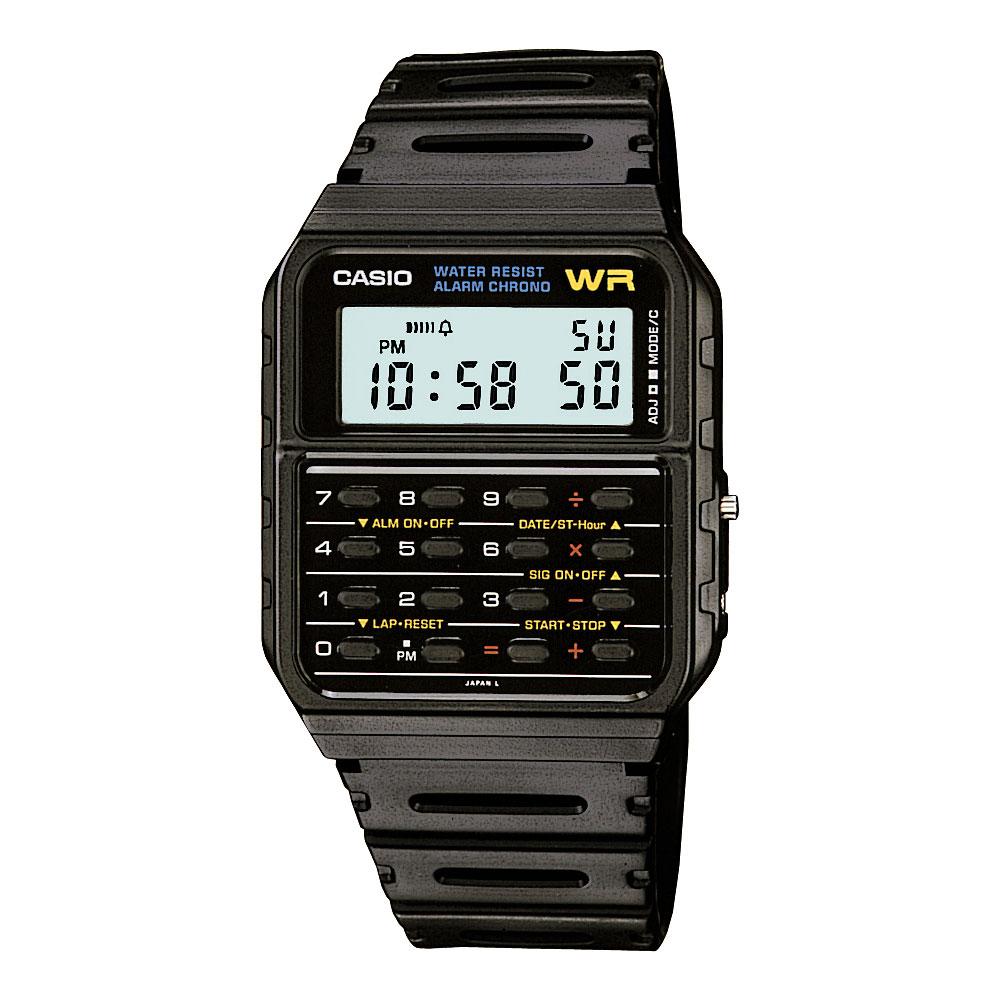 The word icon is thrown around with a carefree attitude in the watch business, but not all icons are created equal, and not all icons are actually deserving of the title. But this one absolutely does. This was
the
cool watch to have as a kid in the mid-80s, and as such, was featured in the classic film
Back To The Future
. It also has its own
Wikipedia page
, which not many other so-called
icons
can point to. It's a classic and, most of all, it's priced to be a watch of the common man.
Braun Prestige BN10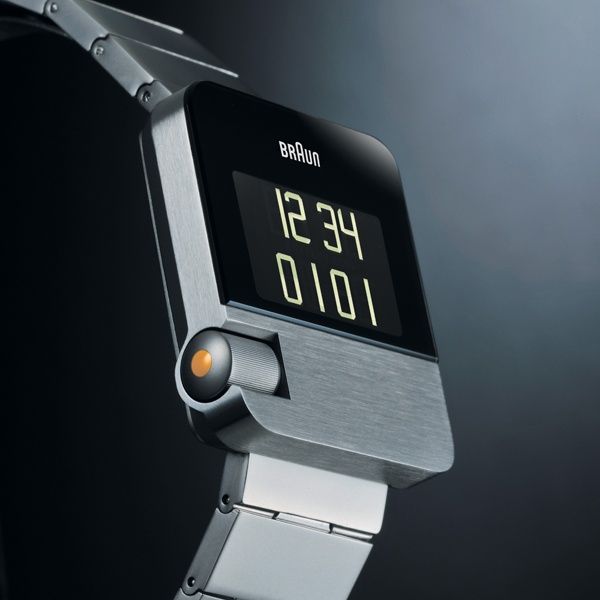 The German-based electronics firm Braun are known better for their electric shavers than their timepieces, but they do produce a number of design award-winning watches to this day. The Braun Prestige BN10 is one that encompasses the minimal design ethos that can be seen in so many of their products, while still offering all the functions you might expect from a modern digital watch, including time, second time zone, stopwatch, timer and alarm. Instead of protruding buttons that would disrupt the design, the functions are selected with the proprietary EasySkroll v2.0 wheel in the bottom left corner. Super-slick design for a super-slick watch. The horizontally brushed metal case is another touch that elevates it above the plastic fantastic digital watches that dominate the category.
HD3 Slyde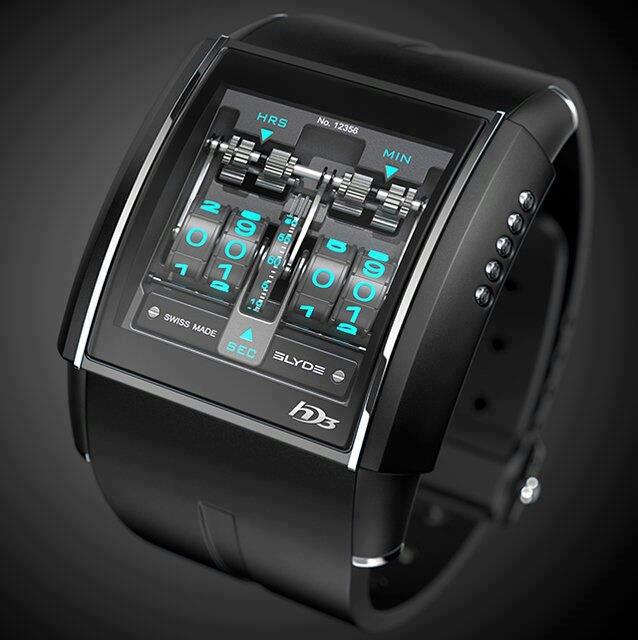 In the years after the 2008 financial crisis, many parts of the watch world saw the need to adapt. The result of one of these adaptations is the HD3 Slyde, an absolute behemoth at 48mm wide and about 58mm lug to lug, standing 17.5mm thick. This was a digital watch before the Apple Watch existed and, as a result, didn't have the same breadth of functionality we would expect today, but did offer customisable screens that could look like mechanical watches. While it might not have had a crystal ball to see what 2020 smartwatches would look like, they saw the potential growth of the market with remarkably aggressive prices, with the basic stainless steel model costing USD$6895. All the way up to a steel version with diamonds ringing the till up to an eye-watering USD$19,595.
Click here for Part 2.