10 actors wearing a Reverso that will make you realise you need a Reverso, feat. Matt Damon, Leo and more…
Andrew McUtchen
Editor's note: No matter how I try, I can't get the Reverso out of my head, or off my list. One day, the most elusive of wrist-worn eye candy will be mine. But until then, I will keep reading stories like these, building yet more reasons why it must happen.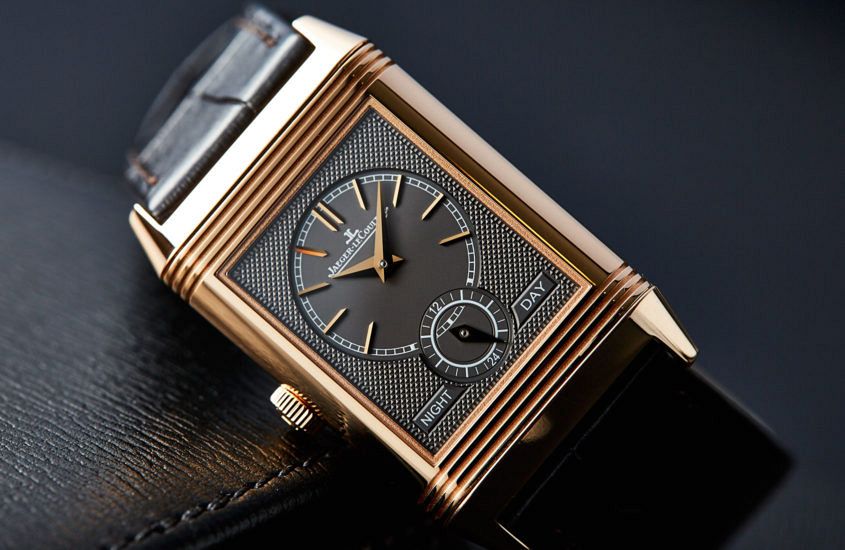 I'm no prop master, but I know when I'd reach for a Jaeger-LeCoultre Reverso to dress a character's wrist. It would be when they had a scene in a suit. It would be at a point in their character trajectory where they were at peak confidence, when their outward style is tapping into the classic, the iconic, the timeless. And also when the brand of badass they're seeking to project is more brains than brawn. You suspect this was precisely the thought process of the art directors and prop masters that did just that with these kings of the screen.
Pierce Brosnan. Ah, Pierce. He may have bombed as Bond but the man knows how to work black tie. The key is having an accessory in the mix that pops on the monochrome backdrop, and few accessories can compete with a gold dress watch with white face and black leather strap. The additional fact that it's an unusual shape also catches attention. This is a five-star power play. Bravo, Brosnan.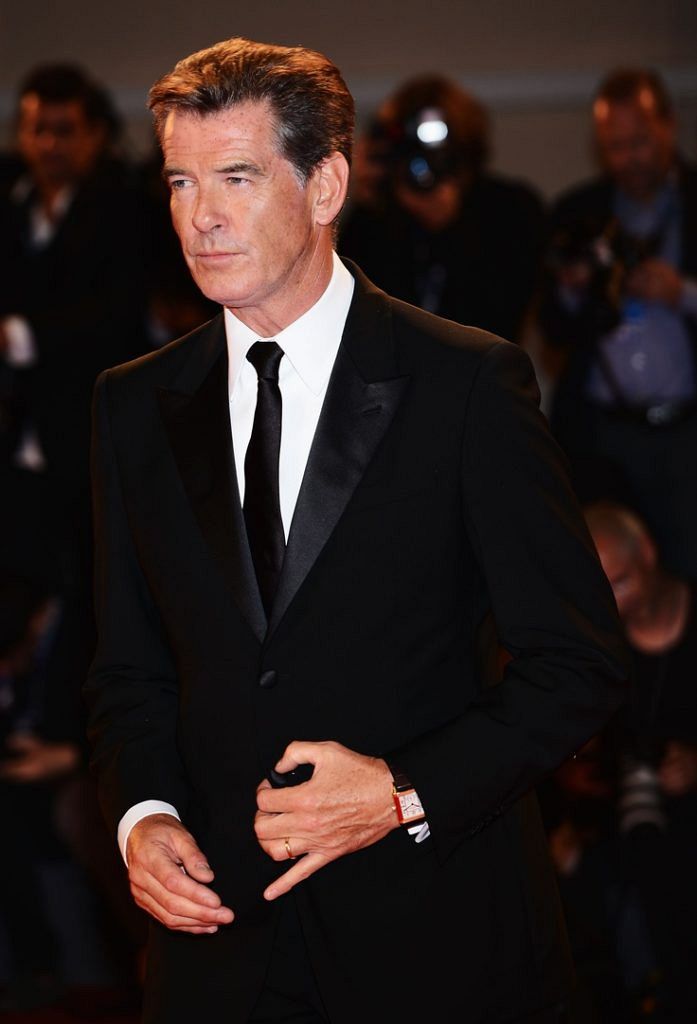 Leo. Damn, Leo! Has the boy put some thought into this outfit or what, pairing not only a dress watch and band to his formal attire, but also dial colour to his tie. His self-satisfied look says it all. This is how a dude with a watch for every occasion dresses for his own movie premiere – en pointe. Extra points for matching the era of the watch to the era of his character, Howard Hughes, who may well have rocked a Reverso in the '30s, when it was first introduced.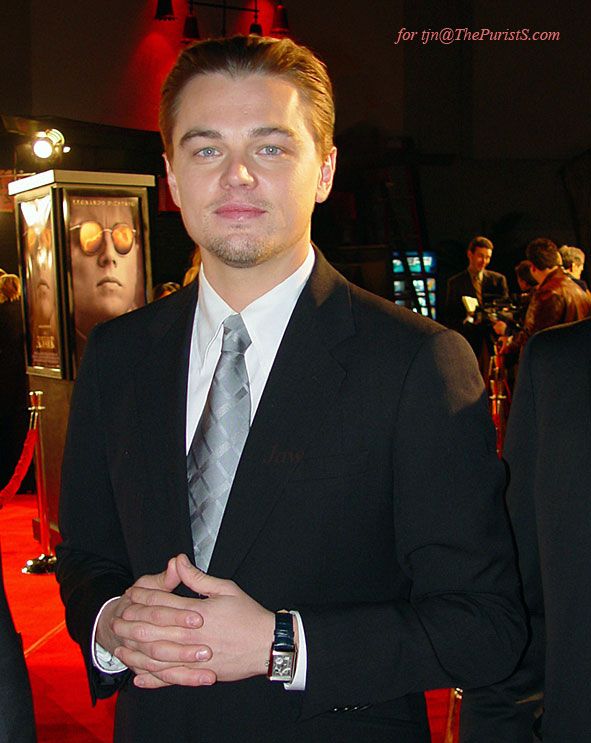 Jamie Foxx. Pretty simple really. Gold Reverso, grey suit, game over. No watch has ever looked better on Foxx's wrist than right here. Now that's a hashtag waiting to happen: #goldreversogreysuitgameover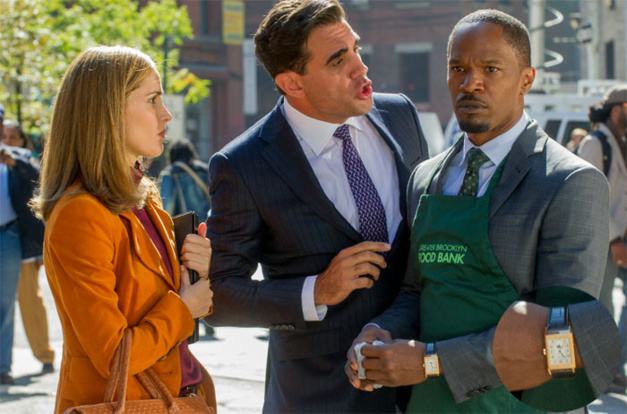 Matt Damon. Crisp contrasts with the steel Reverso, its white dial and sharply tailored suiting make this ensemble so fresh and so clean. The little spray of salt and pepper in the hair only intensifies the chill. So, so cool. All you, Matty, all you.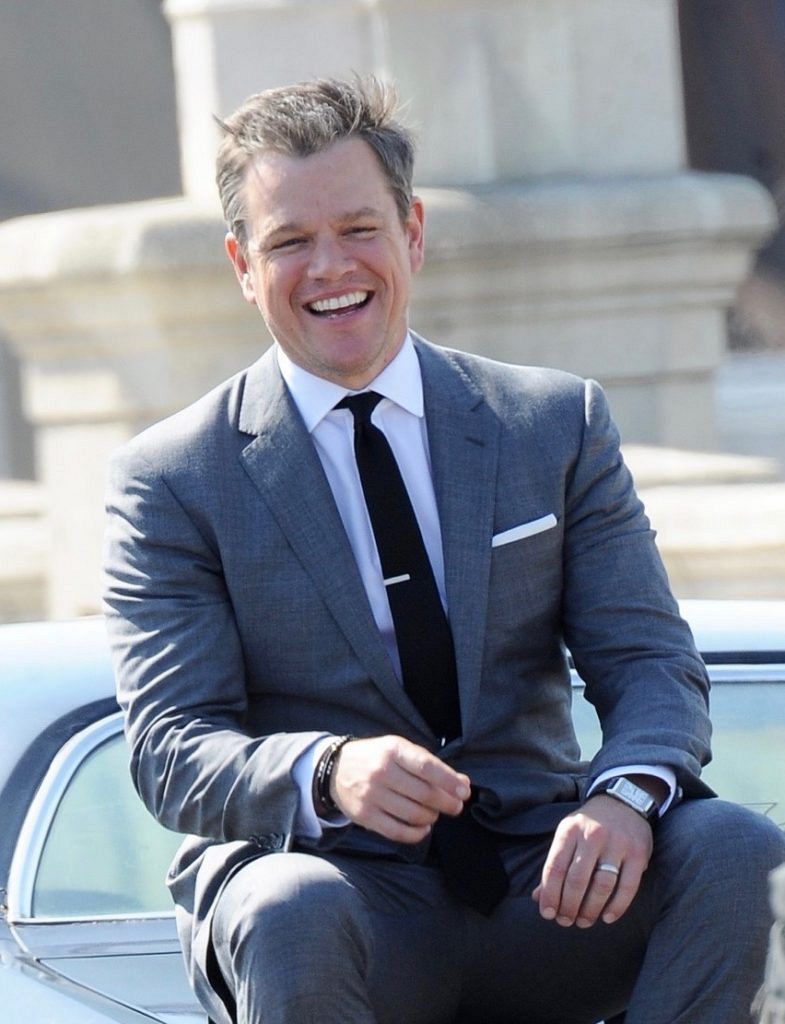 Jon Hamm. The original and the best. The most powerful pairing in this list by far. There were lots of watches in Mad Men over the years. Everything from Tudor, Rolex and Omega to lesser-knowns such as a Hamilton Electric. But none could step up to the peerless aesthetics of the show quite like Don Draper's Reverso.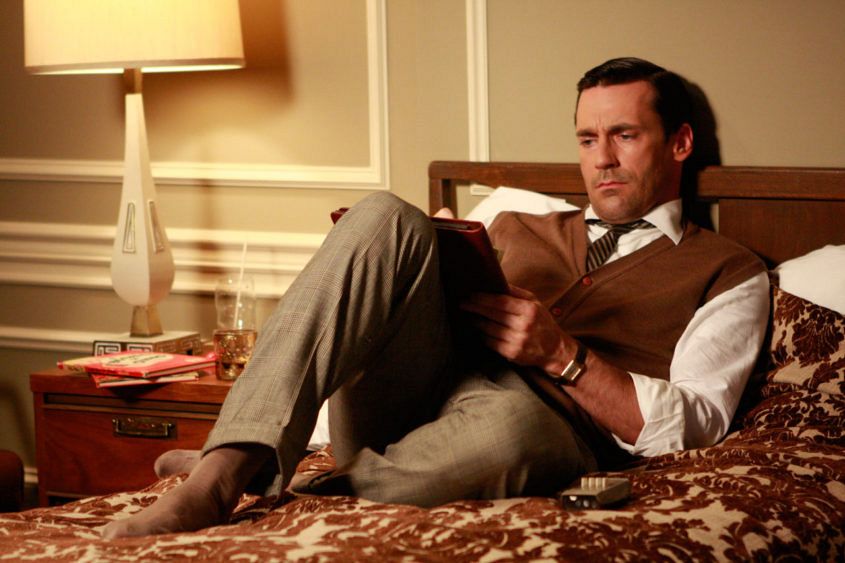 Adrien Brody. Deary me. None of what Adrien's wearing is red-carpet appropriate and he looks almost apologetic, as you would be, but you know what? I actually love this dressed-down, slightly sloppy and bordering on casual look from The Pianist. But only – ONLY – because the black-dialled Reverso saves it from double V-necked disaster.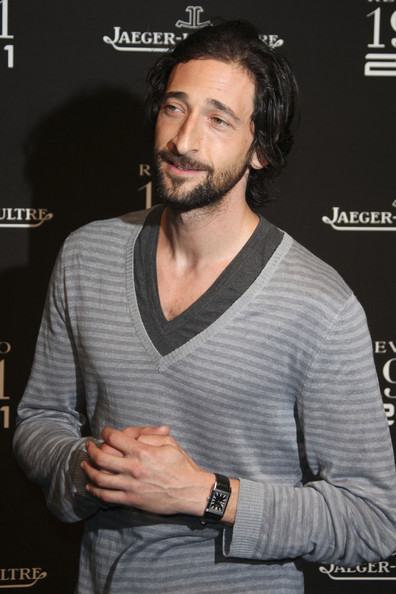 Christian Bale. We've done the odd bit of watch and superhero matchmaking over the years, but we've never thought to match a watch to their civilian alter egos. If we had, Bruce Wayne would be waved through as he is right here – wearing a Reverso.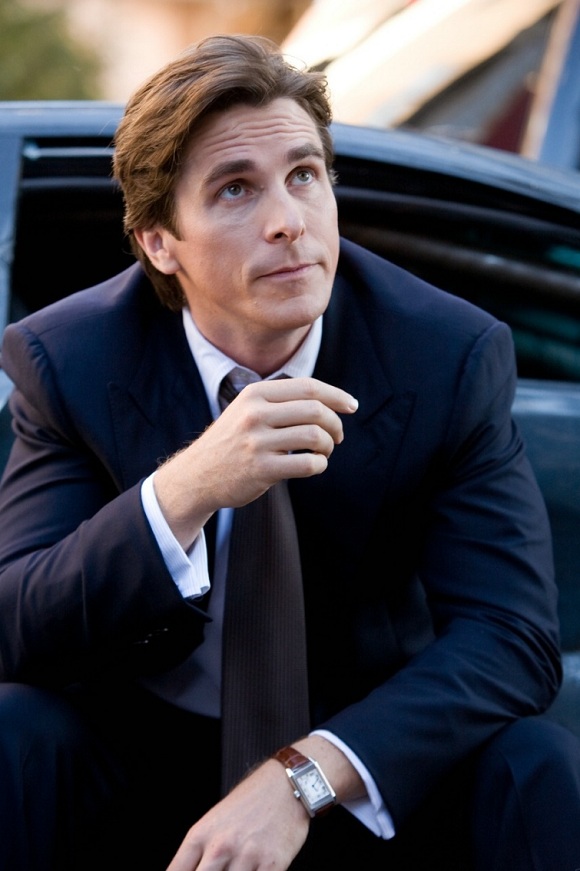 Clive Owen. With a look that is at the same time velvety and villainous, Owen demonstrates that the Reverso is not just a quaint dress watch but a serious piece of kit to get an F-You attitude across when required. Love it.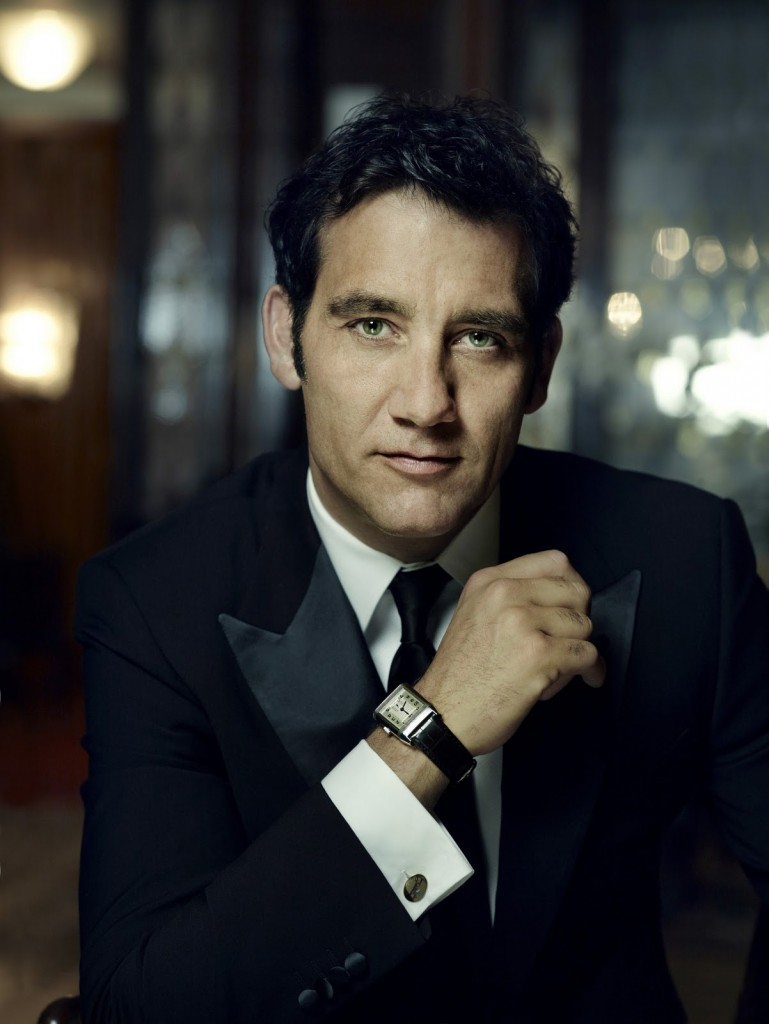 Michael Douglas. Probably the weakest species on this list, Douglas is closer to the stereotype of the Reverso as a multimillionaire's daily dress watch that elsewhere here is being disrupted. He's rich, he's dressed conservatively, he has some seriously unintentional bro-flow happening with his hair. Don't be like Michael when you're wearing your Reverso is probably the key tip here.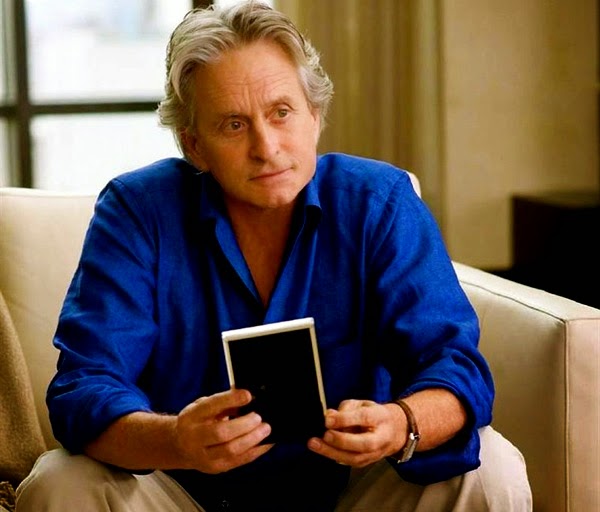 Dev Patel. Touche, Dev. This is a nice little hack he's done here. Wearing the chunkier, more muscular Reverso Squadra, he's beefed up his slight frame noticeably and he looks like a boss for it. The frosty white dial really picks up the crisp shirt. Everything works. Sensational.